In the Loop
By Ron Aaron Eisenberg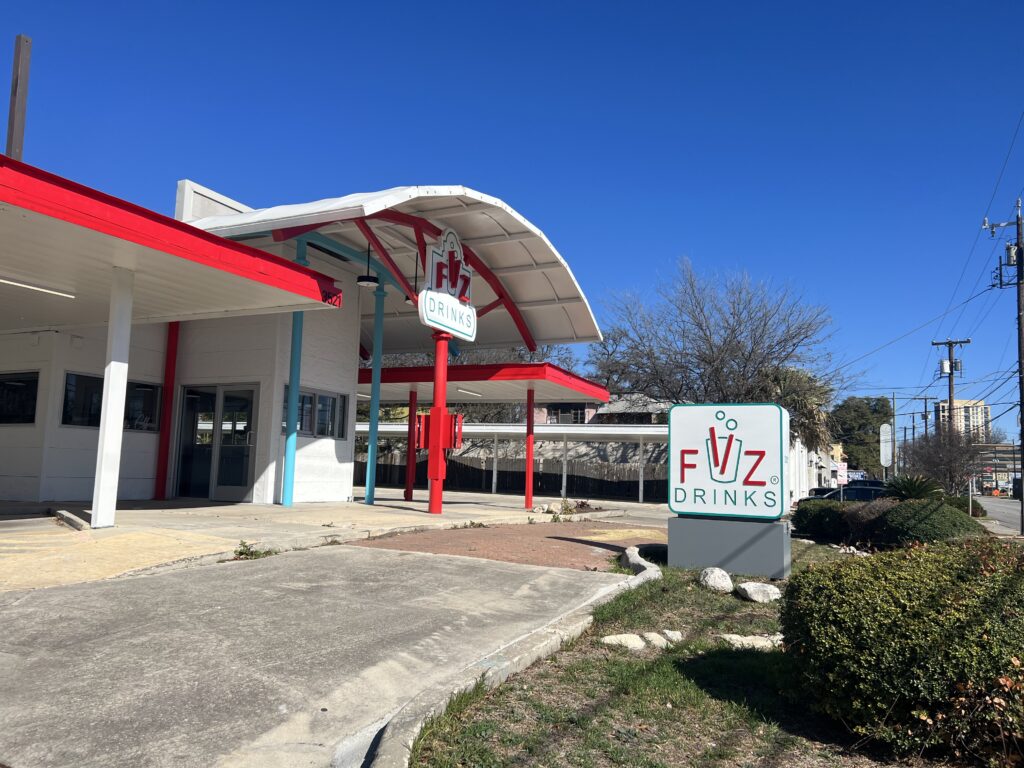 Soda Shop Chain Opening On Broadway St., Site of Long Shuttered Sonic
Work is well underway to convert a former Sonic Drive-In Restaurant location at 3521 Broadway St. into a FiiZ Drinks. Sonic closed in 2018. The Utah-based company recently announced plans to open several locations in Texas.
FiiZ describes itself as the largest specialty soda shop chain in the nation. On its website, the company writes, "The FiiZ vision was born when the Morgan and Anderson families, the original mixologists, came together over a love of creating specialty sodas.
"Today, the company is 51 locations strong and has come a long way since its humble beginning as a single store in Bountiful, Utah, in 2014."
FiiZ Drinks serves up specialty carbonated and non-carbonated beverages such as sodas, energy drinks, smoothies, and frozen drinks. The company claims it offers tens of thousands of different drink combinations. Each location also offers a variety of snacks, including pretzels, churros, and nachos.
FiiZ did not respond to my request for information on when the Broadway St. location will open.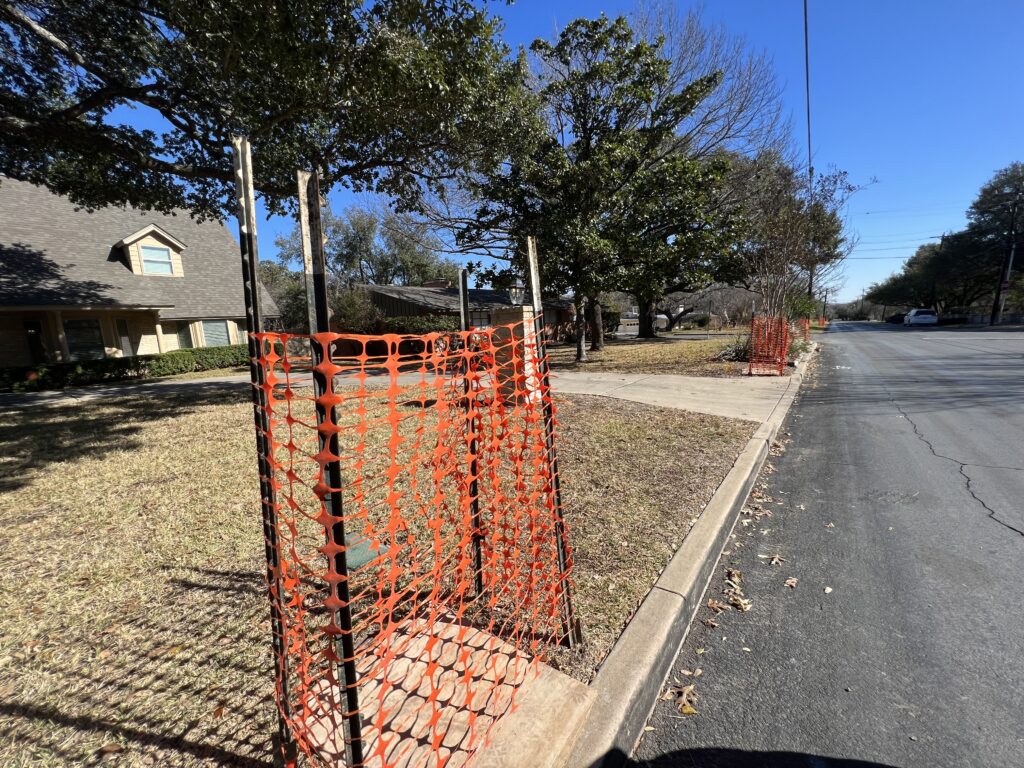 Hi-Speed Google Fiber Rolling Out in Oak Park Northwood
As we reported in February 2022, Google Fiber began tip-toeing its way back into 78209 with a small project to make Google Fiber available to the Urban Crest Apartments near Harry Wurzbach Rd.
John-Michael Cortez, Google's Government and Community affairs executive, had told me there were no plans at the time to expand Google Fiber any further into 78209 unless requested to do so by area residents.
But that has changed. And, what began as tip-toeing, has turned into a stampede, as area residents saw arrows and other markers on their streets in recent weeks. Google Fiber is rolling out service throughout 78209 and the Oak Park Northwood neighborhood.
AT&T has already blanketed much of the area with its fiber optic service. Some residents tell me they welcome the competition from Google. Both companies say they provide very high-speed internet service.
Google Fiber has had a rocky relationship with Oak Park Northwood. When the company first tried to introduce the service in the area, it originated from so-called Fiber Huts built in area parks. Neighbors strongly objected to the hut placed in Haskin Park, off Eisenhauer Road.
The company backed down. It removed the hut (See Oct 2017 78209 Magazine). Google also modified the methods it used to bring fiber optic cables into neighborhoods, no longer relying on Fiber Huts as a distribution point. For information on Google Fiber, call (877) 454-6959.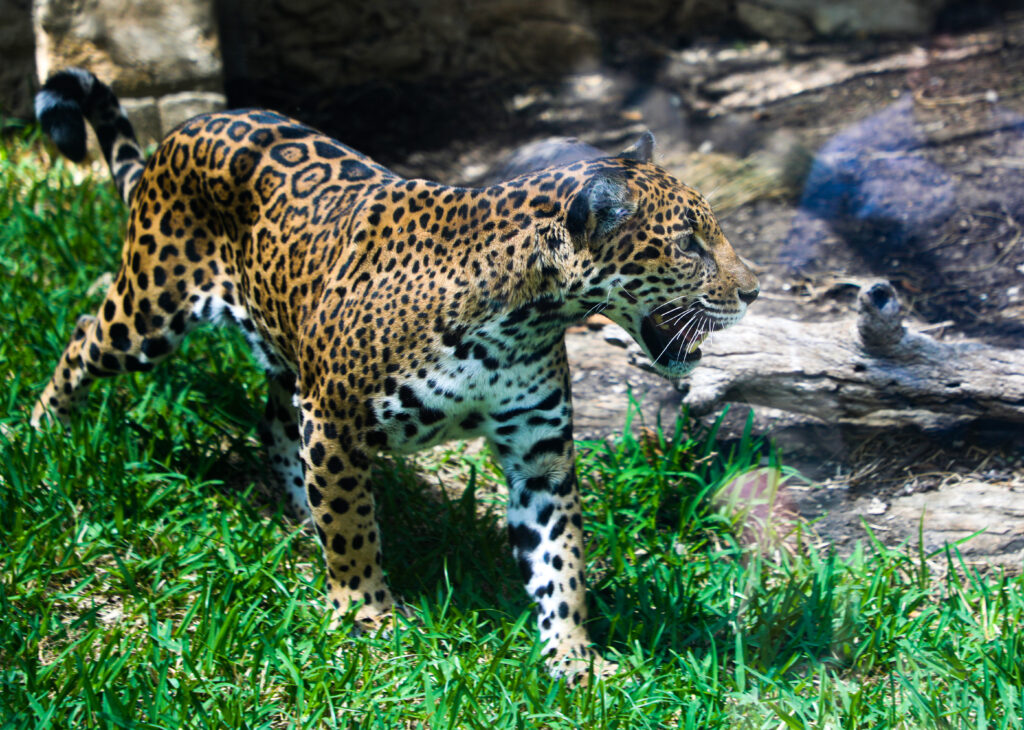 SA Zoo Earns Top Honor
American Humane, the country's first national humane organization and the world's largest certifier of animal welfare practices, recently announced that San Antonio Zoo has once again earned an American Humane Certified™ seal. The certification confirms excellence in animal health, housing, positive social interactions with animal groups and handlers, as well as stimulating living environments.
This third-party audit of San Antonio Zoo's animal welfare practices extends its certification term until February 2026. San Antonio Zoo was the first zoological facility in the world to be accredited and certified by the Association of Zoos and Aquariums, the Zoological Association of America, and American Humane.
"We are pleased that American Humane has recognized San Antonio Zoo once again for our efforts to provide world-class animal care and focus on animal welfare," said Tim Morrow, President & CEO of San Antonio Zoo.
Morrow continued, "This year, that focus has reached newer heights with the addition of our Director of Animal Welfare, Dr. Charles Ritzler, as well as being awarded #2 in the nation for animal welfare by Blooloop to be a leader in excellence in animal care, animal welfare, education, and conservation."
Best known for their work in the film industry to ensure "no animals were harmed in making this film," American Humane is the country's first national humane organization and the world's largest certifier of the welfare and humane treatment of animals in working, entertainment, and other environments. American Humane was founded in 1877.

Shops at Lincoln Heights H-E-B Expansion Top Include BBQ Restaurant
The $5 million-dollar expansion of the H-E-B store at the Shops at Lincoln Heights (999 E. Basse Road) is well underway. The work includes a complete makeover of the building's entrances plus a new structure of an estimated 42,000 square feet on the east side of the property.
H-E-B told 78209 Magazine, "The store will feature new and upgraded departments, a larger product assortment, an expanded Curbside area with more dedicated parking, and new Pharmacy Drive-Thru." The expansion will also include an H-E-B True Texas BBQ restaurant with indoor and outdoor seating.
H-E-B demolished Twin Liquors and several adjacent stores to accommodate the new space.
As we reported in the April 2022 78209 Magazine, new construction will result in a building totaling an estimated 117,285 square feet. A store manager told me construction is expected to be completed in 2024. The store will remain operational during the renovations.