San Antonio Zoo Included in American Humane's Conservation Documentary "Escape From Extinction."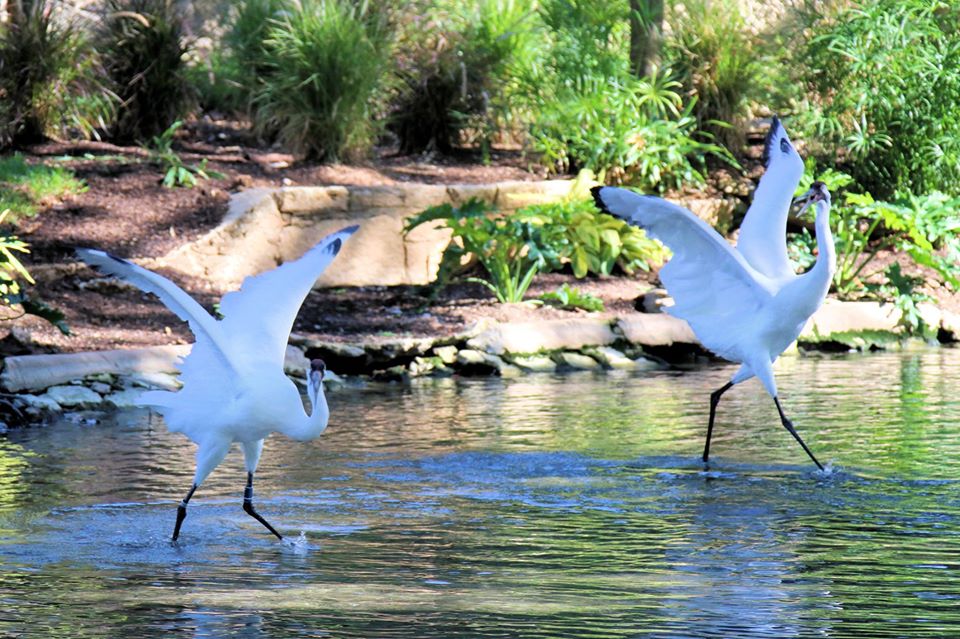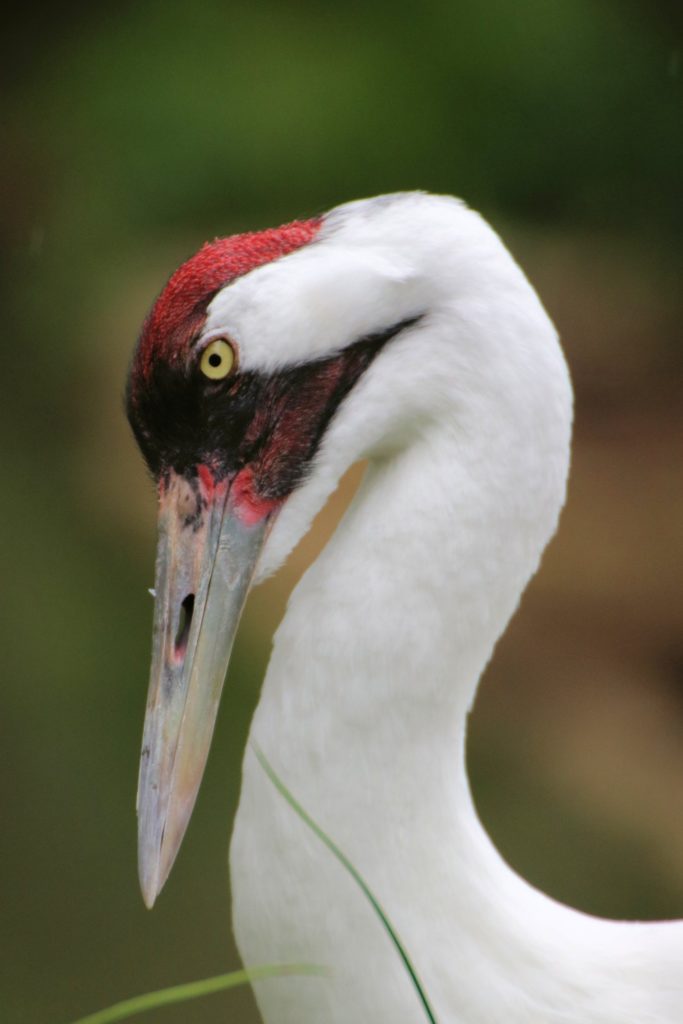 The zoo explained in a prepared statement: Its included in American Humane's inaugural feature-length documentary, "Escape From Extinction," opening in cities nationwide through Concert Films, LLC. The film, narrated by Academy Award Winner Helen Mirren, showcases the critical efforts certified and accredited zoos and aquariums are undertaking to preserve millions of species threatened with mass extinction.
"We are excited to share 'Escape From Extinction' with theatrical audiences across the country," said Executive Producer Dr. Robin Ganzert, Ph.D., President, and CEO of American Humane. "We hope this incredible film will inspire them to take action to protect and preserve critical species on the brink of disappearing forever."
Since the year 1500, more than 680 species have gone extinct, and today, one million plant and animal species are at risk of extinction. "Escape From Extinction" documents the work of the major zoological organizations that truly are nature's last arks of hope in preserving the rich legacy of life on our planet. Without this help – and the global engagement of the public – the biological treasures we hoped to share with our children and our grandchildren may vanish within a generation.
"Regardless of the challenges San Antonio Zoo has faced during COVID, we have remained steadfastly dedicated to our vision of securing a future for wildlife," said Tim Morrow, President & CEO San Antonio Zoo. "Among other incredible conservation projects that San Antonio Zoo is known for, it is our role in saving the Whooping Crane from extinction that is featured in this film. I am grateful that this documentary will help tell the true and real stories of the amazing conservation work done by staff at the world's leading zoos and aquariums."
"Escape from Extinction" opened in theatres across the country on October 16, including (select Santikos Theatres, Alamo Drafthouse locations, Flix Brewhouse, and City Base Cinema). Proceeds from the 90-minute documentary will go back to American Humane, helping to further its vital work to protect animals worldwide, including saving, sheltering, and improving the lives of some one billion animals each year. "
---
New Shake Shop on Broadway Partners with HerbaLife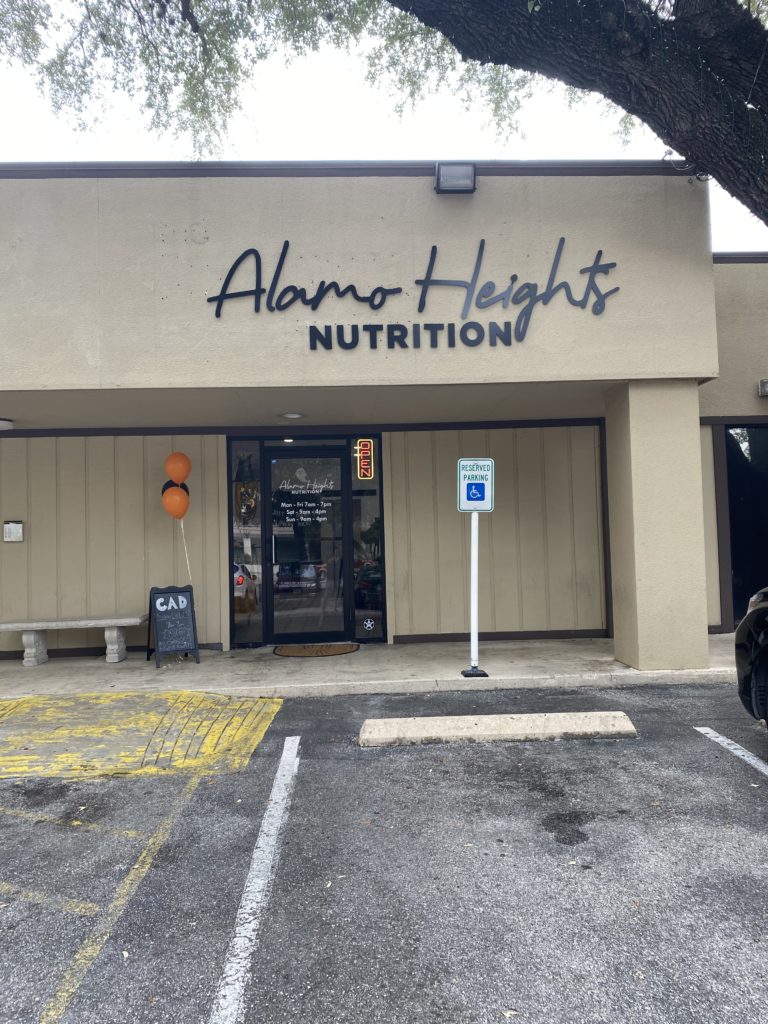 Several people contacted me about the new Shake Shop at 5308 Broadway St. It turns out, it is the second location for Alamo Heights Nutrition (AHN) and Herbalife.
Melissa Maldenado told me, "Our sister location is in Castle Hills, Castle Hills Nutrition." The company offers a variety of self-described nutritious shakes in a multitude of flavors. It's located at 5308 Broadway St.
Herbalife is a self-described diet/shake company. It has been criticized over the years as a network marketing scheme. But customers rave about the shakes on the AHN Facebook page.
---
Weissman Adds New Mr. Juicy
That abandoned Jack in the Box, at 3315 San Pedro at McCullough is alive once more, this time as a Mr. Juicy. Acclaimed San Antonio restaurateur Andrew Weissman conceived the enormously successful hamburger restaurant. The first Mr. Juicy at 3910 McCullough was an instant success. The new location is just a half-mile away from the original site.
Weissman told local media he'd see whether the new store drains business from Mr. Juicy's on McCullough. If it does, he'll consider closing the original site as a restaurant and using it as a production facility as he adds more locations throughout San Antonio.
---
French Comfort Food Coming to The Pearl
A new restaurant, Mon Chou Chou, opening in November, will feature quintessential French comfort food that showcases simple, ea​rthy, flavorful dishes from regions throughout France.
As opposed to upscale French restaurants, ​brasseries​ are more informal, serving full dinner options but also allowing for a more casual atmosphere of just wine, oysters, cheese plates, and more. "Mon Chou Chou" is a French term of endearment that roughly translates to "sweetie" or "darling." True to its name, the Brasserie will exemplify a laid back and comfortable atmosphere that serves as a welcome environment for guests at the Pearl.
The new restaurant will offer a selection of French classics but will place emphasis on simple dishes that will appeal to everyone. The menu will feature French classics such as Steak Frites, Lyonnaise Salad, Escargot, Fresh Oysters, Domestic & Imported Cheese Plateau, Raclette & Baguette, Braised Texas Rabbit in Dijon Mustard Sauce with Tagliatelle pasta, Coq Au Vin, and much more. The bar program will offer handcrafted cocktails, including the 'Pink French Fairy' featuring Citadelle gin, egg white, fresh lemon, and wild strawberry liquor, as well as a selection of Absinthes.
Brasserie ​Mon Chou Chou will be led by French-born Executive Chef Laurent Réa, who formerly served as the Executive Chef at Andrew Weismann's ​Signature​.
Mon Chou Chou is located near the entrance to Hotel Emma in the 4,600 sq. ft. space formerly occupied by The Culinary Institute of America's NAO. An official opening date will be announced at a later time.
Chef Réa started his career in culinary school in Strasbourg, France. With positions in world-class restaurants such as The Lygon Arm Hotel in Broadway, England, and Ca'Savio in Venice, Italy, Réa had an opportunity to join Paul Bocuse and Roger Vergé's restaurant Chef de France, in Orlando, FL. Chef Réa then moved to San Antonio and worked at several restaurants before joining Southerleigh Hospitality Group as the Executive Chef of Brasserie Mon Chou Chou.
---
Luby's on Loop 410 Still Open
Despite an announcement that Luby's is closing its restaurants, the grim reaper has not arrived at the Luby's on Loop 410 (8511 Tesoro), according to an announcement on the store's Facebook Page.
So, if you are jonesing for a LuAnn special, you still have time to enjoy one, at least as of this writing.
By: Ron Aaron Eisenberg