How Health and Fitness Studios Are Keeping the Viruses Away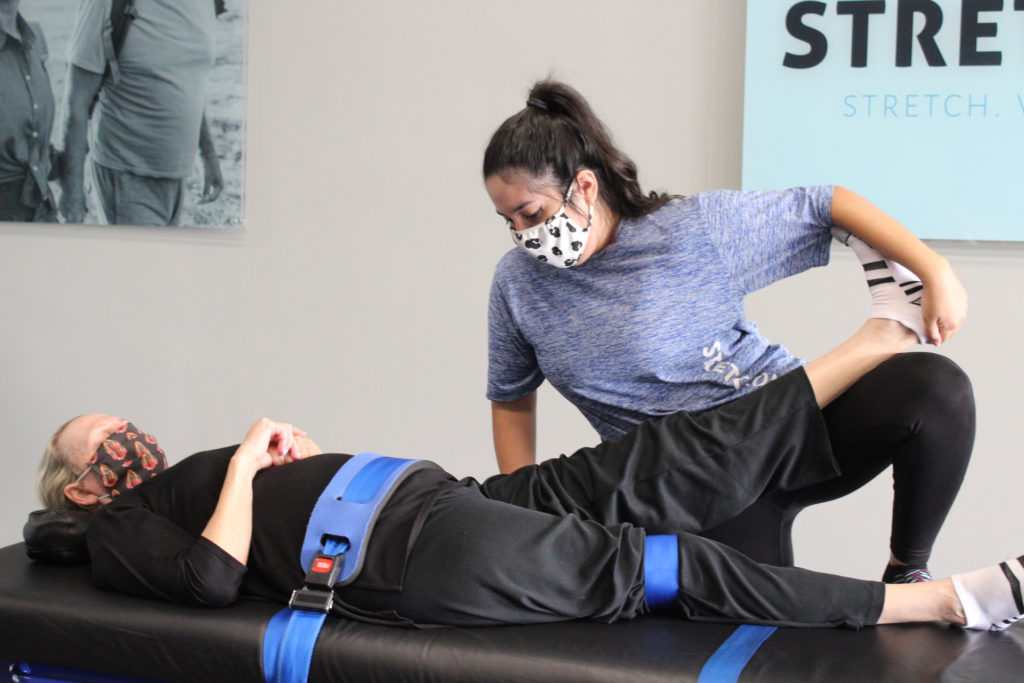 Now, more than ever, it's crucial to stay on top of your health and wellness. When the pandemic hit last spring, causing a nationwide lockdown, gyms and work-out studios had to quickly adapt and plan for how they would keep members safe upon re-opening.
Facilities have set up protocols to help people feel confident that they are working out in a safe environment. Owners have added guidelines on masks and temperature checks and have gloves and hand sanitizer readily available. Six Alamo Heights studios share what they've done to assure the safety of their members and guests.
Orange Theory installed a Plasma Air Technology system. New air is filtered in every 8 to 10 minutes, reducing 86% of the air's impurities and deactivating viruses so they can no longer spread or cause infection. As long as the air is flowing into the space, Plasma Air ionizers will continue to release ions into the air to combat viruses.
HOTWORX reconfigured its Burn Off app to allow for single occupancy of the infra-red work-out saunas. This provides a place for private work-outs inside an entirely closed-in session space one-on-one with the virtual instructor/trainer. Before, during, and after their work-outs, high-quality sanitation supplies are provided for additional cleaning beyond what is provided by the staff.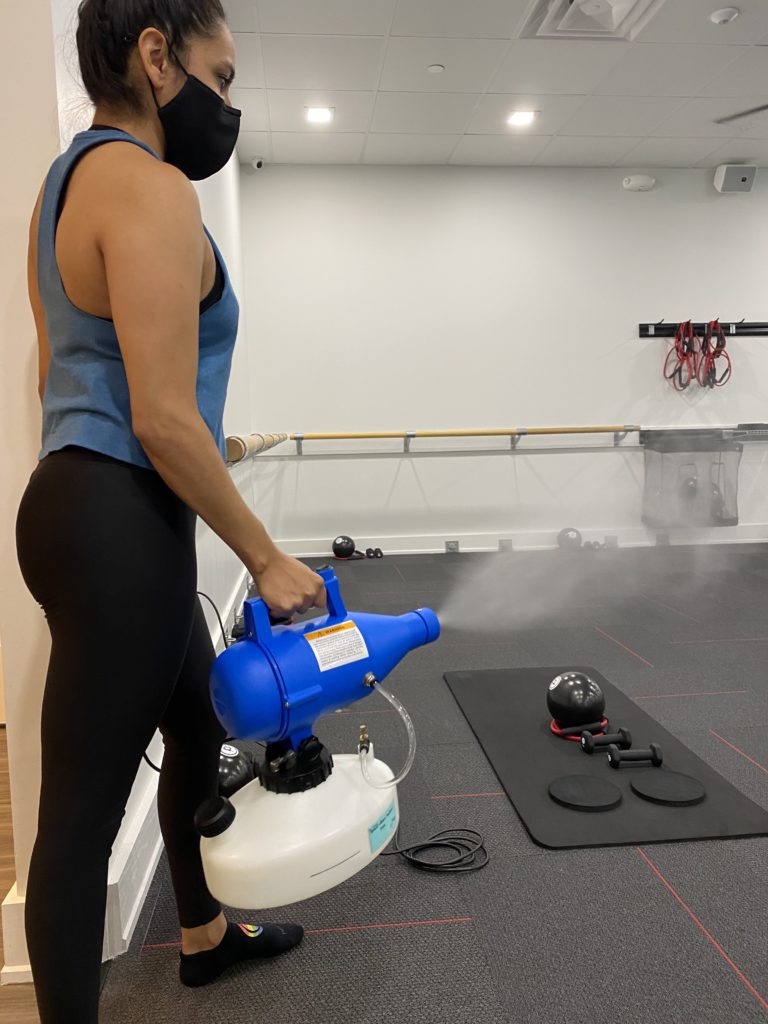 Stretch Zone spaced out their Stretch Sessions so members would not have to sit and wait for their sessions to begin. They disinfect their studio daily with a microban product and have separated tables by 8 feet allowing for social distancing. Each table is sanitized before and after use. Staff temperature checks are required before each shift, and handwashing is required between each member stretch.
Cycle Bar requires all guests and staff to complete the COVID-19 questionnaire before entering. They provide touchless class check-in completed on their app. Riders are at least 6 feet apart from each other for social distancing. Members are handed sanitizing wipes to clean their bikes after use. Thirty minutes is allotted between classes for the staff to clean and sanitize the studio and bikes with CDC approved sanitizers.
Pure Barre caps their class sizes below 50% capacity to allow for social distancing, allowing clients to work out without their masks if they choose. After class, clients wipe their equipment with anti-microbial wipes, and the staff uses a fine mister filled with hospital grade disinfectant to clean equipment and carpet. A professional cleaning crew comes in and cleans the studio and lobby twice a week.
Crossfit Optimistic requires reservations to ensure their class size does not exceed the allowed capacity. They keep their athletes distanced by creating a personal space called the "WOD POD." Each space is at least 6 feet from the next space. Each WOD POD has clean towels, and spray bottles with EPA approved COVID-19 sanitizer so the members can wipe down everything they used after class. The coaches wipe down all equipment before each class.
Everyone looks forward to being able to train like they used to. But in the meantime, remain diligent, patient, and positive while adapting to the new, albeit temporary, normal.