Col. Charles E. Cheever Sr. and Betty Cheever opened Broadway Bank February 15, 1941, at 5044 Broadway Street in Alamo Heights with five employees, $60,000 and a dream. There was no heat or air conditioning—only the wafts of freshly brewed coffee, fried eggs and hamburgers from the restaurant next door. 
Today, 75 years later, Broadway Bank is still family-owned and locally operated with 39 banking centers throughout San Antonio, Austin, the hill country and surrounding communities. Now, with more than 630 employees, the bank has more than $3 billion in assets and upholds a reputation of being the first to offer innovation and convenience in products and services to customers.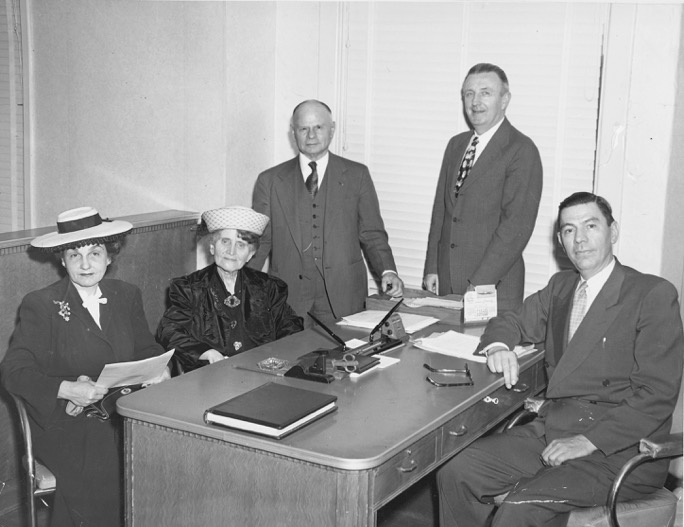 Back in 1941, Col. Cheever said, "If we take care of our customers and employees, the numbers will take care of themselves." And now, during this milestone year, third and fourth generation family members work at Broadway Bank, while Charles E. Cheever Jr. serves as chairman emeritus. The bank, through the efforts of the family and dedicated employees, continues to offer the perfect balance of innovative banking and personalized attention—the hallmark of the Broadway Bank experience. It has earned the bank the loyalty of customers and it is just the sort of warm welcome that brings in new customers. 
In 2016, with at-your-fingertips banking now the norm, the Broadway Bank leadership team elevates the banking experience to meet the customer's on-demand financial expectations. The bank offers Private, Commercial, Personal and Military Banking and Wealth Management. Among the services—online and mobile banking, mobile check deposit, Apple PayTM, biometrics and eBanking are geared toward meeting the customer's goals. In keeping with being a trendsetter, the new state-of-the-art banking centers feature bistros, charging stations and SMART ATMs that allow customers to deposit cash and checks without having to fill out a deposit slip or use an envelope. 
Honoring the legacy of giving back that was handed down by bank founders, Col. Cheever and Betty, Broadway Bank established Care Corps, the bank's well-known volunteer organization. Donning red t-shirts, Care Corps spans out to make a difference in all the Broadway Bank hometowns and communities. In 2015, Care Corps volunteers spent almost 13,000 hours in local communities with more than a hundred charitable projects. 
With the ideas, innovation and ingenuity from generations of employees, Broadway Bank is excitedly looking forward to the next 75 years of being "here for good."