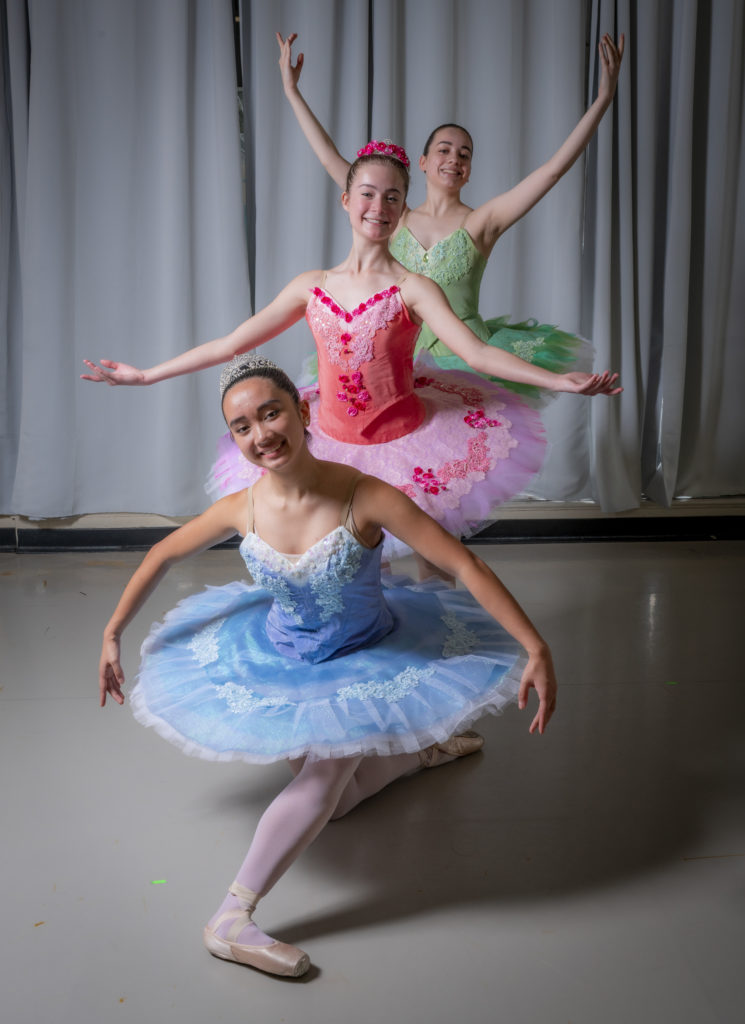 The Ballet Conservatory of South Texas
From Repetition to Perfection
By Meredith Kay
Photography by Al Rendon
We can all remember the way we felt the first time we saw delicate ballerinas tiptoeing across the stage in their tutus during Swan Lake or The Nutcracker. The graceful pirouettes and powerful leaps into the air that landed like feathers were both astonishing and mesmerizing. Some ballet dancers make the art look effortless, but a lot of hard work, sweat, and commitment comes first before perfection on the stage can be achieved.
One San Antonio ballet academy has been training young dancers for over 16 years, and they are located right here in Alamo Heights. The Ballet Conservatory of South Texas is the only non-profit ballet company in San Antonio. This allows them to partner with other non-profit organizations to bring this beautiful art form to those who might not have the opportunity to be exposed to ballet. The Ballet Conservatory company dancers performed in front of 15,000 Title 1 students during the 2019-2020 school year before the pandemic shut down the schools and changed life as we knew it.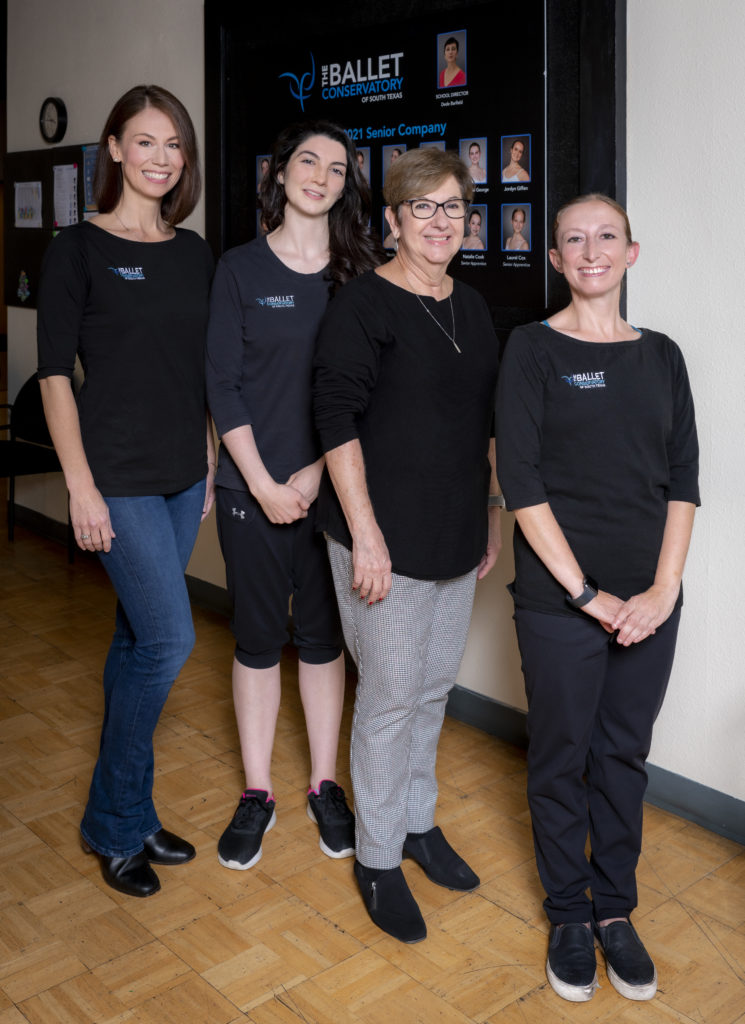 Elysia Petru Hulings is the Executive Director of The Ballet Conservatory of South Texas. She works hard to ensure that young ballet dancers and company dancers are taught at the highest standards, adhering to strict safety and health guidelines. When asked what sets the ballet conservatory apart from other dance schools in the area, she states, "We are not just a ballet school, we are a ballet home. Our ballet teachers work with our committed staff to create the perfect learning environment for our students, whether they are adorable three-year-olds just learning to dance or young adult dancers looking to make ballet a career."
Elysia was born in Ohio, but her Texan grandmother carried Texas dirt to the hospital on the day she was born and placed it on the floor beneath the hospital bed to ensure that her granddaughter was born on Texas soil. Her family eventually returned to San Antonio, and she graduated from Clark High School and earned her degree in Fine Arts from U.T.S.A. As a young dancer, Elysia danced with the Texas Ballet Concerto, now Ballet San Antonio, until stress fractures in her neck and lower back required surgery and sidelined her ballet career. She has had quite a career working as the Director of the Texas Burn Survivor Society and as a finance consultant for several elected officials in Washington, D.C. However, her love for ballet brought her back to the art that she fell in love with as a young girl, and she is visibly passionate about her job.
She began with The Ballet Conservatory of South Texas in 2015 as a dance instructor, and she has employed her outgoing
leadership and management skills as the Executive Director since 2018.
The school has produced several professional ballet dancers who have gone on to dance for ballet companies across the country. Elysia emphasizes the conservatory's commitment to these students saying, "If dancing professionally is the goal of a student, and we see the potential of achieving that goal, then we will commit to helping them get there through extended training, performance opportunities, and career guidance."
Like most businesses, the school had to get creative to keep students engaged when they couldn't come to the studio when the pandemic hit. They offered virtual lessons, and they continued to use Zoom during closed classes for parents since the lobby is still closed to visitors. The school offers classes to the tiniest ballerinas up to the adult learner looking to learn the art of ballet. The school has ballet students in their 70's, and they have even taught graceful movement to the most hard-hitting football players. Ballet is a practice that instills discipline, focus, drive, and listening and comprehension skills, all of which are necessary to master to be successful in life, and The Ballet Conservatory of South Texas is proud to teach these skills to ballet dancers of any age.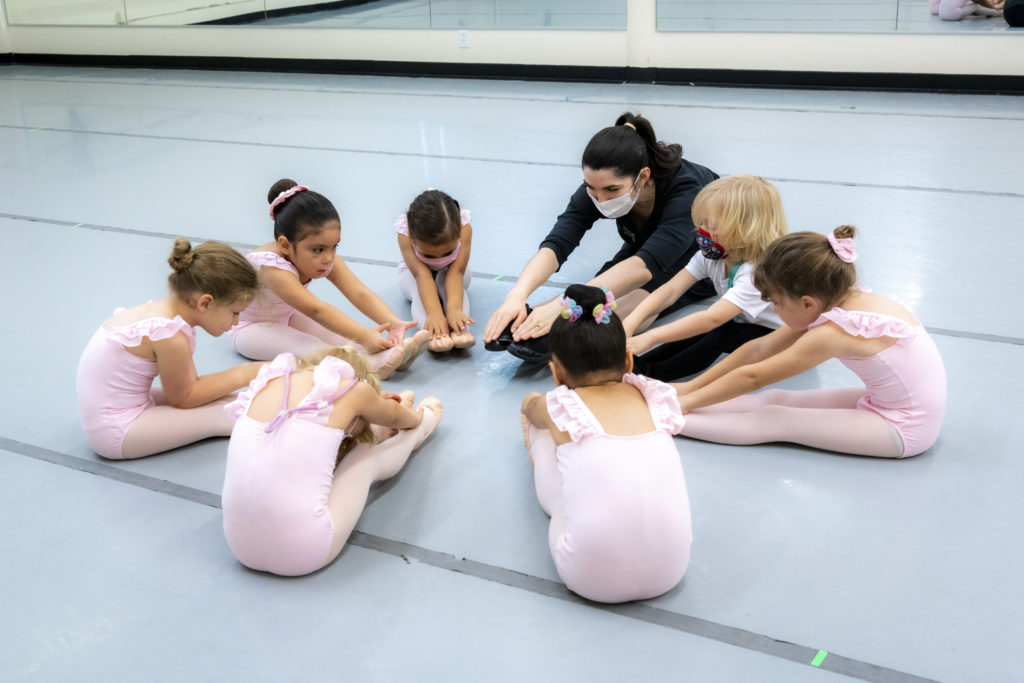 The Ballet Conservatory of South Texas
5200 Broadway at Grove Place
(210) 820-3400
Balletconservatory.org