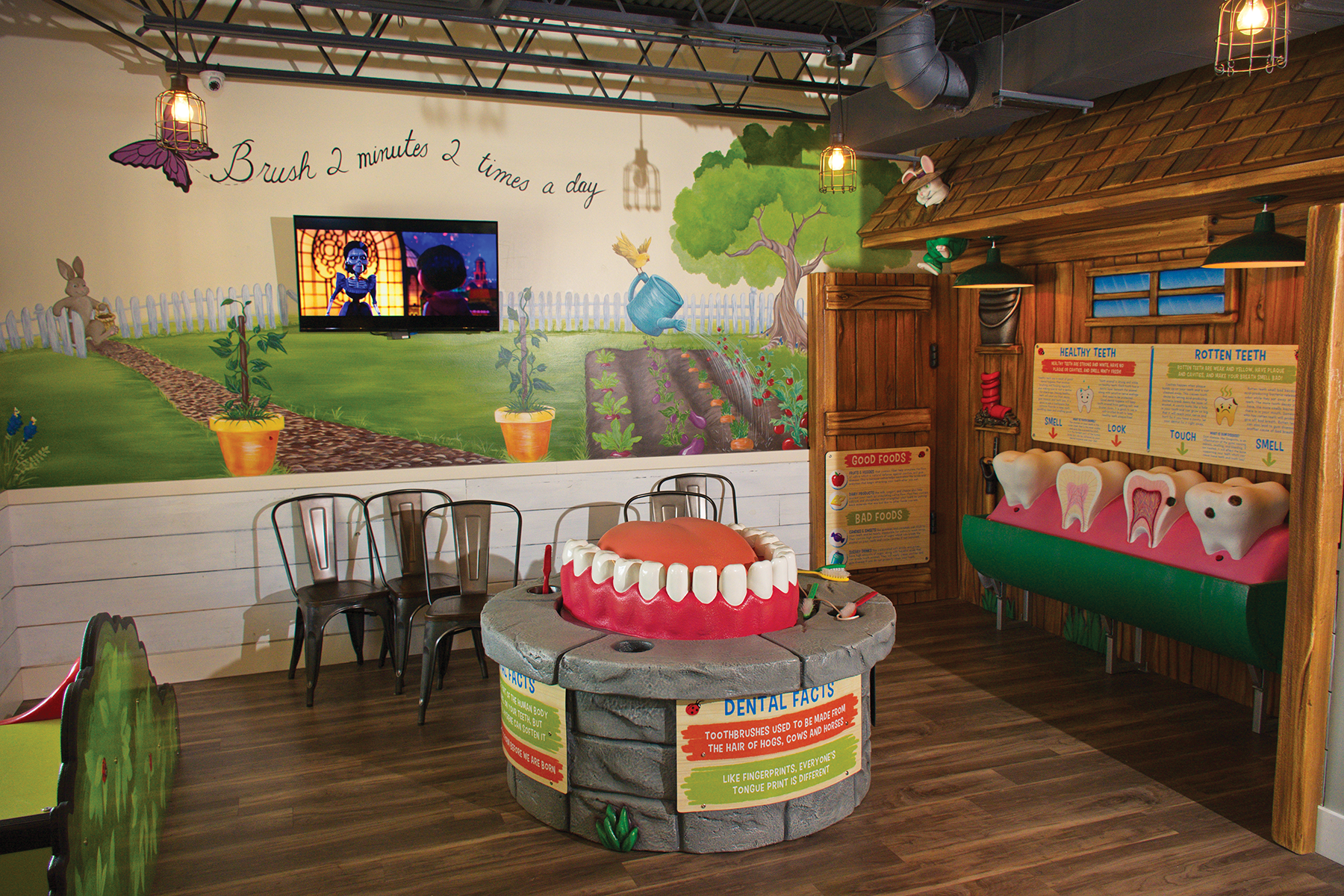 Ask any mom or dad if they think children have different needs from adults and you'll get a resounding, "Yes!" Youngsters may resemble their elders in many ways, but in reality, their requirements (dietary, educational, even physical and emotional) can substantially vary from ours. In other words, what's right for us may not always be best for them.
So, while recognizing and accepting the above, one area that some parents may not consider as needing a specialized approach just might be in maintaining their child's oral health. A dentist is just a dentist, right? Nope! As in other branches of medicine, age-appropriate specializations in dental treatment exist and fortunately, in regards to the wellness of this tender demographic's teeth and gums, our ZIP has the perfect practitioner. Aptly named Sunshine Pediatric Dentistry, this kid-friendly, competent and convenient establishment has been expertly administering to our toddlers, teens and all those in between for years, thus ensuring that 78209's future generations will be filled with a lot of bright, happy smiles. Now, that's a mouthful!
While Sunshine Pediatric Dentistry's roots go back to 2000, the current operation accurately mirrors its current owner and head practitioner, Dr. Joanna Ayala, a young, savvy, highly trained and attuned board certified pediatric dentist – and a mother. She took over the reins from the clinic's respected founder and fellow '09er, Dr. Randall Whitten, in 2016. While embracing its many excellent, existing qualities, Ayala immediately put her personal stamp on the business. Today, those changes are extremely evident in all aspects of this exclusively youth-focused practice.
The first big difference is in Sunshine's amazing new digs. Walk through the doors into the newly refurbished building on Sunset near Broadway and you know immediately that, "this is a place for the kiddos." The first things encountered are the colors, cartoons and other visual creations and amusements, all targeted to attract and engage children, usually with the idea of fostering good dental hygiene – just wait until you see the giant set of teeth with oversized flossing cords! Books, videos and computer games further round out the beneficial, typically educational entertainments in the accommodating waiting room.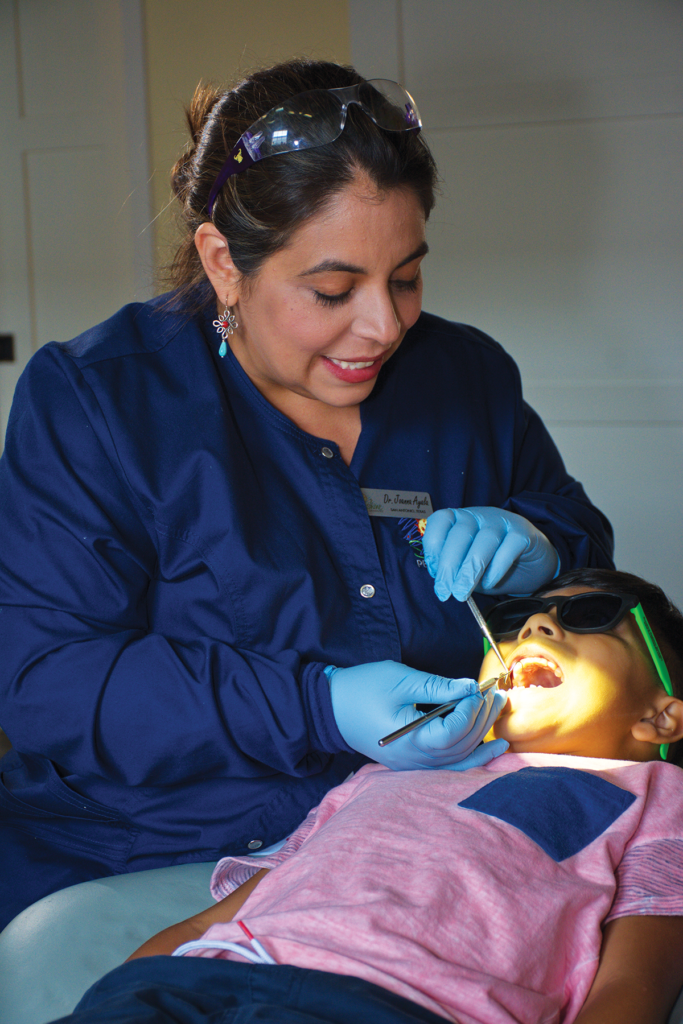 "When a child enters, we want them to get excited," Ayala explains. "This is a fun place where only good things happen." Judging from the numerous smiles always on hand, that's exactly the result.
Infrastructure-wise, it's what's around back where the "real work is done" that further impresses and reassures both the young patient and his or her parent. Six high-tech (but definitely not scary) examination rooms, all equipped with the latest technology geared to enhance patient comfort and calmness as well as the exceptional procedural processes offered, await the young charges. As an example, after the patient is seated (and, if needed, after some mild, pre-procedure calming medication has been administered), an overhead television is engaged that displays some fun, distracting viewing that the youngster personally selects. Most importantly, while in the medical area, during any and all necessary examinations and treatments, the parent is invited to remain with the child the entire time. With the colorful, non-threatening atmosphere coupled with Mom or Dad's continual presence, a visit to Sunshine Pediatric Dentistry is almost guaranteed to be a positive experience.
The remaining key of Sunshine's success is its amazing, contributing staff. From the minute the client and his or her parents enter, everyone encountered radiates kindness and understanding. All are professionals who are super qualified in addressing the special needs of the young. The staff, including the dentists, hygienists, and other clerical and technical staffers, is compromised of women who have children of their own, which means they understand on deeply personal levels what adolescents want and, of greater importance, need.
With three pediatric-focused dentists and one orthodontist comprising the upper tier of the staff, as well as multiple highly trained assistants, almost all general dentistry needs can be professionally, and painlessly, met on site. If X-rays are required, new technology allows for minimal radiation exposure. If cavities are found and need to be filled, no mercury is ever used. The clinic also offers BPA-free Sealants as well. Everything within the center is made as safe as possible from start to finish, and that's just how Ayala wants it!
However, the scope of the good work at Sunshine Pediatric Dentistry doesn't end when the little guy or gal smilingly hops out of the chair, gets a goodie bag and a hug then heads to the door. Ayala's philosophy includes instilling "permanent" positive habits for all of her patients. As it has been in her life, education is essential. To this end, she acts as a coach, explaining the importance of such things as regular brushing, flossing and even rinsing after enjoying that tasty cookie Mom made.
"By starting early, we can teach today's young how to protect and preserve their teeth and gums when away from the dentist's office and ultimately avoid oral problems that can seriously impact their future health," Ayala says. Quite simply, being personally proactive at home is paramount, and that's exactly what Sunshine Pediatric Dentistry encourages.
So, have you got a one-year-old who's been teething? How about that teenager who never seems to brush? Well, there's nothing brighter than Sunshine when it comes to good overall oral practice, so check them out at www.sunshinepdtx.com or stop by for a visit. Your little one will leave smiling!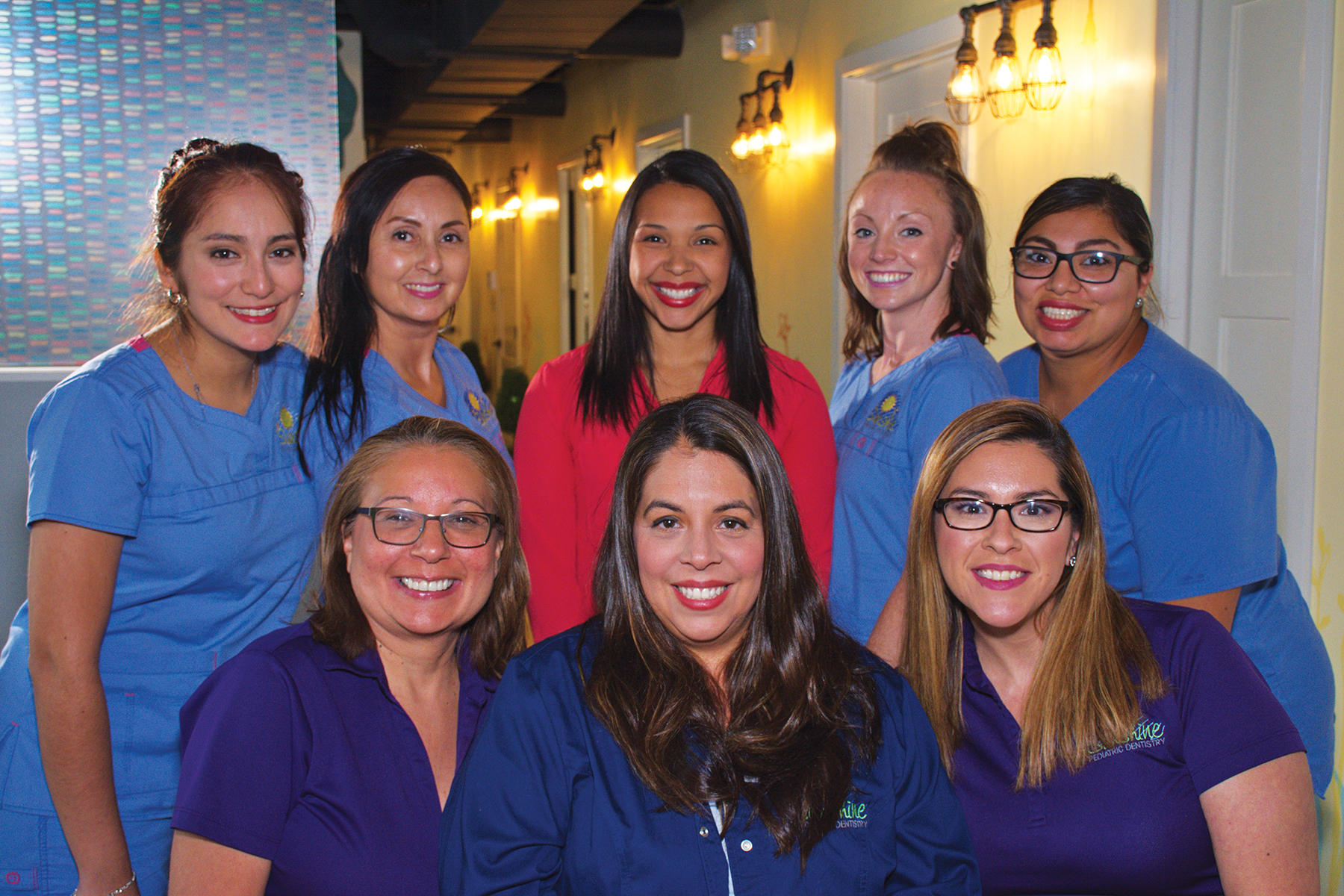 By Ernie Altgelt
Photography by Martin Waddy