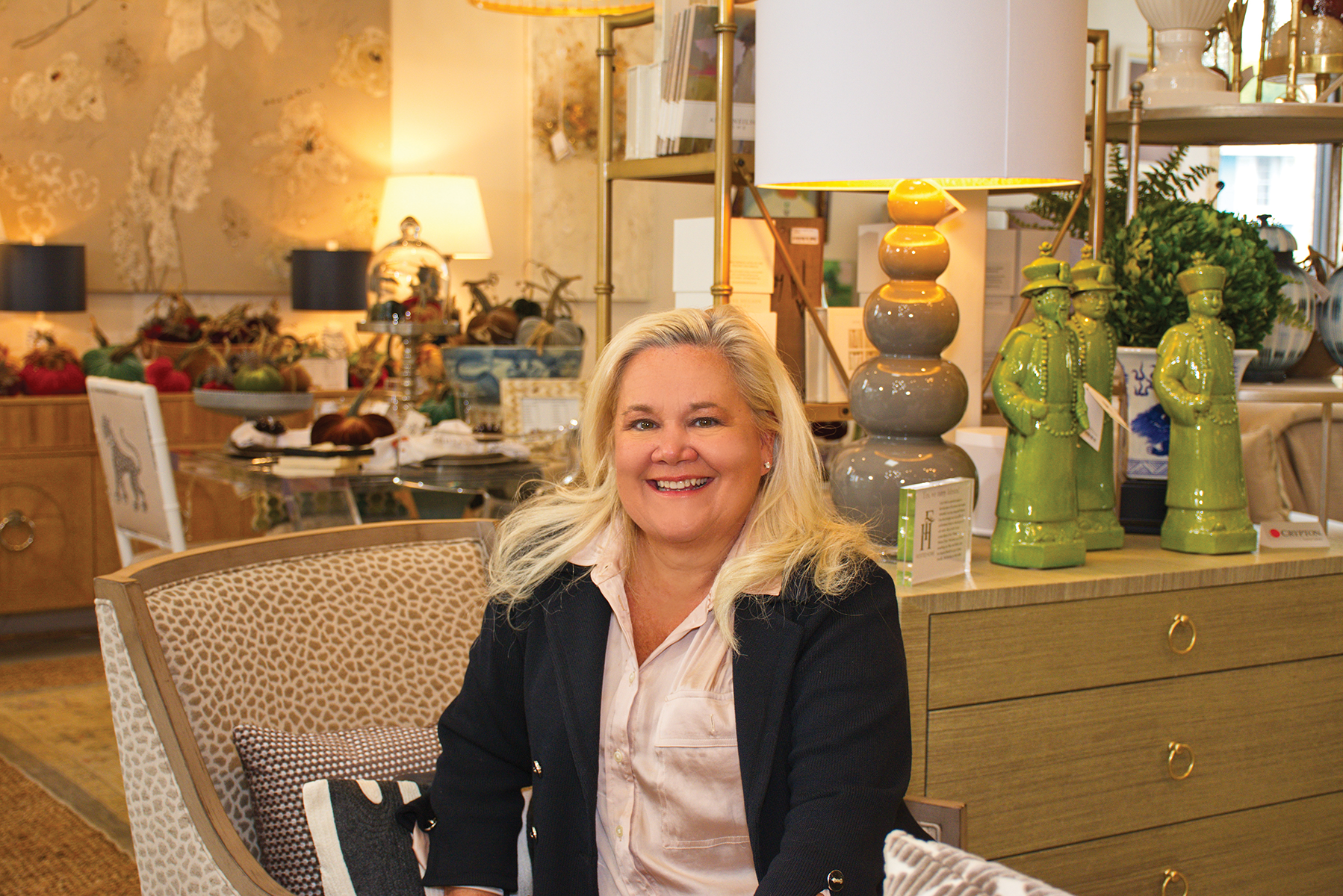 We '09ers might just be considered a practical lot where form and function always seem paramount, but when making personal statements, we definitely have our fun side, too. Examples of the same might be the wearing of a colorful dress, the driving of sporty cars or the preparation and consumption of spicy cuisine, where each behavior reflects our emotional need for something beyond basic utilitarianism that uplifts while simply bringing added pleasure as well – kind of like the frosted icing on a cake.
Nowhere is this more in evidence than within those essential places where we live, work and play. In greater Alamo Heights, interior drabness is definitely a downer, negatively affecting our wellbeing and should be colorfully countered immediately. So, what to do? Fortunately for our domiciles, there's Frosted Home, a décor-driven dynamo right in the neighborhood that's made it its business to keep our spaces purposely perfect while always looking "deliciously" distinctive.
Only open since April, Frosted Home, the dream of founder Kelley Frost, has quickly established itself as one of the area's premier resources for the finest in, not only large pieces of furniture (tables, chairs, sofas, etc.), but incredible art works, lighting, tableware and tons of other fun, fancy and very affordable decorative objects spanning a range of styles and themes. Visitors to Frosted Home's 2,700 square-foot "showroom" will be impressed with what Frost has accumulated through her travels to various markets across the nation.
"I'm always on the look-out for what I think discerning homeowners will esthetically like and, in that regard, variety, value and quality are key," she said. To further clarify the diversity and scope of Frosted Home's exceptional offerings, Frost further explained, "Our eclectic inventory should also be considered transitional, encompassing items from the truly traditional to the latest in contemporary." Really, what she's saying is that whatever a patron may be looking for in feel and/or need, she wants her store to be able to provide, and, as a visit will prove, she's been very successful to that end.
So just who is Kelley Frost? For starters, she has been in the neighborhood for decades. Besides being a member of the respected banking family, Frost has had multiple careers in several challenging areas, including corporate marketing and, most recently, personal counseling. When queried specifically about this recent retail turn however, Frost responded, "I've always been interested in home décor. Case in point, in second grade, using a sheet of drafting paper borrowed from my father, I created my first someday dream house. Others followed." Perhaps not so surprisingly, overtime, her love of and knack for developing unique interior 'looks' – for her own homes initially – started generating requests from friends wanting suggestions and guidance as well. As she stated, "a light eventually came on" that culminated in the realization of her very personally-reflective store. For her many newly-established and super-appreciative clients, Frosted Home couldn't have come sooner.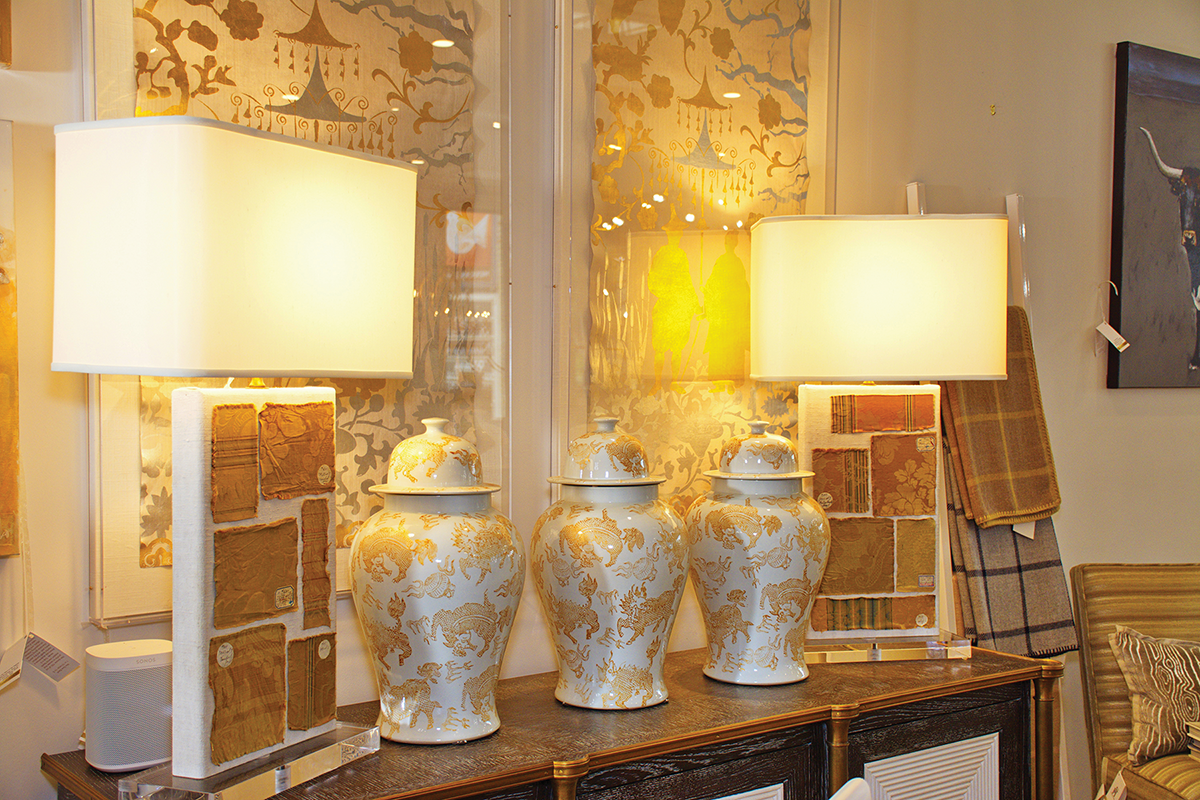 Now that you know a little more about Frost's background, you'll understand that Frosted Home, while wonderfully stocked, is obviously much more than just an outlet for purchasing beautiful pieces of furniture, hanging lamps, wallpapers or throw pillows. Frost's (and her equally gifted crew's) ability to advise and counsel also comes heavily into play. As she related, "Many times, people come to the store unsure of what they're looking for – whether needing to fill an entire room, or just a certain, single something." Working closely with each patron (that include a number of designers as well), Frost offers solutions that will either perfectly complement an existing situation or create an entirely new environment from scratch. Of this creative process, she said that "It's really quite exciting." It's fun too, both for Frost and her always delighted customers!
So, still looking for another reason why you should shop at Frosted Home? Frost is a firm believer in giving back to her community. To this end, 10 percent of all of Frosted Home's net sales are laudably donated to support mental health programs. She calls it her "one in ten helps one in five" policy, because one in five people will be diagnosed with a mental illness each year, and she wants the help to be there when it is needed.
In closing, the next time you require something special to freshen up an existing homestead, or, décor-wise you're still at ground zero, contact Frosted Home. Your project will not only end up a practical hit but will definitely look deliciously distinctive too – just like that frosted icing on the cake!
By Ernie Altgelt
Photography by Martin Waddy