Help to navigate today's pet food aisle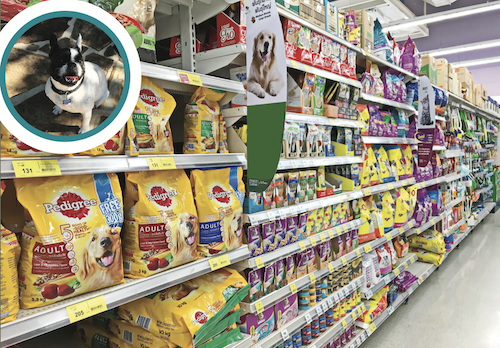 Times were, you picked up a 50 lb. bag of Ol' Roy, or Purina, and that was the dog's food.
Maybe, he got a bone.
But that was it.
Today?
Today, feeding Fido is a madhouse of dog food confusion. Broadway Oaks Animal Hospital's Dr. Pat Richardson says it's nothing like he's ever seen.
"The biggest market in veterinary medicine is this new food stuff. Everything has gone 'green'! Nutrition is very important, but it can be confusing, because the market is overwhelmed with different products. And everyone wants to go natural, and with the gluten, and the no-gluten, and …
Sheesh!
A local company that jumped into this business niche makes money hand over paw.
"My sales have doubled, even tripled," says Canine Cuisine Chef and PAWsitively Sweet Bakery founder Alexis Quiroga. She caters to hipsters at Sunday's Quarry Market Farmers Market, selling them her homemade dog confections and dog food.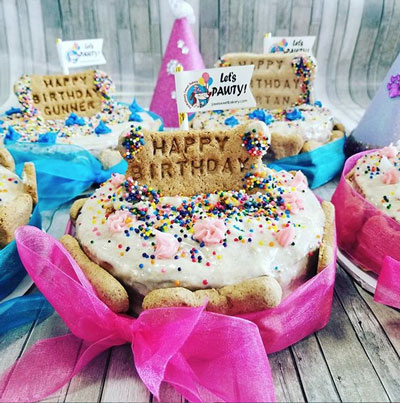 "I love animals, and I love baking, so when I was trying to figure out what to do after school, I combined the two passions." She got into the industry, just as it was heating up.
"Five years ago, it was different in San Antonio. It was not as dog friendly." But as San Antonio catches up with Austin, Quiroga says her entrepreneurship pays off.
"Quarry Market customers are the conscientious type. They want to know when and where the products are baked. They don't want fillers, and our ingredients are locally sourced. I avoid ingredients that I don't understand."
Her success shows how far we've come from the days of Ol ́Roy!
"Feed them the best quality of food that you can afford. And we call these 'premium quality' dog foods. These raw diets, I do not suggest those. Salmonella, and some of these life threatening infections, are from handling raw chicken."
That is what Dr. Richardson says, as of course, he studies labels and ingredients too.
"Avoid fillers, beef by-products, which can be hair, chicken feet, or skin; accept only a small percentage of that. Feed them food that has been under nutritional studies, and feeding trials. You must be careful of the quality."
Most American diets, with their processed foods, are something people should avoid.
But Dr. Richardson says you can cook up your own gourmet doggie dishes, using simple chicken, fish, rice, beef, eggs, and even some green vegetables, as these are in pet foods, anyway.
"People and animals, we are omnivores: we eat the same thing. It is OK to feed them venison and rabbit. But the main thing is, get a good quality protein, to build muscle, bone and blood."
"Add a little rice and chicken in their diet, to mix things up," he says.
"It's also important to keep their teeth clean, their entire life." Germs and bacteria enter the system, and cause havoc. But Dr. Richardson is old school, when it comes to the new products.
"I only trust three or four of the big name brands, that have been around forever," he says. He is leery of untested products. And he has a right to be cautious. There were about 45 recalls, last year alone, of treats and pet food. You can find a list of pet product recalls at the FDA.gov website.
"You must have confidence in the people who make it," says Dr. Richardson. "Just because it's in a tube, it's something different. Because everyone wants in on the bandwagon."
To learn more about pet food recalls visit: www.fda.gov/AnimalVeterinary/SafetyHealth/RecallsWithdrawals/
Until next month, Woof, woof!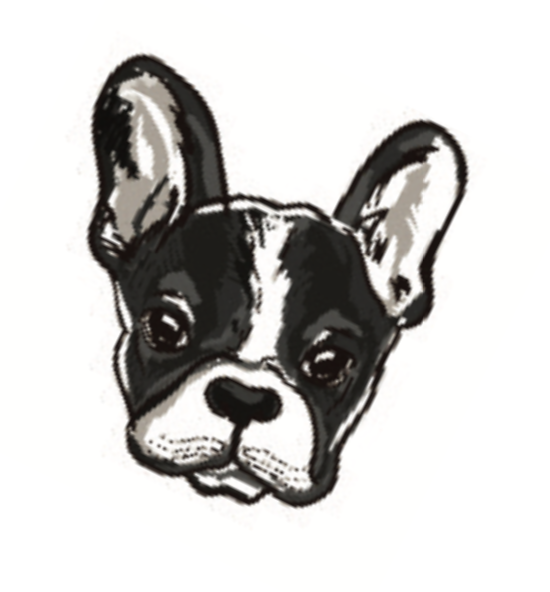 -Roxie
By Berit Mason