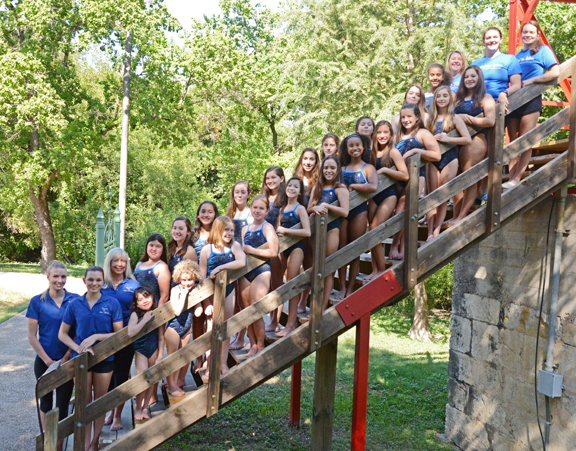 With the Olympics fast approaching, it came as a great surprise to learn that Alamo Heights is home to a nationally ranked synchronized swim team. Recently I had the opportunity to meet the team and observe a practice session in preparation for the 2016 U.S. Junior Olympics. Janet Graham, the team marketing chairperson, and two local team members were kind enough to talk about the team and their experiences.

TEAM:
The Cygnets of San Antonio Synchronized Swimming Team, organized more than 50 years ago.

TELL US ABOUT THE TEAM:
The Cygnets are a year-round competitive synchronized swimming team composed of girls ages 6-18 from San Antonio and surrounding towns. The team competes in various age groups and levels. Most of the swimmers ages 13 and above swim at association, regional, junior senior zone, and even the National Junior Olympics. The younger team competes in association and regional meets, mostly within the state of Texas. The athletes and their families become very close, making lifelong friendships.

BRIEF HISTORY:
The Cygnets of San Antonio were organized in 1964 when Margaret Swan watched a synchronized swimming demonstration and came home to San Antonio to teach the sport to girls locally. The name of the team is derived from the term "cygnet," meaning "little swan."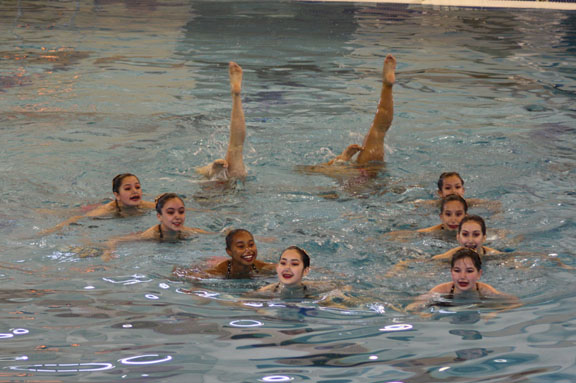 TEAM HIGHLIGHTS, INCLUDING LATEST SUCCESS:
The Cygnets held the regional trophy for four years in a row and have also qualified for the U.S. Junior Olympics every year since 1993, placing in the finals the last two years. The 2016 U. S. Junior Olympics were held in June in Long Island, N.Y., where the team placed seventh.

CAN YOU TELL US ABOUT THE SCHEDULE?
Our season coincides with the school year and extends through June. We practice at the Alamo Heights High School pool in the evenings in addition to Saturday afternoons. Our youngest swimmers practice twice weekly, and our older swimmers gradually increase to four times each week. Synchronized swimming requires strength, agility, stamina, grace and a flair for the dramatic. Dedication, commitment, perseverance, goal setting and cooperation with others are a must. It is a demanding sport, but it is incredibly rewarding.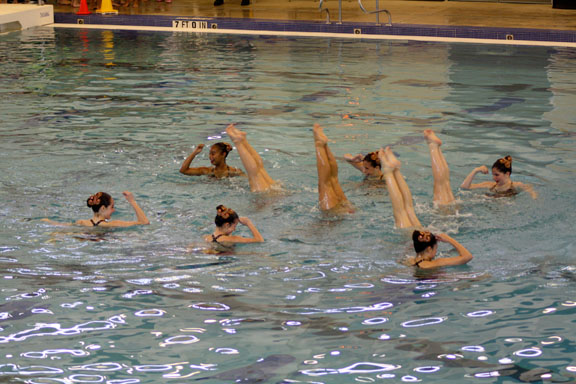 IS THERE AN OPPORTUNITY TO COMPETE IN COLLEGE OR POST-COLLEGE?
Scholarships are available at colleges and universities around the country. The University of the Incarnate Word works very closely with the Cygnets, often leading to future opportunities including the U.S. Olympic Team. Many collegiate athletes assist in coaching the Cygnets as they strive for higher levels of excellence.

ASKED TO ALAMO HEIGHTS HIGH SCHOOL SOPHOMORE JILLIAN ISTVAN:
What is it that you love most about synchronized swimming? "I enjoy the competitions the most because I love watching the routines from other teams. It gives me a deeper understanding of the intense dedication and hard work. It motivates me."

ASKED TO ALAMO HEIGHTS HIGH SCHOOL SOPHOMORE HANAH SHIELDS:
What is it like to train for and compete on the national level? "Competing with other teams from around the country involves a lot of hard work. People really underestimate our sport, but we put in just as much effort as athletes in more popular team sports. 'Synchro' requires us to use a lot of different muscles and parts of our body, and we also have to make everything look effortless for the judges."

BY KRISTEN PETERSON