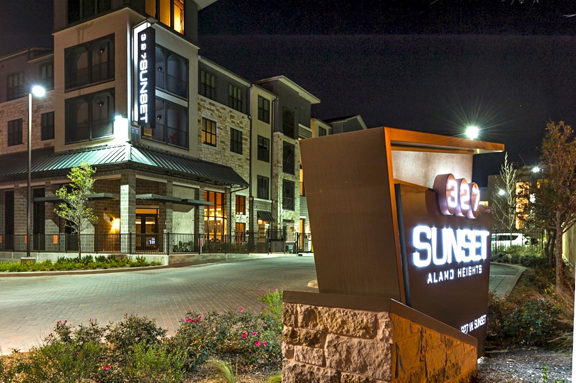 The demand for different kinds of housing continues to rise in many parts of the San Antonio area. Developers are doing their part with an array of infill multi- and single-family projects around the Alamo Heights area and down the Broadway corridor.

One iconic area site, The Quarry Golf Club, may undergo a change of sorts. Local residential developer Embrey Partners is under contract to buy the 3-acre tract surrounding the clubhouse.
Quarry Holdings Joint Venture wants to sell the existing clubhouse land so it could use the proceeds to enhance the golf course and build a better clubhouse with a parking garage, patio, banquet venue and a restaurant with longer hours. Quarry Holdings has owned the golf course since 2007. Representatives of the partnership expect improvements to cost $9 million.

The San Antonio Zoning Commission was set July 19 to consider rezoning the site so it can accommodate an upscale 222-unit apartment complex.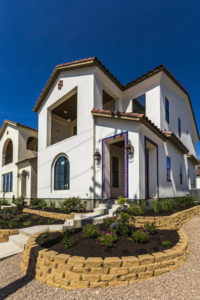 Most recently, Terramark Urban Homes celebrated the opening of Westfort Urban Villas, a 20-unit single-family home community in the Westfort neighborhood. It's located just east of Broadway, a short jaunt from Pearl and Brackenridge Park.

Four-phase construction of Westfort Urban Villas began in fall 2015. Several residents have already moved in to the first phase of homes, with the rest of the project due to be finished by spring 2017. Pricing begins in the low $400,000s.

"Westfort Urban Villas is a significant opportunity for homeowners to call District 2 home," said San Antonio District 2 City Councilman Alan Warrick in a press release.

"Blocks away from the DoSeum, Pearl Brewery, Methodist Hospital, VIA (Metropolitan) Transit headquarters, San Antonio College and downtown, these new residents will have access to amazing restaurants, nightlife and cultural events that our great city has to offer. Our goal is to revitalize the San Antonio East Side, and I'm proud to say that Westfort Urban Villas are helping us achieve that goal."

As part of the Center City Housing Incentive Program, this project will get more than $378,549 in San Antonio city incentives for forming additional housing within the urban core. Incentives include a water fee waiver and a 10-year tax reimbursement grant.

The project reflects the continued growth in the Midtown area that was envisioned when the Midtown Tax Increment Financing Zone was launched in late 2008.
"Westfort Urban Villas represent a unique investment in San Antonio's urban core," said Charlie Turner, CEO of Terramark Urban Homes, in the news release.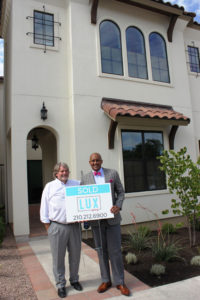 "For those who want to live near downtown with all of the benefits that a new home has to offer, the popularity of phase one at Westfort Urban Villas underscores the increasing demand for luxury urban living."

Westfort Urban Villas join a plethora of mixed-income and higher-end apartment complexes and single-family home developments that have sprung up around the Pearl area and in other pockets of Midtown in the last few years.

Farther north, 327 Sunset apartment homes have become a destination for individuals with an active lifestyle. The titular urban community near Alamo Heights is located on West Sunset Road, connecting Broadway with the Alamo Quarry Market, which has seen its own flurry of commercial development in recent years.

This includes the arrival of Franklin Park Alamo Heights, a luxury senior living facility, and a new building for the Orthopaedic Surgery and Sports Medicine of San Antonio. Christus Santa Rosa Hospital-Alamo Heights is located just down the road.

Urban Crest apartments have replaced a long-abandoned Section 8 housing apartment complex that became a blight in the Oak Park/Northwood neighborhood. Just north of Alamo Heights and Terrell Hills, Urban Crest was designed in a way to mainly lure young professionals to an established neighborhood outside the urban core.

David Weekley Homes is developing The Gardens at Urban Crest, a single-home community, near Urban Crest. The Oak Park/Northwood neighborhood may also see even more multi-family housing in the future. The Tobin Endowment, which oversees Robert Tobin's estate, is eyeing a significant part of the land for apartments.

The 1111 Austin Highway apartment complex has helped to introduce a higher end of multi family living to a part of Austin Highway that is seeing its own kind of commercial revitalization.
Inside Alamo Heights, PSW Real Estate has opened sales for Terrell Road, an infill development with 10 single-family homes just east of Broadway.

Even with all of these newer residential developments and others firmly established in and around the Alamo Heights area, more could be in the offing. It is up in the air whether any kind of new development will proceed at 1823 E. Lawndale Drive in Oak Park/Northwood, as some neighbors have criticized recent proposals there.

As for the Argyle Residential project at Broadway and Austin Highway, higher-level authorities continue to review drainage plans for that mixed-use development.
BRIEFS

Anti-Bullying Group Makes Recommendations

Ensuring students' emotional wellness is just one of several recommendations that an anti-bullying task force in the Alamo Heights Independent School District has made.
A task force of community members and district employees addressed the Alamo Heights ISD school board on June 30, revealing the findings from nearly five months of research.
Superintendent Kevin Brown appointed the task force in late January following the death of former Alamo Heights High School student David Molak. Molak, 16, committed suicide in early January after enduring months of personal and cyber bullying.

Since Molak's highly publicized death, AHISD officials and residents have discussed ways to make sure that all students are made to feel safer, and to have a comfortable outlet in which to discuss feelings of exclusion, anxiety, depression, as well as experiences with bullies. The use of mobile digital devices on campus has also been an issue.

The task force's entire report can be found at the district website, www.ahisd.net. But a summary of recommendations for school board consideration includes:
Ensuring that district staff understand social and emotional wellness of students, recognize students in need and respond appropriately;
Develop a child-in-crisis response plan;
Build small-group conversations for every student into at least one instructional day per week;
Work with Character Education Partnership so that students, staff and parents all move toward character development and AHISD becoming a National District of Character;
Prohibit student use of cell phones and other personal electronic devices during regular school hours at the elementary and junior school level.

The task force recommended that staff work with the high school students to "create parameters to improve a focus on learning in the classroom, as well as responsible and appropriate cell phone practices."
Heights Mulls Street Improvement Bond
The city of Alamo Heights is mulling calling a special election this November when voters could be asked to approve $11.7 million in street improvements. The City Council has until the state-mandated date of Aug. 22 to set a special election for Nov. 8. Two public information meetings were held at City Hall in July…

City staff has estimated $12 million in needed infrastructure upgrades citywide. The work ranges from basic mill and overlay on various streets to reconstruction of seven roads with new curbs and sidewalks.

Streets not identified have been paved in the last eight years. The city estimates that with voter approval of a bond this fall, it would raise the interest and sinking part of the overall local property tax rate in 2018, and then drop it in 2033.

Alamo Heights last issued debt in 2012 to pay for the new municipal complex and in 2007 to support improvements in firefighting equipment, infrastructure and in various city facilities.
A PowerPoint presentation on the potential bond election can be viewed at www.alamoheightstx.gov.

Terrell Hills To Study Condition of Street Pavement
Terrell Hills City Council on July 11 approved an agreement with Pape-Dawson Engineers to examinine the current pavement condition of existing streets. The study will help city officials to objectively prioritize road repairs.

The study will also provide the city with cost estimates on all of the needed work so local officials can develop a five-year capital improvement plan and allocate money for ongoing maintenance.

City staff will return to the council in October with initial cost estimates associated with the study, which would take five months to do. The project's overall budget is not to exceed $80,000.
BY EDMOND ORTIZ