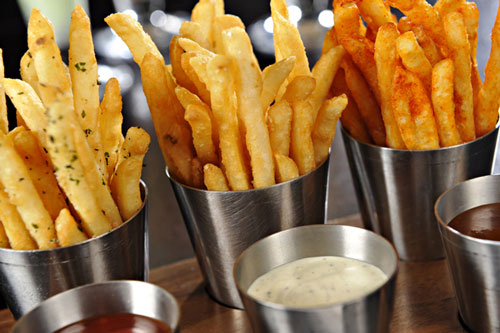 In this issue we give you food for thought as we serve up a host of eateries opening (and closing) throughout San Antonio and the various restaurants participating in Culinaria's restaurant week. And, as we entice your palate, catch the music filling the air this month with Jazz, TX opening at Pearl and the Ancira Chrysler Jeep Dodge Run 2016 Live Music Series.
Enjoy!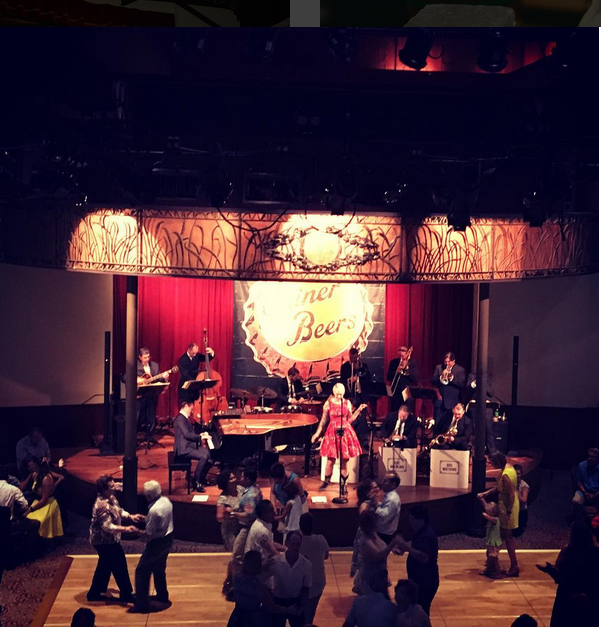 OPENINGS AND A CLOSING
West Elm in the Pearl opened recently, featuring interior finds and other necessities for your home. If you're looking for more home décor, At Home also opened in place of the old Target store off Highways 281 and 410, and Joyeaux Home Decor is now on McCullough.

Botika, also located in the Pearl, is a new Peruvian-Asian restaurant featuring "Chifa" (Chinese-Peruvian) and "Nikkei" (Japanese-Peruvian) cuisine, as well as inventive takes on classic dishes from Asia and Latin America. For more information, visit botikapearl.com. Natural Grocers at 13310 N.W. Military Highway opened in the middle of summer. As mentioned in an earlier issue, they offer USDA organic produce, pasture-based dairy, grass-fed and naturally raised meats and a huge selection of body care products and supplements. Being green is easy!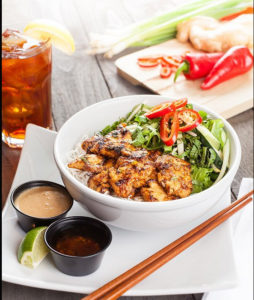 A new cocktail lounge, Ash, that's part of Smoke's downtown location at 1170 E. Commerce St., is a creation of barman Olaf Harmel. Look for #GetFried, a quick-serve, specialty gourmet French fry shop that will offer fries with numerous sauces and toppings. Mama Fu's Asian House has opened its first San Antonio location at 12055 Vance Jackson Road, Suite 107. And to beat the heat, Bahama Bucks Original Shaved Ice Co. is serving shaved ice treats and more than 100 frosty flavors to please all palates. Located at 938 Wurzbach Parkway, this place is the go-to for a cool treat during this summer heat.

For those wanting to sway to the summer breeze, Aston Ballroom Dance at 14602 Huebner Road, Suite 130, offers dance lessons – cha-cha, waltz, tango and rumba, to list a few. Visit astonballroomdance.com for more information. Finally, Cowboys Dancehall was set to be sold at a foreclosure auction.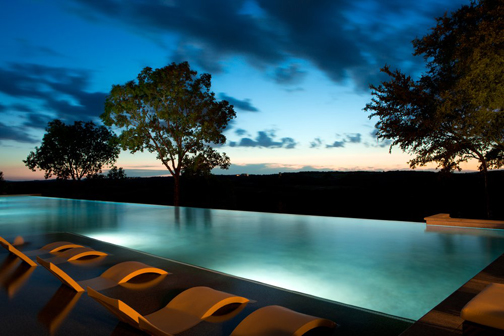 Evenings on the Edge at La Cantera Resort & Spa
The Topaz Adult Pool at the La Cantera Resort will host an event to benefit local charities. Elevate your Thursdays this summer by taking in the sunset at Evenings on the Edge, 7-11 p.m., Aug. 4 (Women Give Back) and Aug. 11 (Viola's Huge Heart). The pool parties presented by La Cantera Resort & Spa will launch the series benefiting local charities. Tickets are $20 and if purchased in advance include valet parking. Guests must be 21 and over (ID required). Valet parking at the door is $10. Ticket price includes a summer-inspired cocktail, live DJ, pop-up mini-spa sessions, and toast at sundown. Ten private cabañas are available for rent. Cabaña rentals require 24-hour cancellation. A portion of proceeds from ticket sales and cabaña rentals will benefit local charities. Tickets are nonrefundable; in the event of inclement weather, tickets will be honored at a future event based upon availability.

DINE & UNWIND FOR THE SAN ANTONIO FOOD BANK
 
The popular Ancira Chrysler Jeep Dodge Ram 2016 Live Music Series at The County Line that benefits the San Antonio Food Bank continues this month. On concert days happy hour will run both inside the restaurant and outdoors from 3 to 9:30 p.m. Full seating and dining are offered on the patio and indoors from 6 p.m. through the end of the concert at 9:30 p.m.The headliner goes on at 7:30 p.m. on the patio. Concerts are held, rain or shine. The County Line is at 10101 IH-10 West (between the Wurzbach and Huebner Road exits, near the Colonnade). Free parking is available at Hallmark College, less than one block away.

Aug, 4 Cameran Nelson
Aug. 11 Bri Bagwell
Aug. 18 Jake Ward
Aug. 25 Check for update
Sept. 1 Dale Watson
Visit www.countyline.com/I10music
for updates.

Jazzin' It Up!
Renowned San Antonio musician Brent "Doc" Watkins' latest venture, Jazz, TX — a music venue focusing on jazz, blues, big band, Texas swing, salsa, conjunto and Americana — has located at the historic Pearl. As envisioned by Watkins, Jazz, TX has the class of an upscale jazz club with the grit of a traditional Texas dance hall. Doc Watkins is a local pianist, singer, bandleader and composer and has recorded six albums. As San Antonio's live music industry experiences a revival, he is one of the driving forces behind the resurgence.

The 3,500-square-foot venue will be located in the basement of the original bottling house at Pearl and will be open Tuesday through Saturday nights, in addition to lunch on Saturdays. Jazz, TX will celebrate the full spectrum of South Texas music, featuring performances from many of the region's favorites, including Doc Watkins himself. General manager Jake Corney, well-known for his time at Bohanan's Prime Steaks and Seafood and for opening H&C Ice Co., will oversee Jazz, TX and its cocktail program. The kitchen will be overseen by local chef Lorenzo Morales, who has worked with Arcade Midtown Kitchen, the Last Word and Old Main Association. For more information on Jazz, TX, please visit www.jazztx.com, and for the latest updates visit the venue on Facebook, Twitter and Instagram.

Every Wednesday the door will open at 5:30 p.m. with music beginning at 6 p.m. The August lineup will feature:
Aug. 3 Santiago Jimenez
Aug. 10 FingerPistol
Aug. 17 The new Pearl Wranglers
Aug. 24 Mark Halata and Texavia
Restaurant Week
Restaurant Week, Aug. 13-27, celebrates food at local restaurants. It offers a cross section of the San Antonio culinary scene that encompasses a diverse range of cuisines and includes some of our most time-honored restaurants and buzz-worthy newcomers. The experience gives visitors and residents the opportunity to experience the quality, variety and hospitality that embody the San Antonio dining experience. Reservations aren't required but are a good idea. Call restaurants directly to book reservations: Tier 1, $15 lunch and $35 dinner and Tier 2, $10 lunch and $25 dinner. Bon appétit, San Antonio!
How to connect: Go to Facebook: facebook.com/CulinariaSanAntonio.Twitter: @culinariasa and Instagram: @culinariasa.

BY LESLIE FOLEY