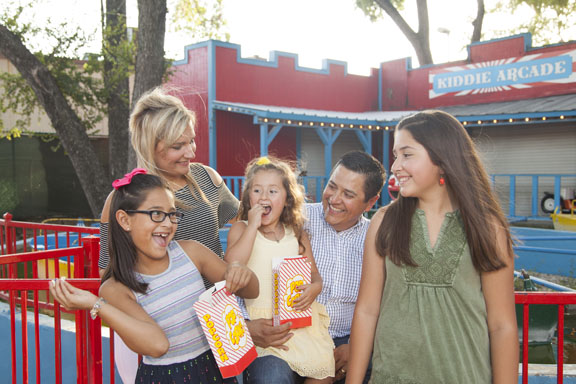 Finding it all in '09
For many residents within greater San Antonio, finding the right neighborhood to settle in and put down roots can be a serendipitous event. And while ancestral history or proximity to work may often influence a decision, for the majority, where one ends up living — for good or bad — truly can be a hit-or-miss proposition. Not so for the proactive Rocha family. Lisa, Andy and their three beautiful daughters all desired a specific quality of home-based life within their native Alamo City, and armed with a great deal of forethought supported by extensive research, were determined to find the perfect place.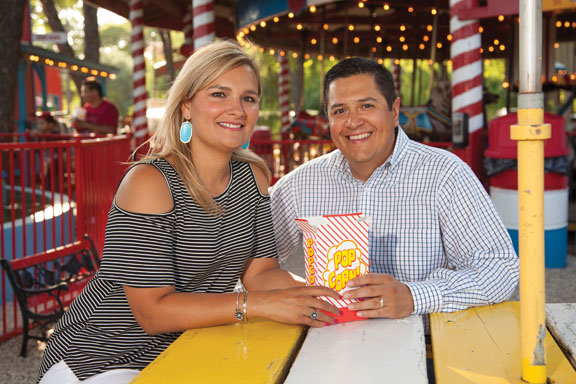 After months of weighing the pros and cons of various areas – inside Loop 410, outside of 1604, north, south, east or west, old or new – this focused quintet ultimately identified their dream community, and since September of 2015 have happily made it their home. Can you guess which ZIP code won out? As a beaming Lisa and Andy attest, "We found everything we wanted in '09!" And judging from the welcoming success of their assimilation with and into life in the Heights, it's rightly been a win-win for the Rochas and their chosen neighborhood.

Hailing originally from the historic Southside, both Lisa and Andy treasured their childhood homes, where their parents still reside today. Family was paramount within each household that, coincidentally, shared a common back fence. As Lisa offers, "Andy and I have known each other since elementary school. And even though I had a crush on him while in fourth grade, it wasn't until high school that we finally got together as a couple." After they married in 2003, the newlyweds moved into their first house adjacent to their childhood homes, and since family was important, having everyone so close was fantastic.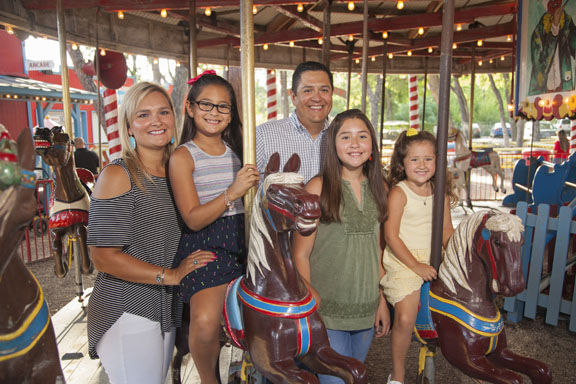 Eventually, their family grew with the addition of children further filling their already active lives with more joy. Professionally, Andy worked for the South San Antonio Independent School District as a teacher, then later as its director of maintenance and operations. Today, he is employed by the Universal City ISD as its assistant director of maintenance and facilities, a position he loves. He also sells real estate on the side. Lisa has been with USAA for 15 years, the last three as a lead change management advisor, and thoroughly enjoys her work as well. Life was good in the "old neighborhood," but after the arrival of their third daughter, coupled with Andy's new position with the Universal City ISD, their thinking shifted to a possible move that included bigger accommodations and perhaps a new, more convenient part of town.

So why 78209? As Andy explains, "Lisa and I have loved the Alamo Heights area since we were in college. This was where we came on dates, shopped, ate at restaurants and just soaked up the inherent friendliness and natural beauty of the community." And over the subsequent years, the '09 attraction, reinforced by frequent visits, never abated. Lisa admits, "Leaving our first house with our parents being next door was tough, but with the changes we were experiencing professionally, and assessing our daughters' educational needs (the AH School District's impressive ratings were very important to Lisa and Andy), a move at this time just seemed right." In retrospect, the entire Rocha family agrees that moving "a few miles north and getting so much in return" really was a "no brainer" – even if the grandparents are a little farther away.
Shazam is one of the world's most popular apps, used by hundreds of millions of people each month to instantly identify music that's playing and see what others. Download Shazam App Download file v7.10.3-170608 (com.shazam.android.apk). Name that song in seconds, discover lyrics & videos, new music just for you delivered

Today, less than a year after their relocation, the Rocha clan finds life in the ZIP "an incredibly wonderful adventure." They are currently remodeling their Terrell Heights home. Their two oldest daughters — Layla, 12, and Ava, 10 — are happily enrolled within Alamo Heights schools and involved in a variety of extracurricular activities. Four-year-old Arabella will start at Howard Early Childhood Center soon. And as a family, they are still excitedly exploring and discovering their new neighborhood with informative trips to the new DoSeum and the Witte, having picnics at Brackenridge Park, riding the rides at the Kiddie Park, grabbing tasty snacks at Twin Sisters, Burger-Fi or Torchy's Tacos, catching "cool" movies at the Quarry, splashing in the Alamo Heights pool, gourmet grocery shopping at Central Market and finding other diversions, entertainments and essentials that all combine to make the area special and unique.

So while many old-timers may take life in AH for granted, it's refreshing to meet a family like the Rochas – appreciative, generous, inquisitive and contributive – who realize just how great living in the heart of Heights truly is. With their infectious enthusiasm and pride of place, this fabulous family represents a shining reminder of all we have around us that is exceptional and distinctive. It's neat to think that they really are "finding it all in '09." We should learn from their example!
BY ERNIE ALTGELT
PHOTOGRAPHY BY ELIZABETH WARBURTON