Time flies when you are having fun! Even though the days are longer, it is especially true of the summer months.
Alamo Heights ISD students found much of their summer fun right back in their classrooms. Over the course of a long weekend, the rooms changed from classrooms to summer campsites, thanks to the Summer at Heights program. This enrichment program is designed for students 5 years and older with courses provided by some of San Antonio's leading artists, educators and professionals.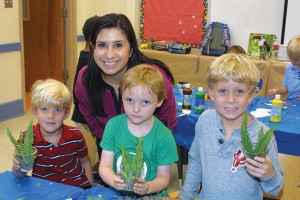 Courses, offered from June 10 to 28, included a variety of fun and innovative selections.
An Animal Planet Extravaganza camp appealed to youngsters in kindergarten and first grade who wanted to spend a week learning about amphibians, birds, fish, mammals and reptiles. A bit farther down the hall, second graders discovered the four layers of the rain forest and the creatures hidden inside, creating terrariums to take home as a reminder of their camp experience.
The girls gravitated to camps like Tea Party Time, Duct-Tape Divas and American Girls Go to School. Young ladies in kindergarten through second grade enhanced their tea party etiquette by designing invitations, crafting dainty finger foods and dressing in their fanciest party dresses to practice their party-planning skills.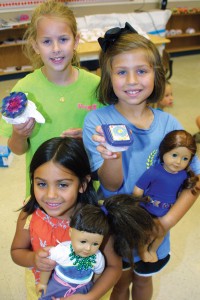 Duct-Tape Divas took a few rolls of colorful patterned tape and lots of creativity to design wearable creations like bows, headbands, bracelets and necklaces. Students also learned how to make purses, tote bags, wallets, backpack tags, pillows, Kleenex box covers and dry-erase boards. The week concluded with a Duct Tape Divas fashion show.
Young entrepreneurs enrolled in the American Girls Go to School camp also created furniture, food and fashions for their American Girl dolls.
Sports enthusiasts enjoyed a variety of options, including twirling, tennis, soccer, basketball, volleyball, archery, bicycling and even a Hunger Games training camp.
Students enjoyed the opportunity to experience new adventures, expand existing horizons, arouse curiosity, exchange ideas and products and stimulate creativity, all while laughing and having fun in the process.