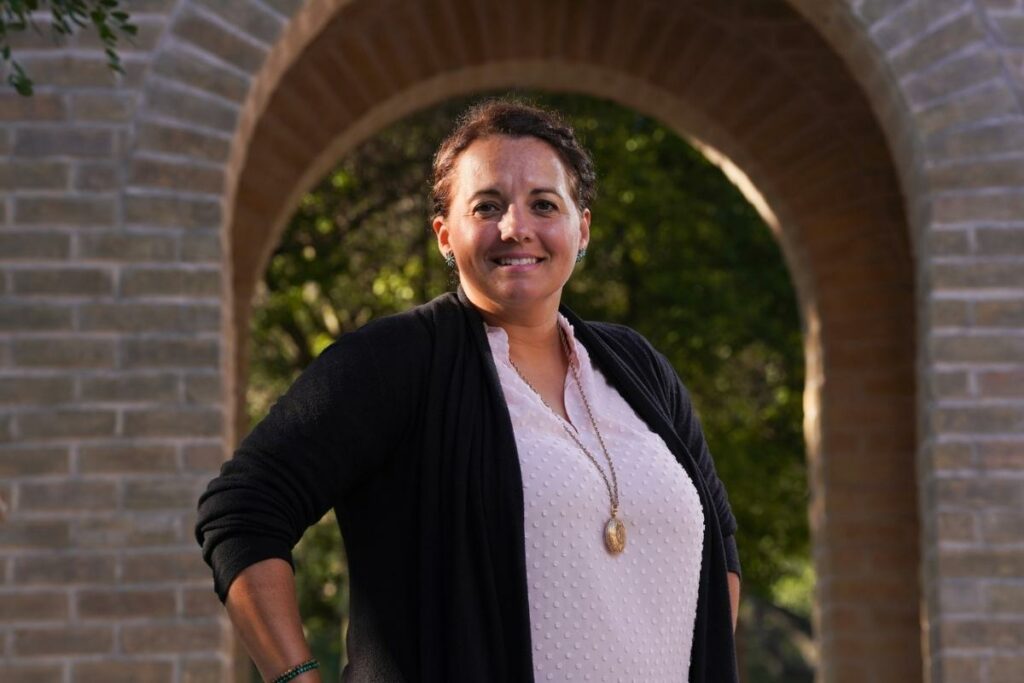 Alamo Heights School Foundation
Saint Mary's Hall Coach Awarded with Cecile Reynaud Coaching Mastery Award
Valerie Lohr, Coordinator of Student Well-Being, Women's Lacrosse Coach, and Field Hockey Program Director, attended the 5th class of the NCAA Women's Coaching Academy this summer and was one of only 16 to graduate from the Master-Learning NCAA Academy 2.0.
At the Academy, coaches from all over the nation learned about every aspect of coaching, including engagement, branding, public speaking, student-athlete mental health, and more. At the conference, she was selected by her peers to receive the Cecile Reynaud Coaching Mastery Award, which is awarded to the individual who embodies the characteristics of Coach Reynaud: leadership, commitment to the personal development and advancement of others and a deep care and respect of the game.
Congratulations, Coach Lohr!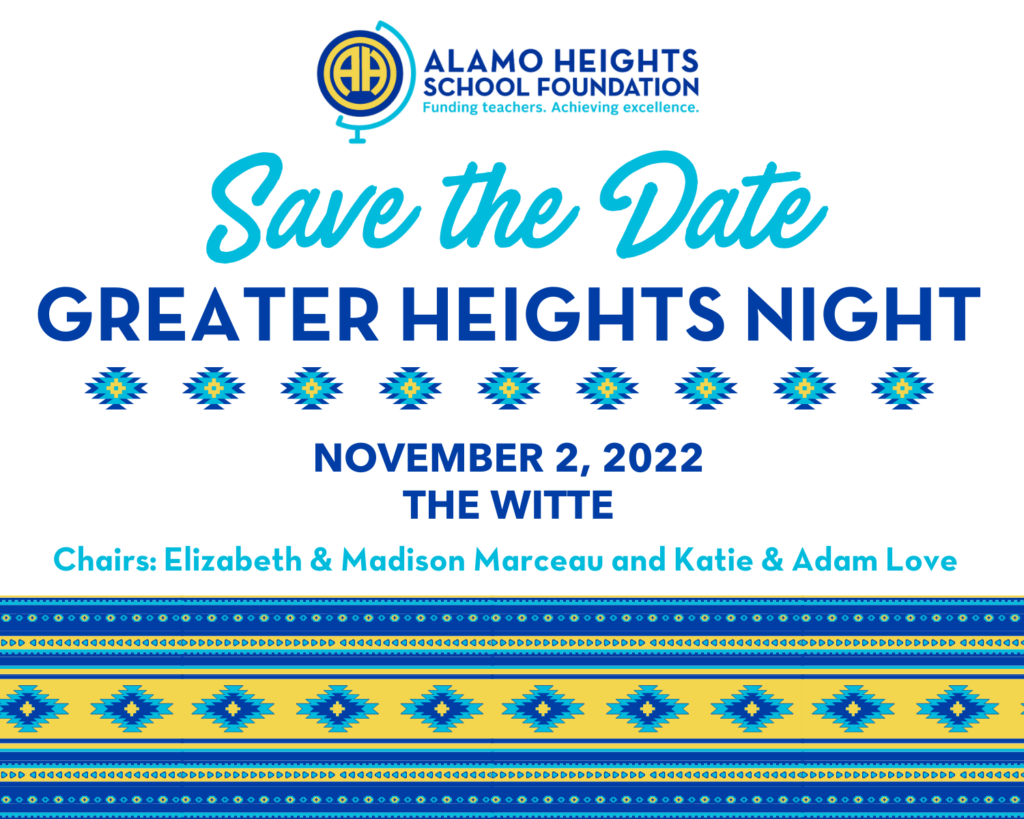 Join the Alamo Heights School Foundation for a night where our community comes together to support children, back teachers, and fund schools! Greater Heights Night will take place on Wednesday, November 2, 2022, at the Witte Museum. The reception will begin at 6 p.m. followed by a dinner program and live auction, this 700-person event sells out each year!
Our Greater Heights Night Chairs, Elizabeth & Madison Marceau and Katie & Adam Love, and the committee have worked tirelessly to back teachers of the Alamo Heights Independent School District with an AH-mazing night planned! Are you interested in becoming an underwriter, table sponsor, or family sponsor? Contact the Alamo Heights School Foundation at ahfoundation@ahisd.net or (210)832-5957.
The Alamo Heights School Foundation's mission is to enhance academic excellence for every student with a focus on funding teachers and staff. Last year, the Foundation provided $1.2 MILLION to AHISD with the help of our community, local businesses, parents, and alumni. The Tradition of Excellence would not be possible without YOUR support! There are many ways you can get involved with the Alamo Heights School Foundation to support our children, back our teachers, and fund our schools. Visit https://www.ahschoolfoundation.org for more information.