In The Loop
By Ron Aaron Eisenberg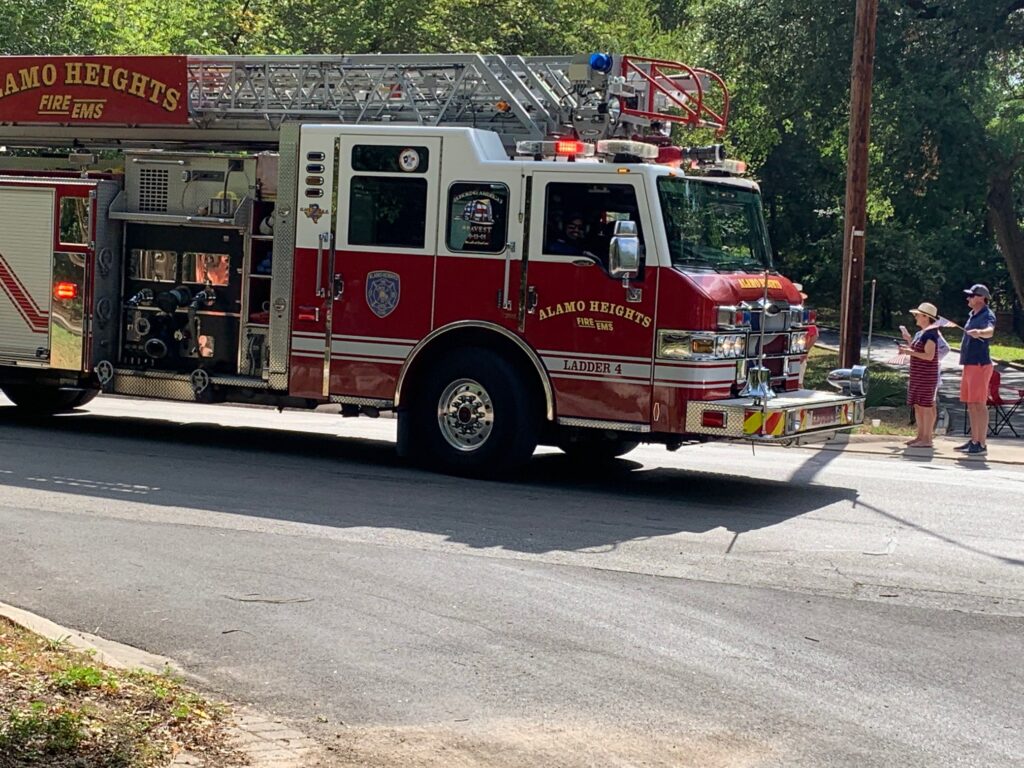 Hundreds of '09ers Celebrate the 4th

Hundreds of area residents of every age walked in two local community parades on July 4th, while hundreds more packed sidewalks and lawns along the parade routes.

The Oak Park Neighborhood Association's annual parade attracted large numbers of families to the gathering at the Northwood Presbyterian Church on Pike Road. OPNNA Board President Gina Eisenberg (my wife) welcomed residents to the parade. Eisenberg introduced elected officials: Bexar County District Attorney Joe Gonzales, San Antonio District 10 Councilman Clayton Perry, Precinct 3 Constable Mark Vojvodich, State Representative District 121 Steve Allison, and Precinct 3 County Commissioner Marialyn Barnard. As in past years, Precinct 3 Deputies provided security and traffic control throughout the morning and along the parade route.

Dr. Bart Wilson and his wife Nicole of Mission Orthodontics were presenting parade sponsors. Families enjoyed free hot dogs, tacos, KONA Ice, and ice cold water provided by Oak Park H-E-B. Councilman Perry gave the official step-off countdown, and Alamo Pipes and Drums played as parade walkers marched down Pike Road.

Along the parade route, a Constable patrol car led the way, followed by Boy Scouts carrying the official parade banner. Andy Beckey, 77, a retired Army colonel, played the trombone alongside his wife, Twila, 75, to celebrate neighborhood residents participating in Saturday morning's parade. His musical serenade was a welcome treat for all who walked in the parade.
In addition, a number of residents bordering the parade route put out bowls of water for the many dogs walking with their humans.

Former OPNNA president Jonathon Delmer served as the "Official" parade photographer. If you'd like to get involved with the 2023 parade email: opnna09@gmail.com.

The Alamo Heights 52nd Annual July 4th Parade stepped off at Estes & Patterson. The parade route ended at Cathedral Park. Festivities included singing, reading the Americans' Creed, lemonade and cookies! Many parade walkers and watchers sported their best red, white and blue. Alamo Heights City Manager Buddy Kuhn estimated some 500-people marched in this year's parade, and hundreds more watched as the parade passed their homes along the route.

Broadway Daily Bread was a co-sponsor for the event. The parade served as a kick-off celebration for the City's 2022 centennial celebration. Parade attendees were given free centennial T-shirts.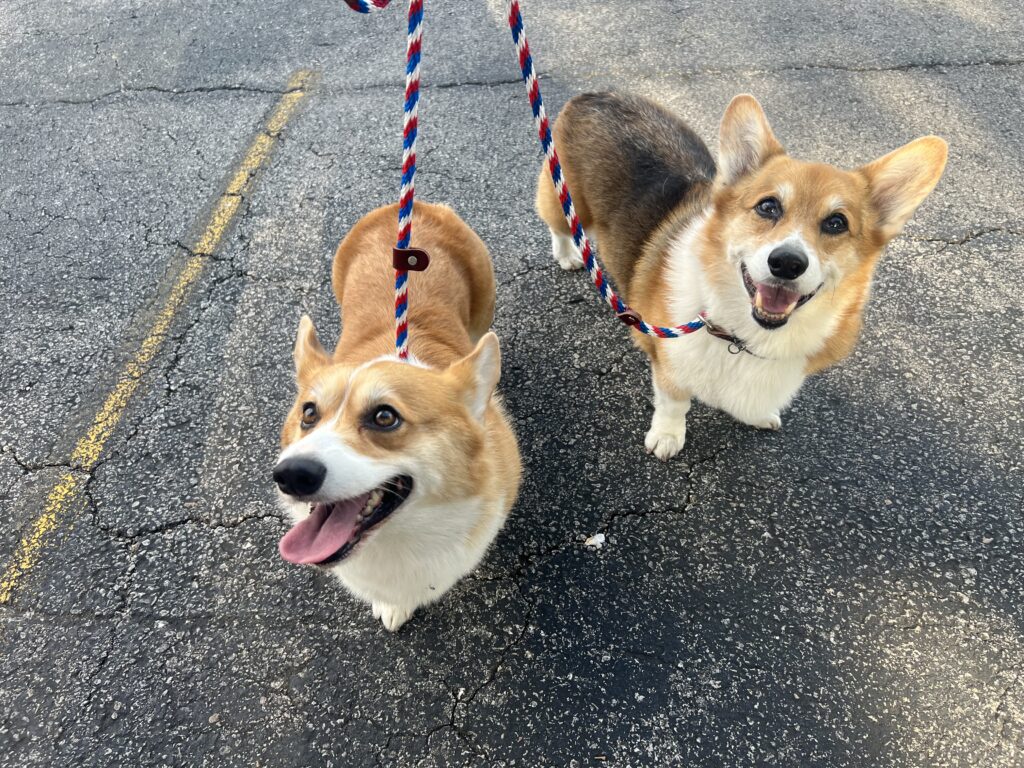 Celebrity Champion Dog Joined the OPNNA Parade

Oak Park Northwood resident Jennifer Delmer brought her award-winning Champion dog, Ruby, to the Oak Park Northwood Neighborhood Association July 4th parade. Ruby was the number four Pembroke Welsh Corgi in the nation for 2021. She is a Best in Show winner and has 99 breed wins. Her registered name is GCHG Overo Summer Love BCAT.

The River City Cluster of Dog Shows at the Freeman Coliseum Expo Center in July was her last show before retiring from the ring. She has competed in 23 states.

According to the American Kennel Club, "The Pembroke Welsh Corgi is known as one of the most agreeable of small house dogs and is a loyal, loving pet for families. They also are known for their intelligence and enthusiasm for working. Many Pembrokes compete in dog sports, such as agility, herding, conformation, obedience, and more. It is one of two breeds known as a Welsh Corgi."

Ruby's housemate, Reader, was at the parade as well. He is 14 years old. Ruby is 4. Now that Ruby is retiring from the show ring, Jennifer tells me she will move into agility competitions along with her cousin, Rosie, another one of Delmer's Corgis. Plus, stay tuned for news on when and if Ruby becomes a mom!!!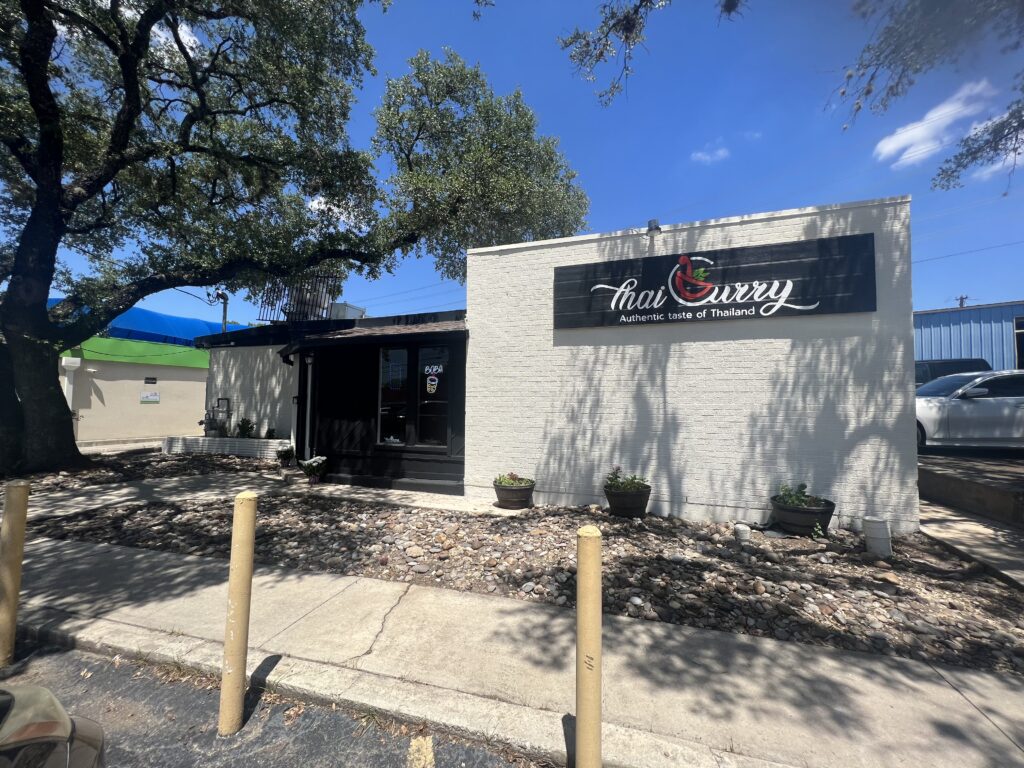 Thai Curry, New Restaurant, Opens at 8210 Broadway

If buildings could talk, 8210 Broadway St. could share stories about its many iterations. The building sits between Boss Automotive and the 24-Hour Touchfree Car Wash, across the road from The Hangar and a new tattoo parlor.

Not too many years ago, the 1,300-square feet structure housed Skin, The Day Spay, where my wife and I enjoyed occasional pedicures and therapeutic massages. After the spa closed, a restaurant called Tiger Wings took over the location. Now, a new restaurant, Thai Curry, has moved into the space.

The restaurant is owned and operated by Andrew Chaimoon, his wife, and his parents. He told me they previously operated Lemongrass Thai Restaurant on US Hwy 281 N. Thai Curry offers an intimate dining room, seating no more than 25-people. The menu includes many Thai favorites. Carryout is also available. Chaimoon told me, "We want to create a true family atmosphere where friends and neighbors will enjoy dining with us. Many of our customers from Lemongrass Thai Restaurant have already discovered Thai Curry." Chaimoon said he and his wife love the new location. It sits across the street from several bars, which attracts many potential customers to the neighborhood.

Thai Curry is open Monday through Friday from 11 a.m. to 9 p.m. and Saturday from noon to 9 p.m. The restaurant is closed on Sundays. For more information or to place orders, call (210) 888-1155 or visit the website at www.thaicurrysa.com.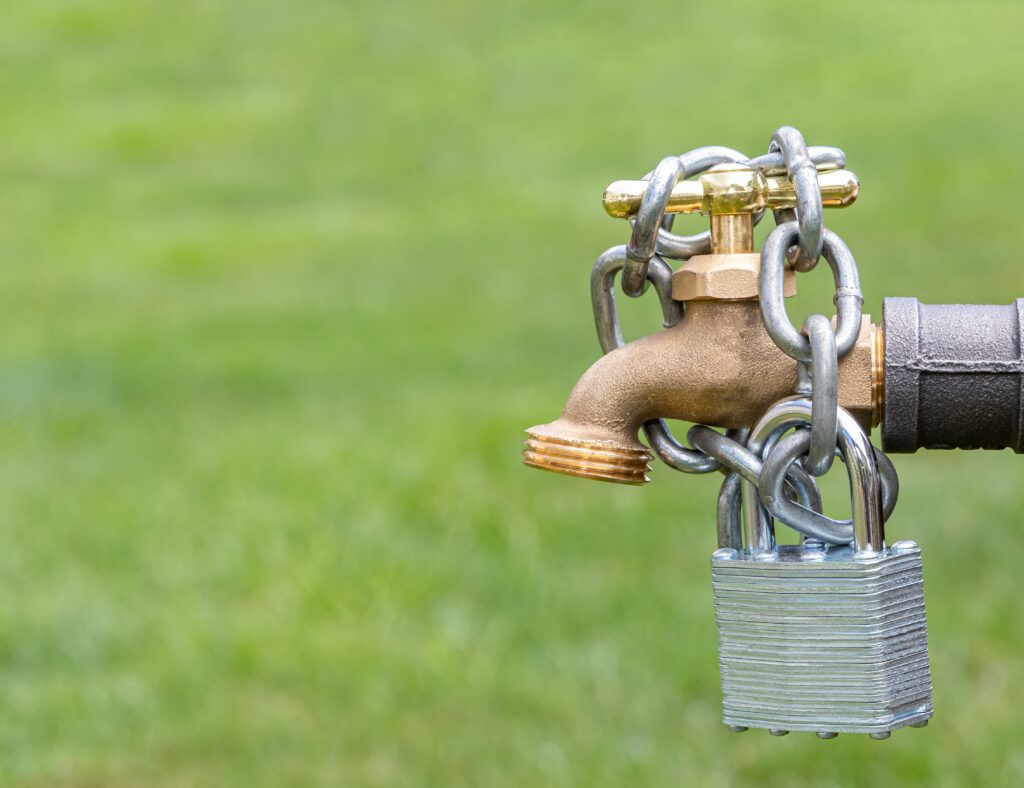 Stage 3 Water Restrictions Ordered in Alamo Heights

With water in short supply and little or no rain since January 1, the City of Alamo Heights is now in Stage 3 Water Restrictions.

Landscape watering (using automatic or manual irrigation systems) is permitted only once every other week between the hours of 7:00 a.m. and 11:00 a.m. and 7:00 p.m. to 11:00 p.m. The last number of your address determines what day you are able to water.

According to the Alamo Heights city announcement on Stage 3 restrictions, people may use drip irrigation, soaker hose, or bucket (5-gallon or less container) during any day of the week but only between the hours of 7:00 a.m. to 11:00 a.m. and 7:00 p.m. to 11:00 p.m. A hand-held hose may be used any day of the week at any time. All of these restrictions are still in place:

• Wasting water is prohibited at all times. Do not allow water to run off into the street, drain, or ditch. Repair all leaks.
• Do not use water to wash an impervious outdoor ground covering, such as a parking lot, driveway, street, or sidewalk, unless for health or safety reasons.
• Restaurants and other eating establishments are prohibited from serving water to customers except upon request of the customer.
• At least 25% of all non-public swimming pools' surface area must be covered with evaporation screens when not being utilized. Inflatable pool toys or floating devices may be used.
• Washing of vehicles or other equipment at a residence is only allowed during their designated watering day. Water is not allowed to run into the street.
• Charity car washes are prohibited except at commercial car wash that recycles at least 75% of the water it uses, or that is certified as a conservation car wash.
• Ornamental outdoor fountains are not to be utilized unless the water is recycled, and the only additional water used is to compensate for loss due to evaporation.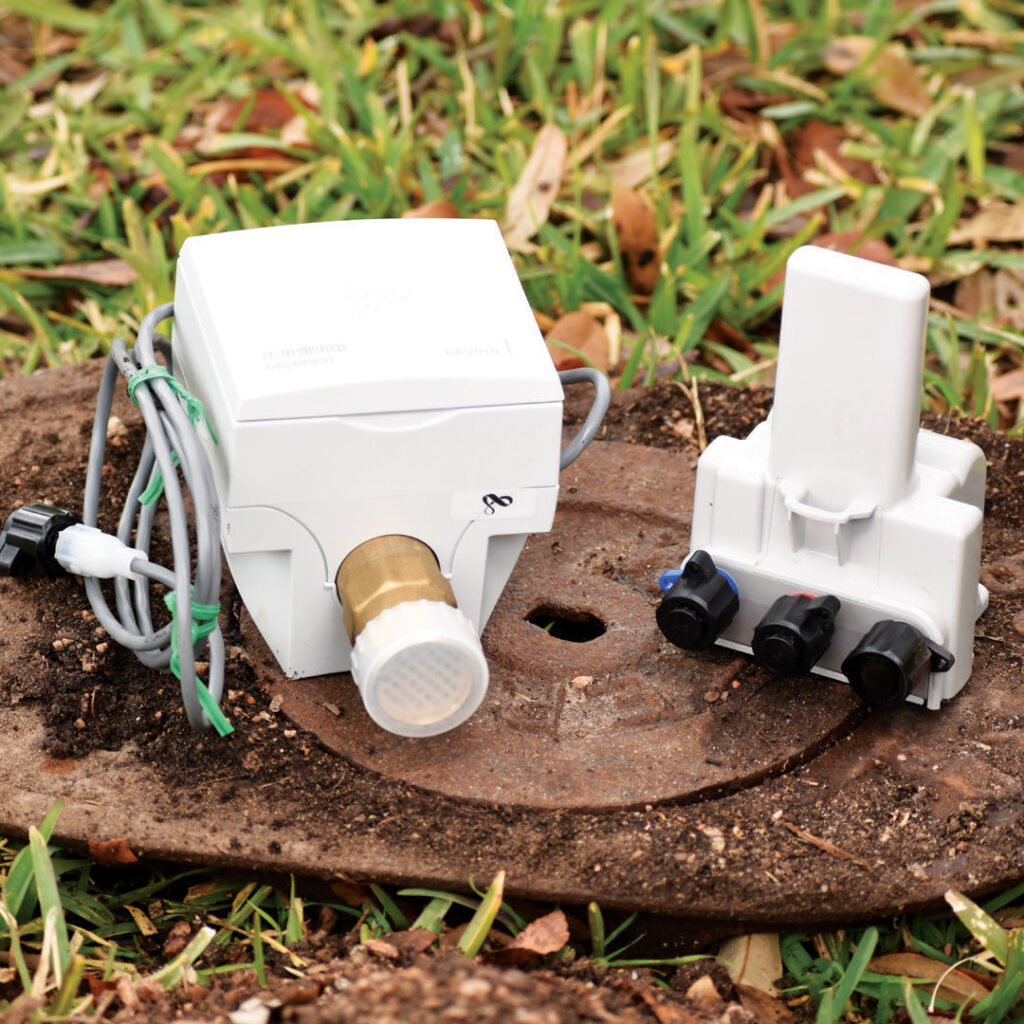 New Battery Power Water Meter Installations in '09 To Begin Fall of 2022

SAWS water meters are about to go hi-tech, providing an interactive link between residential and commercial meters and the SAWS "mother ship."

The new meter installations, part of the SAWS CONNECT H20 initiative, are projected to begin in 78209 this Fall. On its website, SAWS describes the program as: "The union of a technology and a philosophy to empower every San Antonian to help manage our community's water in a way that's sustainable, simple, and secure." The utility goes on the explain, "In 2021, SAWS piloted the ConnectH2O technology at more than 2,500 homes and businesses across the city. During the pilot, customers were given access to their water use information via the SAWS My Account website. SAWS also conducted many tests to ensure meter readings were accurate and transmitted securely and successfully to SAWS.

"ConnectH2O uses specially equipped water meters to collect hourly meter readings from each home or business and transmit them back to SAWS via a secure wireless network. That information can then be used to generate bills, trigger text or email alerts for leaks or high water use, and be made available to customers via a secure, mobile-friendly website. The SAWS Board of Trustees approved the citywide deployment of ConnectH2O in December 2021. New ConnectH2O meters are included as part of SAWS service and require no extra fee or deposit."

Homeowners will be notified by SAWS when the new meter installations are to begin. A SAWS spokeswoman told me the meters are powered by batteries that are expected to last for some twenty years.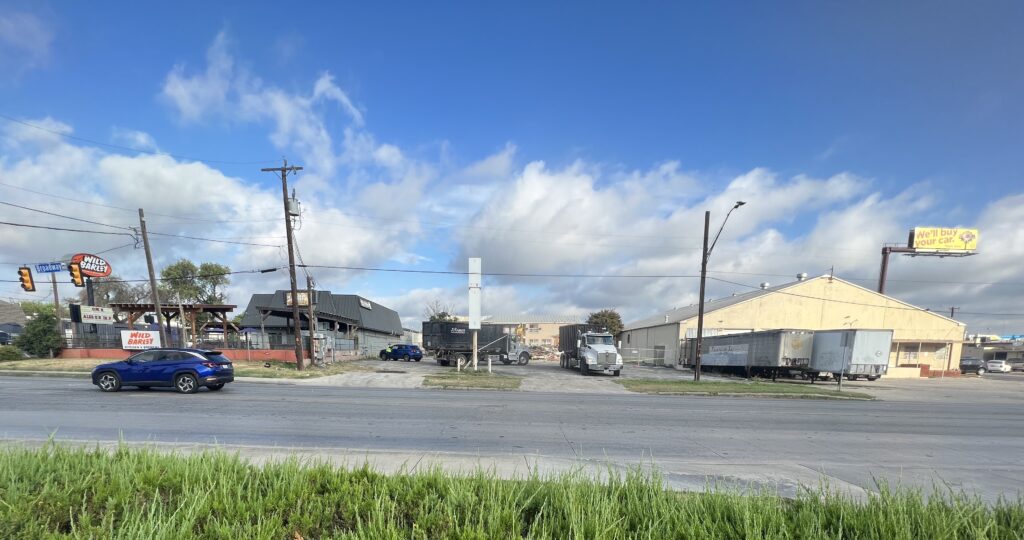 Wrecking Crew Levels Building on Broadway St.

When Viva Books at Mini Mansions, 8407 Broadway St., closed in 2016, property owner Jimmy Hasslocher of Frontier Enterprises told me he had no plans for the site. Indeed, the 7,894-sq.ft. building has been vacant since it was shuttered. Now, following a fire that destroyed the back half of the structure on June 24, it is coming down.

The fire threatened the newly opened Wild Barley Kitchen, which sits next to 8407 Broadway. Fortunately, San Antonio firefighters were able to contain the blaze to Viva Books. The bookstore specialized in theology, spirituality, and similar works, and its coffee shop was a gathering place for area residents who frequented the store.

Bexar County Appraisal District valued the property at $709,590. It was built in 1983.
Alamo Heights Little League
Congratulations to the Alamo Heights Little League 8-10 Year Old Baseball All Star team on their very successful post-season run. Undefeated through both the District Tournament at McAllister Park and Sectional Tournament in Jourdanton, the boys advanced to the Texas West State Tournament in Abilene in July. This was the first time a baseball team from the 'little league division' advanced to the State Tournament. A tremendous effort was put forth by the coaching staff and the families in support of the young men, celebrated by a drive-through parade held at the Alamo Heights Little League fields on the evening of July 13th prior to the team heading to Abilene. The boys capped their summer with a Quarter-Final finish in the tournament.
"Little League is full of unique experiences that create lasting memories and lifelong friendships. This is an amazing accomplishment for these boys and their coaches. This group of players and their families embraced their summer of baseball that started in late May. Taking full advantage of the opportunity and providing our community with exciting evenings of games, a parade, and a spectacular run to the State Tournament. The impacts of their efforts are already being seen in increased interest in our fall ball and players already talking about the 2023 season," said Todd Allison, President of Alamo Heights Little League.
Alamo Heights Little League, founded in 1949, serves over 1000 kids in our Spring Little League season between our TBall, Softball, Baseball and Challenger Leagues. Our Fall Ball program, held mid-September through November, has several hundred participants with the purpose of helping develop skills and further knowledge of the game.
For more information on our programs, to register for the upcoming season or sponsorship opportunities, please visit www.AHLL.org.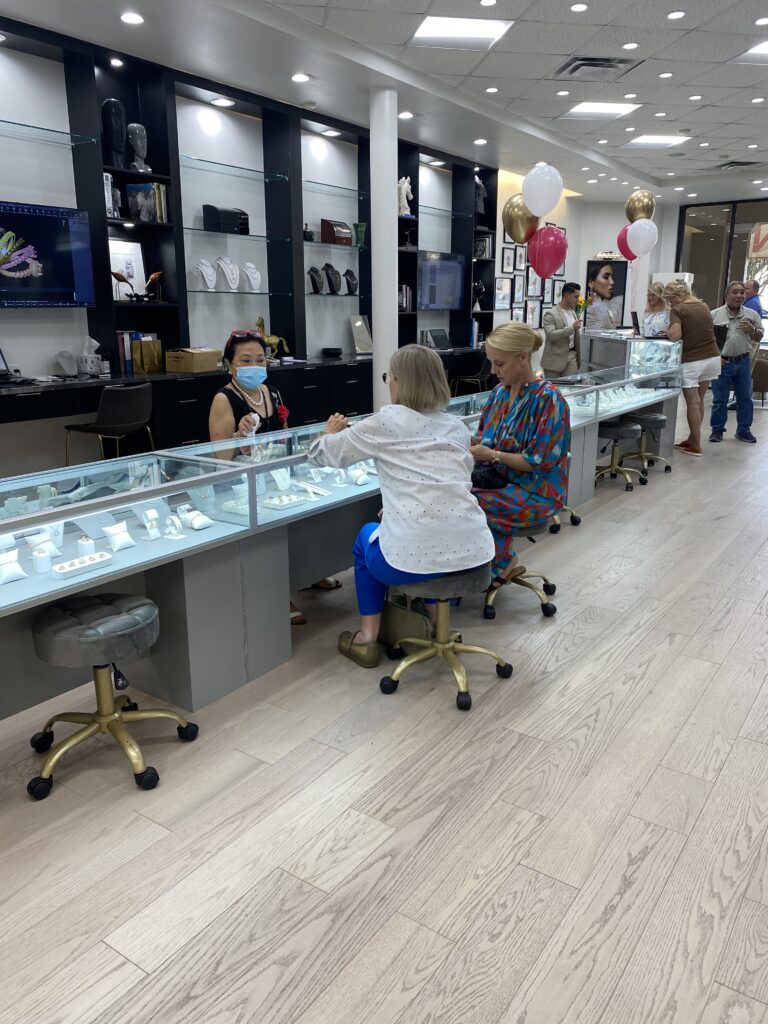 National Tequila Day 2022 at Moses Jewelers!
Moses Jewelers invited guests to celebrate National Tequila Day at their in-store special happy hour & custom jewelry event! Guests enjoyed sipping on famous handmade delicious "Chispa" margaritas from Soluna as they browsed the store's new jewelry collection and custom pieces. Moses Jewelers offered in-store specials, promotions, and deals for its guests in attendance. Not only did new prospects and loyal clients receive 10% off custom orders, but prizes and giveaways enticed their guests as well. Their expert jewelers educated guests about their variety of services, including appraisals, repairs, custom designs, and more. The staff did their best to help clients find products they wanted along with answering any questions clients might have.