CommonWealth Coffeehouse & Bakery
Serving a Wealth of Flavors to the '09 community
by Meredith Kay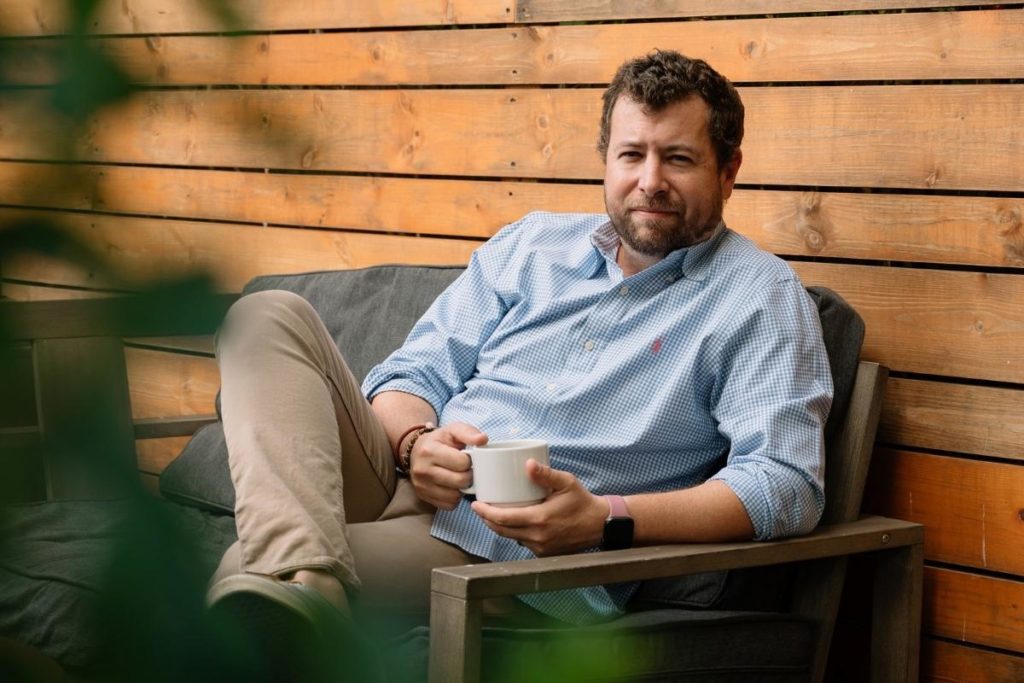 Just like the way the forest smells after it rains, freshly brewed coffee is up there on the list of life's most delicious aromas, and one local coffeehouse is serving up cup after cup of this necessary elixir with uncommon quality.
CommonWealth Coffeehouse & Bakery opened in 2015 with a vision of serving the community in a warm and welcoming space with only the highest quality coffee and the freshest and most authentic, French-inspired bakery cuisine. The coffeehouse resides in a completely renovated, historic home at 118 Davis Court, just off Broadway, behind The Wash Tub, and features a charming, organic garden complete with resident chickens who supply fresh eggs daily for the delicious breakfast and brunch items on the menu.
The owners of CommonWealth Coffeehouse & Bakery have worked very hard to create a place where guests can relax, work, and enjoy the best coffee in the most comfortable communal space around. The Alamo Heights location is the flagship coffeehouse location, but there are also three other CommonWealth locations around San Antonio, with plans to expand into three other locations over the next year.
At the helm in the kitchen serving all of the locations is the Executive Chef and Head Baker, Vince Lacoste.
The original owners had wanted to bring French artisanal pastries and breads to CommonWealth. They searched worldwide before finding their Executive Chef from a small village in the Basque region of Southwestern France, nestled between the border of Spain and Bordeaux. He is a third-generation baker, and one bite of his buttery, flaky croissants and decadent pastries will render you a customer for life.
CommonWealth Coffeehouse is proud to serve Cuvée Coffee, which is roasted in Spicewood, Texas, and they hold steady to their mission to promote local trade by engaging with other local small businesses, artisans, and non-profit organizations to support the communities that they serve. The staff at CommonWealth is treated like family, and that attitude translates to outstanding customer service.
They make sure to have the right people working to serve their community which means so much.
During the pandemic, CommonWealth didn't lay off a single employee. Instead, they found creative ways to continue to serve the community, like working with St. Vincent de Paul and Haven for Hope to feed the homeless when other resources and partners were stretched thin. They wanted staff to remain steady and provided with a consistent income so that when things started to pick up, they would be ready to serve customers again and grow as things opened up.
CommonWealth Coffeehouse & Bakery is open seven days a week and serves a mouth-watering menu with breakfast all day, as well as house-made soups, salads, and sandwiches served on freshly baked French bread. Weekends greet a loyal crowd of brunch enthusiasts with a more extensive menu featuring crêpes, omelettes, and even a French version of the Classic Mollete served open-faced with refried beans, fontina cheese, and pico de gallo on toasted Viennois bread. Brunch is very popular, so plan to arrive early and grab a table in the garden.
CommonWealth Coffeehouse & Bakery
118 Davis Ct. (just off Broadway behind The Wash Tub)
(210) 560-2955
www.commonwealthcoffeehouse.com
Hours:
Monday – Friday 7:00 a.m. to 6:00 p.m.
Saturday & Sunday 8:00 a.m. to 4:00 p.m.