New Principal Named at Alamo Heights Junior School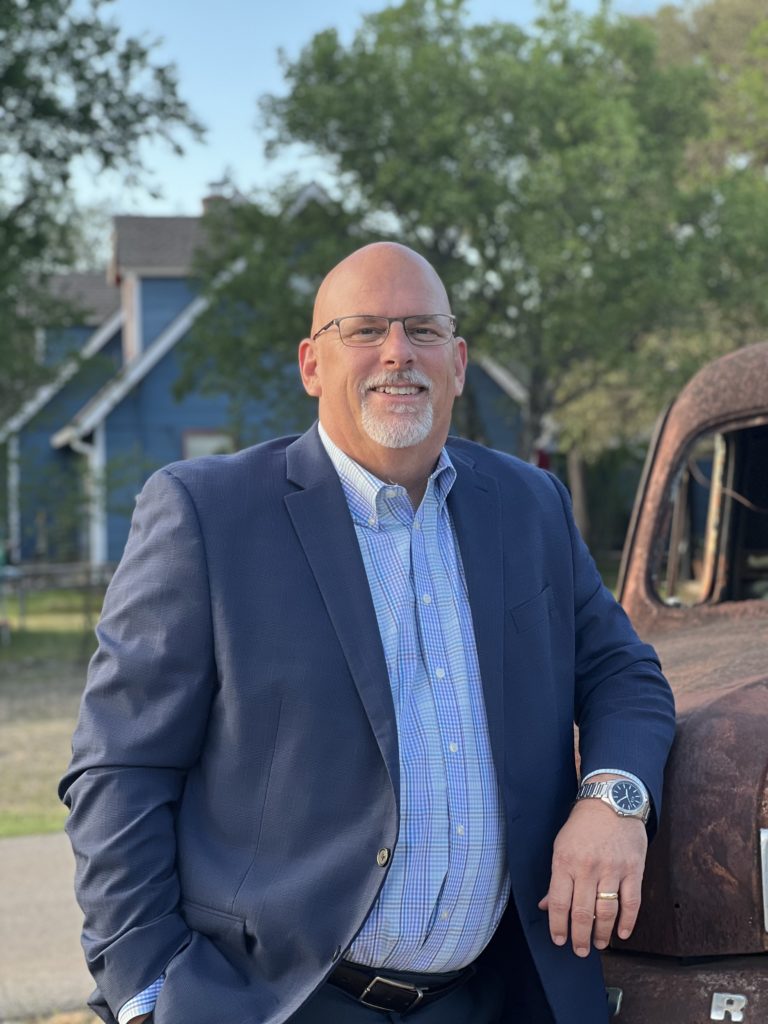 Dr. Stuart Guthrie has been appointed principal of Alamo Heights Junior School. 
Guthrie most recently served as the principal of Barbara Bush Middle School in North East ISD. During his 19-year career in NEISD, Guthrie also served as an assistant principal at the middle and high school levels, a special education teacher, and a behavioral specialist. He was inspired to enter the education field by his brother who has special needs.
"I'm thrilled to welcome Dr. Guthrie to AHISD," Dr. Dana Bashara, superintendent of schools, said. "He is an experienced educator and instructional leader who believes in inspiring student ownership of their learning. I know he will help us build on the academic achievements at AHJS and bring together our community of students, teachers, and parents."
Guthrie earned his doctorate in Education from Lamar University in 2022, a master's degree in education from the University of Texas at San Antonio in 2002, and a bachelor's degree in psychology from UTSA in 1990.
"I love what I do, and that's working with kids," Dr. Guthrie said. "I really want to see our kids grow into 21st-century learners. You'll hear me say this a lot, 'own your own learning.' Education isn't passive. Kids have to be actively involved. I love to see them build and create as they demonstrate learning and mastery."
Although he is new to AHISD, Guthrie's family has roots in the community. His grandmother graduated from AHHS in 1956, and his grandfather built Alamo Heights Baptist Church.
"It excites me to rejoin a community that's been part of my life since I was a kid going to the Alamo Heights pool. It's a very special place. Not only do I have some history, but now I also have a future here as AHJS principal," Dr. Guthrie said.
Out of the office, Guthrie enjoys being outdoors, cooking, playing guitar with his daughter, and spending time with his three dogs.
He will join Alamo Heights ISD later this summer. 
Saint Mary's Hall Faculty and Staff Members Heading to UPenn
The class of 2022 aren't the only Barons heading to college in the fall! Saint Mary's Hall is proud to announce that both Assistant Head of School for Advancement, Jim Bob Womack, and Upper School History Department Chair and Social Studies teacher, Adrian Viccellio, have been admitted to the University of Pennsylvania's Graduate School of Education (Penn GSE) School Leadership M.S.Ed. – Independent School Track program. Both will travel monthly to complete their work in this celebrated program and will bring additional expertise and knowledge back to the Hall. Congratulations, Mr. Womack and Mr. Viccellio!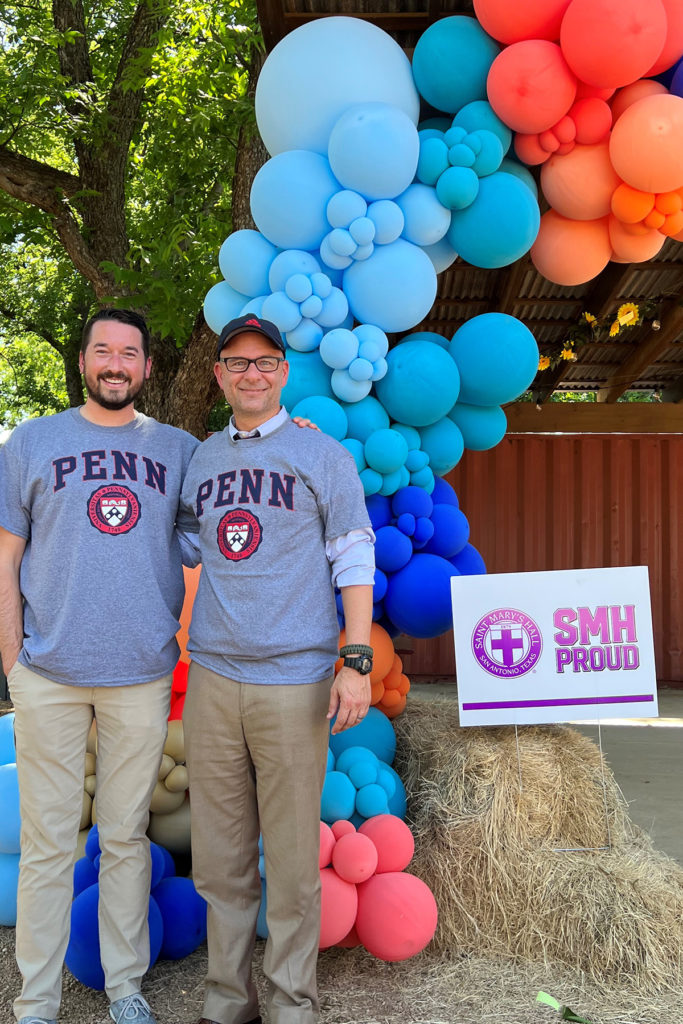 July Events at the Tobin Library!
Blake the Magician
Tuesday, July 5
4:00 – 5:00 p.m.
Blake the Magician will have both kids and adults completely baffled with tricks with scarves, coins, magic boxes, cards, and Harry Potter's glasses! Best for ages 5-12.
Adventurers Book Club: Once Upon a Camel
Saturday, July 9
3:00 – 4:00 p.m.
This is a virtual event.
Join us to discuss this Bluebonnet Award nominated book, Once Upon a Camel. In 1910, Zada the camel treks across the West Texas desert with two baby kestrels to save them from a huge sandstorm. To keep them calm, she regales them, Scheherazade-style, with wonderful stories of growing up in her native Turkey. Great for kids 8-12.
***Registration is required***
Dinosaur George: Raptors – the wolves of the Cretaceous
Monday, July 11
2:00 – 2:45 p.m.
This is a virtual event.
Of all the dinosaurs that ever lived, Raptors were the most dangerous.
Some were as small as a house cat, and some were longer than a truck. But they all shared the same deadly weapons.
You will be a Raptor expert when you join Dinosaur George as he explains new discoveries and amazing facts.
***Registration is required***
Kid's Time: Yoga
Thursday, July 21
2:00 – 2:45 p.m.
Let's move! Join us for Kid's Yoga: fun yoga poses, stretches and more. Bring a towel or a mat if you would like. Recommended for ages 5-12.
Art Club Online
Tuesday, July 26
4:00 – 5:00 p.m.
Interested in arts and crafts? Want to share your art? Join us virtually for our "Art Club Online" program. There are no special skills required.
We will be drawing during this program. If you would like to try our activity the following materials are needed: paper and either pencils, colored pencils, crayons, or markers.
You are welcome to join us to watch, chat, or work on other projects. Geared toward children ages 5-12.
***Registration is required***
Tobin Library
4134 Harry Wurzbach
San Antonio, TX 78209
210.207.9040