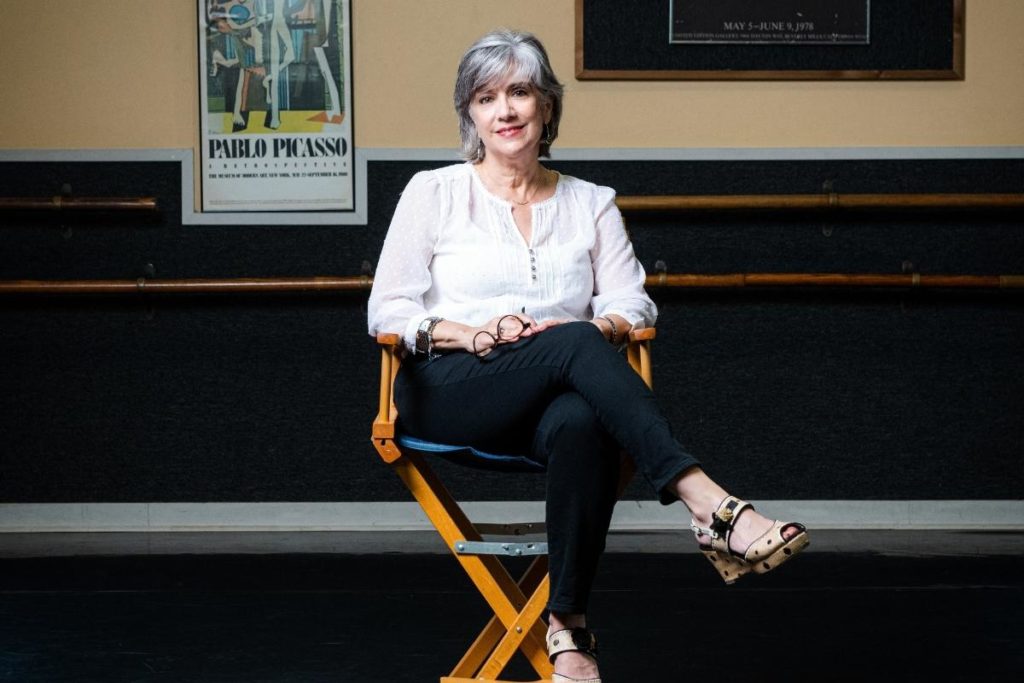 Meet Your Neighbors: Rosemary Tatum
By Alexis James
Photography By Sarah Brooke Lyons
It's true what Martha Graham said, "Dance is the hidden language of the soul."
It's not every day that you meet someone like Rosemary Cavazos Tatum. She left college to pursue her dance career and became a successful Broadway dancer. After Broadway, she built a diverse dance studio from scratch that served the San Antonio community for thirty-two years while raising two amazing kids.
Rosemary grew up in McAllen, Texas, and her love of dance began when she was seven years old. "My uncle introduced me to dance. He was my mentor and encouraged me to focus on and embrace all the different dance disciplines, including Folklorico, Flamenco, Jazz, Musical Theater, and Ballet.
She fell in love with Ballet and decided to pursue becoming a professional ballet dancer. She went to UT Austin for two years and was a part of the ABT, Austin Ballet Theater, but quickly realized that New York was where she needed to be and, at 19 years old, left Texas to pursue her dream.
In New York, her career started with the American Dance Machine company. From there, she went on to land the Broadway show Evita. Her inspiring resume includes a National tour, a Canadian tour, and five international tours. During her time in Evita, she became dance captain and gained the confidence to teach, rehearse, and choreograph dance productions.
In 1990 she decided to bring her experience and knowledge back to Texas and open her own dance studio. She wanted to create a studio that she felt was missing from the community. One that would include and teach students to appreciate the different dance disciplines all in one place, as she had been taught.
She opened San Antonio Dance Academy in August 1990 and, by May 1991, had over 55 students. From there, San Antonio Dance Academy grew like wildflowers and in one year went from 55 students to 175, then to 240 the next, and it continued to grow. She had 16 teachers and 68 classes at the studio's peak, going six days a week.
She's helped thousands of students gain a love and appreciation for dance. "Dance gives people such a sense of who they are. You carry the instruction, the discipline, the poise, and the perseverance that you learn from dance into whatever you do." Says Rosemary.
Rosemary is a proud mother of two, now adults. She says that "I was a better mother because of my job, and a better dance teacher because I was a mom." She began her entrepreneurial journey right as she started her motherhood journey and said she wouldn't have wanted it any other way.
In December of 2021, Rosemary made the difficult yet essential decision to retire and close her dance studio. Dancing will always be a part of Rosemary's life, and she feels great about her next step, retirement.
She's loving all the time she has now to focus on her mental and physical health.
She enjoys volunteering at the San Antonio Food Bank with their Mission San Juan Farm and for the Interfaith welcoming committee. She's also picked up hiking with her girlfriends, cooking, and is a happy plant momma.
Rosemary loves the Alamo Heights community and its proximity to the things she enjoys, like the Witte and the San Antonio Museum of Art.
And if you see her on a bike ride to the McNay, make sure you wave hi!