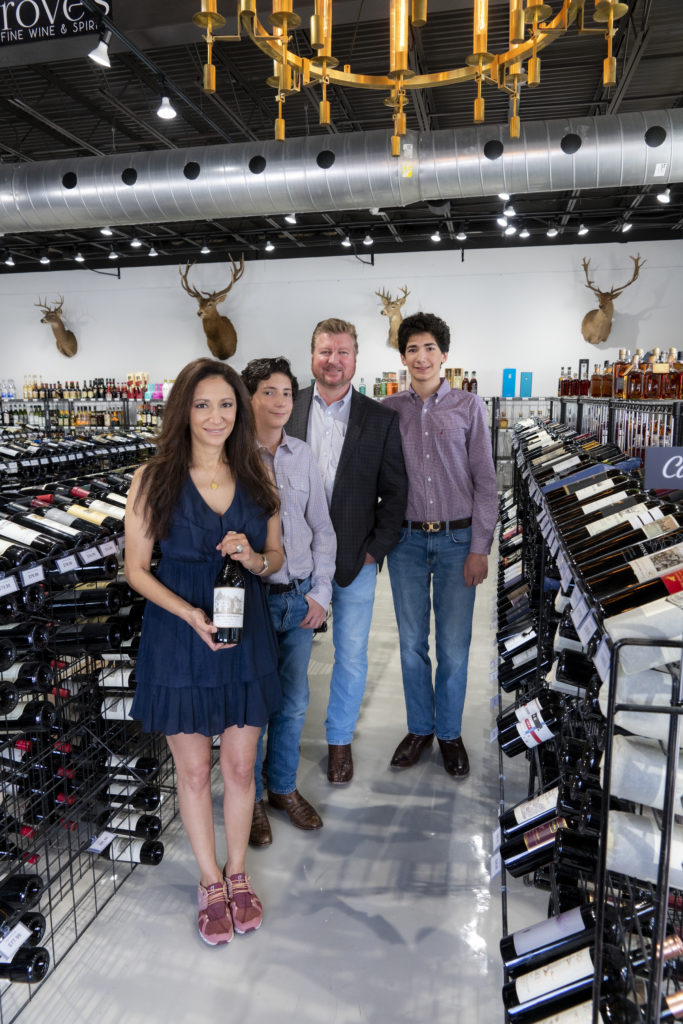 Hargrove's Fine Wine & Spirits
Pouring Glass After Glass of Customer Service
By Meredith Kay
Photography by Al Rendon
Whether you prefer to unwind with a glass of your favorite bourbon after a long day, or you love the challenge of finding the perfect wine to complement a great meal, one family-owned local store stands ready to help you discover great wines and spirits with a focus on delivering outstanding customer service.
Hargrove's Fine Wine & Spirits opened its doors to the Alamo Heights community in May of 2018, and last summer, their footprint expanded after moving to their current location on Broadway. William and Amber Hargrove are proud of their often unique and hard-to-find selections of wine and high-end and affordable liquors. They are always eager to help customers discover something new.
William was born in Decatur, Alabama, but he has called Texas home for nearly 30 years. He built his career in the food service industry but always dreamed of owning his own boutique wine and liquor store. He is charming and laid-back as he talks proudly of his family and how they all work together to serve their customers and the community they love. William states, "We're not just selling wine and spirits at Hargrove's. My name is on the sign, so we strive to serve our customers by providing the best selection of wines and premium brand liquors with great customer service. We love to make recommendations and introduce people to brands and flavors they might not have ever experienced."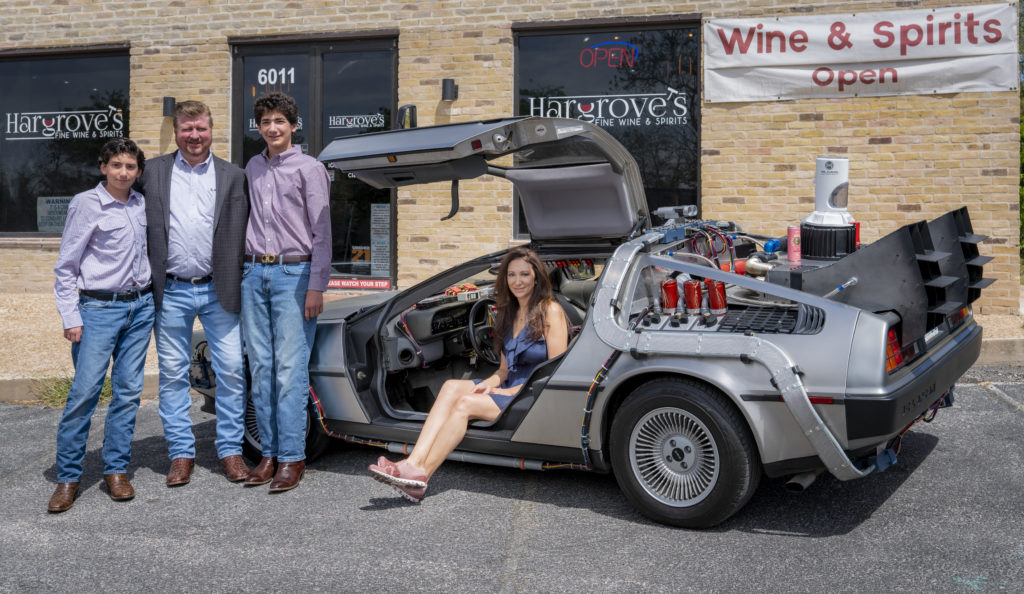 Amber Hargrove is a native of Corpus Christi. She is beautiful and outgoing, and she greets every customer like a valued friend. She also works as a realtor with Phyllis Browning and wears many hats as a business partner and a mom to two teenage boys. Christian and Eli both attend Alamo Heights High School, and they also help out at the store stocking shelves on the weekends. Amber says that it was something Phyllis taught her early in her career that has stuck with her, and she carries the philosophy into her customer service at Hargrove's. "We're not just selling wine here. We are selling a service. We want to be the go-to expert on wine and spirits in the community. We pride ourselves on unsurpassed customer service. It's what sets us apart from the big box stores, and we love to build relationships with our customers."
Hargrove's has an incredible selection of wine and liquor from around the world, and if they don't have what you are looking for, they can place a special order. They also specialize in parties and love to consult with customers looking for the perfect libations for special occasions and celebrations. The store will also deliver your order, whether you're just stocking up for the weekend or hosting a large party or event. Amber and William are always available for recommendations and advice. They love to introduce customers to new brands, like the brand-new Epic Western Ranch Water, one of their top sellers.
So, stop in and say hello at Hargrove's when it's time to stock the wine cabinet or browse their unique selection of liquors. You'll find a comfortable and classy boutique that caters to you and treats you like family. Cheers!
Hargrove's
6011 Broadway
(210) 444-9303
Monday – Saturday 10:00 a.m. – 7:00 p.m.