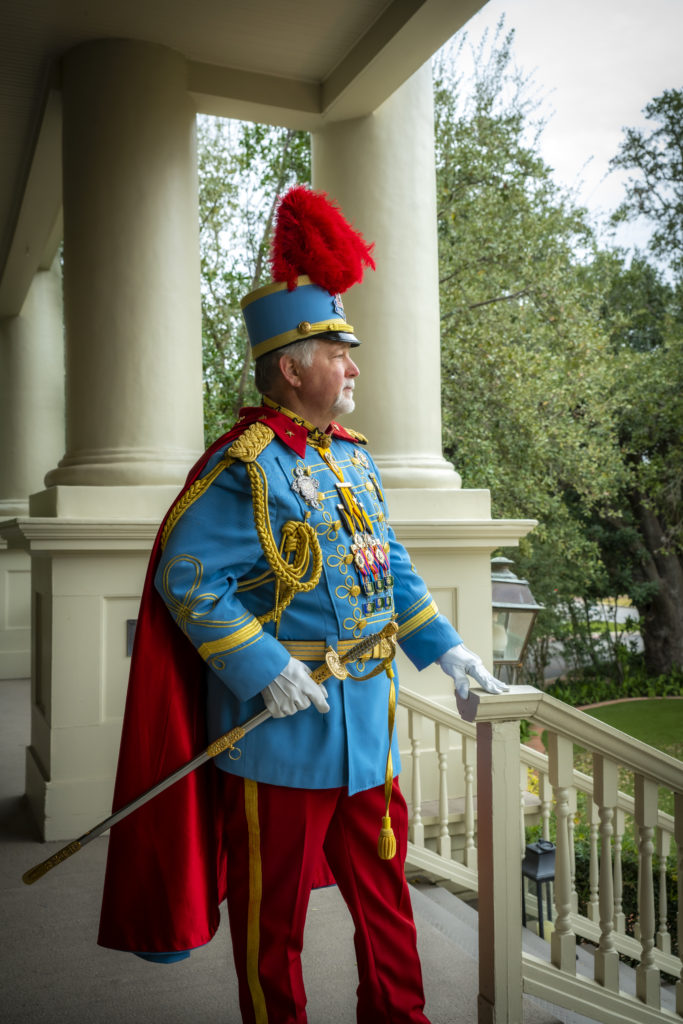 King Antonio XCIX – Barton T. Simpson
Photography by Al Rendon
Photographed at the Argyle
Bart is deeply honored to have been elected to represent The Texas Cavaliers as King Antonio. Bart and his family have a long tradition of service to their nation, state, and community. Bart comes from a "GoldStarFamily" patriotism and service to one's community have been important factors instilled in him throughout his life. He has a deep respect and honors the sacrifice our military makes for this Country.

Bart served The Texas Cavaliers as the River Parade Marshal for Kaleidoscope in 2013 and is also a two-term Past Commander of the organization. He currently serves as a board member of the Texas Cavaliers, trustee of the Texas Cavaliers Charitable Foundation, and is treasurer of the Warm Springs Foundation. He is also an elected commissioner on Kendall Water Control and Improvement District 3A. Bart has also served as a member of the Board for the Fiesta San Antonio Commission and has chaired the Parades Committee.

Bart is a graduate of Baylor University with a concentration in Entrepreneurship. He is president of Simpson Development, where he oversees the management of the firm's real estate and investment interests. Over the years, he has developed and repositioned multi-family, retail, office, industrial and residential projects in the San Antonio metro area and South Texas.

Fiesta as a celebration of the diverse culture of the San Antonio Community has been a tradition in Bart's family and extended family throughout his life. His wife, Marnie, daughters, Tobin, and Tinsley, and grandson, Cuatro, are direct descendants of the Spanish Canary Islanders that settled San Antonio and laid the cornerstone at San Fernando Cathedral. Their family line has called San Antonio home for 15 generations and is part of the fabric and mix of culture that make the city a wonderful place to call home. Bart believes that it is important to come together to celebrate our diverse culture, and that it is even better when we help improve the lives of San Antonio's children through our Fiesta activities.

The Texas Cavaliers believe in the future of all children, and we work to ensure opportunities for them. As King Antonio XCIX, Bart will have the honor of presenting more than $2,000,000 to area children's charities. Since its founding in 1989, the Texas Cavaliers Charitable Foundation has distributed more than $10 million to the children of San Antonio.
During Fiesta, King Antonio and The Cavaliers will visit schools, military bases, hospitals, nursing homes, charitable organizations, and other Fiesta events. These visits not only have a profound impact on our community but create lasting friendships and traditions!