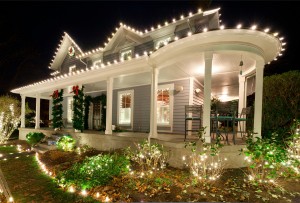 Many of us struggle with how to illuminate an outdoor space, and this becomes an even bigger challenge when the holidays arrive. For some lucky homeowners, design is in their nature, and focal points and balance come with ease. But if you need to revamp your landscape or add some holiday embellishments, these San Antonio lighting design experts weigh in on the newest trends and tips for lighting your home's exterior.
"The biggest trend in home exterior lighting would have to be using 100-percent LED lights, even for holiday decorating," says Shawn George, owner of Elite Lighting Designs. "New LED systems offer an aesthetic change — coloring at its best." George's clients are choosing all LED lights for their durability, low maintenance, greater brightening and change of color from the normal green and blue hues.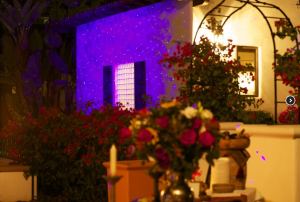 Not only are the colors more pleasing, but the LED light strands are more efficient. "During the holiday season, there is less risk of overloading plugs," say Alex Perez and Timothy Little, owners of TX Luxury Interiors. "The LED lights come in longer lengths, so more lights can lie in one continuous alignment compared to traditional Christmas lights."
Christmas decorations are getting bigger and better. San Antonians are embracing the holiday spirit and turning toward more technological advancements than just a typical blow-up snow globe. "Homeowners are using light apparatuses and projectors to create falling snow on the walls of their house," say Perez and Little. "Technology is making it easier to do things on the facade of a house. Tremendous effects can be created from laser projection too."
Depending on the landscape — whether it's trees, flower beds or a pathway — there are different ways to determine what type of light is needed to create the desired effect. "Floodlights and path lights are great to illuminate," says Andrew Stevens of Stevens Lighting. "Every project is different; I may use a few of the same products, like spotlights and tree canopies, but they are each one of a kind."
So rather than installing the traditional incandescent lights, take advantage of newer technology for a holiday-bright landscape.
By Kristin Mears