Will redecorating be a resolution of yours this New Year? If it is, choosing new upholstery, paint colors and even organization can be an overwhelming task for any homeowner who doesn't have the luxury and perks of being a designer. Robin Wilson, founder and CEO of Robin Wilson Home and author of Clean Design: Wellness for Your Lifestyle, together with local designers, retailers and builders, weigh in on what the new year will bring in home design trends. These local experts include Gene Philipps, owner of Cabinetry Designs; Lisa Nichols, owner of Nic Abbey; Mary Ann Mitchell, owner and architect of Mitchell Design Group; and Amy Doyle, owner of Sunset Ridge Home & Hardware.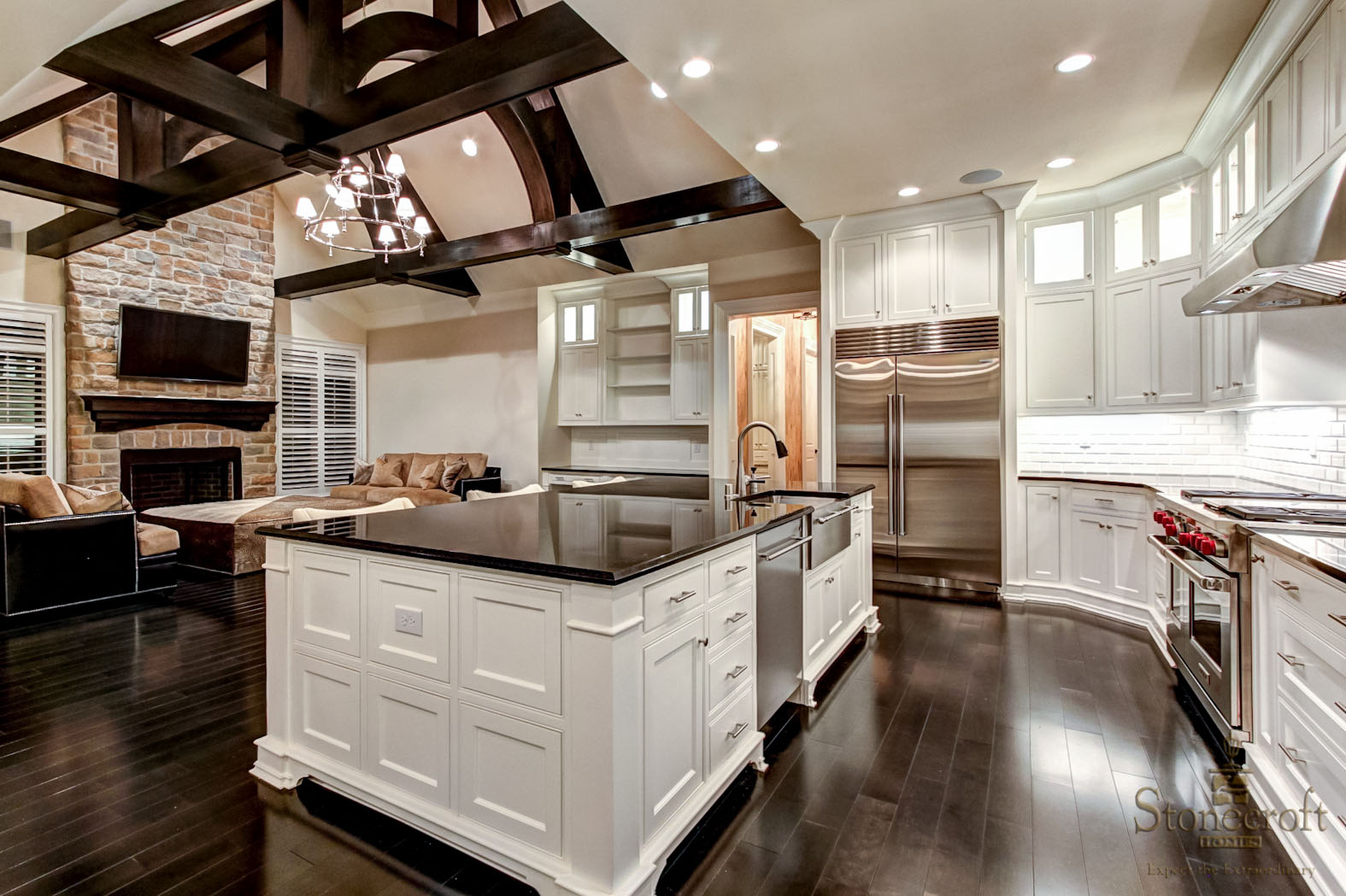 SHADES OF WHITE
"You can't go wrong with white. But it must be the 'right white,'" explains architect and owner Mary Ann Mitchell of Mitchell Design Group. "Getting the right shade of white can be tricky, as there are many variations. The best whites are those that have a slight hint of neutral gray; otherwise you may end up with an almost vanilla or a dingy warm white. I always have three large samples painted in the space for my approval to ensure it feels the way I intend." Robin Wilson of Robin Wilson Home says, "Most people do not realize that there are 96 shades of white, and more people are exploring these variations to give rooms subtle hue changes." Clean, crisp, multipurpose whites have been a classic favorite for many homeowners, and this hue is the "go-to" color for 2016.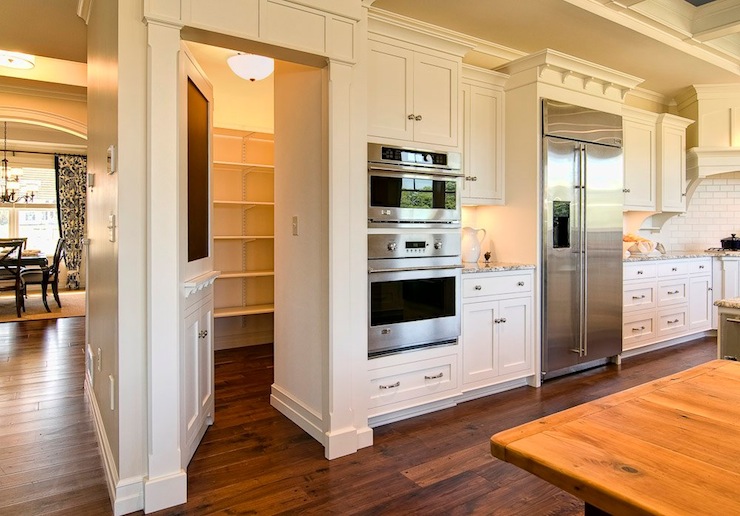 OPEN KITCHEN GREAT ROOMS
Nationally renowned designer Wilson explains, "More clients recognize that the kitchen is the 'heart of the home,' and they are opening up the space so that family and friends can gather around during meal preparation." An open kitchen/great room is a desirable floor plan for many renovations and custom builds this year, not only for its entertaining factor, but also to incorporate trendy design elements to make the home feel customized. "Almost every kitchen we have designed and built this past year has had an open kitchen/great room floor plan," explains Lisa Nichols, owner of Nic Abbey. "Design elements are being used to create that 'wow factor,' like statement ceilings that make you look up and vertical joint wood paneling of cabinetry or ceilings or both — a fun way to introduce detail into this space." The concept of marrying modern and traditional design elements to reflect the modern family is a big trend to define the open kitchen/great room spaces into the "heart of the home" that families are seeking. "We are doing a lot of furniture-style cabinetry in the open kitchens," says Nichols. "You could incorporate this idea by designing your island to resemble a beautiful piece of furniture by raising it on legs or adding intricate paneling on the sides."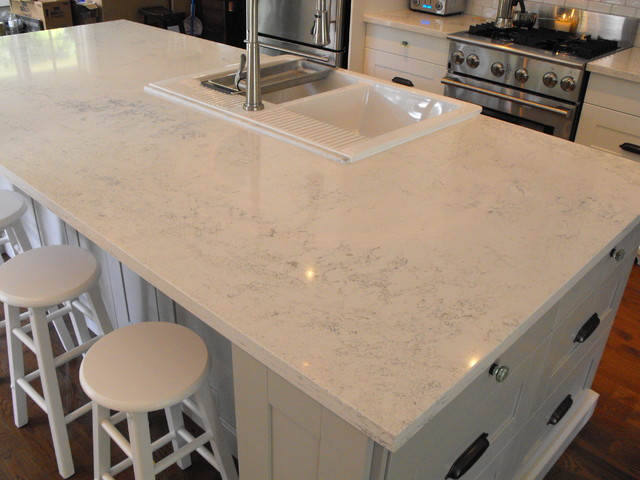 QUARTZ STONE COUNTERTOPS
Kitchen countertops not only reflect your style but also accommodate your meal preparation needs. While granite has been the most sought-after material in kitchen countertops, quartz stone is an attractive alternative that is becoming popular for its resistance to scratches, stains and heat as well as low maintenance. "Quartz countertops are trending stronger as the new colors emulate natural marble," explains Gene Philipps, owner of Cabinetry Designs. Quartz countertops combine the elegant look of stone with increased durability. Wilson explains, "The Silestone and Caesarstone countertops are more popular because of multiple options, lower maintenance, antibacterial properties and durability."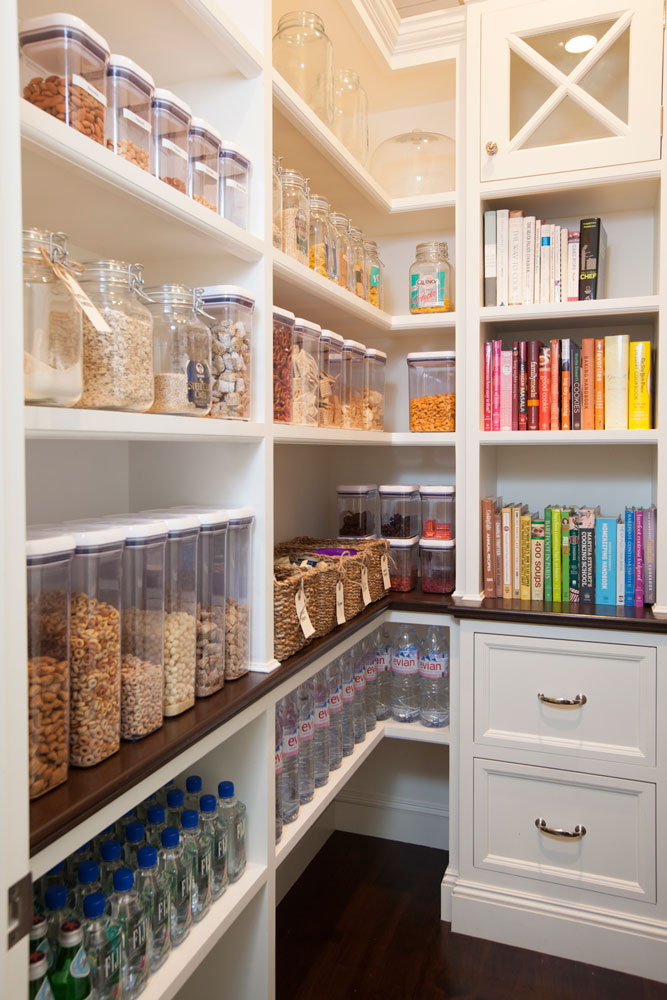 PANTRIES
Walk-in pantries have evolved from just storing canned goods to now holding small appliances and dishes. Pantry organization systems range from custom built- ins to wire shelving racks. "Pantries integrated into the kitchen cabinetry with roll- out shelves are much more ergonomic and efficient than the traditional walk-in pantry," explains Philipps. "Most of the space in the walk-in pantry is occupied by you instead of your groceries." Wilson says, "With the increase in bulk package purchases from stores such as Costco or Amazon, more people are creating a space to put such items to ensure that they are properly stored."
UNDERMOUNT SINKS
Undermount sinks, installed below the countertop, are a growing trend. "It is not a luxury to have an undermount sink but a positive impact on your health because bacteria will not be trapped in the lip of the sink," says Wilson. With its seamless look and easy cleanup, this type of sink is becoming a must-have in kitchen design. "Basically, it's the current standard," explains Philipps. "The farm sink, however, is gaining in popularity."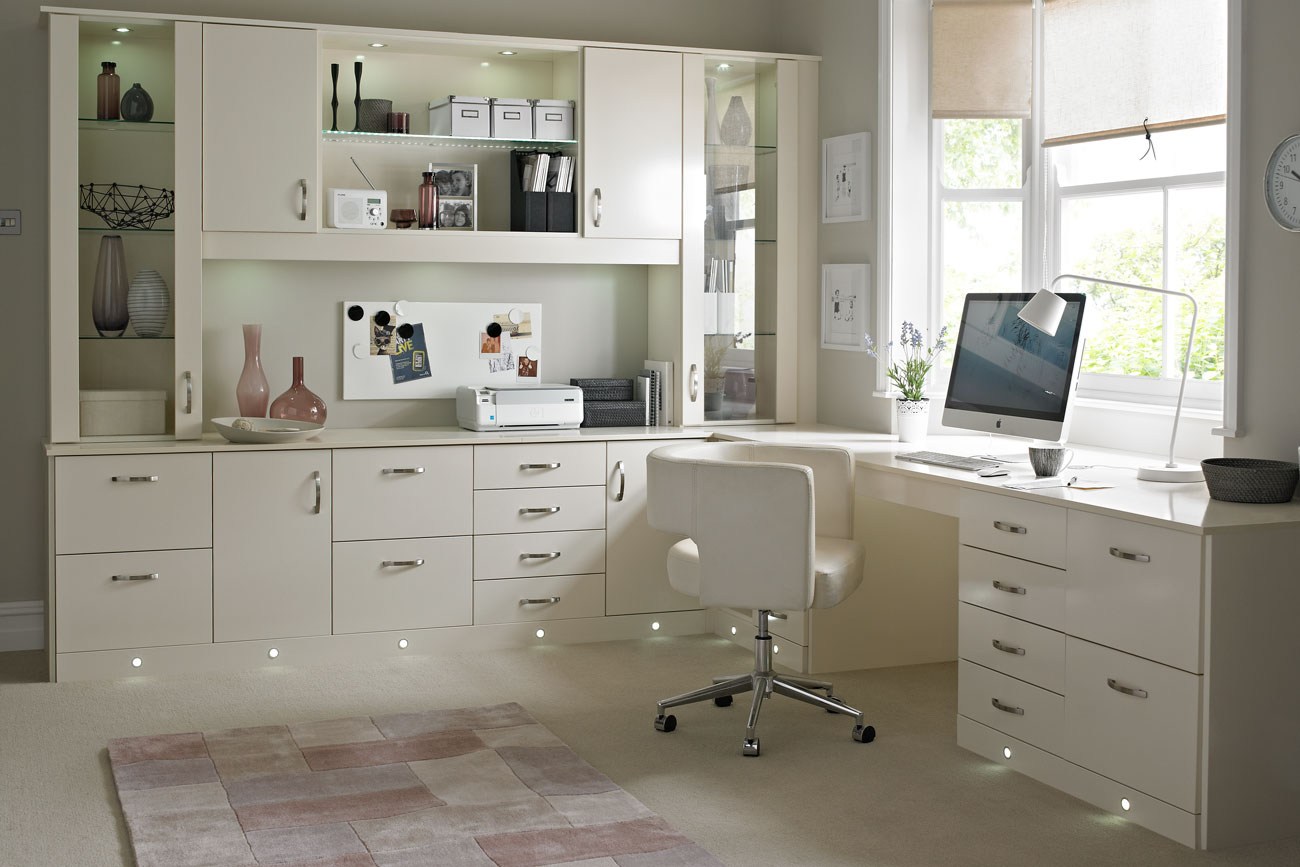 HOME OFFICE
"Instead of just having a guest room, homeowners are trending toward combination home office/guestrooms," says Amy Doyle, owner of Sunset Ridge Home & Hardware. "Also, given the need to be able to work from home and tap into one's work environment, it's almost a necessity. It gives the user the opportunity to customize their workspace, which is not always possible in a commercial environment." Having a dedicated office space is essential. "Even if it was once a walk-in closet," says Wilson, "having a dedicated space allows one to separate work from home."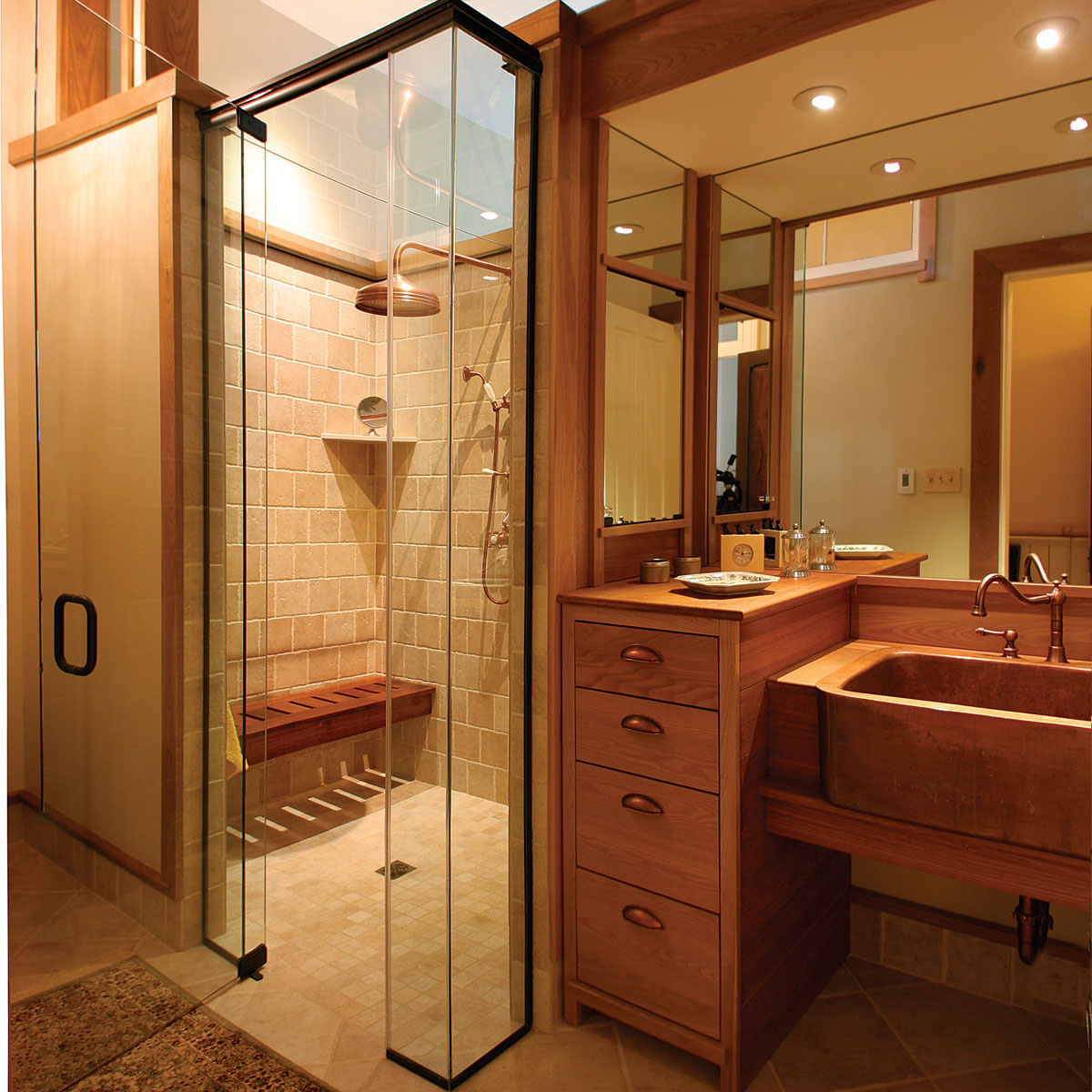 CURBLESS SHOWERS
"This is a trend that has been common in high-end construction, but it is also useful for multigenerational design," explains Wilson. "Imagine that you are in a wheelchair one day, and you cannot afford to renovate. If you have a curbless shower, you can preserve your dignity a bit longer by wheeling into the space and using a hand wand." Flooring that runs right into the shower, rather than stopping at the shower curb, offers a clean, seamless approach to bathroom design. Accentuating the curbless shower with high-end drains and hardware can turn a functional space into a sleek decorative space.
ENTRY FOYER BENCHES
Many people believe first impressions can make or break a situation. Since the entryway in most homes is what your guests will see first, choosing the right piece for that space can determine the whole flow of your home. There is also an eco-friendly advantage to adding a space for shoes and outerwear in your foyer. "Removing these items can prevent toxins from entering the home," explains Wilson. "More people are adding a place for these benches, like in their mudroom or entry foyers."
 HOME REMOTE CONTROLS
As consumers, we love to have instant gratification — everything at our fingertips and ready to go. Controlling your home features and security can now be accomplished just as fast with the push of a button. "With products such as Nest or Smart Home, consumers can manage security, temperature, lights and window shades," explains Wilson. "All of these features can be monitored from their smartphones, even if they are traveling."
BY KRISTIN MEARS