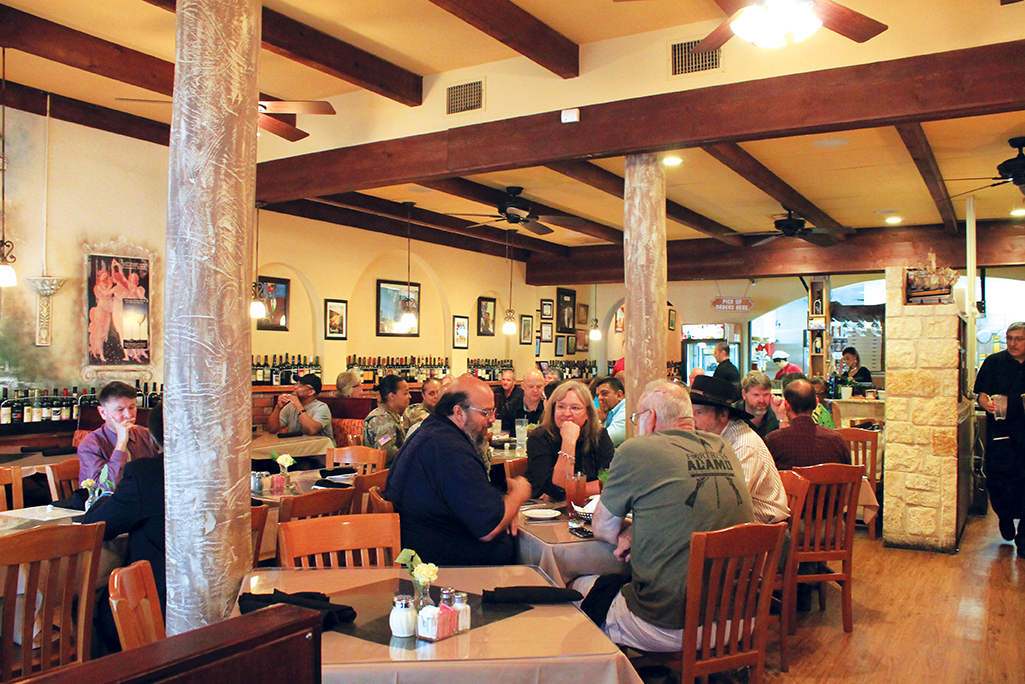 Imagine taking a stroll along the southern coast of Italy, the turquoise blue waters lapping against the cliffs of the Amalfi Coast. To the left are the colorful buildings built into the emerald green hillside, to the right a breathtaking view overlooking the Bay of Naples. Beautiful antique shops are scattered throughout the city, selling treasures from days gone by. Interspersed are ristorantes, serving up traditional Italian dishes such as pasta, seafood and pizza for the hungry passersby.
Tucked away in a cozy nook of Alamo Heights sits Sorrento's Italian Restaurant, named after this idyllic coastal town perched on the southern edge of Italy. Opened by Gino and Anna Ciccone in 2001, this family restaurant pays homage to the Ciccone's Italian heritage and the family recipes inspired by it. The Ciccone's daughter Margherita now owns the restaurant, taking the reins after Gino passed away 12 years ago. She and her mother have taken good care of Sorrento's, creating an atmosphere that is welcoming to newcomers and regulars alike.
The restaurant is bathed in warm golden tones, highlighted with rich wood, rust-colored brickwork and creamy stones. Pictures and awards line the walls, as do too many bottles of wine to count. Easy Italian music plays through hidden speakers, providing a backing track to the chefs in the kitchen tossing pizza dough and creating rich meals from scratch. The whole place has the feeling of stepping into another country, but not in a way that feels foreign. In fact, Sorrento's feels cozy and familiar, which is exactly how Margherita wants it.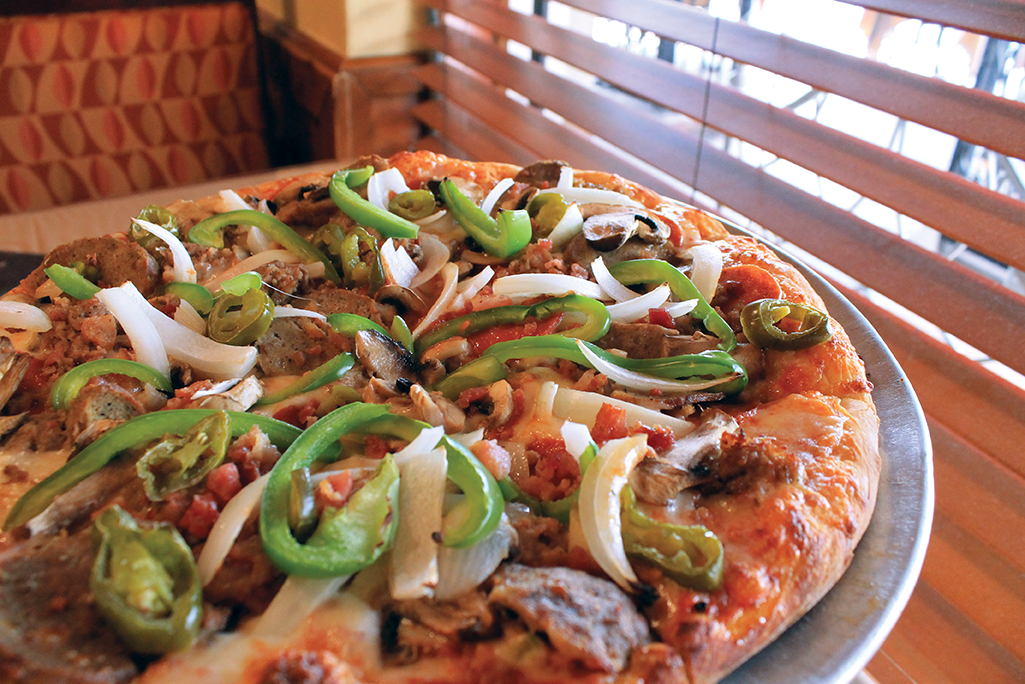 "Usually for first timers, we give a glass of wine away or something like that, just to let them feel at home," she said. "This is a homey, family-based restaurant. A lot of families come here, people feel really comfortable when they come here, and we like to keep it that way."
It's clear that the restaurant is a fan favorite, if the packeddining room around lunch time is any indication. Customers sit and laugh over their meals, heaping plates of pasta and beautifully-crafted pizzas that look like far too much for one person to eat. However, as the waitstaff cleared plate after plate from the tables, each was scraped clean, a testament to the wonderful food crafted by Margherita's impressive staff.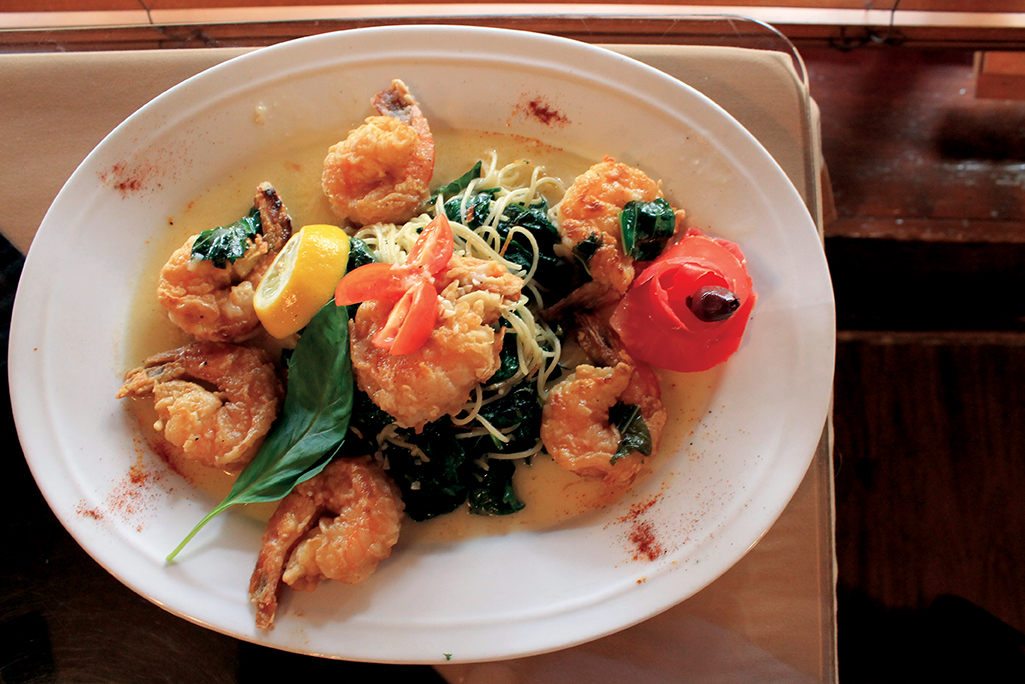 "Our ingredients are high quality ingredients," she said. "I don't skimp out on that. My father always used to say, 'Certain things do not change.' You can change a can of olives, but you can't change the muzzarell you use on your pizza. And I've definitely continued that tradition here."
The quality of ingredients shines through Sorrento's excellent Italian dishes, such as in Gino's Special Pizza. A stunning creation of thin-crust dough and tangy sauce, piled high with pepperoni, sausage, meatballs, bacon, anchovies, mushrooms, onions, green peppers and jalapenos, this pizza does not disappoint its namesake. It tastes like biting into an authentic New York pizzeria – all the flavors combine for an incredible experience. There's so much piled on this pizza that each bite holds new, multidimensional tastes. If you're a fan of the supreme, this pizza is the fine-dining equivalent.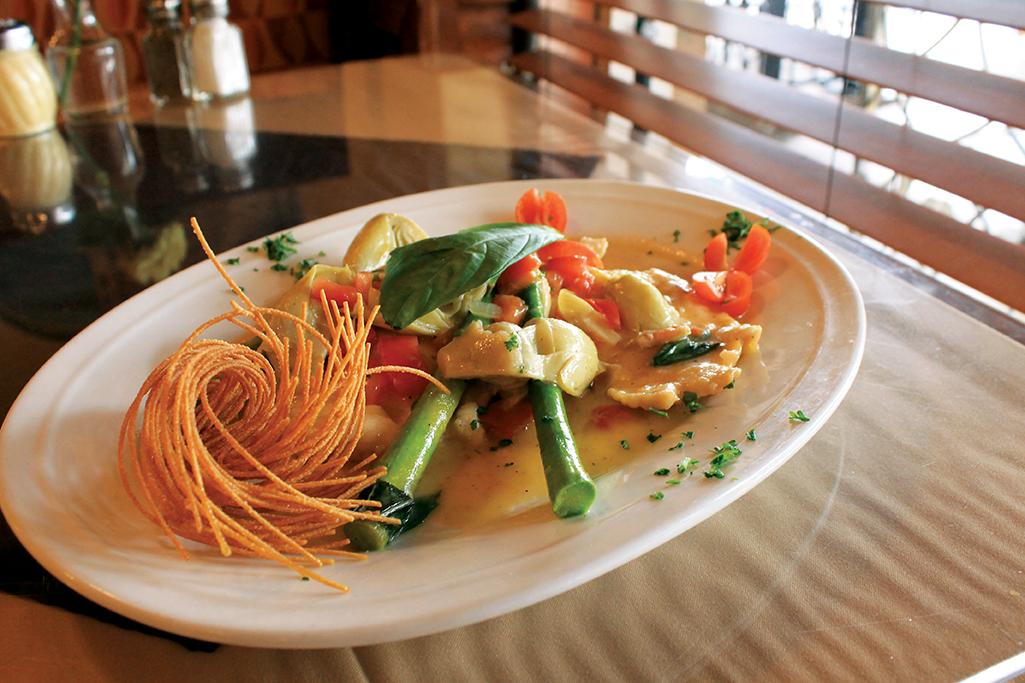 Two more delicious dishes were the Gamberi Alla Sorrento – jumbo shrimp served with angel hair pasta and spinach, topped with an original butter garlic sauce – and the Polo Alla Sorrento, a tender chicken breast scallopini sautéed with artichokes, asparagus, fresh tomatoes and white wine served over a bed of spaghetti pasta. The flavors in both dishes were fresh and light, perfect to nosh on before a night out or for a lunch break. Typically, Italian food feels a bit like a guilty pleasure – all the cheese, pasta and flavorful meats are sinfully delicious. However, these meals felt like healthy options for someone craving Italian but needing to throw some protein and vegetables in the mix.
Of course, a house favorite on the menu is the Lasagna Della Casa, a simple combination of meat lasagna, three cheeses and the house pink sauce. It may be simple, but it is oh-so-delicious. Honestly, whoever came up with the idea of piling a bunch of layers of meat, pasta and cheese together and drenching them in sweet tomato sauce deserves to elevated to sainthood. Sorrento's Lasagna Della Casa comes out piled high on the plate, draped in Gino's delicious pink sauce. It is so good. That sounds like too simplistic of a description for this lasagna, but it's true. It is sweet homemade lasagna that anyone who enjoys traditional Italian will love.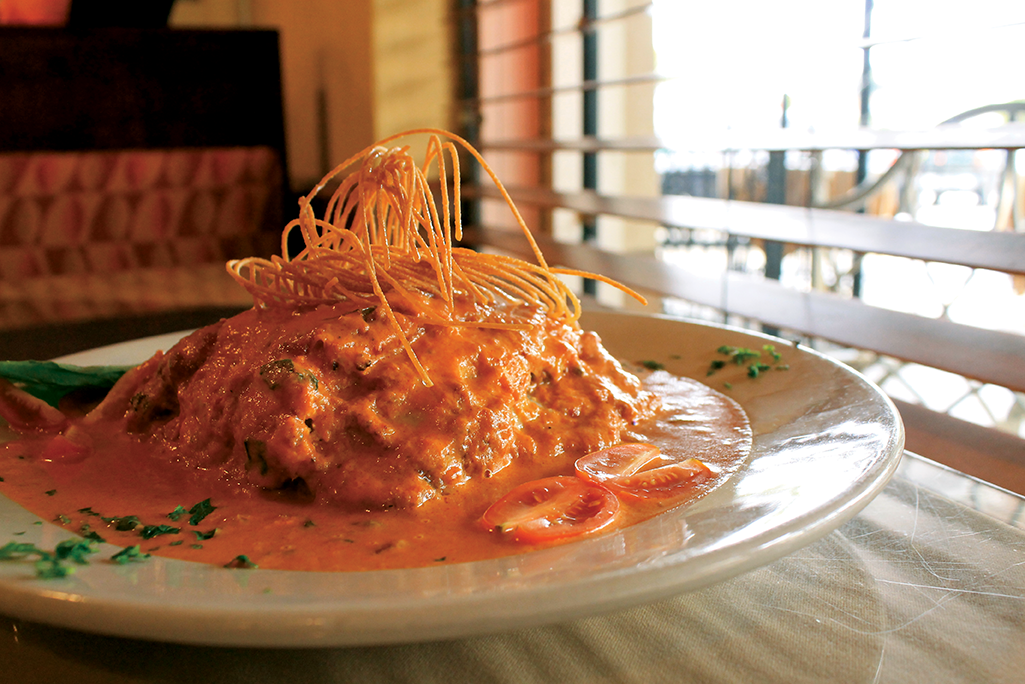 Sorrento's has also delved into the catering business in the last few years. A year ago, they acquired a delivery van, and offer delivery for bulk orders over five trays within a 25-mile radius. For those who want to enjoy Sorrento's quality meals from afar, this can be a wonderful option. As with all their services though, Margherita has one thing to ask from her patrons: patience.
"Everything is made from scratch in the kitchen, so when we're busy, we just ask that customers give us that little bit of extra time," she said. "We want to satisfy them. We don't want to give them a wishy-washy dish. We want to be able to give them exactly what that dish has called for."
The extra time the staff of Sorrento's puts into creating dishes for their guests is very clear in the quality of the food they serve. Theirs is simple and delicious Italian food, and honor the memory of the land and the chef from which it came. Margherita said the time-honored recipes owe their success to Gino's dedication to simplicity.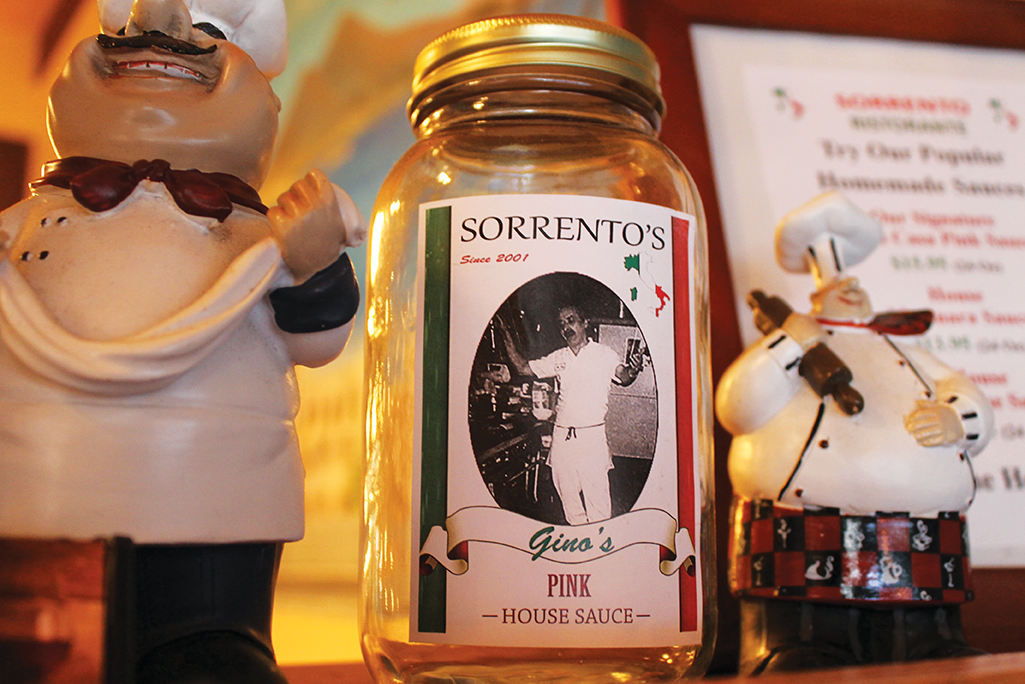 "My father actually created a lot of the dishes on the menu," she said. "He was very creative when it came to that. They're family recipes from back in Italy – very simple. Our motto here, and it has been since we opened up, is simplicity."
Their motto – and their take on traditional Italian cuisine – seems to be working well for the family ristorante. If a trip to Italy has always been something you've dreamed of, Sorrento's offers up a little taste of the Amalfi Coast while staying nice and close to home.
By Haylee Uptergrove