Consistent Quality and Good Food Since 1979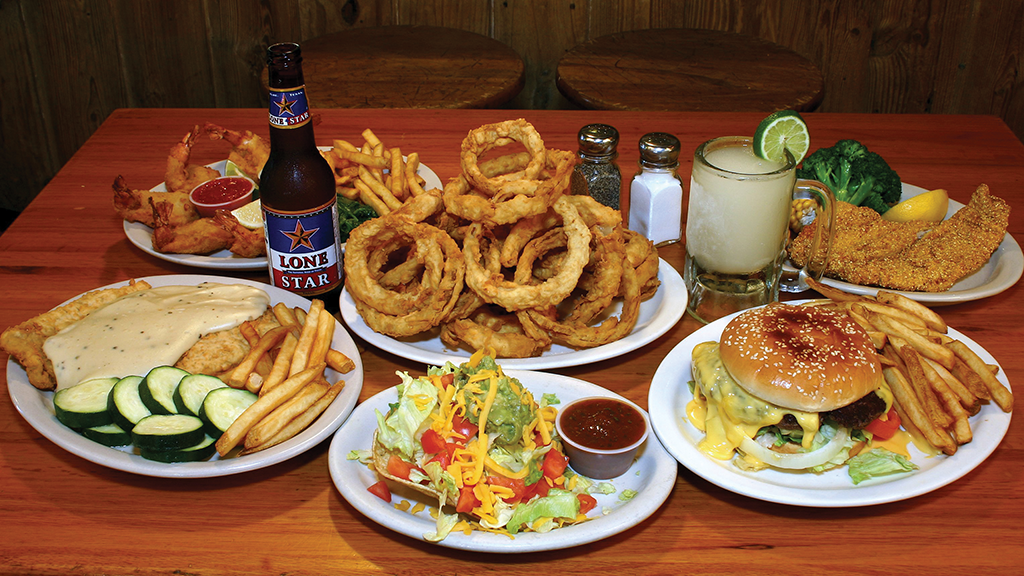 It's easy sometimes to overlook time-tested favorites when looking for a casual family-friendly lunch or dinner place.
The Alamo Heights stalwart Good Times Charlie's at the corner of Mulberry and Broadway is one of the few unchanging features in the lower Broadway neighborhood for almost 40 years.
Good Times Charlie's offers a satisfying American menu for its lunch and dinner crowd. Everything is made in-house, including the cream gravy for its deservedly popular chicken fried steak, the mashed potatoes, even the chili. Their menu has evolved as people's tastes have changed, with more fish options on the menu, including catfish and fried shrimp, plus a variety of fresh salads and assorted vegetable side dishes. Popular entrees include burgers, chicken-fried steak, and chicken fingers, as well as chalupas and enchiladas. Among the desserts, the Texas chocolate sheet cake and banana split pie (complete with cherries, pineapples, and nuts) are favorites, as well as the cheesecake and pecan pie.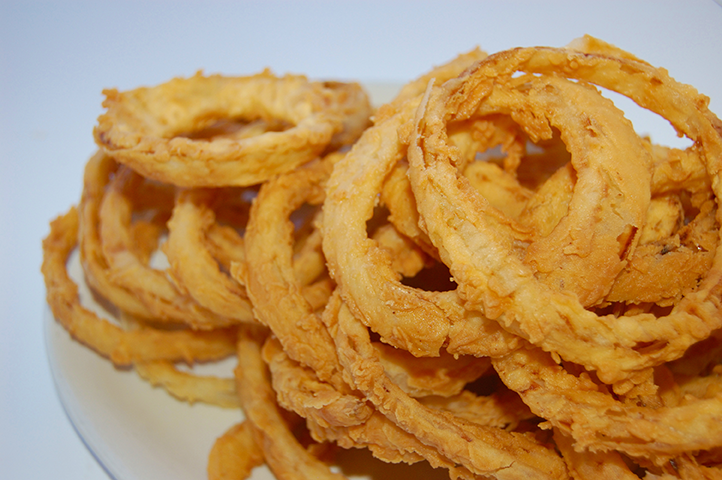 Restaurant co-owners Eddie Ruffo and Milliard Stetler first became friends while attending Thomas Jefferson High School. "In the 1950s and 60s, hot rod cars would race up and down Broadway because Broadway and Austin Highway were the hot spots back then," Stetler remembered. "This corner was part of the main drag."
The neighborhood went into decline for several decades but is experiencing revitalization. Stetler points to the introduction of quality housing and the opening of the DoSeum, its closest neighbor and "the crown jewel of our immediate neighborhood," along with the Witte, the San Antonio Zoo, and the San Antonio Botanical Garden as reasons behind the corridor's resurgence.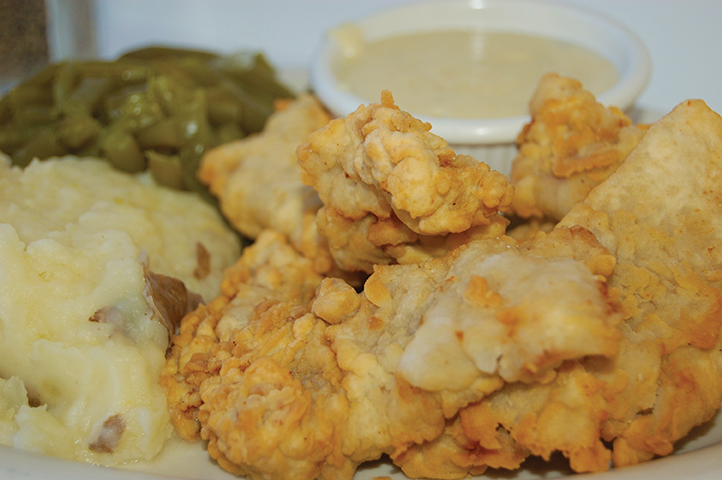 The Broadway and Mulberry corner in Alamo Heights may have endured its ups and downs, but what has not changed is the solid partnership driving the restaurant's consistent quality. Stetler had his eye on this particular corner of Broadway for some time before opening Good Times Charlie's. The location originally housed a fish and chips restaurant in 1969, then closed down and soon morphed into a neighborhood bar with pool tables. Once it became available the pair decided to join forces and opened their restaurant in December 1979 which featured live music and food for its bar patrons.
"We had lots of live entertainment when we first started, and we'd stay open until 2 a.m.," Ruffo said. "As we matured and started having families, we decided to go the family-friendly route and focus on the restaurant."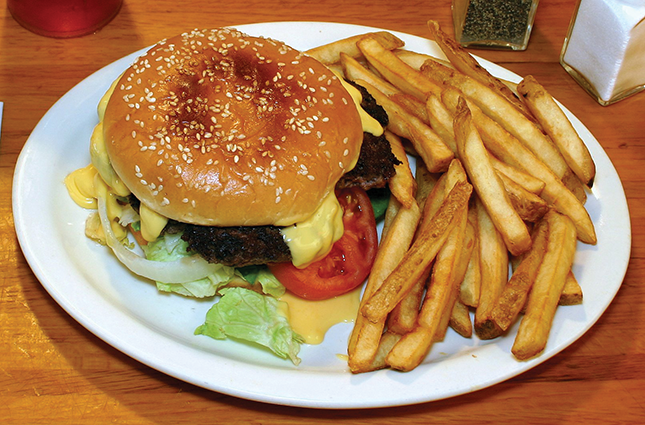 The Broadway fixture will celebrate 40 years of operation in December, with its cooks still making everything on the menu from scratch. The San Antonio natives are proud of their city and give back to the community, supporting the DoSeum, local KLRN television station, and multiple local schools and their sports teams.
"The song 'Good Time Charlie's Got The Blues' was the inspiration for our name because we thought we could make money throwing a good party where everyone would have a great time," Stetler explained. "The reality is we work hard on making good homemade food and keeping our customers happy."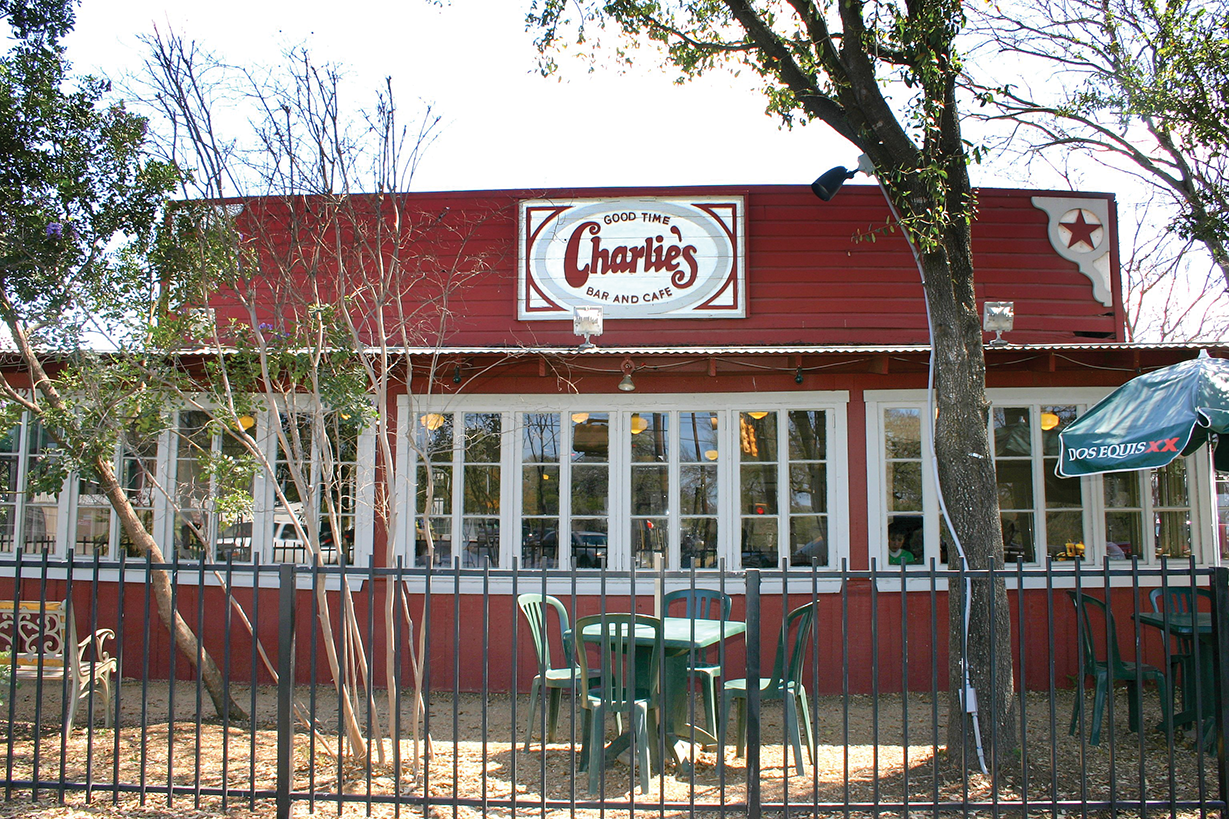 By Iris Gonzalez