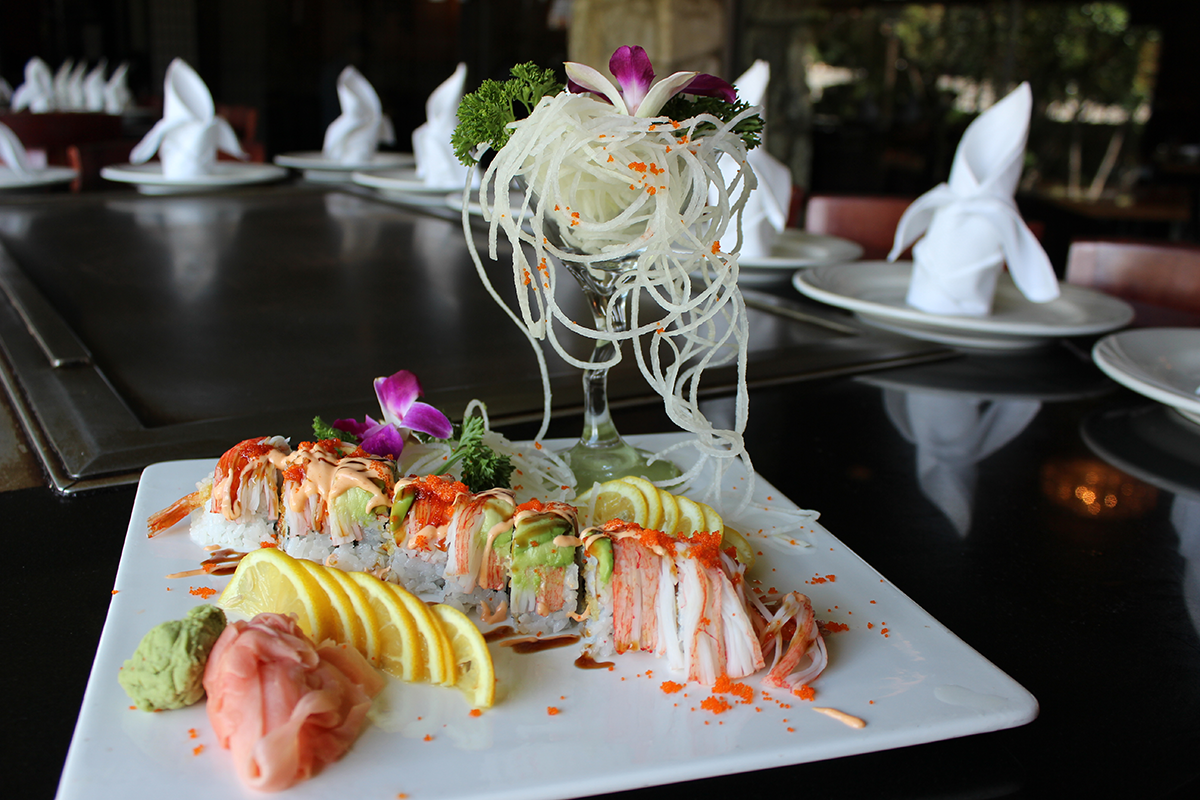 It's easy to drive past this established Chinese restaurant on the northeast Loop 410 access road between Broadway and Nacogdoches. That is unless you happen to drive past on a weekday lunch hour or busy weekend evening when the parking lot is full of diners in the know.
On a recent weekday, the parking lot was empty at 10:30 a.m. Inside, staff were busy putting the finishing touches on the dining room and meal prep, a well-oiled routine Yi (who has the one name), Formosa Garden's manager, knew would have the restaurant ready for its lunch rush.
At exactly 11 a.m., the first customer arrived. By 11:30 a.m., the steady stream of office workers had filled most of the tables, with many already eating their steaming hot meal.
"We get a regular lunch crowd daily," Yi said. "We serve 300 to 400 every weekday just for lunch—we're known for our reasonable lunch specials, delicious food, and fast service."
Formosa Garden has been a longtime favorite of San Antonio diners craving Chinese food since it opened in 1992. The group of partners who run Formosa, which includes members from Yi's family, know what pleases local diners. Multiple awards for best Chinese restaurant line the entryway wall.
The restaurant offers Chinese dishes familiar to most non-Chinese diners such as teriyaki chicken and beef in garlic sauce. Sesame chicken, lemon chicken, and the Triple Delight served with chicken, beef, and jumbo shrimp along with vegetables and mushrooms, are Formosa Garden's most popular entrees.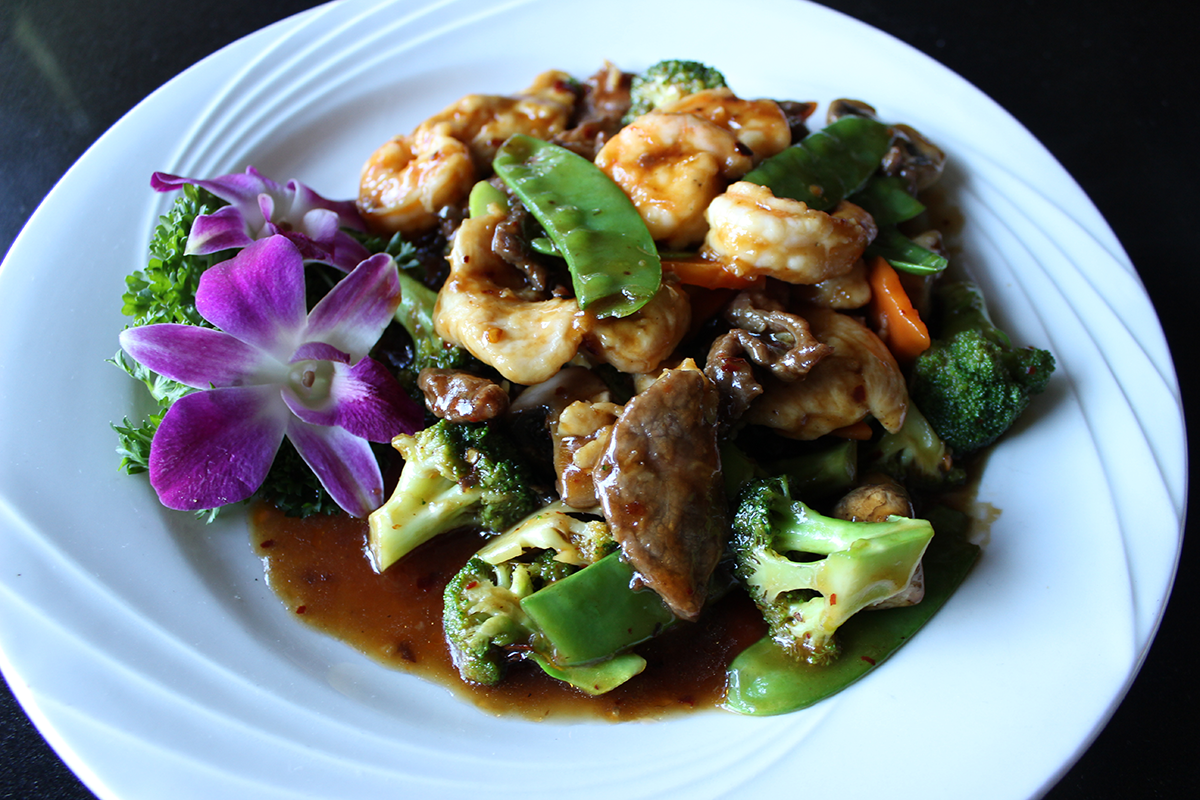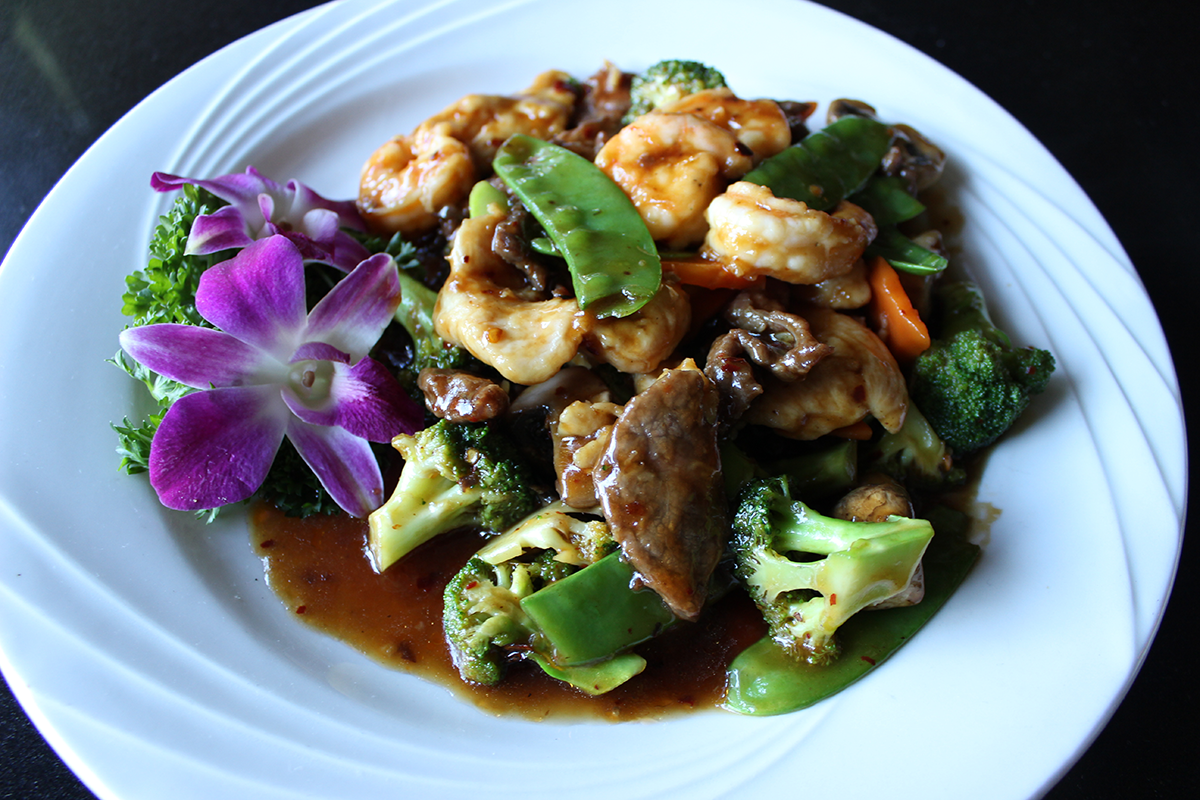 More traditional Chinese dishes not seen on many menus are also available, such as the Hunan style-sautéed lamb. If you come hungry or with a friend, consider trying the crispy whole fish made Hunan style, served with a spicy chili sauce made of ground chilies.
Their Shanghai style duck is different from the more commonly known Peking duck, as it is served bone in and marinated to be flavorful, but not spicy. Formosa also has a sushi chef. The restaurant's most popular sushi roll is the Formosa roll made with shrimp tempura, crabmeat, and avocado and dressed with spicy sauce and eel sauce.
The addition of sushi and steamed entrees served without sauce for those interested in a diet-friendly option makes Formosa's menu versatile enough for everyone, from Paleo diners to low-sodium eaters to vegans and outright lovers of full-on Chinese fare.
A bonus: Formosa's food is 100-percent MSG-free.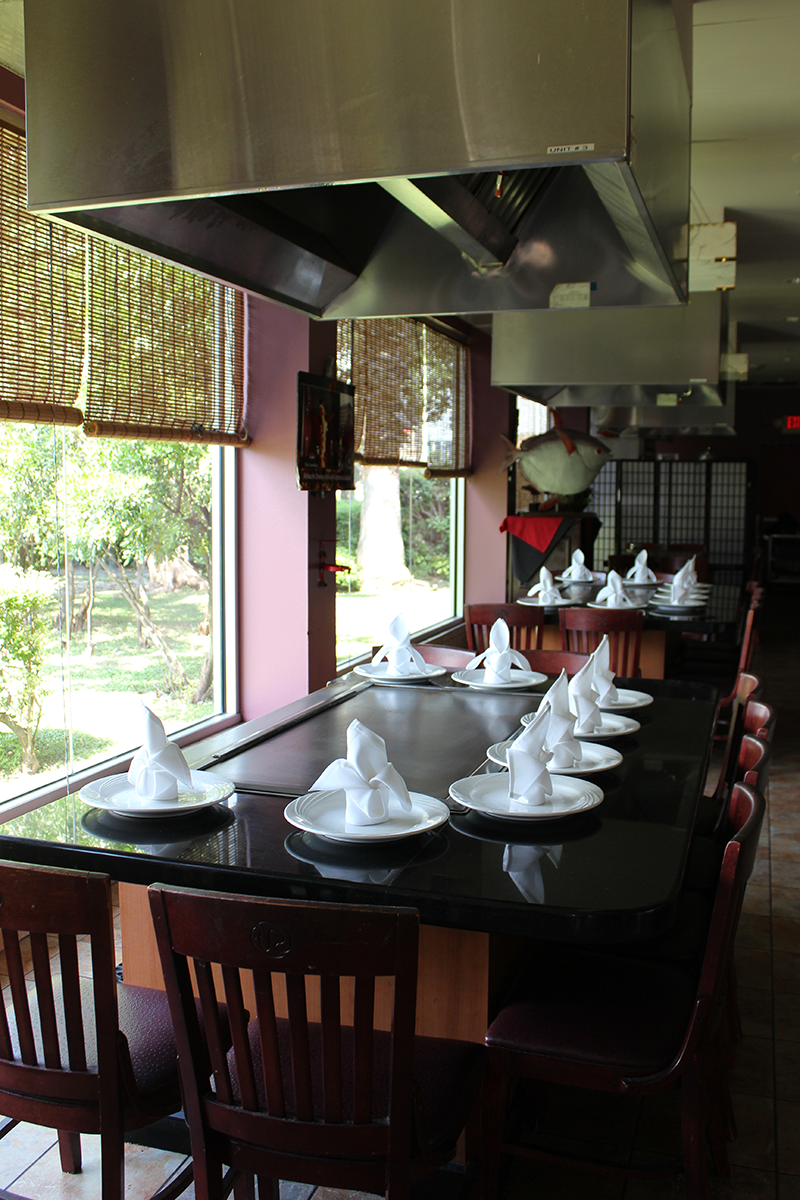 "We are dedicated to using only the freshest ingredients for the best Chinese food," Yi said. "We use jumbo shrimp in all our dishes, including the popular Triple Delight."
For an entertaining dining experience, consider reserving an evening in Formosa's hibachi grill, available Wednesday through Sunday evenings. Set apart from the main dining area in a glassed-in room, the hibachi room's high theater delights diners sitting around a high-temperature grill as they eat and watch the chef prepare the meal.
"We have an entertaining hibachi chef," Yi added. "It's a great option for a family dinner."
Formosa Garden is open seven days a week from 11 to 2:30 p.m. and again from 5 to 9:30 p.m. weekdays, 11:30 a.m. to 10 p.m. Saturday, and 11:30 a.m. to 9:30 p.m. Sunday.
By Iris Gonzalez
Photography by Iris Gonzalez