Local expert Stephen Spadaro researches your belongings and finds out if they are meant for the trash or a true treasure. Send him your email at sesadaa@sbcglobal.net. This month, Stephen has great news for Pat!
Dear Stephen,
Can you please tell me what my Spratling cross is worth? I have owned it for about 25 years. I purchased the chain last year in New Orleans.
Pat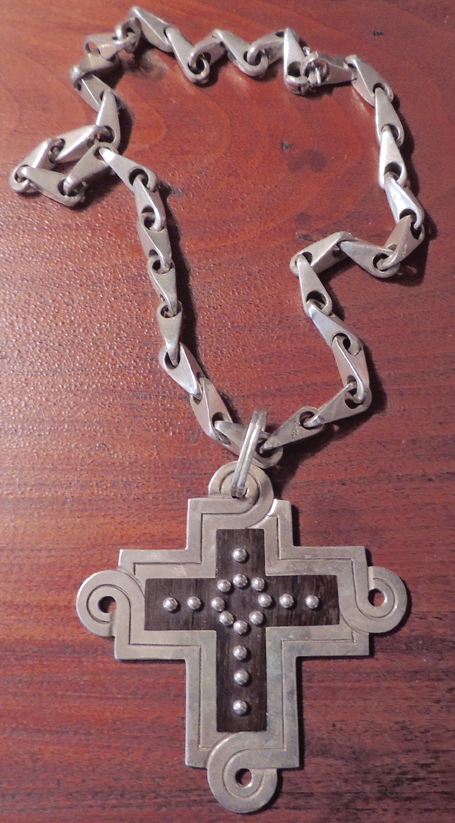 Dear Pat,
WILLIAM SPRATLING, an innovative and talented designer of Mexican jewelry, silver hollowware, tin, copper and furniture, demonstrated his appreciation for and sensitivity to the early cultures of Mexico. He established a model for the artistic development and growth of the silver industry in Taxco and well deserved the title "Father of Contemporary Mexican Silver."
I cannot tell the age without a picture of the hallmark on the back. Your piece looks to be an early piece from the '40s and not a modern remake. If the chain is marked Spratling, your cross and chain have a value of $1,400. His early pieces are much in demand and are in our local museums here in San Antonio.
Which are the very best smartphones under 6000? Well Samsung Mobiles Under 6000 there are always lots of alternatives because the budget market is filled with smartphones that provide quad-core processors, some Gigabyte of Memory and HD displays
Value at $1,400.