TREE LOT OPENS
Texas' largest and oldest Christmas tree lot (doing business since 1954), the Optimist Club Tree Lot will open on Friday, Nov. 27, at the corner of Austin Highway and Broadway Street. The lot will be offering USDA trees graded Premium or Number 1. Types of trees include noble firs and Douglas firs from Salem, Ore., and Fraser firs from North Carolina. The club will donate 100 percent of the proceeds to charity.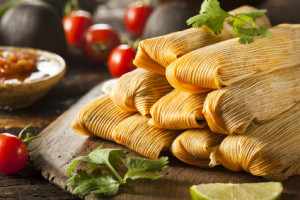 TAMALES AND TIMELESS TRADITIONS
In San Antonio, it's all about tamales during the holidays. The Witte Museum is hosting a La Tamalada workshop on Saturday, Dec. 5, 11 a.m.-1 p.m. Create a half-dozen tamales for yourself or share at home. Call 210-357-1910 for reservations and ticket prices.
If you would rather buy yours than make them, there's another option you can enjoy. Time Travel Saturday South Texas Holiday Traditions will also take place on Dec. 5 from noon until 4 p.m. at the Witte. Enjoy hot chocolate, Christmas cookies, homemade ornaments and story time, as well as a performance of Los Pastores in the Will Smith Amphitheater.
'TIS THE SEASON TO SHOP
Holiday at the McNay and Shopping Extravaganza throughout the museum will take place Dec. 8 from 5:30 until 8 p.m. Special gifts for the museum aficionado, handmade finds and special treats are in store during your shopping hours. Jewelry, painted silk scarves, wine items and more will entice as you enjoy caroling and sipping cocktails with hors d'oeuvres. Go to www.mcnayart.org or call 210-805-1772 to purchase tickets.
GIRAFFE EXHIBIT HITS NEW HEIGHT
The San Antonio Zoo recently celebrated the grand opening of its new giraffe exhibit and the return of giraffes to the zoo for the first time in more than five years. The exhibit's first residents will be three male giraffes — a 7-year-old father and his 2- and 3-year-old sons – recently acquired from the Gladys Porter Zoo in Brownsville.
The mixed-species exhibit, part of Savanna, the latest expansion of the zoo's Africa Live area, offers a more open, natural habitat for the giraffes and other animals. Over the next few months, the zoo will gradually introduce other animals that giraffes naturally co-exist with in the wild, including zebras, antelope, gazelles, ostriches and other birds.
The giraffe exhibit was generously funded in part by Bobbie and John Nau of Silver Eagle Distributors.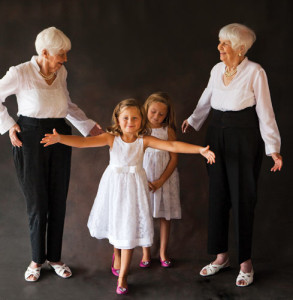 TWINS CONTINUED
In 2012, Will Langmore began photographing twins for a project documenting the similarities and differences between two identical siblings. Langmore will continue his project in 2016. He is looking for people interested in participating. If you or someone you know has identical twins or multiples (triplets, quadruplets, etc.) and you want to be involved in this project, please contact him as soon as possible at 210-826-6300 or langmoretwins@gmail.com.
Langmore is offering subjects a complimentary session and an 11-by-14-inch portrait for participating.
FIDO FUN TIME
What would make a dog happier than one big garden to roll around in? Dogs love to go to the San Antonio Botanical Garden for Dog Days weekend. Save the date for the next Dog Days, Dec.5-6, when we can count on some cooler weather. Pet adoptions will be available through the Animal Defense League, 11 a.m.-1 p.m., each day. And don't forget Fido's leash.
NEW FARMER'S MARKET IN 78209
Carousel Court is hosting a farmer's market on Sundays from 10am to 2pm. Founder of the farmer's market, Stephanie Guerrero says, "I am excited about the participation by local vendors, and the community response has been really great." Contact market78209@icloud.com for questions. Vendors that have participated include 9-1 Farms, Cocina Heritage, Farm to Juice,
Funderkandles, J.A.M. Eats, Organic Chix,
Pawstively Sweet Bakery, Pop'topia, Startz Cattle Company and the Nut Doctor. The Carousel Court is located at 1800 Nacogdoches Road. For aditional information Email info@78209FarmersMarket.com.
HOLIDAY HOUSE PARTY
Pick up some stocking stuffers at Svelte Veldt when they host their holiday party on Tuesday, Dec. 8, at 5 p.m. at 5009 Broadway. The holiday party will feature cocktails and bites and trunk shows by local artist Patsy Halliday, Mas es Mejor furniture by Cecilia Hager and Lewis & Heard jewelry by Fannie Lewis Thomas.
BY LESLIE FOLEY