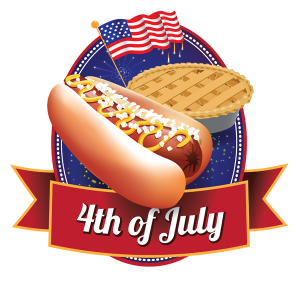 FOOD, FUN, MUSIC AND ART
Enjoy Family Flick at SAMA on Saturday, June 14. The San Antonio Museum of Art, 200 West Jones Ave., presents free family movies: The Red Balloon (France, 1956) and A Cat in Paris (France, 2010) in the West Courtyard. Bring a picnic for dinner, chairs and blankets. Movie begins at sundown and will last approximately 8:30 – 10:30 p.m.
PARTY AT THE POOL
School is officially over on June 4, and what are you going to do? Head to the Alamo Heights Pool! Beginning that afternoon, it will be open daily through Labor Day. Meet your friends for summer fun and pool parties, picnics, swimming lessons or a lazy day in the sun. Call 210-824-2595 for pool use or www.heightspool.com for membership questions and pool hours. Don't forget the sunscreen.
THE DOSEUM GRAND OPENING
The DoSeum, San Antonio's only museum just for kiddos, will celebrate a grand opening June 6, during the first weekend of summer. Seek, discover, experience, create and learn: Get in line for the grand opening of the GRAND DoSeum, at 2800 Broadway. This state-of-the-art learning facility will feature interactive exhibits, an interactive robot named Baxter, a musical staircase, a children's river, an interactive puppet parade and more. For details and other information, call 210-212-4453, or visit www.thedoseum.org.
4TH OF JULY PARADES
On Saturday, July 4, Independence Day parades and celebrations are set to take place. Check out these details as you plan your holiday festivities with family and friends.
OAK PARK/NORTHWOOD
The parade route will begin promptly at 9 a.m. at Northwood Presbyterian Church at Pike and Urban Crest. Teka Molino will be present with their food truck. Northwood Presbyterian Church will be having its carnival as well. City Councilman Mike Gallagher will be on hand to speak to attendees.
TERRELL HILLS
Decorated cars and bicycles will line up for the parade at Eldon and Grandview. Food booths, petting zoo, face painting and more will make the holiday a wonderful celebration. Parade begins at 9 a.m. Please call 210-824-7401 for details.
MAHNKE PARK
Bring your kid-powered vehicles and a snack to share for a short parade around Clover Lawn Pocket Park; meet at Thorman and Avenel. Parade begins at 10 a.m. For more details, please contact info@mahnckepark.org.
OLMOS PARK
Neighbors will begin gathering at 8:45 a.m. at Alameda Circle, and the city of Olmos Park parade will start at 9:15 a.m. Vintage cars and decorated bikes, scooters, pets on leashes and strollers are welcome. For more details, please contact citysecretary@olmospark.org.
ART IN THE DARK
The 5th Annual Art in the Dark "show" and sale will be the first event to be held at the new DoSeum on June 18, 6:30-9:30 p.m. '09er Julene Franki, a lawyer, artist and writer, will be a participating artist. She will be donating a painting of flowers from the community garden. San Antonio Lighthouse for the Blind hosts the event. All proceeds will benefit Blind Children's Programs.
MEET AT THE MCNAY
Meet at the McNay Art Museum on the second Tuesday of each month for an evening of free fun on the museum grounds. Beginning June 9, 6-9 p.m., each month will feature a local band or DJ, food for sale from San Antonio's best food trucks and beer courtesy of Crispin Ciders. Catch a free docent-led tour of the collection at 6 and 8 p.m. Go to www.mcnayart.org or call 210-824-5368 for more information, and while you're checking details, look into all the art-inspired happenings on ArtFULL Wednesdays.
ELAINE TURNER UNVEILS 1ST APPAREL LINE
Designer Elaine Turner's Spring 2015 collection includes easy-to-wear separates for every body type in multiple silhouettes, including caftan-inspired dresses, tunic tops, chic pajama-style pants and shorts.  Fabrics range from silk to lightweight georgette and ponte knit, all of which were chosen from the perspective of ease, quality and comfort. 
Her collection is designed to accomplish three goals: to create chic, classic, essential pieces that are a must-have in every woman's wardrobe; to appeal to all body types and multiple generations of women and to communicate her core brand message of bold color, fun prints and unexpected details.
BROADWAY BANK AWARDS SCHOLARSHIPS
Five students from Sam Houston High School were each awarded a $2,000 scholarship through the annual Broadway Bank Scholarship program honoring Col. Charles E. Cheever, founder of Broadway Bank — and his wife, Betty Cheever. Broadway Bank awarded the students — Shaneka Crawford, Morgan Henson, J'Maricus Myers, Maria Piedad and Randon Wright — scholarships at an all-employee gathering. The bank's mission is to provide educational opportunities for high school seniors in collaboration with the San Antonio Education Partnership (SAEP), whose goal is to close the college graduation gap for San Antonio by helping its students graduate from high school, enroll in college and earn a college degree and/or certificate. Through the partnership, the students are selected based on SAEP criteria of a 95 percent attendance rate and a B average. Care Corps, Broadway Bank's volunteer organization, focuses their efforts on nonprofits that provide students from low-income homes with the tools and assistance they need to succeed in school and beyond.
BY LESLIE FOLEY