The Angel Affair
Any Baby Can hosted an all-white attire event honoring true angels in their work, making a difference in our community.  Mr. Craig Stanich, VP of Intermediate Feedstocks/Fuel Oil Marketing for Valero Energy and Dr. and Mrs. R. David and Abby Ekmark.  Abby is the mother of Rudy Alejos, a child diagnosed with autism who tragically passed away in a fire in 2011. Abby swore that Rudy's young life would have meaning, and she continues to honor him by her commitment to keeping other children diagnosed with autism safe. Abby is the reason Any Baby Can offers Safety Training and First Responder training in Bexar and surrounding counties.  Abby and her husband sponsor The Walk for Autism every year and area driving force behind the work that continues at Any Baby Can.
The event underwriter was Neiman Marcus and Xitlalt Herrera-Salazar, the PR manager for Neiman's, created an atmosphere of elegance and philanthropy by providing fashion vignettes, a lipstick bar and a live auction item – A day of luxury at Neiman Marcus.  Speaking of auctions, auctioneer Tom (T-Bone) Bounds performed an excellent job of raising funds.  Mistresses of ceremonies Roma Villavicencio and Cristina Blackwell with KENS 5 Great Day SA co-hosts rallied the crowd.
Following the presentation of honorees, live auction and dinner, guests enjoyed the Love and Happiness After–Party with the Love and Happiness Band!
AugustHeart
Augustus Cummings Koontz was a healthy young athlete from San Antonio. In October 2008, his life was cut short at the age of 18 by an undiagnosed heart condition called hypertrophic cardiomyopathy (HCM), resulting in sudden cardiac death.  To keep other families from experiencing the same grief, Doré Koontz and Bart Koontz, launched AugustHeart in May 2011 with a bold vision: to establish and fund a free community-wide cardiac screening program for teens to minimize the risks of sudden cardiac arrest. He had a big heart and will forever be remembered because of AugustHeart.
Year after year, the Hearts of Texas returns to Pearl Stable to celebrate the lifesaving work of AugustHeart.  A night of Texas Music to Save a Life features an array of live country music entertainment while guests enjoy an up-close-and-personal experience with Texas country performing artists.
Radney Foster, Bruce Robison, Kelly Willis, and William Beckmann provided a Night of Texas Music to help save a life. Ninth annual Hearts of Texas fundraiser supported AugustHeart's mission to provide free heart screenings to teenagers to identify selected heart abnormalities to reduce the risk of sudden cardiac death.
Cure Cancer Card Fundraiser October 18-27
During a 10-day shopping period from October 18-27, a $50 Cure Cancer Card entitles purchasers to 20% discounts from hundreds of retail locations in San Antonio and Boerne; 100% of proceeds from card sales benefit research and patient assistance at the Mays Cancer Center at UT Health San Antonio MD Anderson Cancer Center. To purchase a card and to view a list of participating retailers, visit www.sacancercouncil.org or call (210) 450-5571.  Ginny Peacock,  Beverly and Mike Birnbaum, Liz Conklyn, Karen Lee and David Zachry, Lori and Mark Wright, Kelley Frost and Jean Cheever are a few in the neighborhood associated with the fundraiser.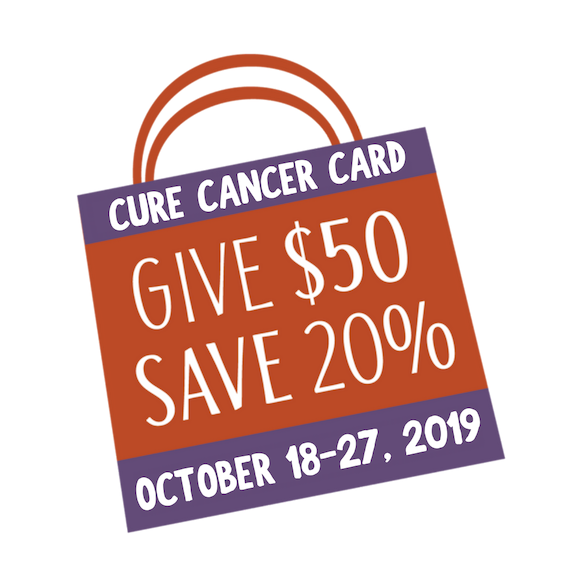 Happenings at the San Antonio Botanical Garden
They're big, really big. David Rogers' Big Bugs stand as tall as 25 feet and have wingspans up to 17 feet wide, and they are on exhibit through December 8th. David Rogers' Big Bugs exhibit includes ten larger-than-life insect sculptures, all made from natural materials, positioned throughout the 38 acres of the Botanical Garden. The sculptures are created using various combinations of whole trees found standing or fallen dead, cut green saplings selectively harvested from the willow family, dry branches, and other forest materials.  https://www.sabot.org/david-rogers-big-bugs/  # 1 Spider   # 2 David Rogers' Big Bug
The San Antonio Botanical Garden hosts Moonlight in the Garden of Good and Evil, where garden fairies, trolls, superheroes, and villains roam the night. Delight in an evening spectacle where revelers will be enchanted by a spectacular live performance, music, tarot card readers, and games of wit and strength. Enter-if you-dare the costume contest for prizes. Visit the haunted lake where spirits roam freely; food trucks, beer and wine cash bar for those 21 and older. Halloween costumes are highly encouraged (over the face masks will not be allowed).  October 26th, 6-10 p.m., society@sabot.org for tickets and further details.
ReDo
Shiner Beer presented ReDo (Adult Nights) at the DoSeum for former and current students (over 21) who reported to the auditorium in their school colors, cheerleading outfits, and school logos. Doors opened and students were greeted with a rousing welcome by Harlandale School Band! Nothing like a pep rally without tailgating and there was plenty to drink and eat including munchies from Shake Shack, Smoke Shack, IKEA, Rockstar Energy Drink, Heavenly Gourmet, Boiler House Texas Grill & Wine Garden, and of course Shiner Beer. Game Time kicked off at 7:00 with activities including face painting, Legos building, and mum making, as well as all the fun activities the DoSeum offers. You read that right; you could create your own mum in your school colors. Here's one to get you ready: We're number one, Can't be number two, and we're going to beat the whoopsie out of you! Hip Hip Hooray!
by Leslie Foley