Girl's Inc.

The 14th Annual Strong, Smart, and Bold Luncheon honored former board member and current Girls Inc. Guardian, Emilie Herrmann Petty. Husband Christopher Petty and their two boys Hil and Gus and parents Karen and Ronald Herrmann, brother Austin Herrmann and his wife Karah were present as well as numerous friends celebrating the special occasion.
The luncheon opened with a welcome by board chair Lindsay Armstrong followed by the invocation given by Heather Haynes. Spring fashions were presented by Julian Gold; teens, Deja Morris, Tyla Oliver, Kimberly San Juan, and Emma Williams from Girls Inc. also took turns on the runway. Girls Inc. luncheon provides the organization with the opportunity to recognize a woman in the community who has gone above and beyond to invest in the lives of girls across the Alamo City.
Supporters of Girls Inc. and friends of Emilie Herrmann Petty included sponsors Carla Brozovich, Ana Leah Montemayor, Jessica Worth, Corinna Holt Richter, Bonnie and John Korbell, Julianna Hahn Holt, Caroline Barnes, luncheon co-chair Kelly Wade Fry, board member CeCe Frost Griffin, Sarah Hager, Amelita Mauzé, Bonnie Muecke and Jill Simpson. Another listing of sponsors listed in the program included: Emilie's Girlfriends-Gloria Steves Dilley, Jolie Flavin, Lauren Garansuay, Adrianna Grossman, Triana Grossman, Lindsay Guenther, Kim Johnson, Christina Ketabchi, Lee Lee, Nicole McClane, Mallory Moorman, Megan Steves, and Kristin Tips.
Friends: board chair Lindsay Armstrong, Claudia Nolen, Rita Feik, Karen Lee Zachry, Linda Whitacre, Raven Labatt, Jenifer Brown, Bekki Kowalski, Nelson and Tracy Wolff, Valerie and Jack Guenther, Ashley Weaver, Ruth Medellin, Callie Price, Katie Luber, Natalie Newell, Ana Montoya who was donating a percentage of art sales to Girls Inc., were also celebrating Emilie and Girls Inc.
Guests were given Girls Inc. Fiesta medal designed by fifth-grader Xochitl Garza-Cortez and board member Angela McClendon Johnson introduced teen girls from Girls Inc. The event surpassed the goal of raising $165,000.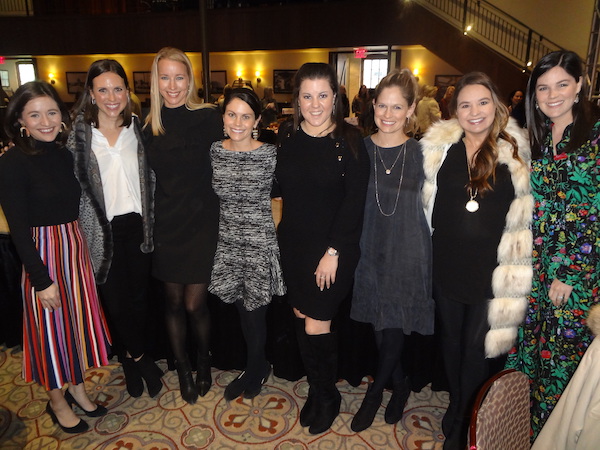 Hearts in Harmony Gala
This year marked the eighteenth annual gala benefiting Children's Bereavement Center of South Texas. The annual event honored Mayor Ron Nirenberg and Erika Prosper with special guest speaker Shannon Turner and honorary chairs Suzy and Cappy Lawton (last year's honorees). Gala chair Zoe Reilly along with committee Emily Cage, Susie DeKoch, DDS; Courtney Gerken, Ann Guerrero, Nicole Johnson, Friends board president Brooke Leddy, Kourtney Little, Alexander McDonald, Katie Rogers, Page Ryan, Faith Stouffer, and Jordan Williams oversaw an evening filled with auctions, dining, and presentations. Fiesta attired guests including Asher Reily, Bert Pfiester, Michelle and Randy Cadwallader, Barbara Wood, Lee Anne and Stewart Hendry, Jamie and Ty West, Edie and John Wright, Janie and Jim Worth, Ann and Andrew Himoff, Katie Reynolds, Allison and Josh Zeller, Patricia and John Sethney, Tam and Tamara Coyle, Brandon Williams, Carol Ahern, Susan Naylor, Courtney and Chip Percy, Lisa Howerton, Kerry and Chris Quinn, Kendall Mazurek, John Turner, William Cage, Blake Stouffer, Jodi and Michael Wood, Janet and Boxy Hornberger, Walter Leddy, Lucy and David Peveto, Kitty Lange, and Dr. and Mrs. Rajiv Rajani, filled the ballroom at this eighteenth annual favorite event.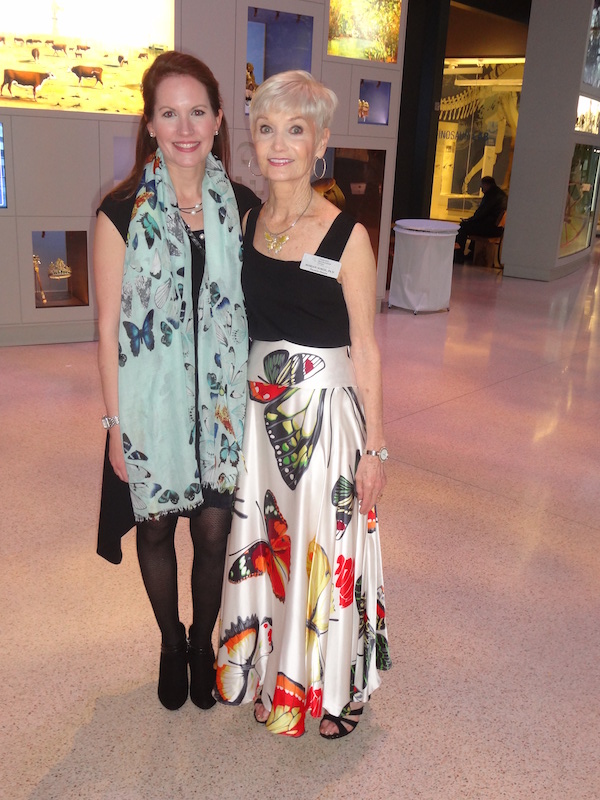 FIESTA IN '09
Hundreds came out in their favorite FIESTA wear to enjoy Alamo Heights Night at Incarnate Word University on Friday, April 12. The festivities included food from some of San Antonio's best restaurants including fajitas, Texas style BBQ, street corn and the always-popular chicken-on-a-stick. Sweet selections included funnel cakes, chocolate chip cookies and more! Adults enjoyed Dos Equis, craft beers and wine in the wine garden. Live entertainment included a Mariachi band as well as Finding Friday, Hotcakes, Skyrocket, and the Brandon Michael Band. There was a carnival midway for kids of all ages.
BY LESLIE FOLEY