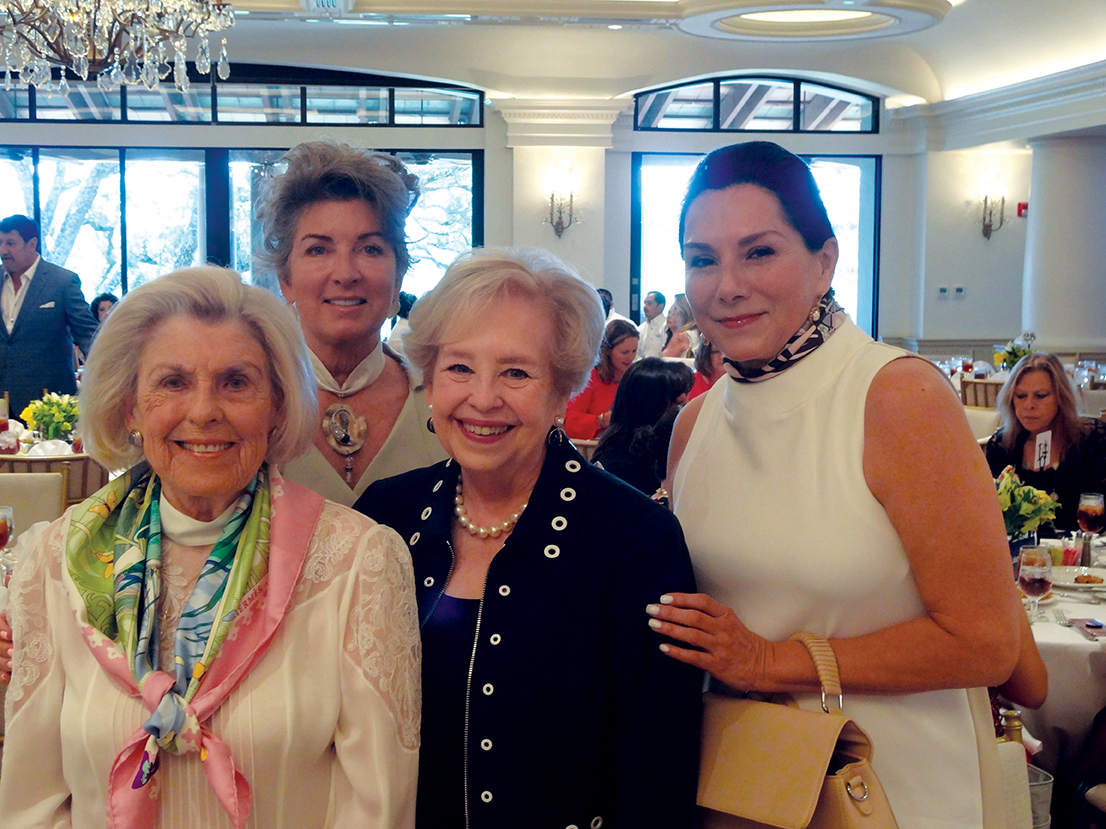 San Antonio Gardenia Club 57th Coronation
The San Antonio Gardenia Club celebrated the 57th Annual Coronation and Presentation of the Queen and her Court honoring Ashton Leigh McDaniel and her Duchesses Kendall Lauren Batchelor and Savannah Lynn Brown at the beautiful Argyle. Beginning in 1970, the Queen's Coronation has been held each year in May or early June. Harpist Nelda Etheridge serenaded guests as they made their way to the lawn and sipped sparkling Rosé . Queen Ashton Leigh McDaniel was escorted by her brother Lofton McDaniel. The court included twenty three princesses escorted by TMI Saber guards, four flower girls and six attendees.
Longtime San Antonio Commercial Real Estate Firm Rebrands as Worth & Associates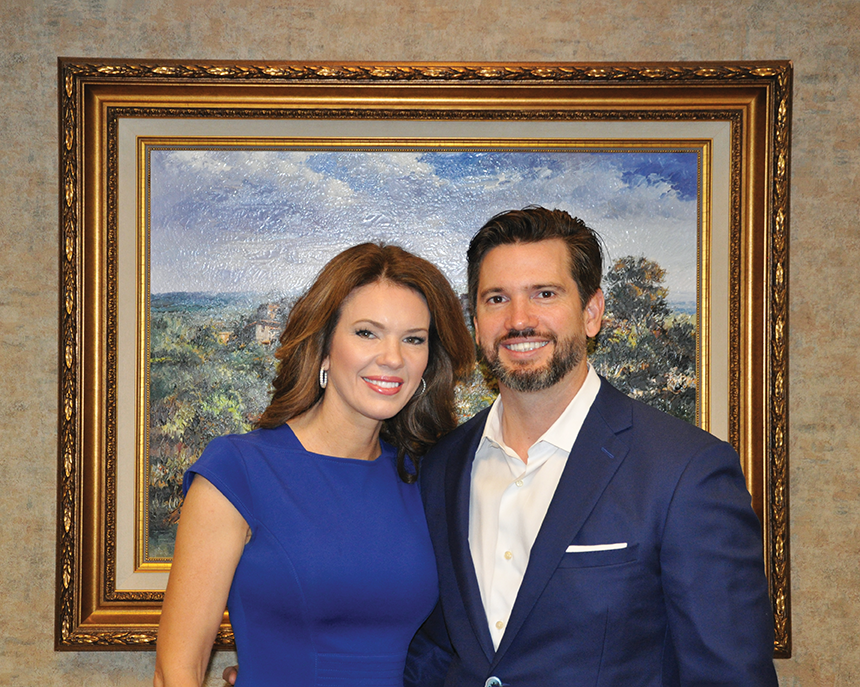 San Antonio commercial real estate developer R.L. Worth & Associates announced it is rebranding as Worth & Associates. In addition to the rebrand, the company announced its new leadership team – Clint Worth, President of Development & Brokerage and Jordan Worth Arriaga, President of Operations and Property Management.
Established in 1986, Worth & Associates is a locally owned and operated San Antonio-based commercial real estate development, investment and brokerage firm that operates exclusively in the South Texas market. The company has a stable portfolio of more than 2.8 million square feet of commercial real estate properties owned and managed internally. Founder, Bob Worth, has long been one of San Antonio's most prominent office developers and an acknowledged leader in San Antonio real estate. The Real Estate Council recently honored Bob as the 2017 recipient of the prestigious Philip M. Barshop Award for his outstanding accomplishments in the industry.
Lifetime Achievement Award Luncheon Benefitting San Antonio Can High School
The San Antonio Country Club was packed with business associates, friends and family to honor Rosemary Kowalski during the 15th Annual Motherhood: The Lifetime Achievement Award Luncheon which recognized Kowalski, who has enriched the lives of thousands, through her generosity and dedication to our city. The luncheon honors women in our city who have made an impact through leadership, volunteering and advocacy.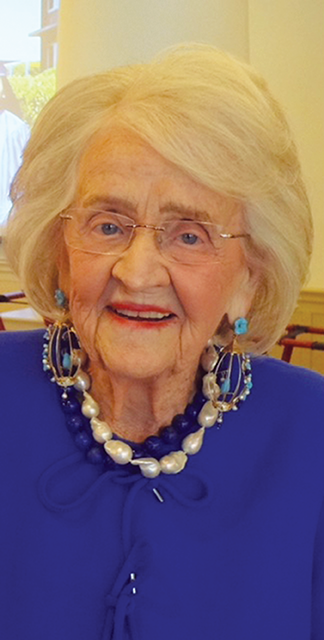 Ursula Pari served as mistress of ceremonies and introduced luncheon chair Anna Torres and committee members Norma Reyes, Gloria Delgado, Lisa Piland and Dr. Deborah Valdez. Well-wishers included: Greg and Bekki Kowalski, Katie Reynolds, Peggy Walker, Mayor Emeritus Lila Cockrell, Jim and Tena Gorman, Lynn Ziegler, Bo McAllister, Jack and Liza Lewis, Joanne Boone, Mary Worth, Jane Macon, Carolyn and Mark Johnson, and past recipients Barbara Dreeben and Betty Cavender. Father Pat O' Brien from St. Pius X Catholic Church gave the invocation and current student Robert Paylor and SA Can High School graduate Carlos Garcia served as keynote speakers with heartwarming stories. Proceeds benefit students of San Antonio Can High School, who often require support beyond the classroom.
Thrivewell Foundation
Channel Williams, local stage IV cancer warrior, author and inspirational speaker addressed luncheon attendees during the annual luncheon. Luncheon chairs Graciela and Francisco Cigarroa, M.D., oversaw the event which raised $275,000 in funds to ease the burden of adult cancer patients and their families during their cancer journey. Luncheon committee members included Melissa Branch, Stacy Buck, Shaunda Campos, Alice Thorner, Tracy Strieber, Aimee Locke, Virginia Koehl, Wiede Cutshall, Emily Kaufman, Mary Jimenez, Carla Nastala and Kim Kleberg.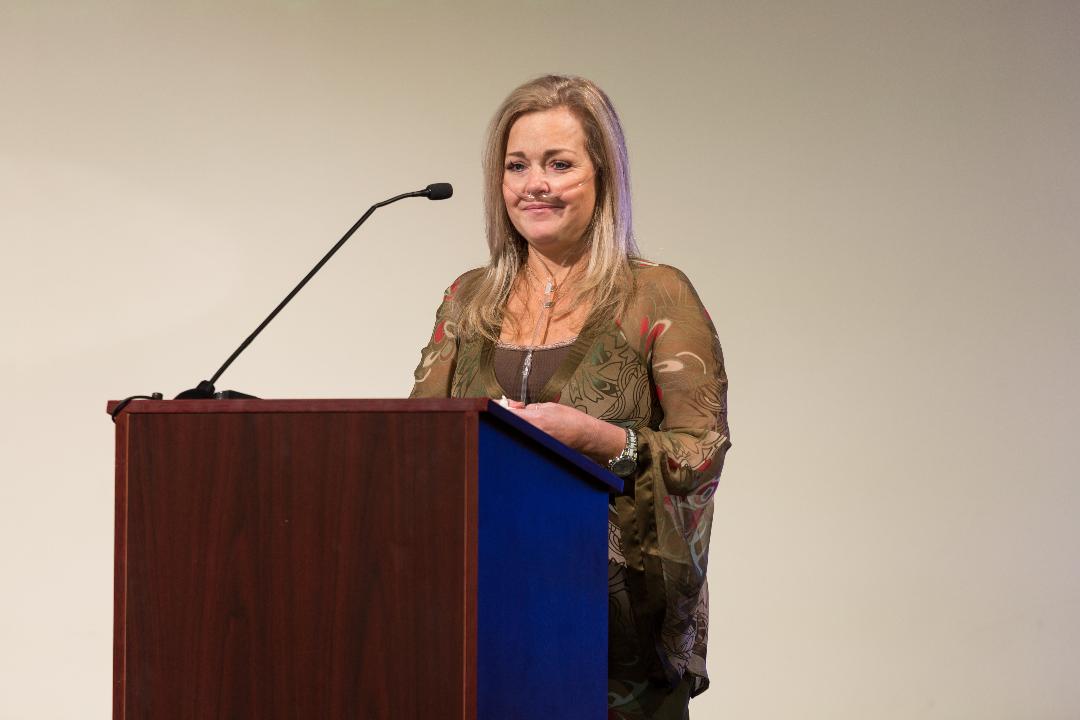 Chaplain for the San Antonio Fire Department, Robert Emmitt, gave the invocation, and there was a performance by Constanza Roeder & Hearts Need Art Choir with Pianist, Darrin Newhardt and The Roar In Me – Constanza Roeder and Lean On Me – Bill Withers.
Others enjoying the luncheon: Janet Holiday, Steve Hays, Lynn Stahl, Diane Warren, Virginia Coehl, Jeanne and Eduardo Alfaro, Monica Cavazos, Beth Plummer, Beverly Levy, Staci Foster, Carla Pierce, Dr. Anita Remerowski, Barbara Spigel, Betsy Baker, Christina Saunders, LaDonna Sutherland, Margo Spitz Marbut, Alice Lynch, Jimmie Balling, Bette Bexter, and Robert and Hannah Rochelle.
Guests were also treated to luncheon recipes and healthy living recipes. Next year's date is April 12, 2019, so make sure to save the date.
Friends Of Barney Smith Celebrates His 97th Birthday at this Unique Museum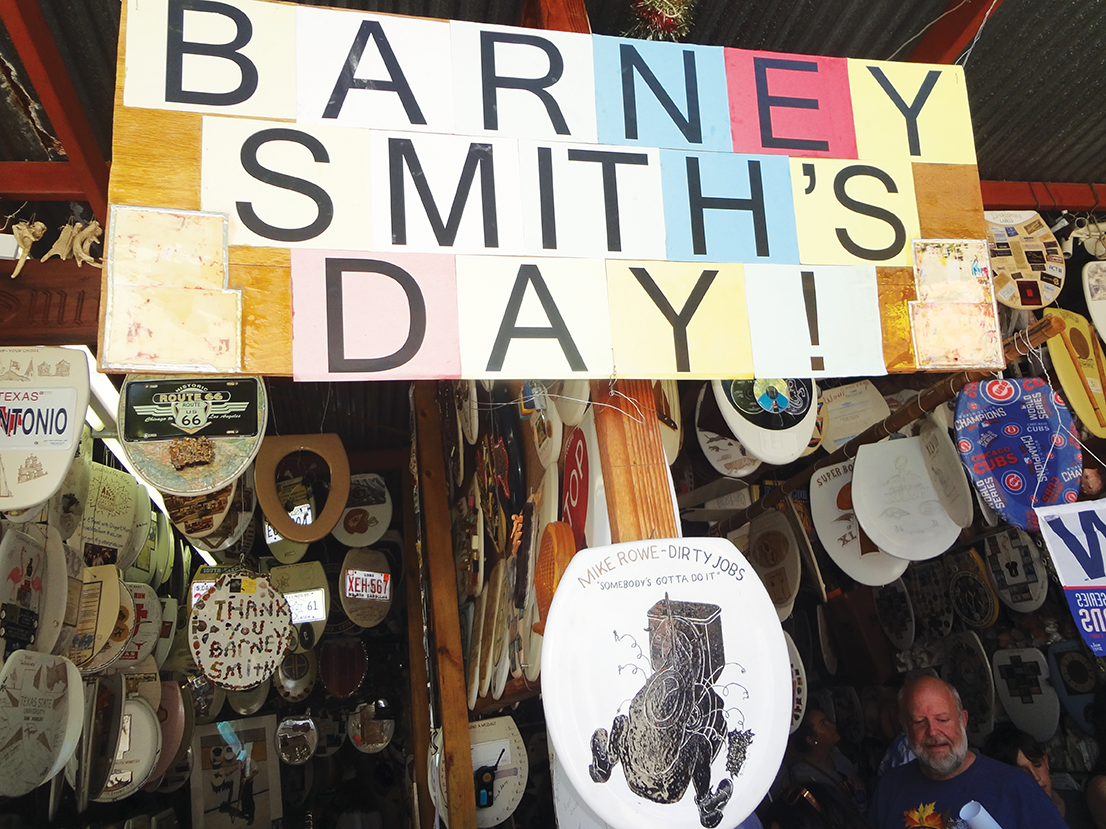 King of the CommodeMr. Barney Smith, hosted a book release party and celebrated his 97th birthday with tours of his unique Toilet Seat Art Museum. I've taken a few visitors over the years and it never fails that Barney himself shares his stories and tales of over 1,500 eye-catching works of art. Impressive it is; just ask and there is probably a toilet seat decorated from your home state or a toilet lid collaged with items from your favorite movie, hobby and more. It's a must-see-to-believe. Mickey Mouse, NASA, Pez dispensers, pictures from TV shows, Texas Aggies, Star Wars, UPC codes, the Spur's Sean Elliott, a yellow happy face, trolls, faucet handles, cigar pipes, seashells and everything in between! Take the tour – call ahead, google for phone and address, and enjoy Barney's detached garage, aka the Toilet Seat Art Museum. I promise you will be amazed, and don't forget to bring along your camera!
By Leslie Foley