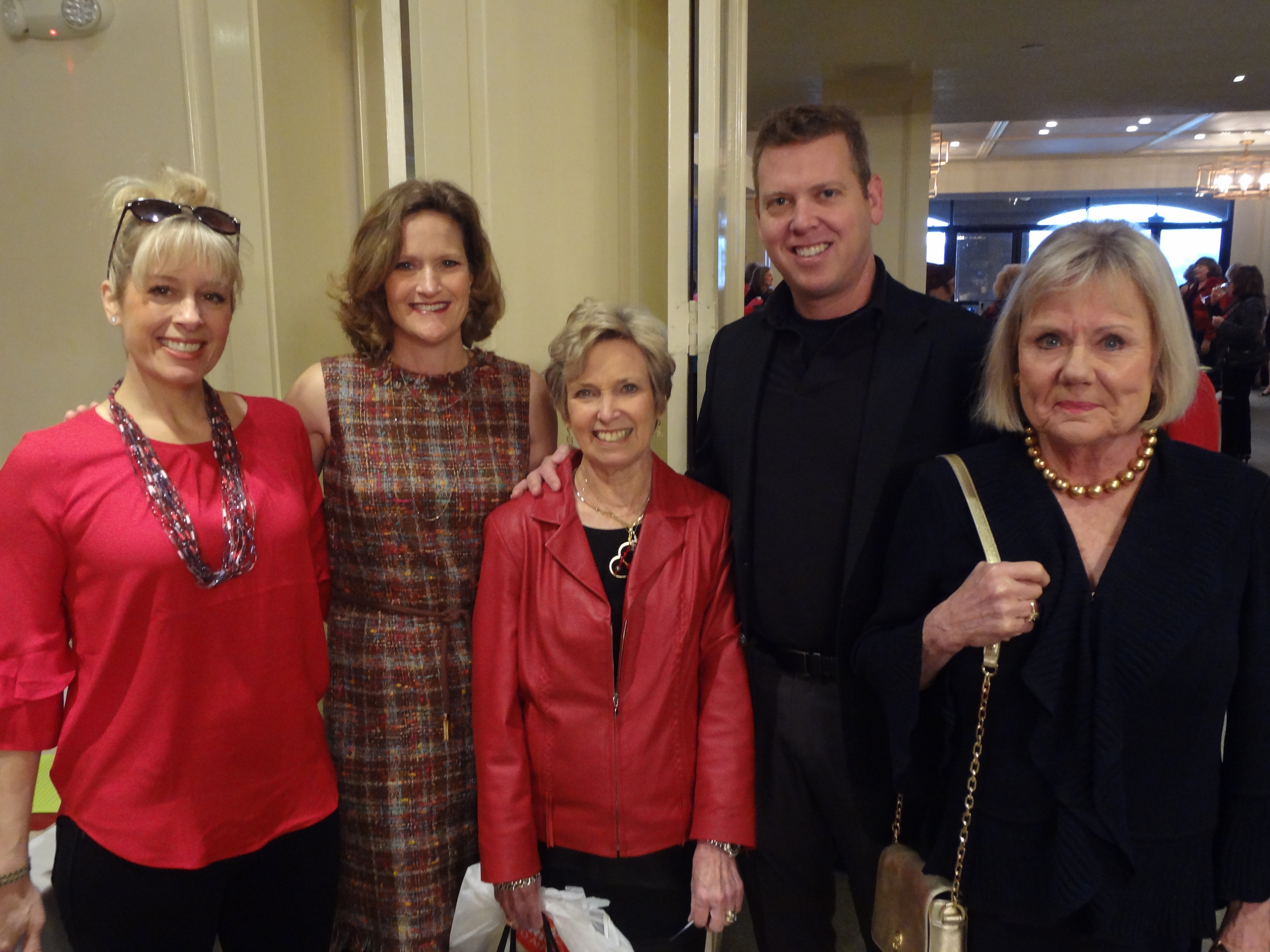 2018 Valentine Luncheon
The annual Friends of Hospice luncheon raises funds to provide for uninsured patients; over its 26-year history, nearly $4 million has been raised. This year's luncheon, chaired by Sally Forester and Sandy Ryan, took place a few days before Valentine's Day, and once again, guests donned their bright red for the annual occasion. The tables were set with white tablecloths and pink napkins and a wicker basket filled with red hearts and a stuffed teddy bear. Committee members, including Lois Armor, Joanne Cox, Cynthia Duvall, Betty Ferrell, Patti King, LouAnn Noll, Beverly Pace, Kenda Willoughby, Nancy McHugh, Melinda Schultz, Margie Bohl, Marie Soules, Kathryn Cocke, Mary Denny, Carolyn Tolar, and style show co-chairs Sally Ball and Mary Ann Franzke, produced a successful event raising funds in support of patients and their families in end-of-life care.
Executive director Ginger Cave and president Donna Gilger welcomed guests, including Jan Davis, Barbara Winship, Marion Jeffers, Carol Kaye Glaze, Jane Crump, Ann Biggs, Maria Morgan, Karen Dawson, Linda Jacob, Harriet Maverick, Mary Beth Fisk, Pam Haney, Mary Lou Vielock, Tookie Spoor, Liz Jauer, Linda Kay Bowman, Donna Vaughan, Pam Embrey, Irene Shaw, Sue Dullnig, Mary Burch, Rose Marie Banack, Shirley Crews, Carolina Canales and Jan Fischer.
Models showing the latest styles were Avery Dullnig, Heather Finkle, Judy Glotfelty, Kelli Grant, Beverly Purcell-Guerra, Orbilia Hayes and daughter Jackie Kocher, Heather Martin, Marguerite McCormick, Julie Bray Patterson, Bonnie Reed, Lora Watts, Arlene Wueste and escorts Bill Crump and Nick Grant.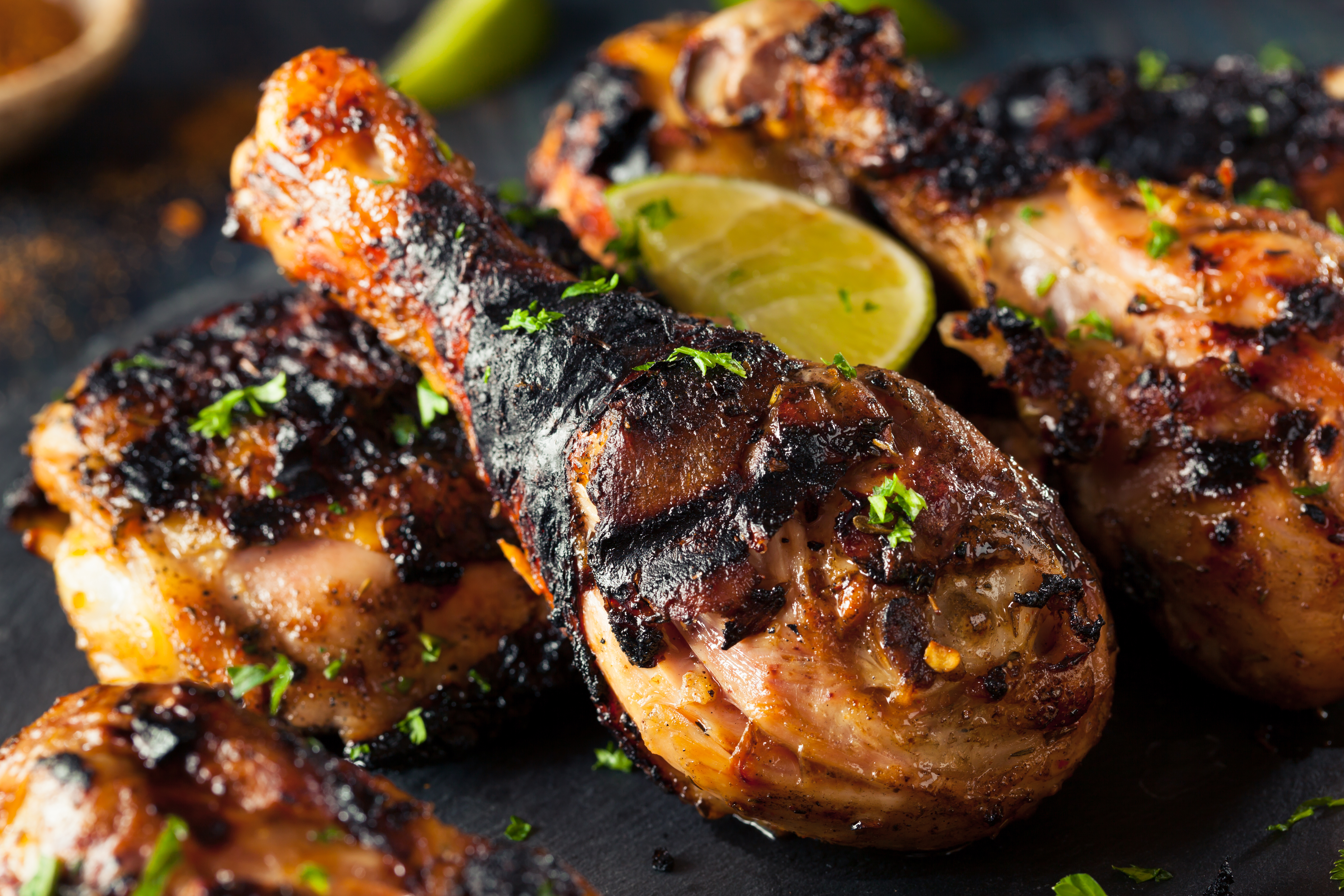 Over at the McNay
Get your monthly dose of art and culture at noon on April 18— Caribbean Cuisine, part of the ARTFULL WED series. Or enjoy a family performance: Sounds of Life — experience the art of dance paired with traditional Spanish and Mexican song as you enjoy dance demos. And best of all, save the date for April 26 for Get Reel featuring Purple Rain, 7 p.m. The screening is timed to coincide with the second anniversary of Prince's death.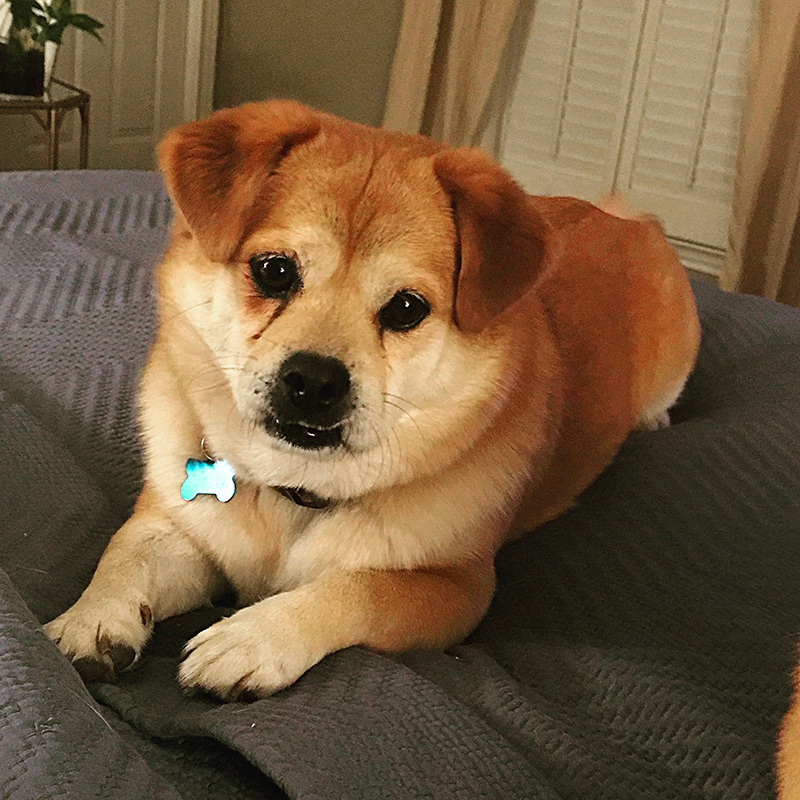 Alamo Heights Mayor's Dog Raises Over $30,000 for Humane Society
Jerry Rosenthal, the adopted rescue dog of Jill and Mayor Bobby Rosenthal, is running for El Rey Fido 2018. With the help of his friends Jerry has raised $30,000.00 for the San Antonio Humane Society. The goal of El Rey Fido is to raise money for the Society to help save the lives of San Antonio's animal population. Jerry was supported by the community and received sponsorship from the following local businesses: Julian Gold, CD Murry Engineers, the Betty Kelso Foundation, Ed Kopple, Courtney & Co., and Kinder Partnership.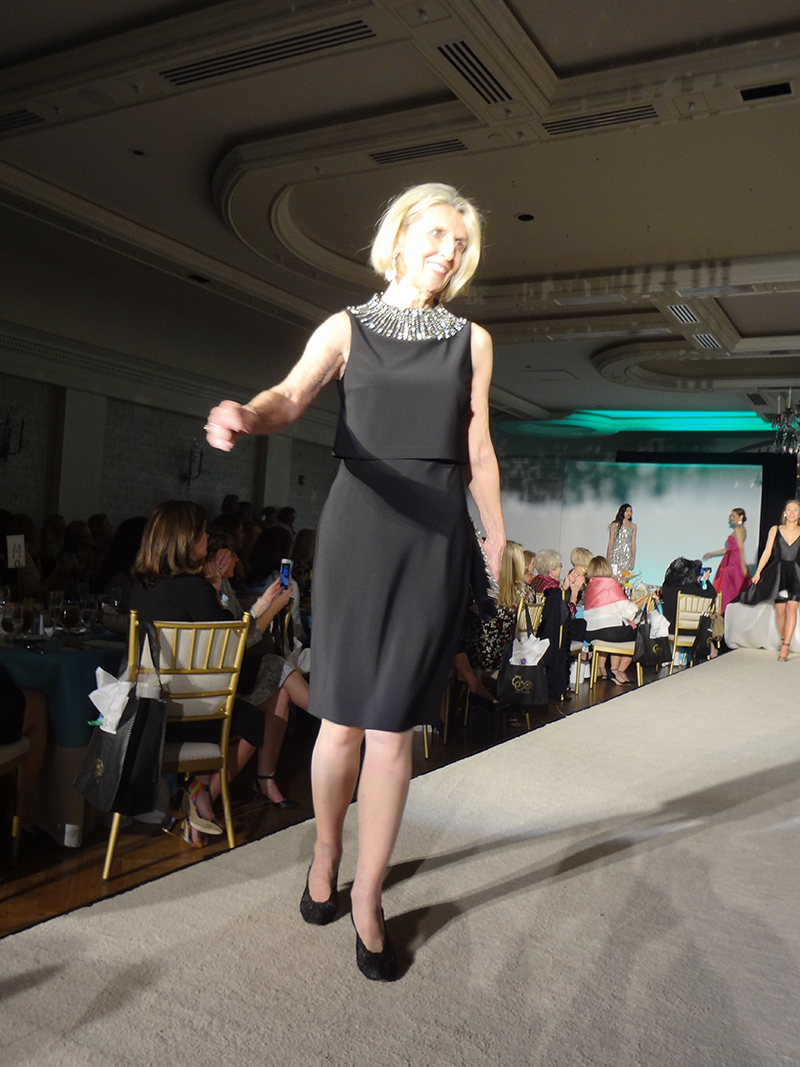 Sail into Spring
Perfect weather set the tone for Sail into Spring, the Gardenia Club's annual spring style luncheon. It featured fashions from Julian Gold, hula dancers, mermaids, Poseidon, tropical plants, steel drum and marimba music and spring fashions. The menu selections —mangospaucho shooters, red snapper and chicken (aka Island on a Plate) — were a hit, but even more so the desserts, Key West Key Lime Pie or Bird of Paradise Guava Bavarian Mousse. Thanks to DeeAnn Simpson for the menu selections. Beautiful tropical arrangements from Tom Cardenas, RIC Floristry, went quickly, as did the raffle prizes, with Dale and Mertie Wood winning the San Miguel de Allende trip; Mary Spalten, an abundant array of wines, champagnes and spirits, courtesy of the Gardenia Club board; and Ursula Pari, the cruise package.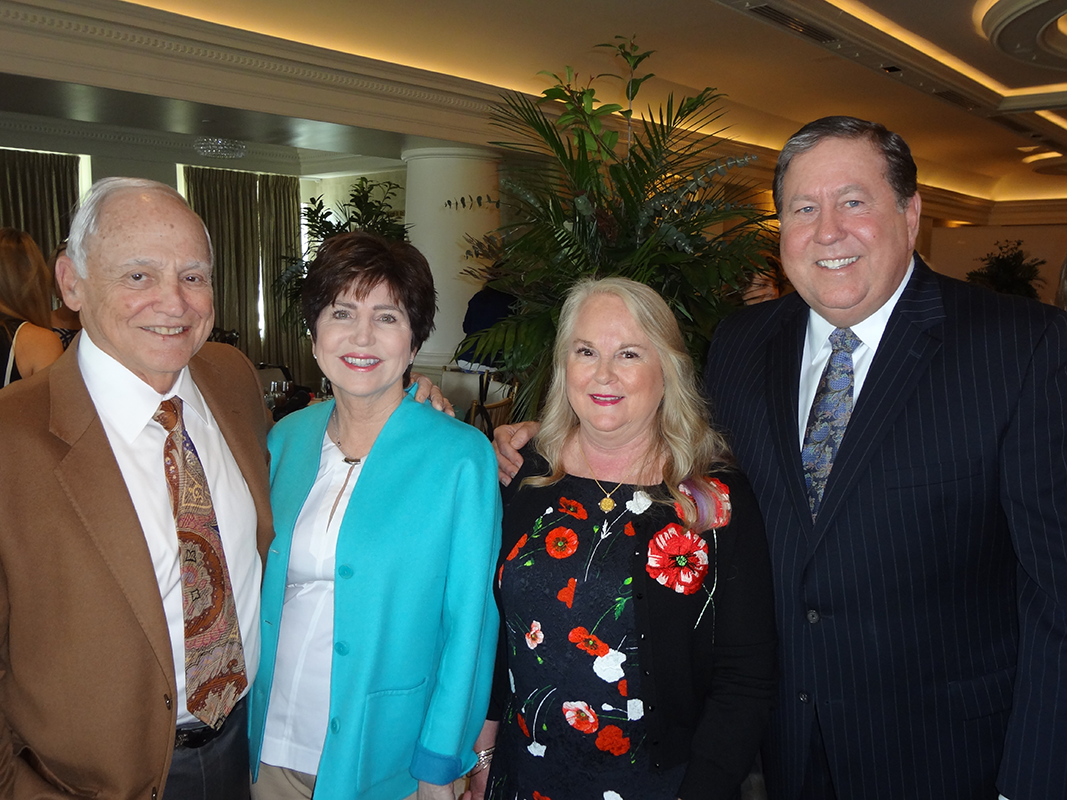 Club president Siobhain Anders and co-chairs Sharron Batchelor and Carroll Dorsey Walker outdid themselves again this year! Tenchita Flores presented steel drum and marimba performer and scholarship recipient Danielle Morales. A few others purchasing raffle tickets or drinks at the Tiki bar included Pam Gilbert, Veronica Boldt, Beverly Purcell-Guerra, Bob Gurwitz, Loretta Patterson, James Glover, Pam Embrey, Joan Gaither, Britt Kleberg, Courtney Schultz, Carol Kaye Glaze, Lori Wright and Lulu Zertuche.
Save The Date!
April 12
15th Annual Le Brunch Des Chapeaux
The Argyle
This event benefits autism and will be held at The Argyle. Do wear your most fabulous hat!
www.acn-sa.ejoinme.org/lebrunch2018
April 16 – 22
Valero Texas Open
156 of the world's top golfers will take on the AT&T Oaks Course at TPC San Antonio and compete for their share of the $6.2 million purse. For a complete schedule of events visit www.valerotexasopen.com.
April 19 – 29
Fiesta
Now its the time to reserve seats, sign up to volunteer and plan your party! www.Fiesta-sa.org.
April 18
The Cutting Edge Fiesta Fashion Show
McCombs Center, Rosenberg Sky Room
6pm
The UIW's "Cutting Edge" Fashion Show displays the latest fashion created and presented by UIW
fashion design students. The collections include garments students have illustrated, designed and
constructed in a year-long fashion capstone course. Proceeds benefit student scholarships in UIW's Fashion Management Program.
April 20
32nd Annual Alamo Heights Night
University of the Incarnate Word
5:30 – 11:30pm
The 32nd annual Alamo Heights Night activities will highlight food from some of San Antonio's leading restaurants and caterers as well as a live fireworks show and activities for kids of all ages!
April 28
Fiesta Pooch Parade
Alamo Heights Swimming Pool, 7:45 – 11am
Therapy Animals of San Antonio presents its 20th annual Fiesta® Pooch Parade and canine costume contest.
May 3, 10, 17, 24 and 31
The Ancira Music Series at the County Line Benefiting The San Antonio Food Bank.
The County Line Bar-B-Q on Interstate I-10
7:30Pm
Donate canned goods to the San Antonio Food Bank and enjoy a night of free live entertainment. This year's May line-up includes the following acts: Matt & the Herdsmen, The Powell Brothers, Gary Kyle, Curtis Grimes & Clay Hollis and Jamie Richards. For more information visit www.countyline.com/I10Musicseries.
May 5
The Texas BioMedical Forum Gala
The Argyle
6PM
This annual gala raises funds for the Texas biomedical Research Event. This year's theme is Mariposa. Guests will enjoy cocktails on the lawn of the Argyle, followed by dinner and dancing. For more information visit www.forum.txbiomed.org
May 17-20
Culinaria's Festival Week
Multiple venues including the La Cantera Resort and Becker Vineyards Festival Week, Culinaria's popular gustatory get-together, features multiple events over the course of four days. From food trucks to haute cuisine, beer to champagne, Festival Week truly offers something for everyone! The year's events include the Bubbles Champagne party, Becker Vineyards Luncheon, Texas Grand Tasting, Texas Taco Showdown and Burgers, BBQ & Beer. For more information visit www.culinariasa.org.
May 19
The Walk To Cure Arthritis Benefiting The Arthritis Foundation
Olmos Basin Park
Sign up and walk for a good cause. The Walk To Cure Arthritis takes place in cities throughout the country and raises funds for research, resources and hopefully a cure. Visit www.arthristis.org for more information.