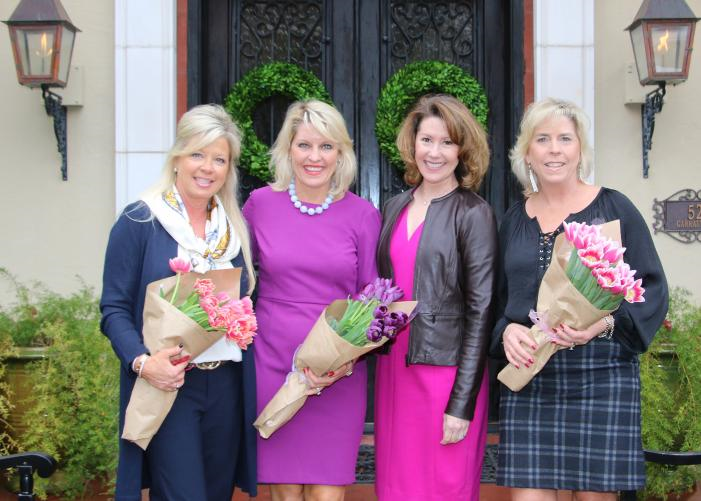 2018 Symphony Ball – Meet the Belles
The 48th annual Symphony Ball will be held Saturday, March 24, in the beautiful Stars at Night Ballroom in the San Antonio Convention Center. The Ball coincides with San Antonio's Tricentennial celebration. Journey El Camino Real de Tejas — the Kings Highway or Royal Road of Texas – which put San Antonio on the Texas map due to our famous river.
The Belle program has continued to flourish despite the ongoing uncertainty of the San Antonio Symphony. The San Antonio Symphony League has consistently been the third-largest fundraiser for the Symphony. It is a separate organization (501C3), and its bylaws indicate that if the Symphony is not presently operating, there exists the flexibility to donate proceeds raised to another local symphony group. The intent of this program is to inspire, educate and involve our San Antonio youth and community in support of our local music and art.
For over 40 years, the Symphony League has proudly presented young ladies who are the children or grandchildren of members at a formal Symphony Ball. The Belle program allows for the introduction of these young people to the community and also recognizes the generosity of those who have traditionally supported the League as volunteers or donors. During their freshman, sophomore and junior years of high school, Belles earn volunteer service hours through various Symphony and League events. The Belles are presented during their senior year of high school. Parents, grandparents, legal guardians or sponsors who are active members of the Symphony League are encouraged to submit girls' names.
The Symphony Belle program was begun in 1972 by Margaret King Stanley, then president of the Women's Committee of the San Antonio Symphony (now the Symphony League). She envisioned the Belle program, culminating each year in a gala presentation now known as the Symphony Ball, as a way to build long-lasting support for the orchestra. The Ball is one of the city's most anticipated events and has brought prestige and important funding to the Symphony. Over one million dollars have been raised, and the program continues to be a success, attracting new patrons and interest in the orchestra, year after year. At the same time, since its inception it has served to introduce the daughters of many of San Antonio's families.
Ball chairs are Toni and Craig Wood, and Belle chairs are Allison and Josh Zeller. This year's presentees are as follows:
Mary Moore Bauer
Claire Catharine Benson
Kyndall Taylor Brown
Alicia Louise Brusenhan
Kendall Caroline Chapman-Ryan
Madeleine Cate Davis
Faith Lynn Flume
Scarlett Elizabeth Gransee
Erin Elizabeth Greehey
Andrea Victoria Gutierrez
Peyton Elizabeth Hardy
Hayden Reese Hayes
Madeline Isla Holdsworth
Elizabeth Olive Kampmann
Emily Grace Liljenwall
Auburn Cherie Lucas
Annie Bailey Lynd
Hannah Elizabeth May
Merian Brooke Mueller
Shelton Lane Northington
Martha Lilly O'Neill
Madeline Gates Register
Elise Nicole Rubiola
Natalie Marie Gabriele Scheifele
Elizabeth Bradley Smith
Bailey Hays Spear
Lauren Elizabeth Stafford
Margaret Cotton Stell
Saaren Dolly Thorn
Natalie Anne Velez
Analiese Elanie Wagner
Emmerie Holland Welmaker
Campbell Jane Woods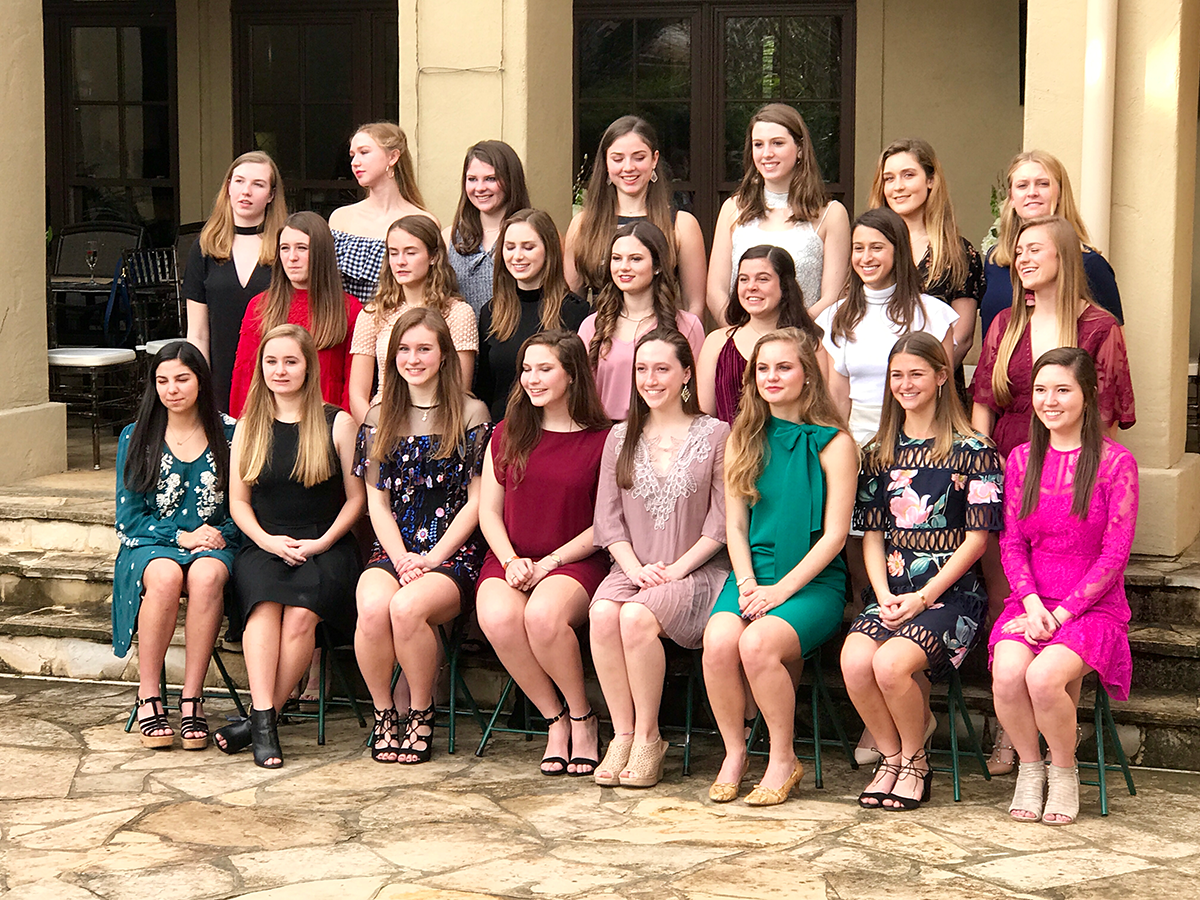 The spring Senior Belle festivities began with a lovely tea hosted by Junior Belle parents Joy Fuhrmann, Jill Burk and Debbie Behnke. The tea honored each of the Senior Belles, their mothers and several grandmothers. The SASL president, Maureen Hillman, attended, and Paul Overstreet of Overstreet Photography was on hand to photograph each of the Belles for their formal Ball program portraits. He also captured a number of candid family photos and the Senior tea hosts with the 2018 Ball chair. Trays of delicate, intricately handmade cookies by Josie Cothren with Morsels by Josie featured the SASL logo, music staff and notes, violins, harps and cellos. Beautiful and delicious!
Spring Flowers
It's the season to select your plants at the annual plant sale March 16-17 at the San Antonio Garden Center. Local garden clubs will be selling, along with the Garden Center. There is also a spring program on March 7: Arranging Texas Cut Flowers with Gretchen O'Neil. Lewis Fisher will present Preserving San Antonio on April 4. Visit the website for times and further information: Sanantoniogardencenter.org.
Texas to Table
Right next door, at the San Antonio Botanical Garden, purchase tickets to Texas to Table, March 19, at the gardens. Diners will enjoy the farm-to-table culinary experience that honors the bounty of locally sourced foods. Dinner is limited to the first 100 guests, but don't fret if you find the event is a sellout. Plan to attend the foodie cinema in the culinary garden for a perfect date night March 16, 6-9 p.m., and enjoy the movie, Eat Pray Love. Sample recipes paired with wines displayed in or inspired by the movie before screening. You will find two fun dining choices, tickets and information at www.sabot.org.
McNay Presents 100 years of African-American Art
The McNay Art Museum announced four groundbreaking African-American art exhibitions opening this Spring. Something to Say: The McNay Presents 100 Years of African American Art; 30 Americans: Rubell Family Collection; and Haiti's Revolution in Art: Jacob Lawrence's Toussaint L'Ouverture Series opened Feb. 8 and will continue through May 6. 4 Texans: The Next Chapter opened March 1 and continues through May 6.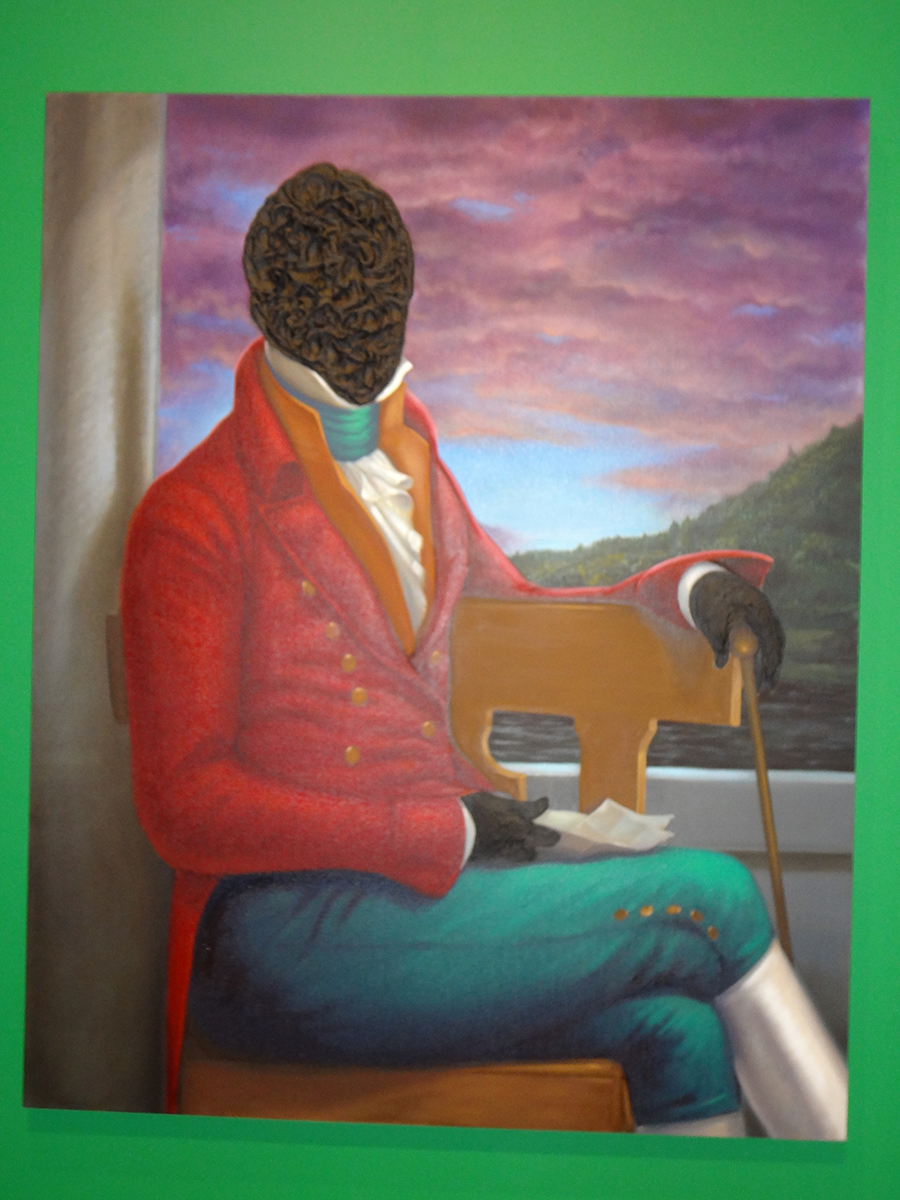 Pioneering collectors Harriet and Dr. Harmon Kelley of San Antonio paved the way for this historic moment. Something to Say illustrates the Kelley collection's impact on our cultural heritage by juxtaposing works from their renowned holdings with loans from the burgeoning African-American collections of Guillermo Nicolas and Jim Foster, John and Freda Facey and the McNay.
The exhibition presents more than 50 paintings, sculptures, works on paper and photographs by a wide range of 20th- and 21st-century artists.
Let's Rodeo Ball
The San Antonio Stock Show & Rodeo welcomed three extraordinary members to the 2018 Hall of Fame on Jan. 18. Laurie Miller, Dr. Keith Markey and the late Hadley Barrett were recognized for their support in helping the organization grow and succeed through their commitment and dedication to the mission. A few days later, at the Let's Rodeo Ball chaired by Rita Stich and vice chair Ward Richter, the honorees were announced to the 2,000-plus crowd. Jerry King of KKYX and Roy Holley, TALK ABOUT TEXAS, introduced Randy Carroll of KJ97, who sang the national anthem followed by the S.A.L. E. executive committee, including board chair Joe Soules, president Cody Davenport, James "Fully" Clingman, Mark Colaw, Fred R. "Rusty" Collier, Jr., Pat Frost, Tina Altgelt Haynes, Joe Hutchison, Nancy Loeffler, Clint Swindall, Ronnie Urbanczyk, Randy Vaclavik and executive director and CEO Keith Martin. Glitzed-up Ball attendees in their finest Western wear enjoyed live music by Clint Taft, the Buck Wild Band, Neal McCoy and Clay Walker.
2018 Joint Installation of Officers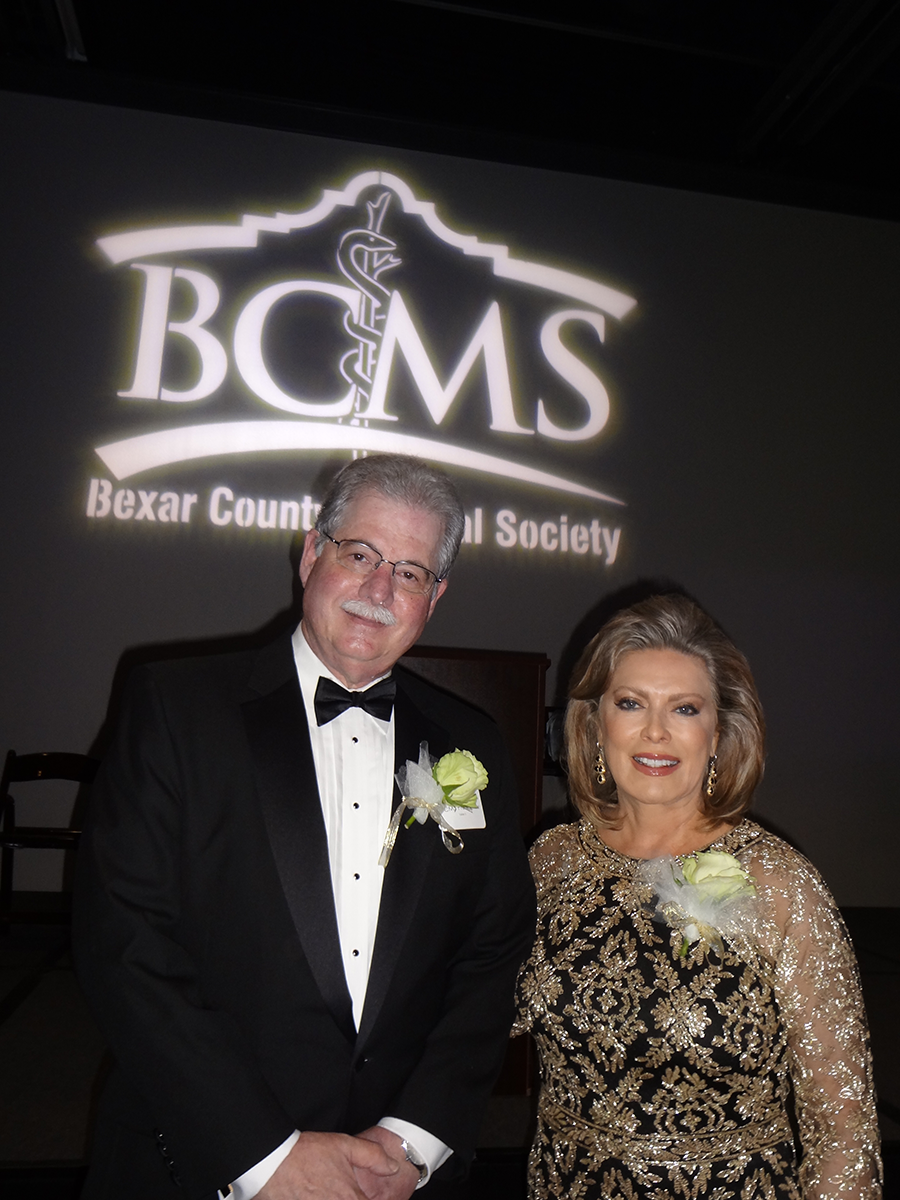 The Bexar County Medical Society and the Bexar County Medical Society Alliance installed Dr. Sheldon G. Gross as the new president of the medical society and Jennifer Shepherd as BCMS Alliance president. CEO Stephen C. Fitzer welcomed guests, followed by the invocation by Rabbi Jeffrey Abraham. A few attendees included Lorie Boies, Dr. Jayesh "Jay" Shah, Dr. Leah H. Jacobson, Dr. Fernando and Beverly Guerra, Dr. John Edwards, Dr. David Shulman and Gigi Gross.
Gus Owens Stephens Foundation Luncheon
Susan Naylor asked me to join her at the second annual Gus Owen Stephens Foundation Luncheon to hear Dr. Justin Baker, chief of the Division of Quality of Life and Palliative Care at St. Jude, as well as the medical director of Quality of Life for All (QOLA) Service – the St. Jude palliative care team. Dr. Baker's interests include end-of-life decision making, integrating palliative care into the ongoing care of children with cancer as well as patient-reported outcomes, and pain and symptom control in the context of pediatric oncology care. Architects at Marmon Mok are constructing rooms for patients and families who will be utilizing these services on the seventh floor of Children's Hospital of San Antonio.
Parents Scott and Elizabeth Stephens addressed the need and challenge to raise 2 million dollars for the Foundation. As the luncheon ended, guests, including Peggy Walker, Beth Plummer, Bert Pfiester, Kelley Frost, Nancy Avellar, Day Smith, Dr. Mark Gilger, Dina McIlhenny, Marise McDermott and Natalee Newell, who recently sold Café Dijon to Laura Fritze, purchased centerpieces stuffed with soft animals and made donations to the Foundation.
Cowgirls Live Forever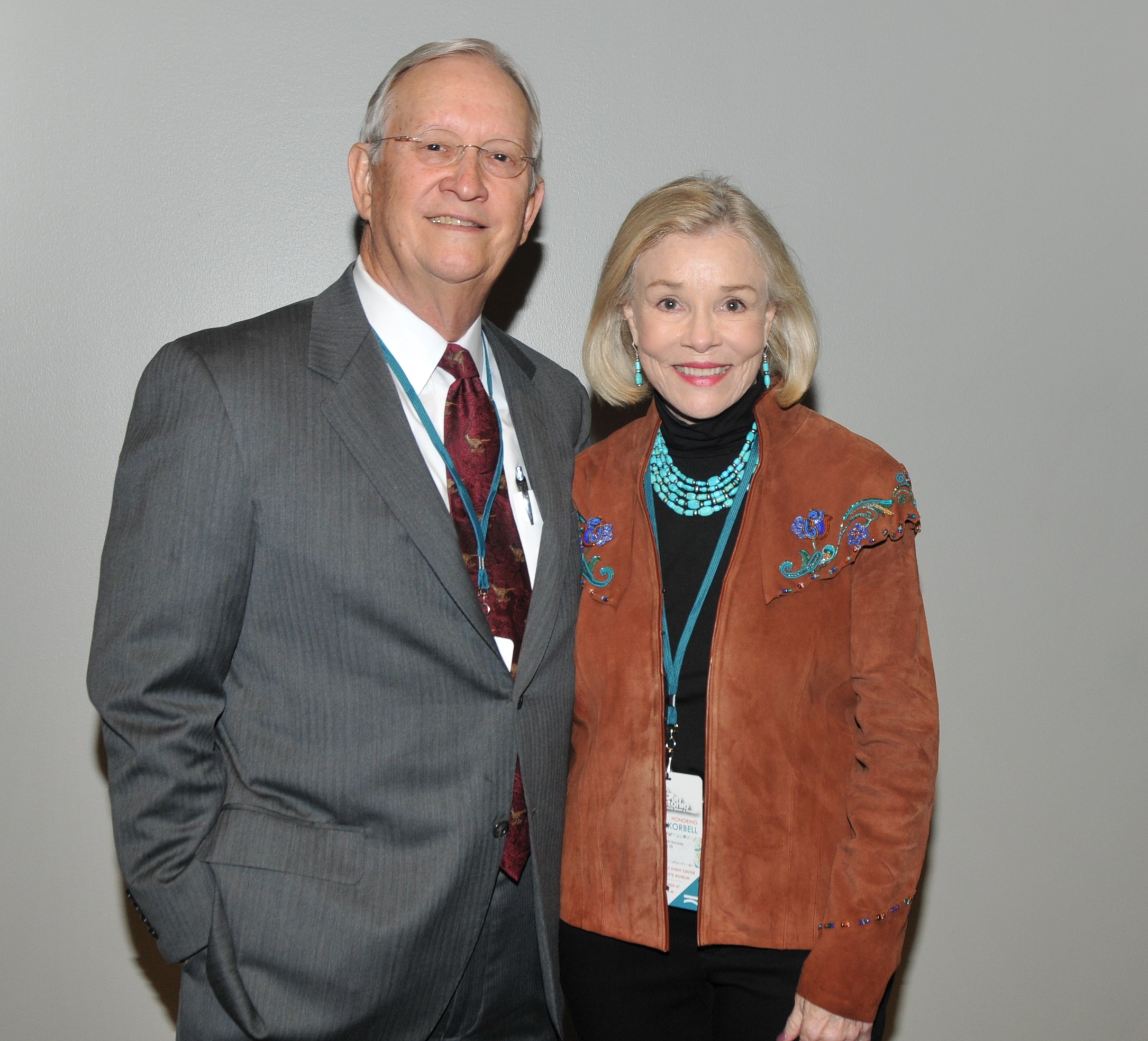 As I mentioned last month, Bonnie Korbell was honored at the 13th annual Cowgirls Live Forever Scholarship Luncheon and Fashion Show with Julian Gold-inspired Western wear. Chairs and advisors Sara Stumberg Walker, Heather Haynes, Kim Johnson, Margye Northington, Whitney Schones, Alice Welder, Jimmie Ruth Evans, Olive Anne Kleberg and Nancy Brown Loeffler oversaw the packed luncheon filled with attendees wearing their finest Western glitz and glam. Ursula Pari emceed, and Miss Rodeo Texas, Tianti Carter, dazzled in her "pretty in pink."
San Antonio Women's Hall of Fame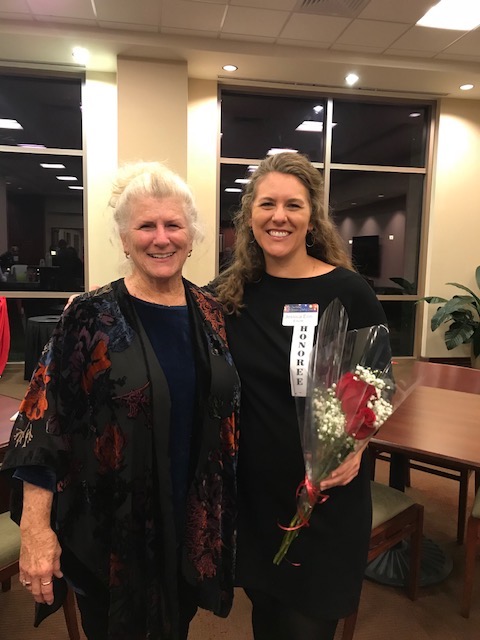 The Briscoe Western Art Museum announced the induction of its 2017 board chair, Jessica Erin Elliott, to the San Antonio Women's Hall of Fame in the Ranching and Agriculture category. Elliott, a fifth-generation rancher, architectural designer and Western art advocate, was selected as a 2018 inductee for her exceptional leadership, significant contributions and commitment to the advancement of women in ranching and agriculture. The nominees will be officially inducted into the Hall of Fame at a gala on March 24.
PlainCapital Bank Rodeo Breakfast
in Alamo HeightsFriends and customers put on their western attire and joined in the fun on Feb 16, for the 4th Annual Rodeo Breakfast at PlainsCapital Bank in Alamo Heights. Everyone enjoyed the food trucks and live music to begin their day and celebrate rodeo season.
By Leslie Foley