Franklin Park Alamo Heights Grand Opening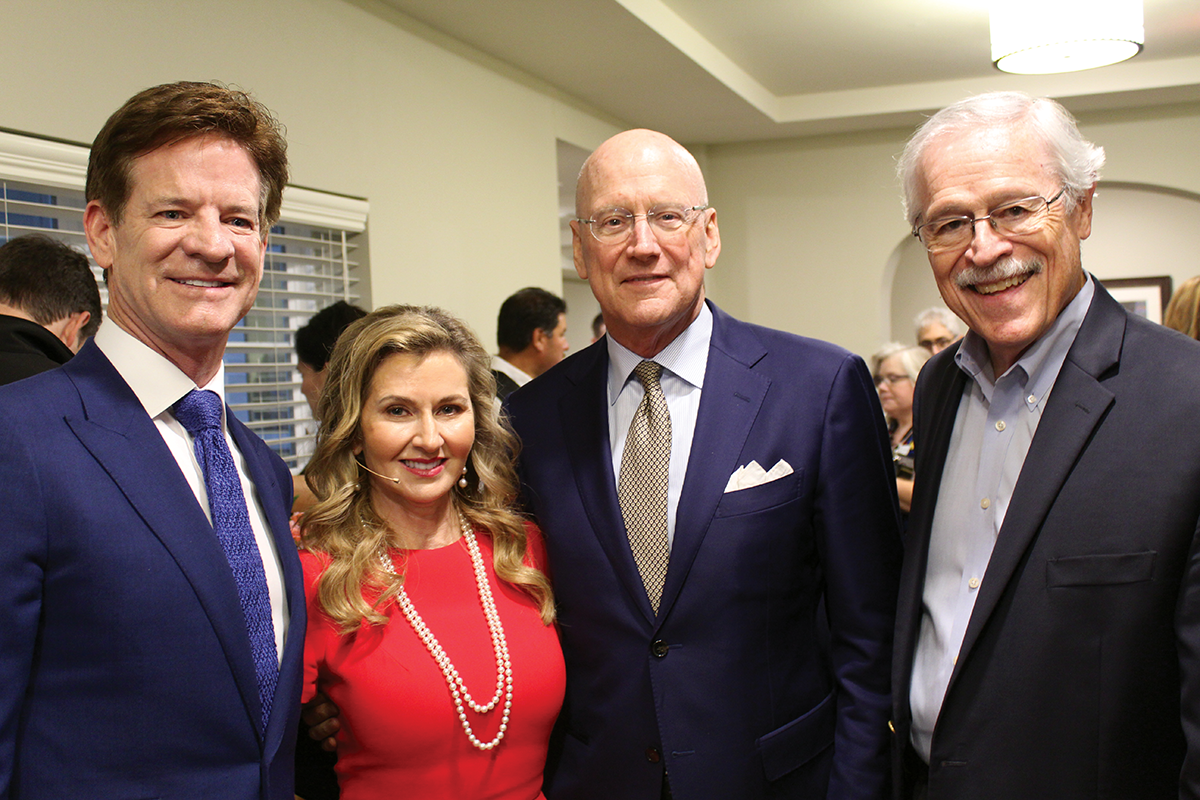 Aubra and Susan Franklin know how to host a party and the grand opening of Franklin Park in Alamo Heights was the gala everyone expected. From classical guitar in the valet waiting area… to ice sculptures…to classical music…to sparkling champagne then to the Franklin Family Red Velvet Cake Recipe included in the catering, every detail was exquisite. Held on November 16, the Franklins were joined by over 200 attendees which included Bexar County Judge Nelson Wolff, Keven Wolff, Chief Justice Sandee Bryan Marion, Tom Stephenson, Harry and Rosanna Leeper, Xitlalt Herrera- Salazar, and Rosemary Kowalski, who all came to celebrate the beautiful new senior living facility now open at 230 Sunset Rd.
Many 78209 residents were in attendance including Rhonda Calvert, Lynnelle Moore, Stuart Hendry, Steve and Karen Rogers, Beverly Purcell Guerra, Jim and Tena Gorman, Suzanne Goudge and Boxy Hornberger.
Alamo Heights Welcomes The Jewelry Store to Broadway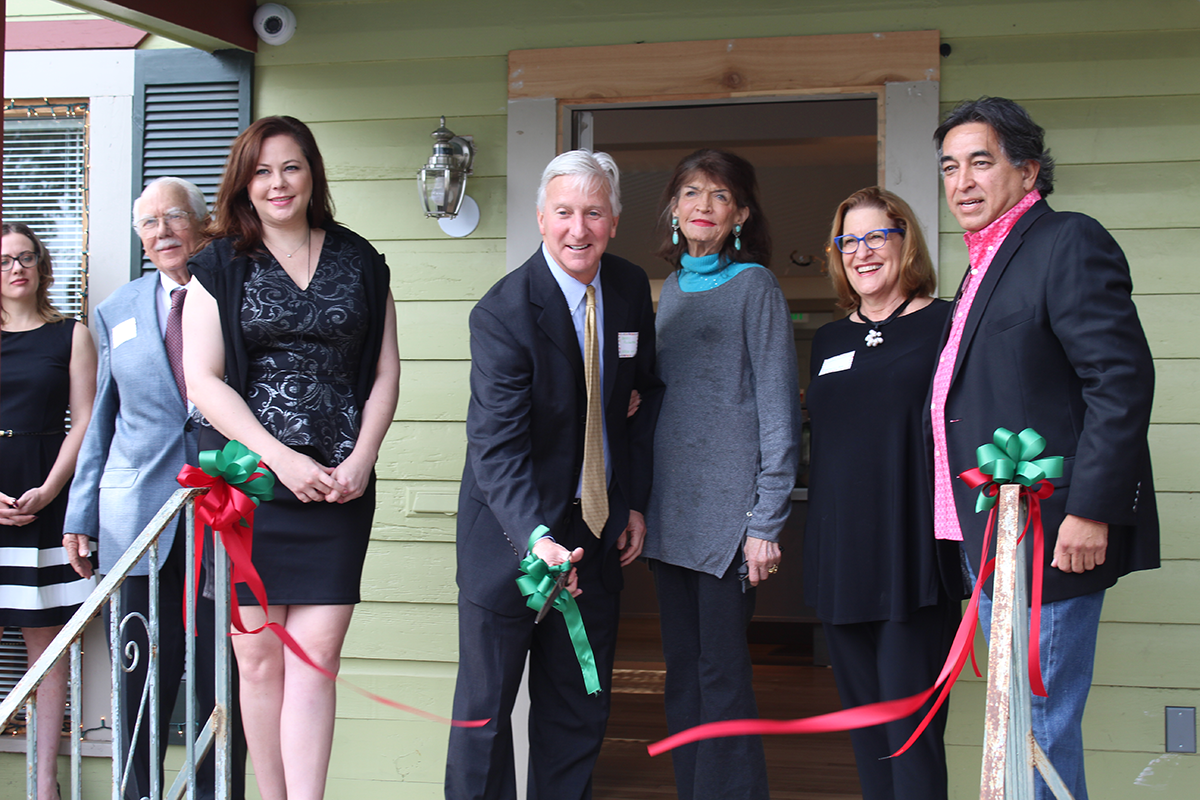 Alamo Heights mayor, Bobby Rosenthal, and city council members officially welcomed Oscar Villarreal and his new business, The Jewelry Store, with a ribbon cutting on November 16. Villarreal worked with owners of Hanley Wood and the city to open this intimate, unique jewelry retail store. "We are so excited to officially open a business unique to Alamo Heights," said council member, Lynda Billa Burke.
Friends Of Hospice

The fall coffee for the Friends of Hospice was held in October to plan events benefiting Christus VNA Hospice. This year it was held at the home of Tricia and Jim Heck. Helen Bryan and Donna Gilger chaired the event and members modeled the stylish, beautiful fall fashion from Andie & Barbara in Carousel Court.
63rd Annual Chrysanthemum Ball Celebrates More than $1 Million Raised
More than 560 invitation-only guests gathered among stunning floral displays Oct. 19 to celebrate the Charity Ball Association's grand fundraising success in 2017.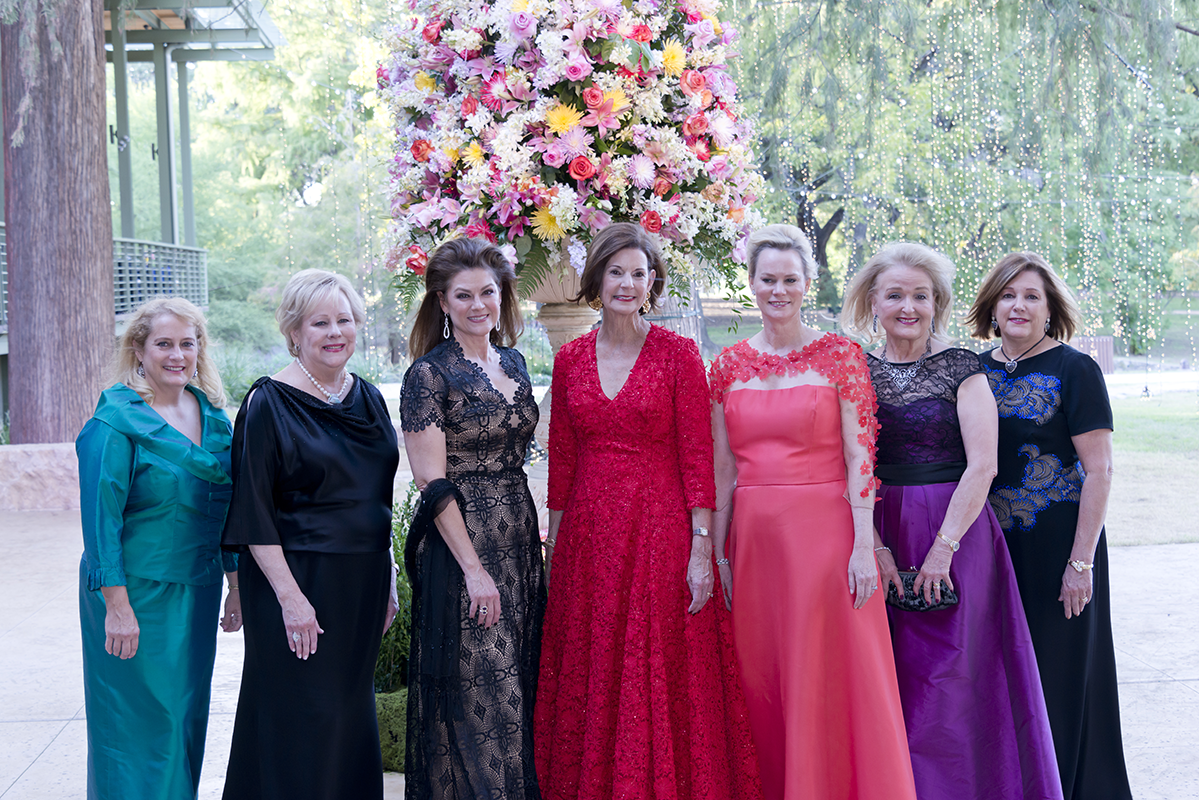 Along with entertainment by "Blind Date of Austin and a raffle including a Cadillac courtesy of the Cavender family, guests celebrated that more than $1 million was raised and granted to 24 children's charities in Bexar County.
Many '09 residents participated in the planning and execution of the ball, including Sara Ames, Lee Anne Hendry, Kelly Frost, Susan Hausser, Rhonda Calvert and Carrie Catalani.
Greater Heights Night
Photos by Robert Amador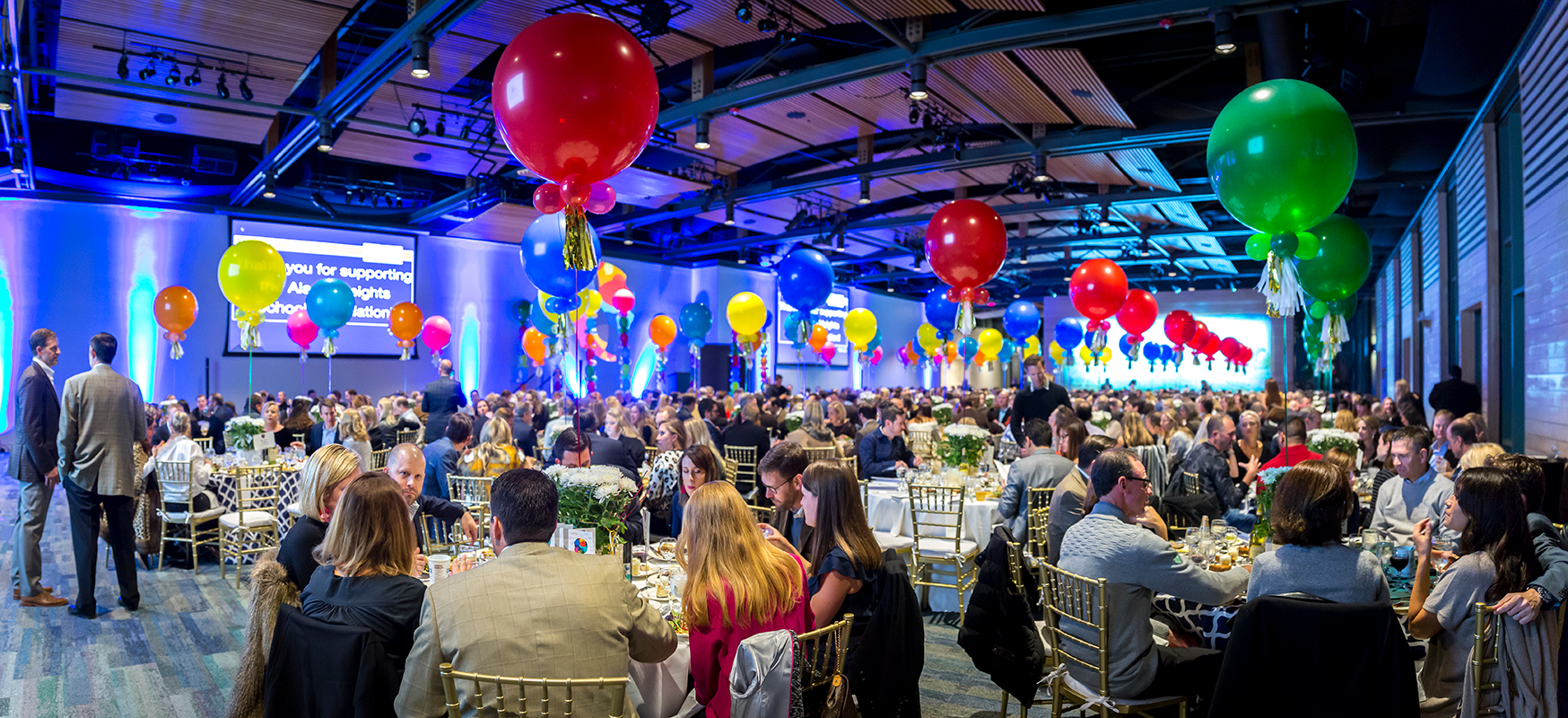 Greater Heights Night is the Alamo Heights School Foundation's signature event of the year. Established in 2011 as a casual, social fundraising event with table sales, dinner and auction, it has become a community-wide fundraising effort allowing the AHSF to generate important financial resources in support of educational opportunities for students and teachers in AHISD.
The event was held November 8, at the Mays Family Center at the Witte Museum, providing an evening of food, fun, and socializing, all for a great cause.
The Alamo Heights Holiday Parade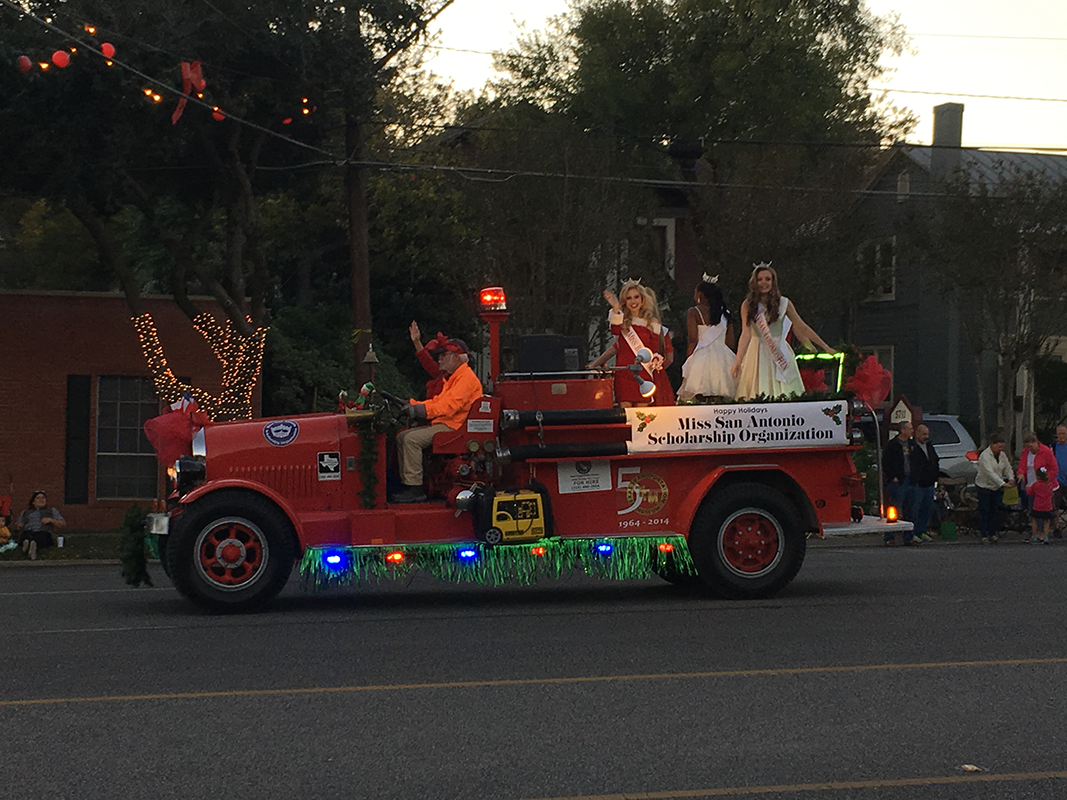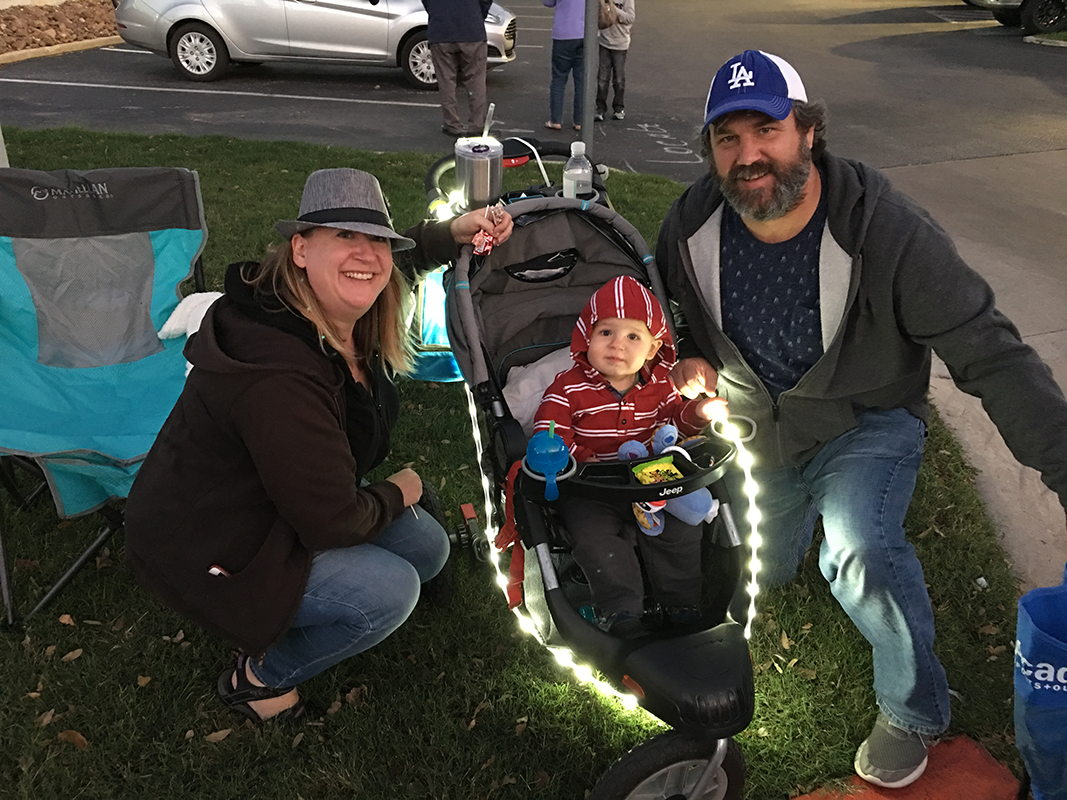 Even on November 18, residents were ready to greet Santa Claus and celebrate the season at the official Alamo Heights Holiday Parade. Everything was picture perfect.
By Christie Cuthbert