Grand Opening for New Additions to Botanical Gardens
The San Antonio Botanical Garden, with great excitement, unveils the city's new garden adventure, bringing more unique opportunities for all generations to engage with nature. A ribbon cutting ceremony will be held on Saturday, October 21 at 9:30 a.m. in front of the Halsell Welcome Building with gates opening to the public immediately thereafter.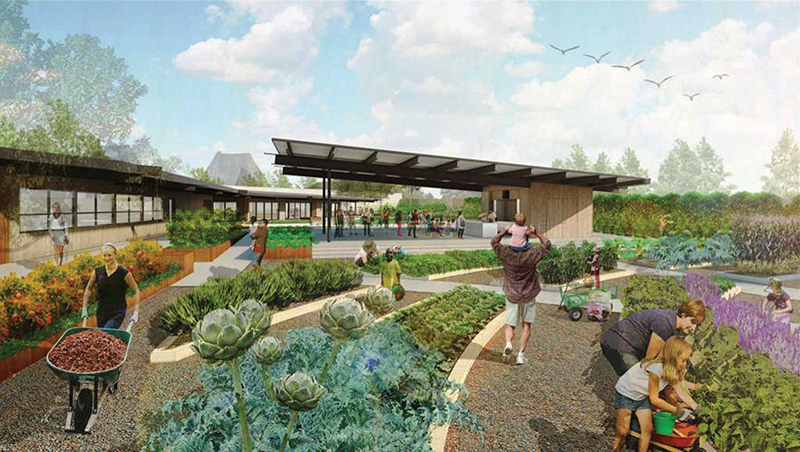 The transformational eight-acre expansion builds on the Garden's goals to inspire a connection with plants through active engagement, education, and environmental stewardship. Newly added areas, accented by reclaimed cypress wood and curved quarry walls, include the Mays Family Display Garden, Halsell Welcome Building, H-E-B Discovery Center, Culinary Garden, Goldsbury Foundation Pavilion, CHEF Teaching Kitchen and the Family Adventure Garden including the Greehey Family Foundation "No Name Creek."
Visitors will now enter the Garden via a Live Oak-lined avenue and into an oasis that incorporates Low Impact Development, Sustainable Park Design, and Leadership in Energy & Environmental Design (LEED) strategies.
The Welcome & Discovery Complex encompasses a dramatic new entry for admissions and membership; a new gift shop and courtyards, the Halsell Welcome Building including education and volunteer offices; the H-E-B Discovery Center which includes an Exploration Station and two "dirty classrooms" for hands-on learning; and two outdoor amphitheaters. Beyond the Welcome & Discovery Complex, the Mays Family Display Garden welcomes visitors with vibrant year-round color and cascading water feature.
Advancing San Antonio's burgeoning interest in gastronomy and how food relates to our well-being, a 34-bed Culinary Garden, outdoor CHEF Teaching Kitchen and Goldsbury Foundation Pavilion will offer interactive education in planting, harvesting, kitchen fundamentals, and meal preparation for a nutrition-focused, garden-to-table experience. This state-of-the-art culinary playground for both professional and recreational foodies will engage well-known chefs, dieticians and other community partners to bring some of the most diverse programming and entertainment in the city.
Children of all ages will want to visit the hallmark Family Adventure Garden – 2.5 acres of nature play and learning space showcasing 15 themed galleries such as Thunder Ridge, the Watering Hole, Backyard Explore, Tumble Hill, and the Greehey Family Foundation "No Name Creek." "Big Onion" and "Little Onion" sand play areas, ponds and water features, imaginative forts and other interactive elements ignite a sense of wonder.  Education stations and the Prickly Pear Pavilion – an outdoor classroom and gathering space – cultivate young minds. We invite young children and the young-at-heart to unplug from devices, and to plug in to nature through guided and self-guided programs, field trips, camps, and classes for students, teachers and lifelong learners.
During opening weekend, visitors can take in chef demonstrations, hear from nature play and conservation design professionals, join a fitness program along with numerous ongoing activities throughout the grounds. In conjunction with the Monarch Butterfly and Pollinator Festival, special guest Dr. Orley "Chip" Taylor, professor of ecology and evolutionary biology at the University of Kansas, and founder of Monarch Watch, will give a butterfly walk and talk in the Garden.
Night bloomers can delight in the evening spectacle of Moonlight in the Garden of Good and Evil, complete with hypnotic beats, performances, games of wit and strength, and an enter-if-you-dare costume contest. A cash bar and food truck treats for purchase will be available to guests 21 and up
Fotoseptiembre Event at Anarte Gallery
Alamo Heights residents were treated to an eclectic art exhibit hosted by Anarte Gallery on Broadway. The event was part of Fotoseptiembre Us which takes place every year in the month of September, throughout the San Antonio/Hill Country Metro area. This year's festival encompassed over 30 exhibitions across the city and focused on photography. Freddy Camargo, a mixed media photographer based in San Antonio was the featured artist.
Dress for Success hosted by Elaine Turner
The employees of Alamo Heights boutique, Elaine Turner, hosted an uplifting evening on September 7th involving fashion and career success for low income and government assisted individuals. The evening invited patrons to shop and visit with Dress for Success board members and directors who were on hand to give inspiring success stories of its work with more than 1,600 San Antonio recipients.
Attention Tea-Lovers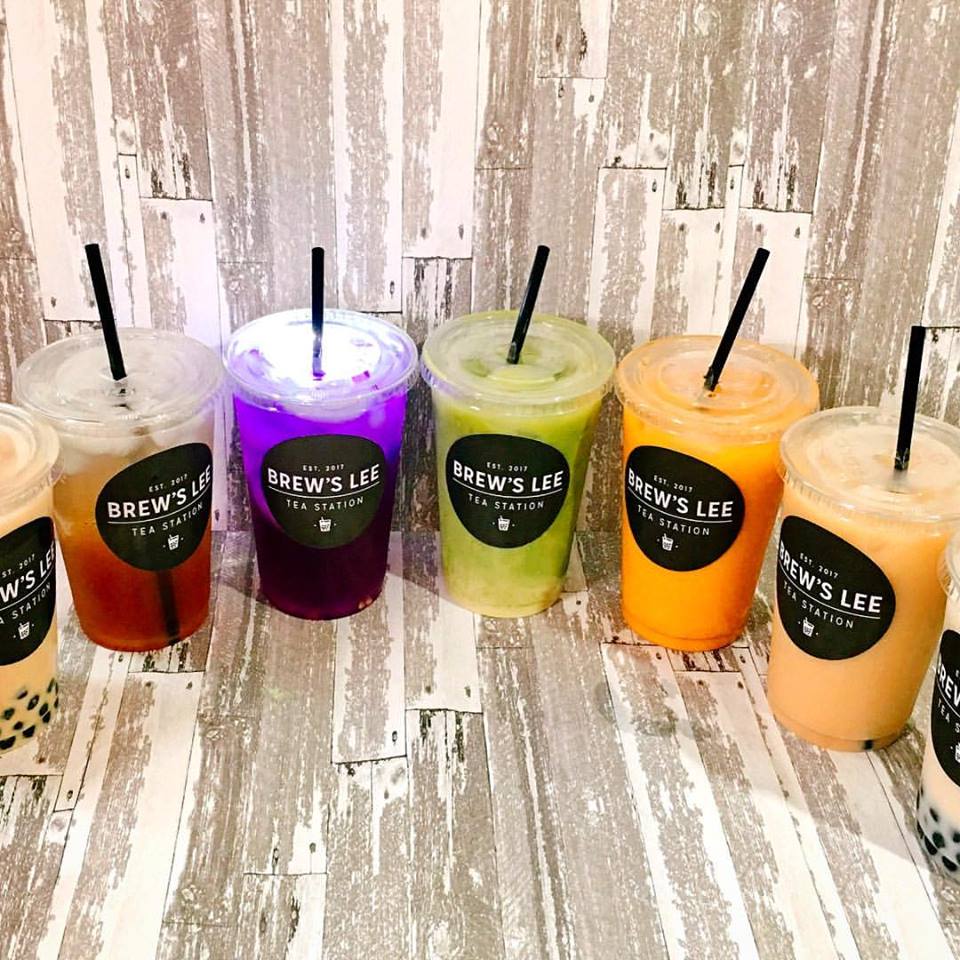 Watch for a special opening in mid-October of Brews Lee Tea Station at 4009 Broadway. You will not believe how many different combinations they create with cold and hot tea.
Farewell To Summer Tailgate Party
Members of the San Antonio Town Club were a colorful bunch at an End of Summer Tailgate Party at the Alamo Heights Pool. Members wore their college alma mater's colors and enjoyed some spirited conversations about the upcoming college football season while others just seemed happy to sip on a farewell to summer cocktail.
09 Resident Makes a Global Impact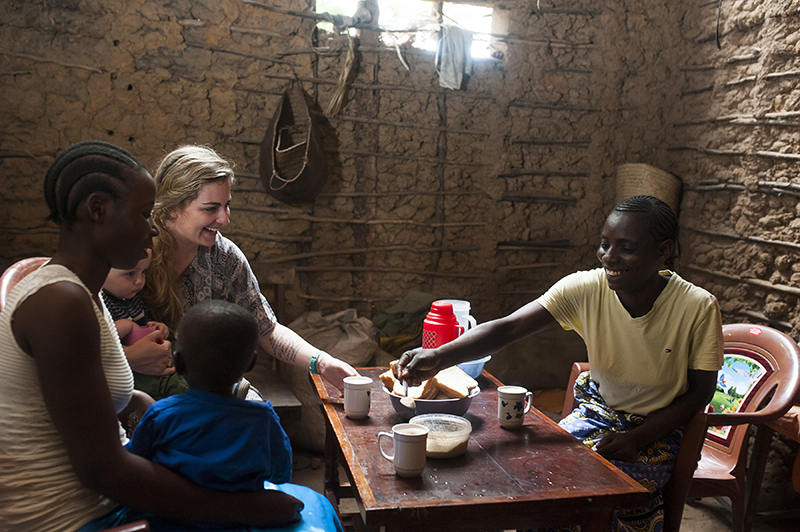 Born and raised in 78209, Jenny Nuccio's childhood was built upon home-town experiences like working on a MacArthur High School float for the Battle of the Flowers parade, and yelling, "Go, Spurs, Go!" every time her team took the court.
San Antonio traditions, like Fiesta, were part of what taught Nuccio to appreciate the value of all cultures. It was a gift the city would send with her as she graduated from Texas A&M and moved to Kenya to begin a woman-empowerment program in 2011.
Selling everything she had, to purchase sewing machines and sleep on the hard floor of a building with no doors or windows, Nuccio began Imani in a tiny village outside Mombasa with just a handful of women searching for a way to break the poverty cycle.
Today, Imani Collective employs more than 40 female artisans who specialize in creating hand-crafted items for shared spaces. Although Nuccio works full-time with the women in Kenya, her stateside team is still Texas-strong with an office in Dallas and a presence in local markets like the upcoming Silobration in Waco on October 12 through October 14, as seen in Fixer Upper with Chip and Joanna Gains on HGTV.
Anyone interested in using their purchasing power to help defeat poverty will be able to find Imani Collective at a Silobration booth where products like hand-woven rugs, wall hangings, and decorative pillows will be offered with all of the profits going back into the woman-empowerment program.
Although Nuccio faces daily challenges in Kenya like flooding, power outages, and water shortages, she said the impact she sees from the program is worth it. Her motivation is to be a catalyst for long-term change in the lives of the woman she has grown to love.
"We are creating opportunities that are allowing our women to rise above poverty and actually conquer poverty," she said.  "They are able to provide and create a better future for their families. We are breaking the cycle and changing life for generations to come."
AH Chamber of Commerce Meeting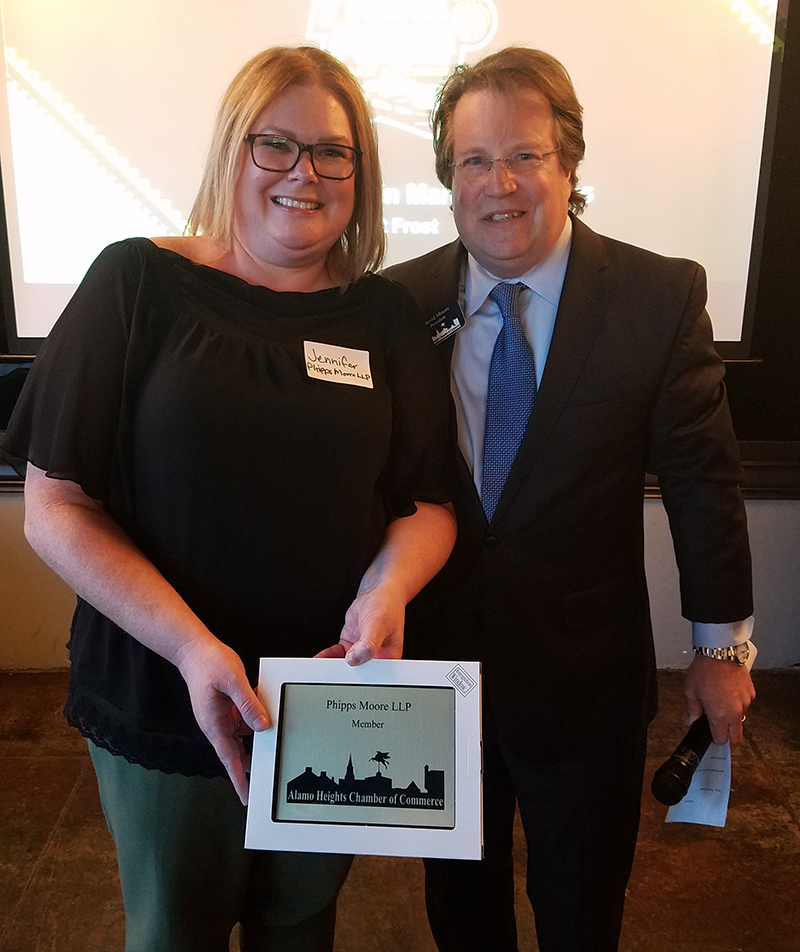 On September 5, the Alamo Heights Chamber of Commerce held their monthly luncheon at Paesano's in Lincoln Heights. Speaker Pat Frost shared ways for local businesses to participate in the Final Four coming to San Antonio next year. Plans were made for the Taste of the Heights event planned for September 28.New members were acknowledged and received a plaque for joining.
SAVE THE DATE
Eva's Heroes 2017 Celebrity Casino Night Presented by L'Oréal Paris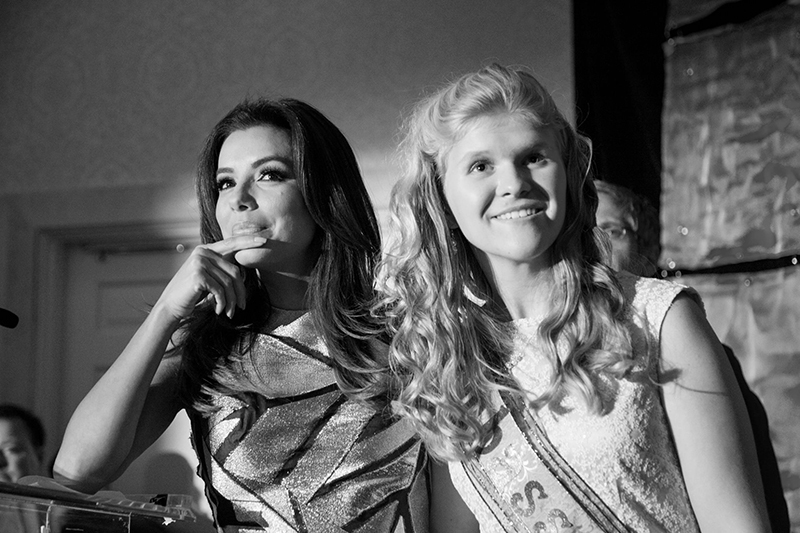 Plan now to attend Eva's Heroes 2017 Celebrity Casino Night presented by L'Oréal Paris from 5:30 p.m. to 11 p.m. Thursday, October 26 in the Mays Family Center at the Witte Museum, 3801 Broadway. This year's theme is "Fire & Ice" and features a celebrity red carpet, food and drinks, casino fun, a live and silent auction, L'Oréal touch-up stations, fire entertainment by Brothers of the Flame, and music by Finding Friday. Admission is $300 per person. All proceeds benefit teens and young adults with intellectual special needs. Visit www.evasheroes.org or call (210) 694-9090 for tickets and sponsorship details.
Let It Snow At The Alamo Quarry Market Festival Of Lights
Family Service Association and Alamo Quarry bring holiday fun for families What's the forecast at Alamo Quarry Market? Snow and joy at this year's Festival of Lights event, benefiting the Family Service Association's "Adopt-A-Family" outreach program. It's an evening filled with kids' activities and holiday fun. But it's also a party with a purpose. Please encourage your readers or viewers to bring a book, pajamas, new children's socks or toys to donate to the program, which provides needed items to local families. Those who attend may even register on the spot to adopt a family. The highlight of the evening is the arrival of snow and lighting of the historic smokestacks. Children activities start at 6 p.m., with face-painting, hot chocolate, holiday music and much more. Santa arrives between 6:45-7 p.m., and his arrival begins the countdown to the smokestack lighting and snow. Saturday, November 11, 6:00 p.m. – 8:00 p.m. (smokestack lighting/snow begins at 6:45 p.m.)
Christmas Shopping Extravaganza Holiday Olé Marketplace Returns
Get a head start on holiday shopping at the 24th annual Holiday Olé Market, sponsored by the Junior League of San Antonio, and improve our community as you shop. With a theme of Christmas at the North Pole, this shopping extravaganza showcases regional and national merchants offering the finest in fashion, beauty, and home accessories, along with toys, one-of-a-kind gifts and holiday accessories. Proceeds from the Holiday Olé Market benefit the community programs and projects of the Junior League.
Oct 26- Oct 29
Shrine Auditorium, 901 N. Loop 1604 West
Tickets are $10
For more information contact www.jlsa.org.