St. Luke's 2nd Graders Host Westward Expansion Day, Support Rescue Horses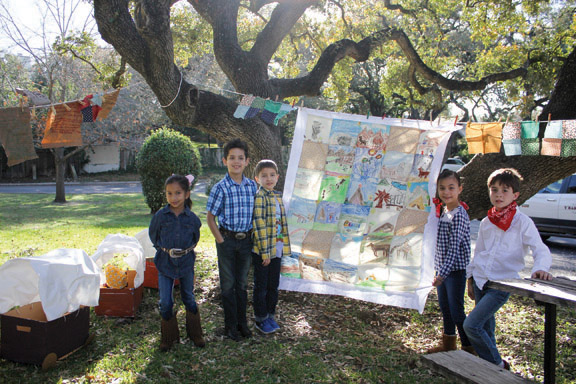 Second graders at St. Luke's Episcopal School brought the Westward expansion to life on the school's lawn last month as the culmination of an in-depth, interdisciplinary unit involving history, math, communication and literacy, music, and art. The students constructed replicas of log cabins, covered wagons, sod houses, and more in the school's iLab. They decided to donate the funds raised at a bake sale during the event to Meadow Haven Horse Rescue in Smiley, Texas, and received a special visit from Skittles, an Appaloosa rescued by Meadow Haven. The organization will use the contribution to help feed the 190 horses currently receiving shelter and rehabilitation in their care.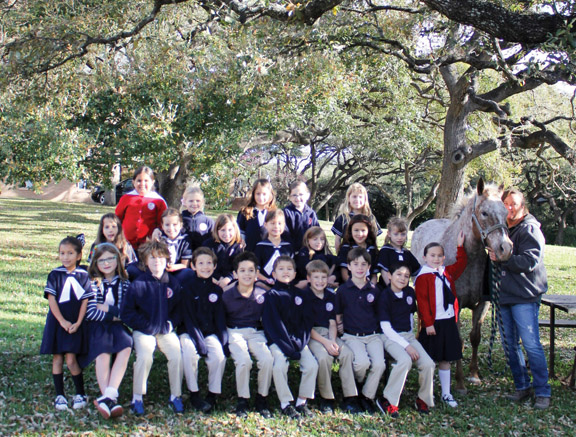 St. Luke's Latin Scholars Excel at Area B Texas State JCL Convention
"Macte virtute esto" to St. Luke's Episcopal School's seventh and eigth grade Latin scholars for earning third place among all middle schools competing in the recent Area B Texas Junior Classical League Convention. The small but successful team also brought home many individual awards, excelling in categories including sight recitation, Greek life and literature, and classical art. Almost three-quarters of the St. Luke's students earned the distinction of summa, maxima, magna or cum laude for their high performance in the academic pentathlon.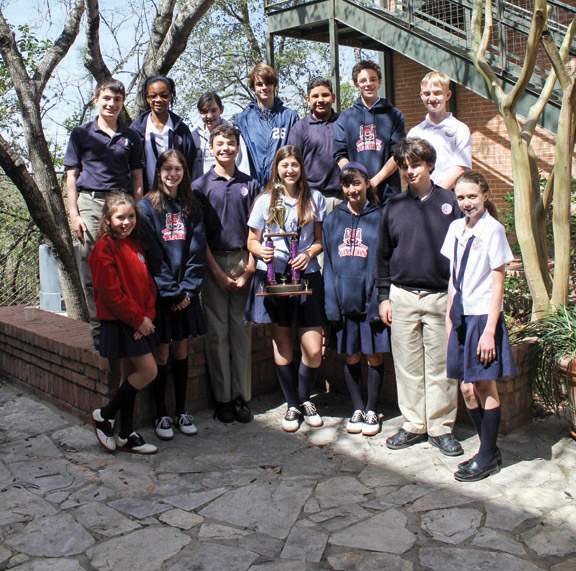 Saint Mary's Hall Makes a Mark
In its inaugural year as part of the Texas Association of Private and Parochial Schools (TAPPS) conference, Saint Mary's Hall is already making a name for itself with the amazing play of the varsity soccer team. SMH varsity women's soccer finished the season as district, area, and regional champions as well as state semifinalists. And, the varsity men's team concluded its season as area and regional champions as well as state semifinalists.
While having one team advance to the state tournament semifinals is a tremendous achievement, SMH Soccer accomplished an extraordinary feat as they were one of only two schools in the entire state to have both teams advance to the state semifinals across all TAPPS sports classifications. Congratulations on a truly special season, Barons, we couldn't be prouder!