AHISD Earns Common Sense Education  Digital Citizenship Status
Common Sense, the national nonprofit organization dedicated to helping kids and families thrive in a world of digital media and technology, has recognized Alamo Heights ISD as a Common Sense Certified District: Digital Citizenship.
AHISD has demonstrated its commitment to taking a whole community approach to preparing its students to use the immense power of digital media to explore, create, connect, and learn, while limiting the perils that exist in the online realm, such as plagiarism, loss of privacy, and cyberbullying.
"We applaud the faculty and staff of AHISD for embracing digital citizenship as an important part of their students' education," said Jessica Lindl, head of Common Sense Education. "AHISD deserves high praise for giving its students the foundational skills they need to compete and succeed in the 21st-century workplace and participate ethically in society at large."
AHISD has been using Common Sense Education's innovative and research-based digital citizenship resources, which were created in collaboration with Dr. Howard Gardner of the GoodPlay Project at the Harvard Graduate School of Education. The resources teach students, educators, and parents tangible skills related to internet safety, protecting online reputations and personal privacy, managing online relationships, and respecting creative copyright. The free resources are currently used in more than 90,000 classrooms nationwide.
"We're honored to be recognized as a Common Sense Digital Citizenship Certified School," said Sandra Shelton, director of instructional and information technology. "By preparing our students to use technology safely and responsibly, we are providing them unlimited opportunities to maximize and personalize their learning."
New Faces Meet the Newest Mules
Gerrie Spellmann, Principal, Woodridge Elementary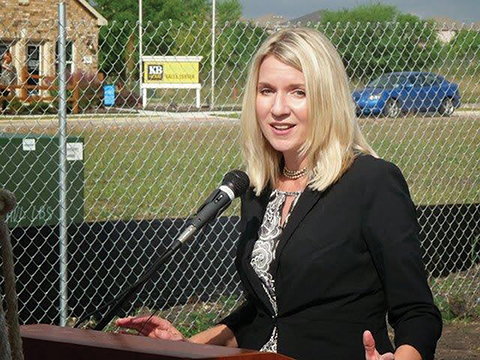 Gerrie Spellmann is the new principal of Woodridge Elementary. Spellmann comes to Alamo Heights from Judson ISD where she served as principal at Copperfield Elementary School, opening the campus in 2013 and leading the team for the past 4 years. Spellmann's experiences include serving as Teacher, Team Leader, RTI Teacher, Academic Dean, Assistant Principal and Principal. With 23 years of experience, 17 of which were in leadership roles, Spellmann brings a variety of skills and experiences that will support the work of the Woodridge team and encourage new endeavors for students and teachers.
Spellmann has been described as a dynamic and innovative leader who has great rapper with all. She is a dedicated, passionate leader with exceptional communication and organizational skills. She is beloved by her staff, students and community, and will be a great leader for Woodridge Elementary for years to come.
Catherine Widder, L.C.S.W., Wellness Coordinator AHISD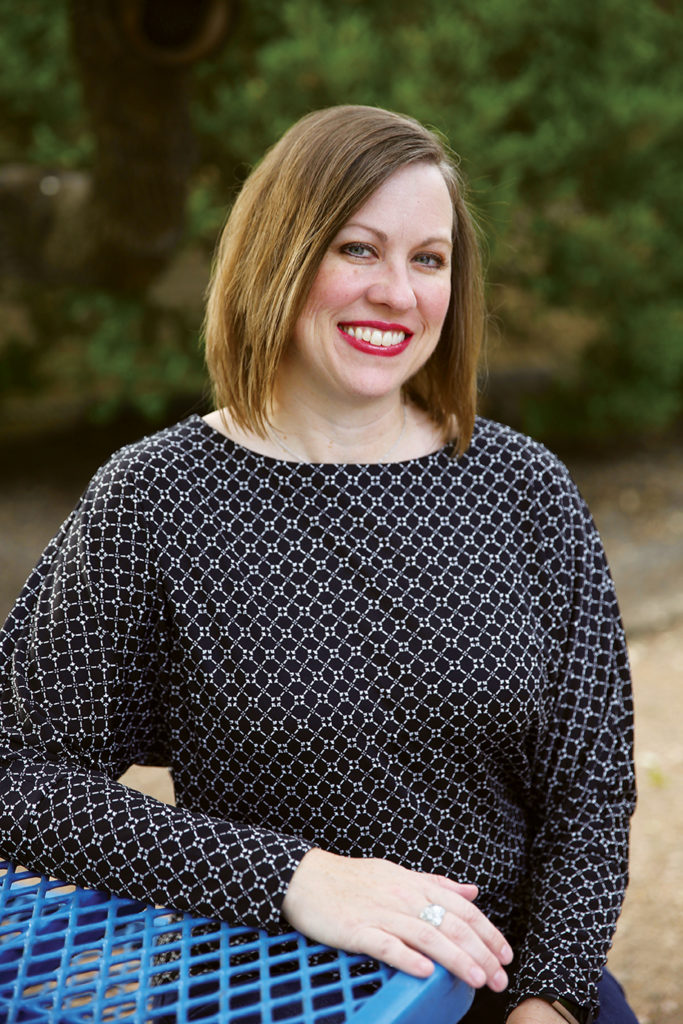 AHISD welcomes Catherine "Cat" Widder, L.C.S.W., as the new Wellness Coordinator. Cat has twenty-one years of experience working with children, adolescents, adults, and families.
She comes to us from Clarity Child Guidance Center where she was an outpatient mental health therapist for children, adolescents and families addressing a wide variety of mental health issues. A native of Illinois, Cat moved to San Antonio five years ago. In Illinois, she worked in the public-school setting for twelve years as a social worker at the elementary level, as well as at two different high schools. Everywhere she has worked, Cat is known for establishing positive rapport, as well as developing trusting and collaborative relationships with individuals, families, and colleagues. Her student-centered focus on problem-solving to serve students, her creative thinking in overcoming obstacles, and her upbeat attitude will be great assets to our Alamo Heights family.
Todd Dorgan, Volleyball Coach
Todd Dorgan has taken on the role of Head Volleyball Coach at Alamo Heights High School. Already at work preparing for the new season, Dorgan knows his team well, as he served as Assistant Volleyball Coach for the Mules for two years. In addition to his Volleyball duties, Dorgan served as Assistant Softball Coach for the Lady Mules. Prior to his time at Heights, he coached football, power-lifting, volleyball and softball in East Central ISD, serving two years as the Head Volleyball Coach. He coached football and basketball in Fort Bend ISD and got his start in Houston ISD.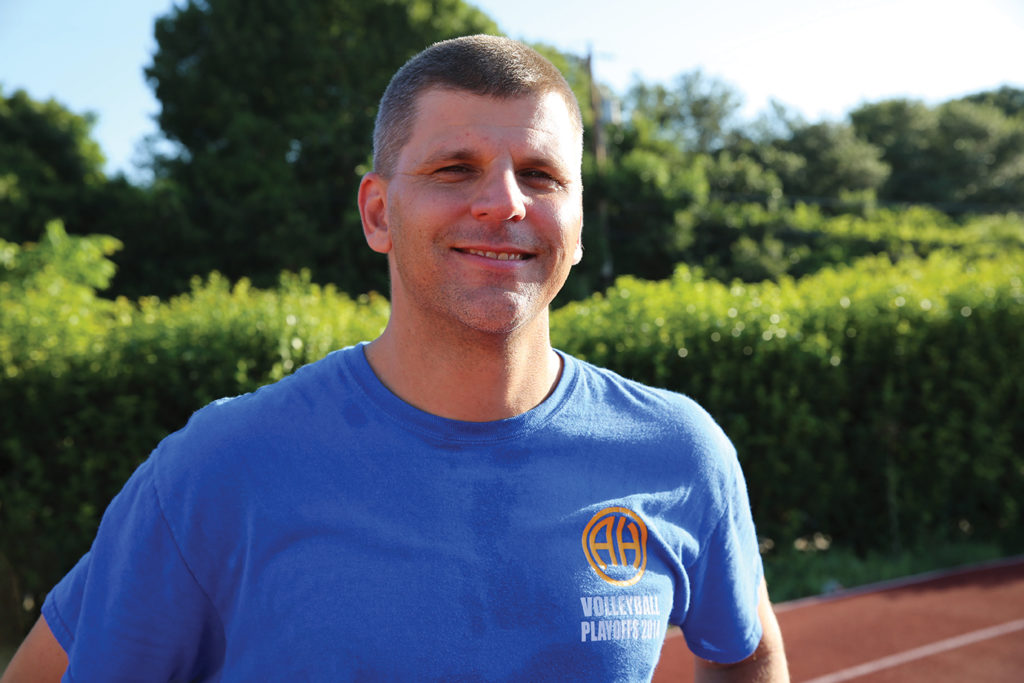 Dorgan is looking forward to building a team culture based in loving, serving and caring for one another. He believes that developing good relationships are core to a successful team.
Christa Stephens, Summer At Heights Program Director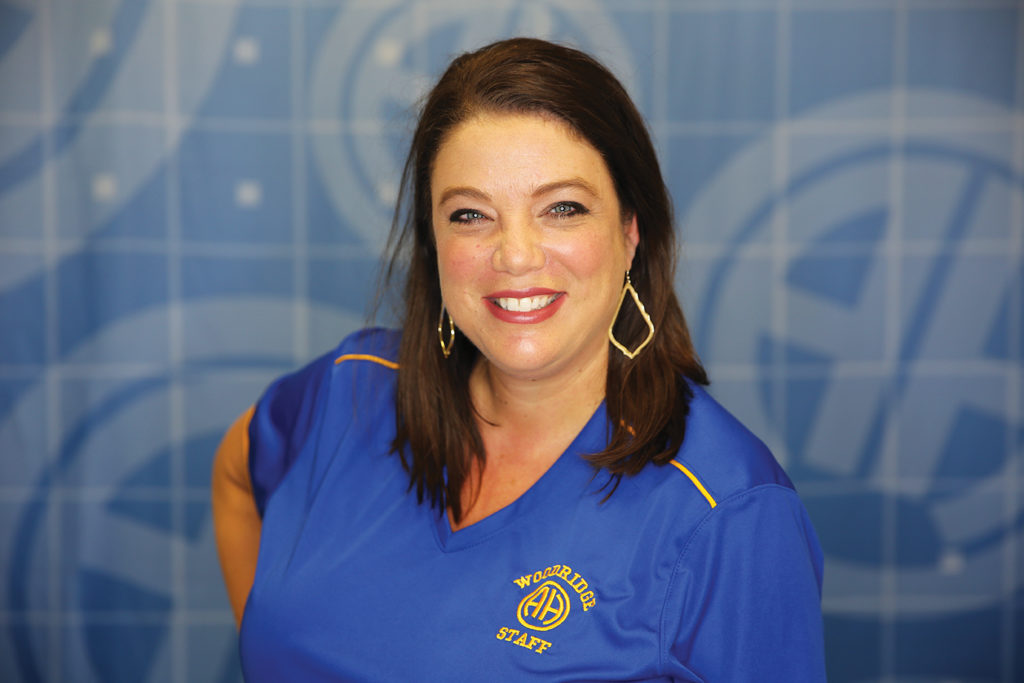 Summer at Heights, the in-house summer camp program, is excited to share that Christa Stephens, Counselor at Woodridge Elementary, will serve as the new program director. Stephens was named to the position in the spring of this year to allow her to work closely this spring and into the summer with Linda and Les Redden as they serve their final year as leaders of the successful summer enrichment program!
Stephens shared she is excited to continue in her role as Counselor during the academic year, while preparing SAH camps so students can experience new adventures, expand existing horizons, arouse curiosity, exchange ideas and products, stimulate creativity and give them a chance to laugh and have fun in the process.
San Antonio Muralist Collaborates with Saint Mary's Hall to Showcase Special Artwork
In the spring of 2016, Saint Mary's Hall hosted the 2016 Independent Schools Association of the Southwest (ISAS) Fine Arts Festival. This marked the first time in the festival's 49-year history that a San Antonio school hosted the event. Considered the largest high school arts festival in the country, the event brings art institutions and professional artists onto school campuses in order to allow students the opportunity to participate in workshops, performances, and other spontaneous art-related activities.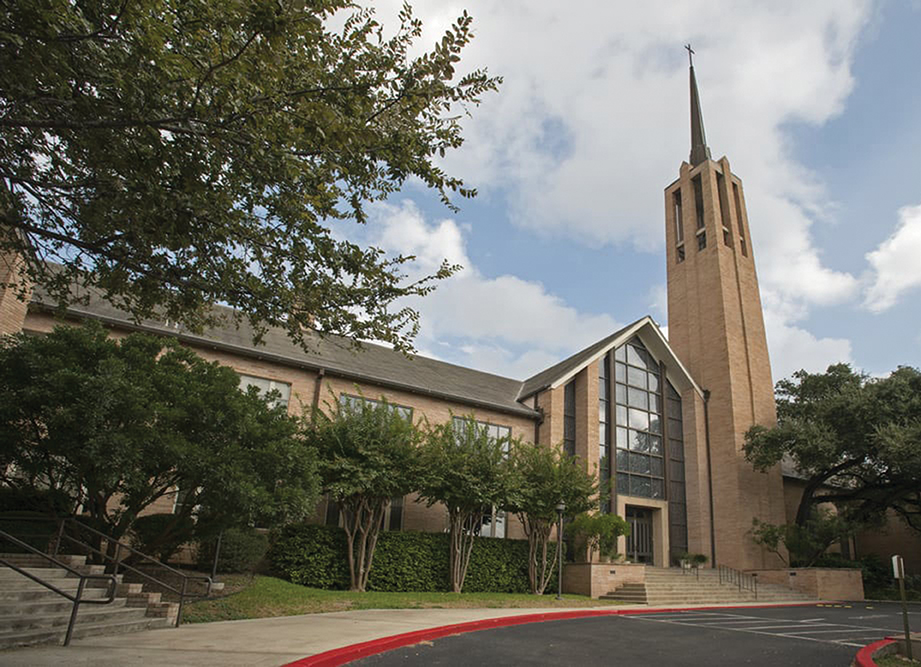 Professional 2D artist Alex Rubio, who was among 140 artists and professionals, was a guest artist at the festival. A native of San Antonio, Rubio has served as a mural coordinator at San Antonio Cultural Arts and an instructor at several schools and institutions around San Antonio. The Saint Mary's Hall Tobin Fine Arts School partnered with Rubio during the event to develop a special mural. In addition, ISAS art students from all over the region (many of whom were Saint Mary's Hall students) were given the opportunity to help create the four-piece mural. Thanks to a collaboration between the SMH fine arts and athletic departments, Rubio's mural now hangs in the lobby of the McCombs Family Athletic Complex located on the Saint Mary's Hall campus.
Saint Mary's Hall is well known for its celebration and melding of not only academics and athletics, but also the fine arts. Distinctive opportunities for enrichment and engagement such as working with local artists can be found throughout the school.
Alamo Height Swim Team Competes at Swimming and Diving Conference
The girls swim team traveled to the University of Texas to compete in the state swimming and diving championships. We are very proud to annoucnce that the girls took home a trophy for their second place win.
78209 August School News St. Lukes
St. Luke's Episcopal School Celebrates 70 years!
St. Luke's Episcopal School will open it's doors to students on August 17th with a birthday celebration as it enters its 70th year. SLES will start off the celebration with a welcome back birthday party for the students, complete with balloons and mini cupcakes.
SLES began its journey shortly after the establishment of St. Luke's Episcopal Church. Around 1943, a survey and census of the Alamo Heights area was directed by the Rev. Evans Moreland. Church services were originally held in the TMI study hall, but the services were so well attended, that the real need for a mission in Alamo Heights was recognized and the Cloverleaf property was obtained.* (Adapted from The First 50 Years, SLEC).
The school opened its doors in 1947, under the leadership of Headmistress Edith Neiman. What started out as a small preschool in a tiny house on Cloverleaf, SLES has blossomed into one of the finest schools in San Antonio. Thanks to the unwavering support of the community, the school is a shining example of excellence in Alamo Heights.
Led by Head of School, Thomas McLaughlin, SLES educates students in grade prekindergarten 3 to eight, "Throughout our history, families from across the region have treasured the dynamic learning environment we offer on our hilltop campus. We are proud of our vibrant Episcopal identity, our vigorous academic program, and our engaging partnership with dedicated parents. Moving into the next decade, we will both sustain our traditions of excellence and adapt our programs to better serve our students. In all that we do, SLES forms confident and faithful scholars, citizens and leaders."
SLES is a Christian community where students are guided to think critically, analytically and ethically and to celebrate the uniqueness of every person. A St. Luke's Episcopal School student embraces lifelong learning and service to others.
Summer has been a busy time of learning for the faculty at St. Luke's Episcopal School!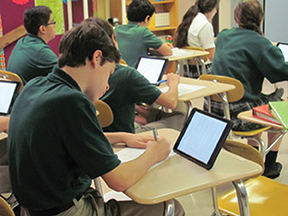 For the third consecutive summer, SLES teachers gathered for two weeks in July to write curriculum, with the expertise of Dr. Laura Allen, Professor and the Director of Certification and Assessment at Trinity University. Allen noted that few schools realize the importance of curriculum and assessment planning by providing teachers the time necessary to develop and refine it.
"In studies of how top ranked countries sustain high levels of educational performance on exams like the Programme for International Student Assessment or PISA as it's commonly known, curriculum development is key. Finland, for example, provides up to 200 hours per year for teacher professional development, with much of it focused on writing curriculum geared toward student needs. St. Luke's is a learning environment where teachers are supported in these types of efforts and given the time and autonomy to continually refine a traditional curriculum with the skills required for the 21st century."
For the upcoming school year, curricular enhancements will include adding performance-based assessments to each quarter to ensure students not only gain knowledge but can apply and transfer knowledge to new contexts and real-world situations. For example, in seventh-grade science, students will study genetics by creating their own aliens and alien families using genotypes and phenotypes. The unit will conclude with examining pedigrees by working backwards through observable genetic traits.
Centrally located in Alamo Heights, St. Luke's Episcopal School welcomes students Pre-K3 – Grade 8 in a dynamic community of learners dedicated to academic excellence. For more information or to schedule a tour, contact Margaret Ann Casseb macasseb@sles-sa.org or (210) 826-0664.