School News – April 2022
CBS Evening News Anchor Norah O'Donnell Reflects on Fond Memories at MacArthur High School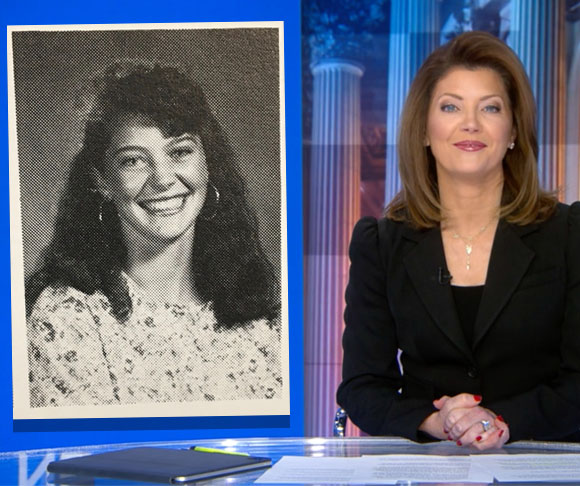 Norah O'Donnell has interviewed presidents, princes and prime ministers. As the anchor of the CBS Evening News, she has covered stories and reported live from around the country and the world.
Of all the places she's traveled to and visited, San Antonio is one of her favorites. The lifelong friendships she made growing up in North East ISD are a big part of why her connection to the Alamo City is stronger than ever.

"I'm grateful to have almost had my whole primary and secondary education at North East Independent School District," said O'Donnell. "I went to Serna Elementary, Garner Middle School and Douglas MacArthur High School. Go Brahmas! My father was a doctor in the Army, so I did miss part of middle school when my dad was stationed abroad in Seoul, South Korea, and I went to school there. But otherwise, I spent most of my time going to school in San Antonio and nurturing lifelong friendships."

Some of O'Donnell's favorite memories and friendships came together at MacArthur, where she graduated in 1991. She was part of the Latin Club, National Honor Society and Executive Student Council. She also ran track and cross country and was the Head Cheerleader her senior year. She still remembers the impact Brahma Cheer Coach, Yvette Bruno, and Spanish teacher Barbara Dielmann had on her as a teenager.

"Ivette Bruno was our cheerleading coach and she was just both so kind and also competitive. She was a great mentor to myself and others on the team. She brought the best out in everyone. And Barbara Dielmann, who was a Spanish teacher and head of student council. We all love Barbara Dielmann. She's so great."
O'Donnell was part of the first MacArthur cheerleading team to compete at nationals, where the team placed 10th in the nation. To this day, she vacations with her tight-knit group of friends from MacArthur. When they can't get together in person, they stay in touch through a text chain called "Texas Peeps."

When considering what advice to give current NEISD students, two things came to mind for O'Donnell.
"I think my best advice would be something that I talk about often which is the quality of your life is built on the quality of your relationships," said O'Donnell. "The other thing I've picked up on lately, and I heard it from someone we interviewed, and that was believing in yourself is the ultimate superpower. I think it's important to tell young people to believe in the power of their ideas, believe in their skills, and nurture them. Believe that what they can do actually matters and that their voice can be their superpower and maybe that's the best advice I can give to my friends there in San Antonio."
Big or small, everyone has a story to tell.
The best high school racquetball players in the country go to MacArthur

Naomi Ros and DJ Mendoza have a lot in common. They're both sophomores at MacArthur High School. They're also two of the country's top high school racquetball players.

"I don't really have the words to explain how I feel when I'm playing. It's just amazing," said Naomi.

Naomi recently finished 1st place in the nation in the Girls Singles Division at the USA Racquetball National High School Championship. DJ placed 4th in the Boys Singles Division and the duo won gold in the Mixed Doubles competition.
DJ and Naomi have what it takes to be champions. That starts with embracing the sacrifice and grind that comes with going to school, practicing 20 hours a week and traveling for competitions. Both discovered their love for the game at a young age.

"I was in gymnastics and dance when I was little and I used to get pretty bored," said Naomi. "I could see the racquetball courts from my dance class and I told my mom I wanted to try it. A week later, the coach told me I had talent so I started to train every day."

Naomi in a racquetball uniform she designer herselfNaomi's desire to be the best came with a great sacrifice. She moved from Mexico to San Antonio to live with her grandmother and chase her dreams to be the best racquetball player in the world. With multiple national titles and gold medals to her name, she's well on her way to achieving that goal. DJ is right there with her, matching her ambition stroke for stroke.

"In middle school, I played every team sport, but I really love the feeling of just having the pressure on you," said DJ.
"It'sone of the most amazing things about racquetball. There are very few sports where it's all on you."
DJ and Naomi both hope to pursue racquetball at the collegiate and professional level after high school. Naomi is threading a second dream. She's already designing, sewing and wearing her own original uniforms on the court.
"I want to be a fashion designer," said Naomi. "I want to own my own company and design player uniforms and outfits for racquetball."

Congratulations, Naomi and DJ!
Saint Mary's Hall Names New Assistant Head of School for Academics and Dean for College Counseling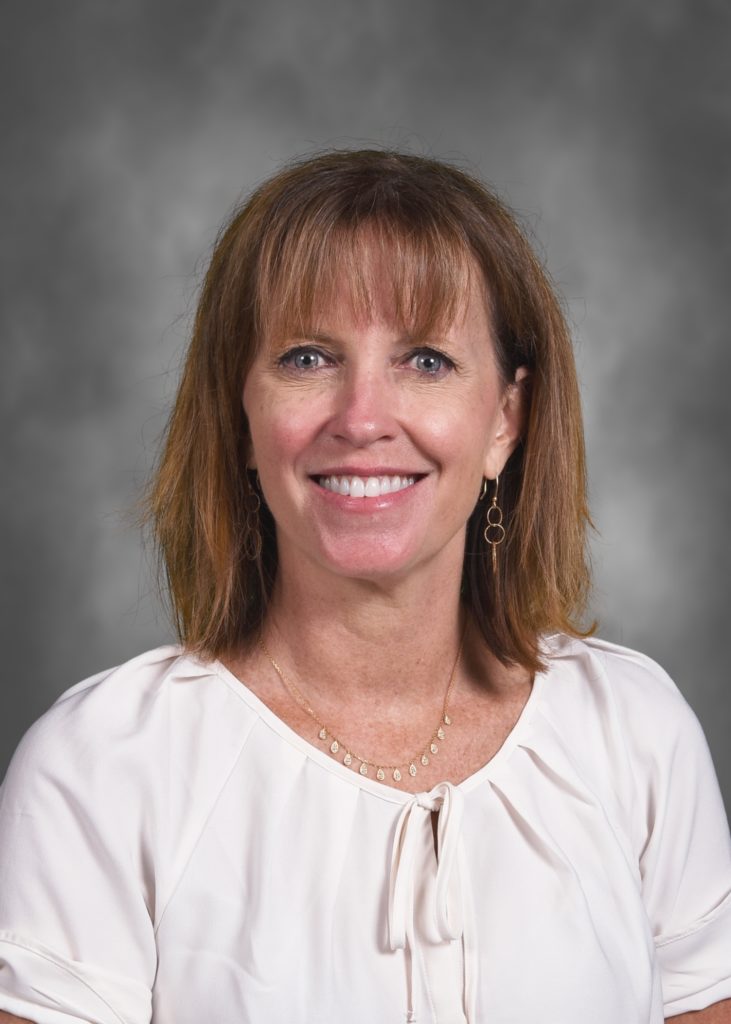 Saint Mary's Hall is delighted to name Ellen O'Neill Deitrich as Assistant Head of School for Academics and Dean of College Counseling.

In this new position, Ms. Deitrich will further elevate the SMH academic program, overseeing the vertically aligned, college-preparatory curriculum that serves as the road map for students' academic journey. She will also help take the college counseling program to the next level through her work, ensuring personalized and successful outcomes for every student.

Ellen comes to Saint Mary's Hall with years of experience at some of the nation's top independent schools. She previously served at William Penn Charter School, Woodlynde School, and The Shipley School. She currently serves as Director of College Counseling at The Hill School in Pottstown, PA. Ellen has been instrumental in establishing a robust, informative, and comprehensive college counseling program for students and families during her time at Hill. In addition, she is a thought leader in the ever-changing college admission landscape and has led several curricular initiatives to clarify and strengthen the student academic journey and outcomes. She is recognized for developing a nationally recognized Reverse Advisory Board to provide the most pertinent information to prospective colleges when reading student applications.
Ellen received her Bachelor of Arts in Social Work/School Counseling from The Catholic University of America in Washington, DC, and her Master of Science in Education from The University of Pennsylvania. She is an engaged leader in the college counseling field, serving on the Advisory Boards of numerous universities, the College Board, the National Association for College Admission Counseling (NACAC), and The Pennsylvania Association for College Admission Counseling (PACAC). In 2015, she was awarded The Delwin K. Gustafson Recognition Award, the highest award given by PACAC. She also created and serves as Director of the College Counseling Leadership Institute, an annual conference to strengthen best practices through collaborative learning with college counseling professionals across the country.
Ellen said, "My professional life mirrors SMH's mission; I am dedicated to preparing students for success in college and fulfillment in life. The Assistant Head of School for Academics position will allow me to continue that work, collaborate in impacting positive change, and create a school culture in which every member feels valued." In accepting this position, Ellen added, "During my visit to Saint Mary's Hall, I was deeply impressed by the dedicated faculty, engaged students, and rich school history. Learning about the innovative visions of the leadership team convinced me I wanted to be part of this forward-thinking school. I am honored and excited to join the SMH community."