St. Luke's Student-Made Film Screened at Witte Museum Event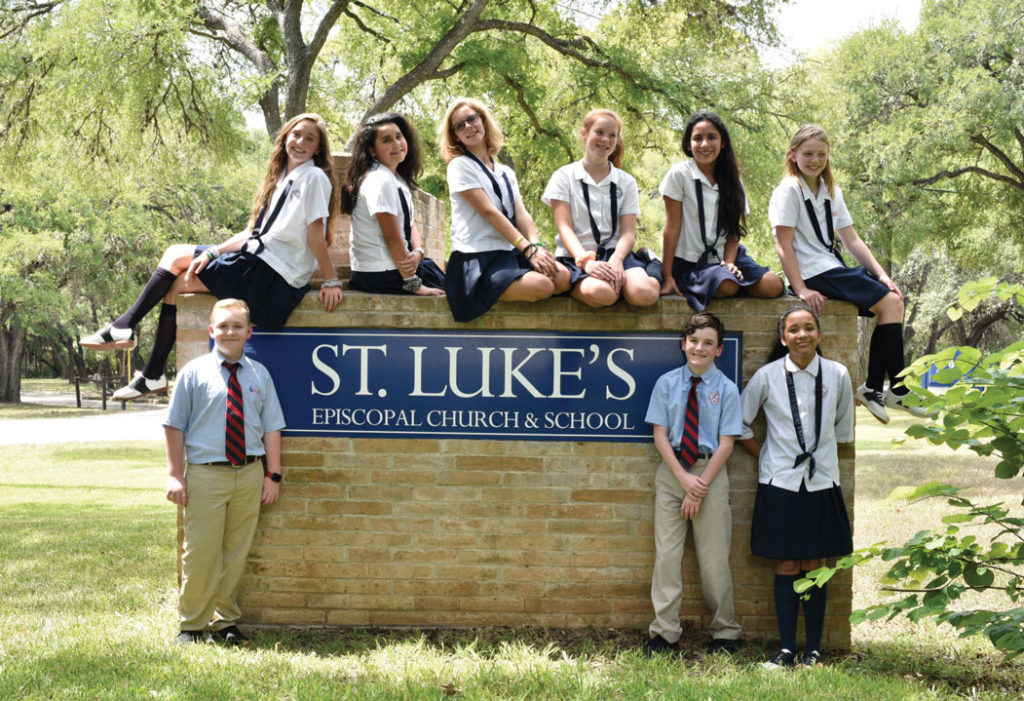 St. Luke's Episcopal middle-schoolers had their short film screened at the 90-Second Newbery Film Festival at the Witte Museum on February 15, 2020. The 90-Second Newbery Film Festival is an annual video contest in which young filmmakers craft creative, original short movies that depict the entire stories of Newbery-winning books.
Participants only have 90 seconds to tell their story in an engaging and exciting way. St. Luke's Episcopal School's (SLES) middle-schoolers created the films as a part of their English Language Arts curriculum. Mrs. Jennifer Wentlandt, SLES Middle- Level English teacher, encouraged and guided the students through the process. "In order to create the films, our class discussed the favorite books that they read over the summer," said Wentlandt. "Students learned cinematography skills such as camera angles, different types of shots, storyboarding, and digital storytelling." The class determined who would play the roles of actors, directors, editors, as well as costumes and set design crew.
"Making the films was a really fun experience for us," said 6th grader Bella Jo Duke. "I love that our teachers give us the chance to make something instead of just taking tests and quizzes."
Of the school's three video submissions, the retelling of Esther Forbes' "Johnny Tremain," was chosen to be screened at the Witte event by the festival's founder, author James Kennedy. St. Luke's seventh-graders Cecelia Weaver, James McGuyre, Grayson Weekley, Ivana Kovalska, Kat Luna, Alicia Washington, Gabriel Dittfurth, and Ryan Shaw created the film. "It was a brilliant, deranged, and satisfying idea to retell aspects of 'Johnny Tremain' in the style of a James Bond-ish spy movie," remarked Kennedy of the group's video submission.
"Student-centered, project-based learning is the way to truly engage your learners," said Wentlandt. "The most important factor in literacy education is the opportunity to create. This project allows us to do that together, drawing on individual strengths, and just having fun."
---
St. Peter School Competes in the STREAM Challenge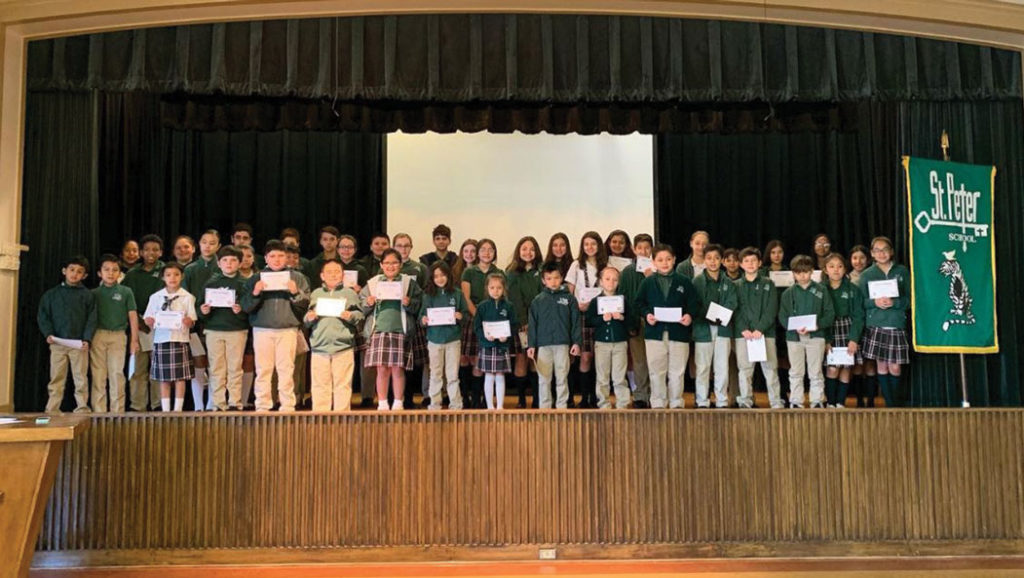 On Saturday, February 22, 40 students from St. Peter School competed in the STREAM Challenge, hosted by the Department of Catholic Schools in the Archdiocese variety of categories including Art Memory, Math, Spelling, Music Memory, a monologue contest, and Innovate Create Discovery, which is a team challenge involving scientific skills and concepts. St. Peter's entered in every possible category and took home a total of 19 awards! These students ranged in age from 1st through 8th grade. St. Peter's School's Director of Student Life, Erica Duarte, was also featured on Fox Midday, promoting the school's participation in the event. It was an incredibly successful event for the Tigers!
---
Award Winning Author Visits St. Peter's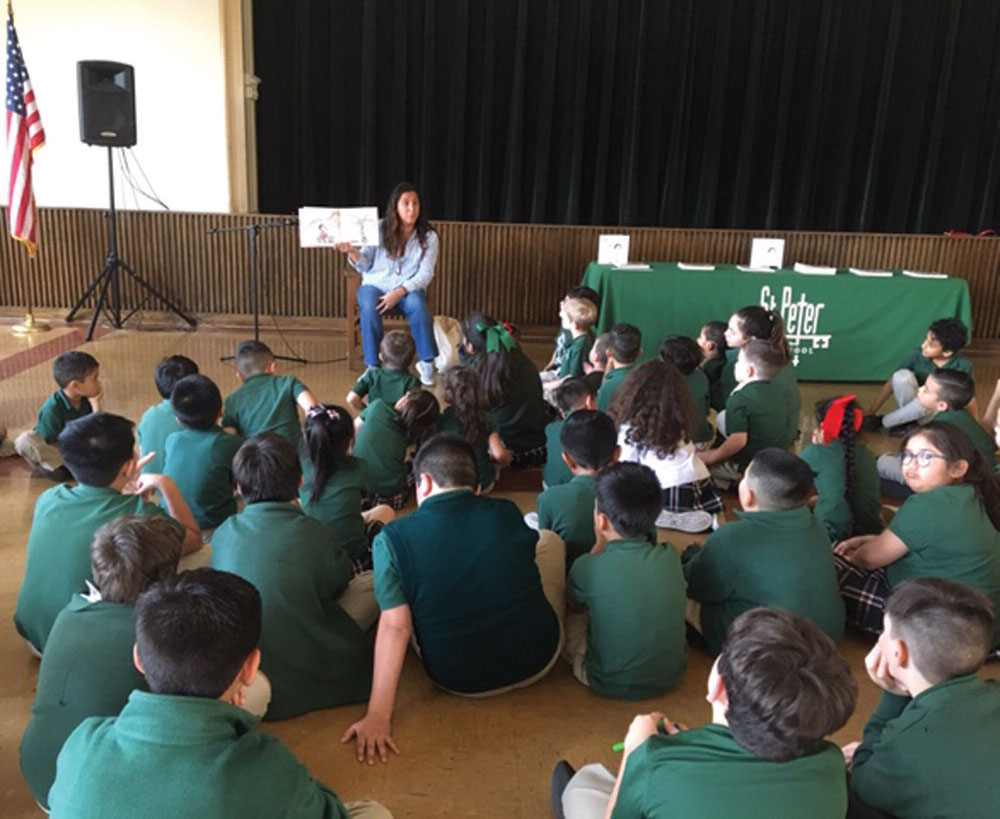 On March 4, award-winning author Juana Martinez-Neal visited the elementary and middle school drama students at St. Peter's. Her books have earned her many prestigious recognitions, including a Caldecott Honor and a Pura Belpre Award for Illustration. She finished her trip to San Antonio with a reading at St. Peter's of her book, Alma and How She Got Her Name, which was a wonderful way to celebrate a week of reading. She spoke to students about namesakes, family heritage, and the importance of celebrating who you are and where you come from. All of the students went home from the visit with a signed copy of the book.
---
Saint Mary's Hall Teacher Wins Grant for Student Study
Saint Mary's Hall (SMH) Upper School Biology Teacher Dr. Jamie Holbrook won first place at the Texas Biomedical Forum Annual Science Education Awards. This is the second consecutive year that Dr. Holbrook has won the first place award and the fourth year that SMH has been the first place winner.
Dr. Holbrook, who joined Saint Mary's Hall in August 2018, was presented the award at a luncheon held at the Argyle in March. This award is presented to teachers whose proposals demonstrate the strongest commitment to the scientific process and the further development of hands-on, progressive science education programs.
Dr. Holbrook's winning proposal, In Vitro Rearing and Risk Assessment of Honey Bees (Apis Mellifera) Following Exposure to Agricultural Pesticides, has allowed her students to receive a $6,000 research grant to study the effects of agricultural pesticides on honeybees.