Rick Cavender Records Song in Honor of St. Luke's Episcopal School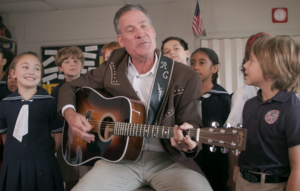 Rick Cavender, president of Cavender Audi and local San Antonio celebrity, has written a song in honor of St. Luke's Episcopal School called, The St. Luke's Way. Cavender was inspired by his deep connection and long history at the school. His daughters Courtney Cavender Smith and Claire Cavender McNab both graduated from St. Luke's Episcopal School (SLES). "St. Luke's Episcopal School has been a blessing to our family," explained Cavender. "My daughters were students and my daughter Courtney also was an art teacher there. Now our grandsons are enrolled in their wonderful Mustard Seed program. We love this school."
Cavender's song is an ode to the school's long-standing pledge, The St. Luke's Way. SLES students recite it each morning during daily chapel. "Reciting The St. Luke's Way is a way for our students to recommit themselves to acting with God's love as their guide," explained Betty Serna, St. Luke's Director of Community Relations. "It reminds us how we always strive to act in our classrooms and hallways, on the athletic fields, and in the wider community." The school prides itself on holding students to high standards. "The St. Luke's Way created a defined code of conduct and discipline when my daughters were students," said Cavender. "It will always stand as a source of these values and blessings." Rick Cavender's eldest daughter Courtney Cavender Smith served as the school's art teacher for several years and now has transitioned into a new role, St. Luke's parent. "St. Luke's instilled in me the values of kindness, confidence, hard work, and service," said Cavender Smith. "I cannot wait to watch these same qualities develop in my sons as they grow at SLES."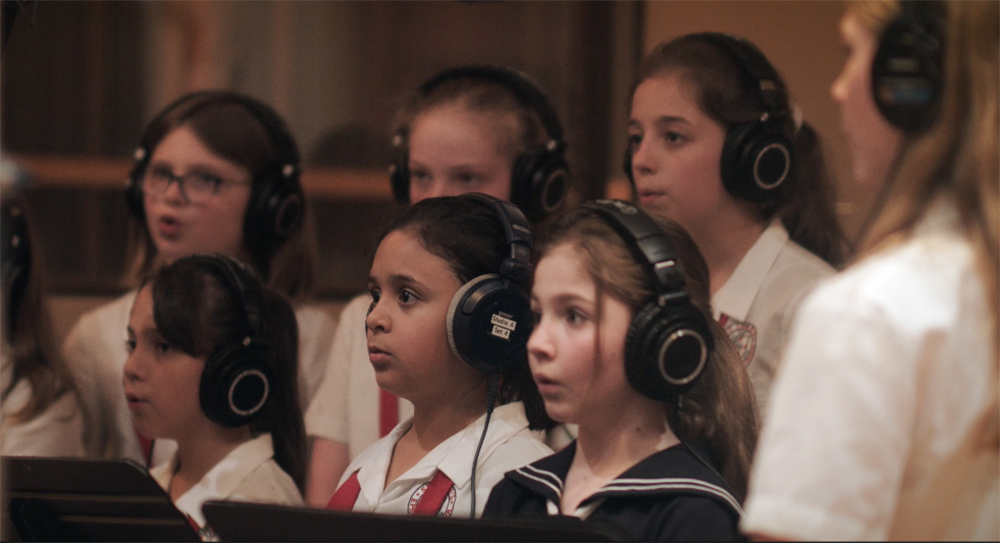 After finding his inspiration, Cavender turned to Dale Harris, St. Luke's music teacher, to involve SLES students in recording, The St. Luke's Way. Harris prepared the student choir for their big moment in the professional recording studio, Keith Harter Studios. "I was very proud that we could introduce these students to this experience," said Cavender. "They performed their roles with fine precision. They were ready and well-rehearsed and completed their recording with only three takes!" The experience of acting as professional musicians left a strong impact on the students. "I was scared because I had never been there before, but I just imagined some of my favorite singers going into the studio and making their albums," said SLES middle schooler Addison McCabe.
Along with the professional recording, Cavender also shot a music video for The St. Luke's Way. "I am proud to offer my song as a gift to a school that has helped to build the character and faith that my family shares," explained Cavender. "These children are disciplined to follow God's teaching. Teachers greet them all each day with kindness and love, to lead them all to live The St. Luke's Way."
---
Alamo Heights Cheerleaders Earn State Title
For the fourth time in five years, the Alamo Heights High School Cheerleaders have earned the 5A State Championship. The team competed in mid-January in Dallas/Ft. Worth. They continued their journey at nationals in February at Disney World, earning 3rd Place in the nation! #MulesUp
---
Woodridge Elementary Named a State School of Character by Character.org
Character.org, a national advocate for character in schools, families, sports teams, and the workplace designated 81 schools and 7 districts as State Schools of Character for 2020. Woodridge Elementary in Alamo Heights was one of only seven in Texas honored with this distinction.
The criteria for selection are based on Character.org's 11 Principles of Character which include providing students with opportunities for moral action, fostering shared leadership, and engaging families and communities as partners in the character-building effort.
"We are extremely proud of this accomplishment," shared Superintendent of Schools, Dr. Dana Bashara. "Our Alamo Heights ISD Profile of a Learner guides each of us to model a spirit of mutual respect for all, to understand our relationship and responsibility to society, to value diversity as a strength and to add value to the world through service. This award serves as a reminder of the great work that our students, staff, and community are doing to strengthen our schools and community."
Since its inception, Character.org's Schools of Character program has positively impacted nearly 3 million community members. Each year, they certify schools and districts at the state level that demonstrate a dedicated focus on character development, academic achievement, student behavior, and school climate. Schools and districts named as State Schools of Character will be considered for Character.org's highest distinction – National School of Character.
---

Woodridge Elementary Teacher Lisa Barry Named the 2020 Teacher of the Year
Ms. Barry is a Fifth Grade English Language Arts, Reading and Social Studies teacher.
In describing her career as a teacher, Mrs. Barry shares: "The teacher I was 24 years ago, at the beginning of my career, is not the teacher I am today. The teacher of tolerance I was 17 years ago is not the teacher I am today. Next year, I do not plan on being the same teacher I am today. I will be better. I learn from my co-workers and administrators on a daily basis. In order to continue being a successful teacher, creating critically thinking lifelong learners, I must keep my finger on the pulse of my students and on the institution of education. Changing with the times, being open to put away previously learned mindsets, and being bold enough to try new ways of teaching and facilitating learning is inherent in excellent teachers. I have an inexplicable drive and passion to teach using new methods and information."
Her Principal, Gerrie Spellman, shares of Mrs. Barry: "Mrs. Barry has heart and passion for teaching tolerance.  She uses Holocaust history and experiences of survivors to inspire her students to identify when something is wrong to make it right. She is a true inspiration for our students, teachers and families."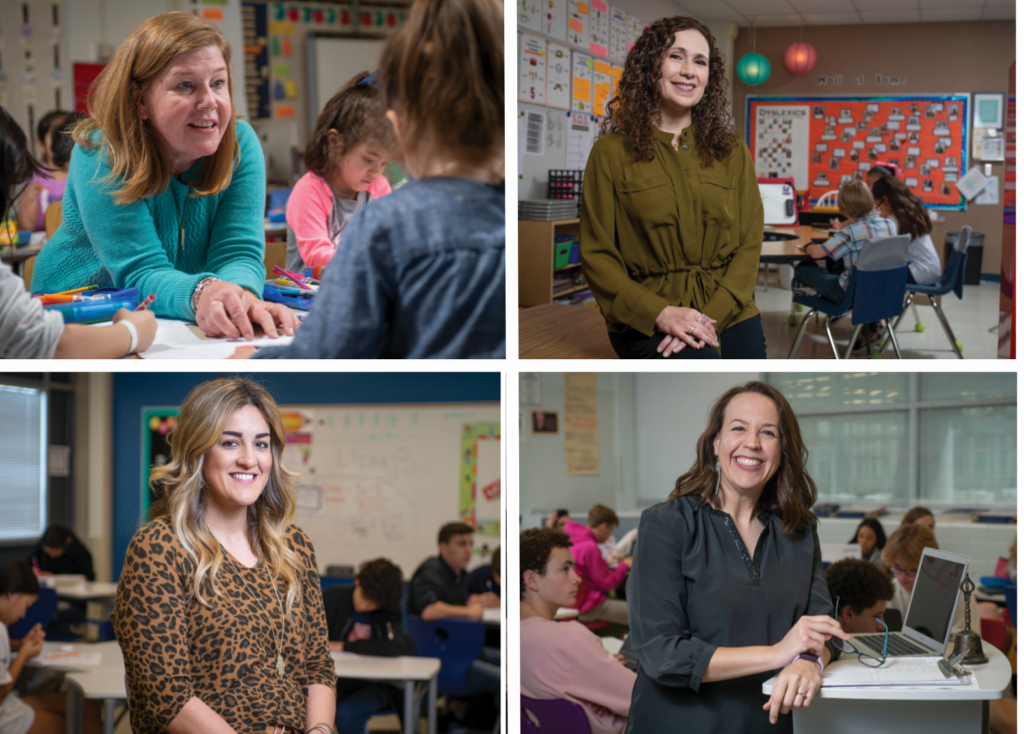 Campus Teachers of the Year for each campus included: Mary Ellen Cook, Howard Early Childhood Center; Suzanne Arevalo, Cambridge Elementary; Lisa Barry, Woodridge Elementary; Erica Melle, Alamo Heights Junior School; and Valerie Alvarez, Alamo Heights High School.
---
Festival of Learning
Alamo Heights Independent School District is set to host its annual Festival of Learning (formerly known as the Showcase of Learning), Wednesday, March 25, from 5:30-7:30 p.m., at Alamo Heights High School. The event will feature interactive displays, demonstrations, and presentations by students and teachers. The purpose is to showcase the engaging work taking place in the classrooms, labs, cafeterias, gym, and on the playgrounds and sports fields. Join them at this interesting annual event to learn more about how the students and teachers are engaged in learning.
---
Alamo Heights Names Ron Rittimann as New Athletic Director/Head Football Coach
Alamo Heights ISD proudly announces that Ron Rittimann will serve the district as the next Athletic Director and Head Football Coach of the Alamo Heights Mules.
Rittimann has worked for the last 12 years as the Athletic Coordinator and Head Football Coach at Johnson High School.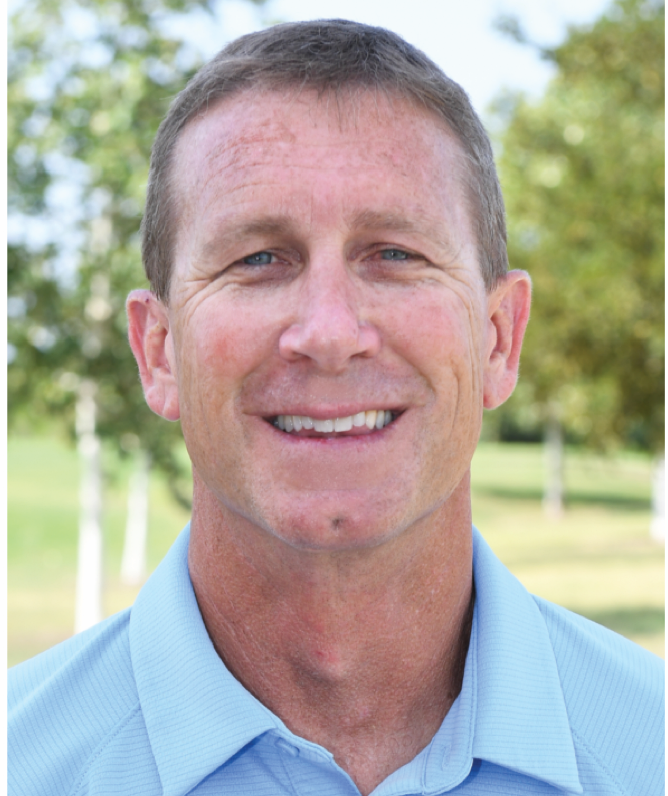 During his tenure as head football coach, Johnson earned district and state semi-finalists titles. Under his leadership, athletic teams were district-level champions in one sport or another, with many progressing to state semi-finalist rankings. Academic All-Star students increased annually during his tenure and every sport under his direction experienced playoff runs throughout the course of his time at Johnson High School.
Alamo Heights ISD Superintendent of Schools, Dr. Dana Bashara shared, "I'm excited to welcome Coach Rittimann to join our AHISD Administrative Team as our new Athletic Director.
He is a coach who prioritizes leadership and character development in his student-athletes and is described by those who know him as someone who leads by example through actions and decisions that consistently align with his integrity and values."
Rittimann was awarded the prestigious Texas High School Coaches Association (THSCA) Tom Landry award in 2019. The award recognizes one coach in the state for making significant contributions to the sport and for serving as a positive role model for both athletes and coaches across the state.
Rittimann has earned other accolades and awards, including being named San Antonio Coach of the year 4 times (2009, 2011, 2013, 2017), Dave Campbell's 5A Team of the Year (2013), and serving at the state level on the THSCA Board of Directors. "This is a very exciting opportunity, a dream career experience that comes at a great time for me and my family.
I have worked and lived in the greater San Antonio community for 30 years and know that Alamo Heights is a great community with high expectations and a ton of support for their kids and programs."
---
Subject of the Film Hotel Rwanda and Humanitarian Visits Saint Mary's Hall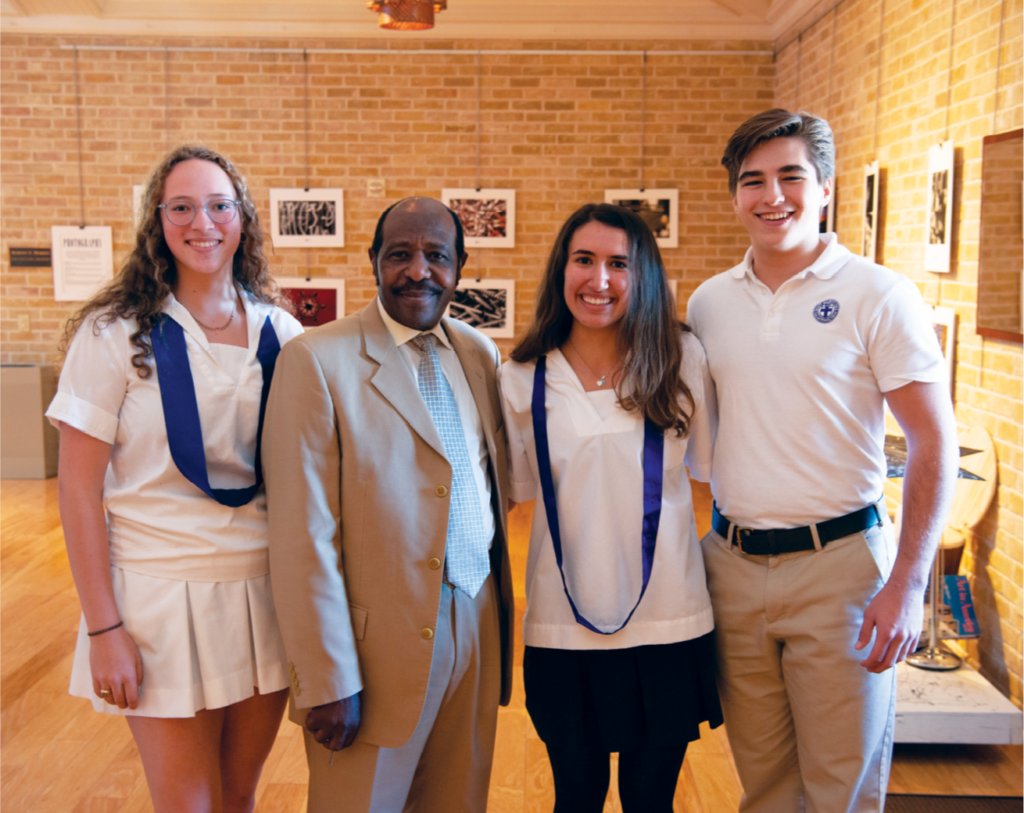 In February, Humanitarian Paul Rusesabagina, the subject of the 2004 film, Hotel Rwanda addressed Saint Mary's Hall (SMH) Upper School students in a special presentation about his life, his experience with the Rwandan genocide, and his humanitarian work.
"Learning about the Rwandan genocide in class evoked a lot of sadness and frustration, but those emotions for me were unparalleled to those I felt while listening to Mr. Rusesabagina speak. Learning about his experience and the emotions he felt while going through it," said student Sophie Jafaar, "is an experience I'll never forget."
In 1994, while serving as a house manager at the Hôtel des Mille Collines in Kigali, Rusesabagina hid and protected 1,268 Hutu and Tutsi refugees from the Interahamwe militia during the Rwandan genocide. None of the refugees he harbored were hurt or killed during the attacks. He founded the Hotel Rwanda Rusesabagina Foundation to fight for global human rights. In addition to the film, Hotel Rwanda, his story has been told in Philip Gourevitch's book, We Wish to Inform You That Tomorrow We Will Be Killed with Our Families, as well as his autobiography, An Ordinary Man.
History came to life as students learned about Mr. Rusesabagina's experience firsthand.
---
The Diary of Anne Frank Comes to The Circle School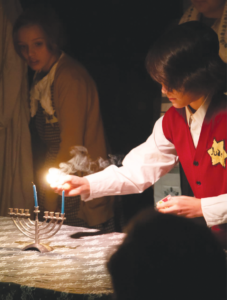 The Rainbow Dream Traveling Theatricals composed of our middle school students performed The Diary of Anne Frank for two nights in February. Whether it is their innocence or their innate ability to tap into the humanity we all share, the students brought a tone and gravitas to the material that, in many ways, transcended the material. Trained actors could not bring the thoughts of a fifteen-year-old girl to life as well as these amateur yet authentic students did. These students are our future, and the future looks bright!