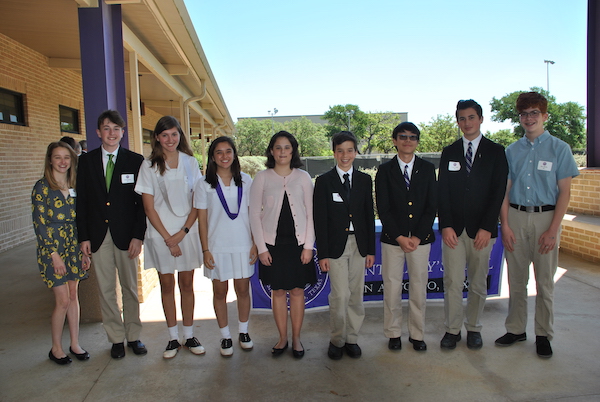 Saint Mary's Hall Honors Scholarship Recipients
In April, Saint Mary's Hall hosted a scholarship luncheon to honor both current and newly-awarded scholarship recipients. The following students were awarded new scholarships for the 2019-2020 school year:
Ben McMurray Scholarship:
Parker Thill (Form 8)
Betty Stieren Kelso Scholarship:
Ainsley Hunter (Form 8)
Earl Bill Scholarship:
Penelope Luna (Form 9)
Jamie Armstrong and John Mirza Bennett Leadership Award:
Maria Fernanda (Mafer) Benavides (Form 11)
Sally and Glenn Ramsdell Scholarship:
Leo Cheong (Form 8), Ally Gibbs (Form 8), Elliot Strauch (Form 8), Parker Thill (Form 8), and Jonathan Tubb (Form 8)
Susan Gresham Davidge Scholarship:
Alex Riebe (Form 8)
The Greehey Family Foundation Scholarship, a full-tuition, four-year scholarship:
Ally Gibbs (Form 8)
The Major General Daniel S. and Mrs. Ruth Taylor Campbell Scholarship, a full-tuition, four-year scholarship:
Jack Rykert (Form 8) and Grace Ogden (Form 8)
It is thanks to generous donors for making these scholarships possible. Saint Mary's Hall offers robust scholarship programs and financial aid, allowing them to award more than $2 million in need-based aid and scholarships to students of all socioeconomic backgrounds.
Talking College
Alamo Heights High School families are gathered around the table to listen and learn on the topic of college admissions! College Counselor Paul Harris launched Table Talks in an effort to address some of the personal questions and concerns that many parents have when it comes to planning and preparing for the journey of college admissions, acceptance and entry. Parents who have a list of questions can get the answers they need, right in the comfort of their own home, among friends and families who may seek the same information. A simple invitation to our AHHS College Counselor to visit can help our AHISD families to feel more comfortable with the college admissions process. This should be a fun and exciting time, not a stressful one. For more information, and to schedule a College Admissions Table Talk, contact Paul Harris at: pharris@ahisd.net.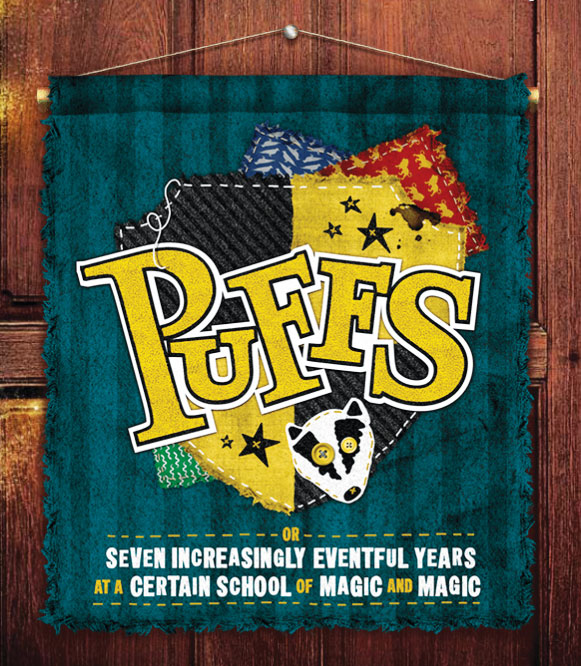 On Stage
Alamo Heights High School's Theatre Arts Department presents their final production of the year, Puffs, or Seven Increasingly Eventful Years by Matt Cox. This play takes places at a certain magical school and chronicles the adventures and eventful learning of the less than popular students at this school. Performances are May 4th, at 7 pm, and May 5th, at 1 pm. Tickets are $10 for General Admission and $8 for students. To learn more go to their website at: alamoheightstheatre.com.
As part of their ongoing service-minded efforts, AHHS Theatre Arts is currently collecting used mascara wands for Appalachian Wildlife Refuge. Please bring any used mascara wands in a baggie to the Blackbox Theatre between now and the performance of "Puffs" on May 5th. Wands will be cleaned and donated for use in cleaning the fur and feathers of animals impacted by disaster.
Alamo Heights Business Incubator Pitch Night
Alamo Heights High School's Heights Business Incubator program is ready for it's inaugural pitch night. Set for May 3rd, at 6 pm in the Alamo Heights High School Auditorium, the top 5 teams will compete for seed money to start their business! Teams will vie for a chance to earn a 1st place prize of $10,000, a 2nd place prize of $8,000, or a 3rd place "People's Choice" prize of $5,000, with the later decided by audience vote!
Five Wild Card teams will be battling it out from 5:30-6 pm, to try to win the last spot as a finalist. Attendees will have the chance to vote for their favorite team, pushing them to the pitch night competition. Get your free tickets now. Space is limited.
http://ahisd.net/news/what_s_new/incubator_pitch_night_2019
Summer at Heights
Registration is now open for another exciting year of enrichment and fun with Alamo Heights Independent School District's Summer at Heights!
The program is designed for students entering Kindergarten in the fall through 8th grade. To Register Visit: https://www.ultracamp.com/clientlogin.aspx?idCamp=351&campCode=sah
Alamo Heights Summer Sports Camps
Blue and Gold Football Camp
June 3-6th, Grades 4-8, 9am to Noon
July 30th-August 2nd, Incoming 9th graders, 9am to Noon
Cost $100
Future Heights Girls Basketball Camp
June 3-6th, Incoming 1st-6th grade girls, 9am – Noon
June 3-6th, Incoming 7th-9th grade girls, 1 – 4pm
Cost $100
Blue and Gold Baseball Camp
July 8 – 11th, Incoming K – 5th grade, 9 – 11:30am
Incoming 6th grade – 9th grade, Noon – 2:30pm
Cost $100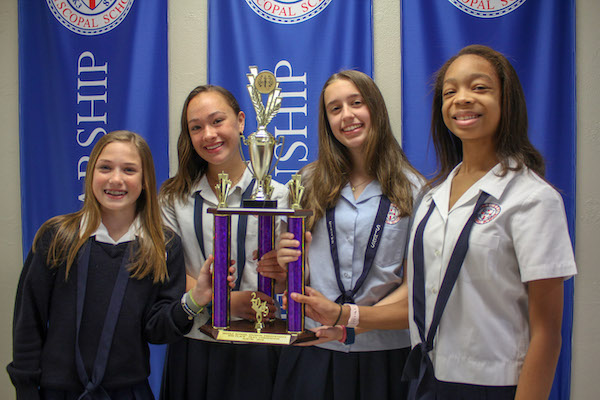 St. Luke's Episcopal School Latin Students Impress at State Competition
All seventh and eighth grade students enrolled in Latin at St. Luke's attended the statewide convention in Austin, Texas on April 5 and 6. Four of them were first place winners at the 2019 Texas State Junior Classical League Convention. Miley Hamilton won in Roman Life, Mia Miller in Classical Art, Allison Poulter in Latin Vocabulary, and Charlotte Stevens in Costume.

In addition to these four first place winners, every SLES student who attended the convention won an award for their performance in their individual academic and creative arts contents.

Every year, thousands of Latin students from all across Texas come together to compete against their peers in a wide range of academic and creative categories that include Roman history, Latin and Greek derivatives, Latin sight recitation, dramatic interpretation, catapult construction, mosaics, and many more.