Lacrosse Is Back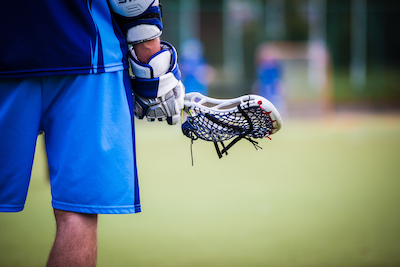 The Mules Lacrosse Team just began their season. With a young team made up of mostly freshmen, the team is looking to build up their program.
"I don't really care if most of the team is freshmen," junior Midfielder Wendell Snow said. "As long as they put in the work, I'm happy."
Leading the program are Head Coach Michael Brand, Coach Jason DiGiovanni and Coach Nathan Heaviland.
The team's new coaching staff is a great addition. The staff has years of college lacrosse play and coaching experience.
"I like the new coaches," junior Attackman Tano Kleberg said. "They should help us get a good amount of wins this season."
The team took a last-minute spot in a box tournament in January to help build camaraderie between teams. This tournament was a great one for the Mules as they went 4-0.
"The tournament was fun," freshman Attackman Beau Kleberg said. "I have not had the chance to play much box lacrosse, so I was excited."
The team's first game was in February against Vandergrift, an experienced Austin team. To prepare for this team, the Mules worked hard in and out of practice. The team gave 100 percent effort during their practices and some also worked on their skills on their own. This effort and grit were a driving factor for the team's development and will help them as they move forward in the season. The Mules lost the game 18-4.
"I try to take practice seriously," sophomore Midfielder Henry Satel said. "I know it's going to help the team so I try to always give 100 percent."
By Alamo Heights Journalism Student Campbell Seay
---
Summer is Coming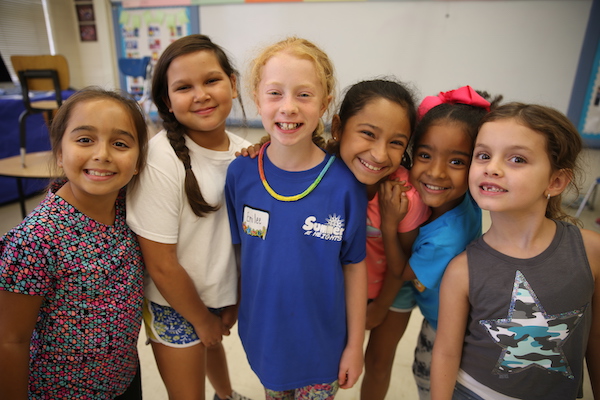 Registration is now open for another exciting year of enrichment and fun with AHISD's Summer at Heights.
The program is designed for students entering Kindergarten in the fall through 8th grade. A student must be five as of September 1, 2019. Courses are provided by Alamo Heights Independent School District and other certified teachers in the area, as well as some of San Antonio's leading professionals.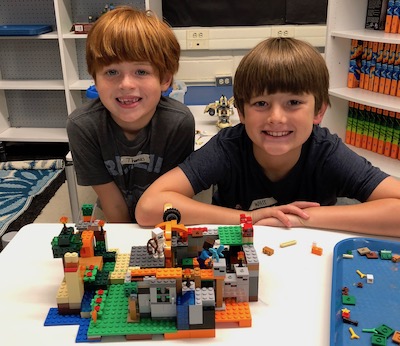 It is our hope to offer students the opportunity to experience new adventures, expand existing horizons, arouse curiosity, exchange ideas and products, stimulate creativity and give them a chance to laugh and have fun in the process.
---
St. Luke's Episcopal School First Annual Leadership Breakfast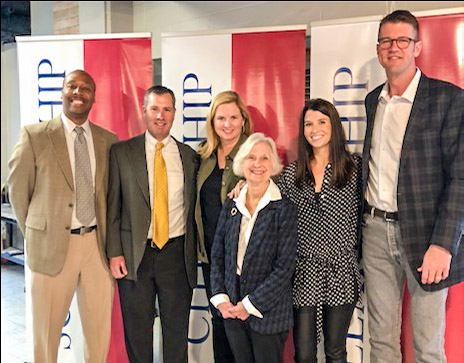 On March 1, St. Luke's Episcopal School hosted its first annual Leadership Breakfast to give students the knowledge and inspiration to plan, start up, and operate their own businesses. At the event, which was held in St. Luke's Parish Hall, fourth to eighth grade students were invited to sit down for breakfast and hear from a panel of successful entrepreneurs from the local business community. This forum led up to the SLES Trade Fair where students create their own businesses.
The lineup of panelists, all parents of current and former students, included Susanna Frankland, owner of Olmos Park boutique Meadow; Lisa Nichols, founder of Nic Abbey Luxury Homes; Dr. Eric Miller, founder of Central Texas Pain Center; and Clint Poulter, founder of Clint's Texas Salsa. In addition, Ben Hart, owner of The Factory of Champions, served as moderator for the event.
---
Court in Session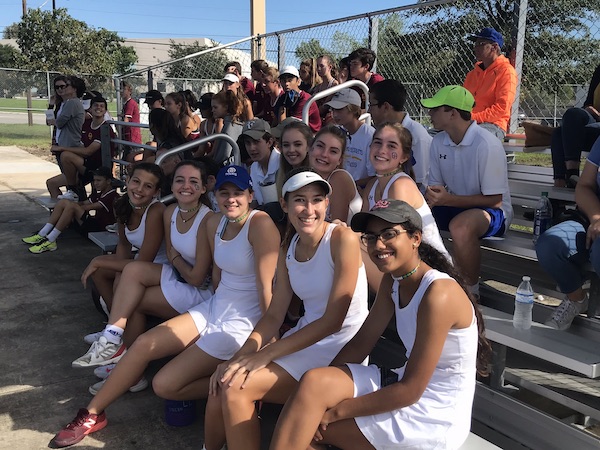 The tennis team is preparing for another historic run for state this year, with last year's team coming close to a state championship, finishing in third place in the state tournament. Players from last year's team are very happy with how they performed and are excited to get back to work and prepare for this new season.
"I think we did pretty well," senior Katy McKenna said. "We got third in state which was really awesome."
The team is feeling good right now about how well they did last season. That energy and hopefulness will fuel them for their upcoming individual season.
Their team season was in the Fall and they did very well. Now they have to keep training for their individual season this spring where each person is playing for him or herself; thus, the outcome depends on each individual person.
"I thought the fall was a great season overall," senior Mickey Esteva said. "The team worked really well together. We hope to continue that this spring."
One of the tennis team's most exciting players is junior Fiona Crawley, who is currently nationally ranked. Crawley has played in some big tournaments and continues to win. She will be exciting to watch this season as she plays her individual matches.
"I'm very excited to showcase my skills," Crawley said. "I believe we can make it to state again for the spring."
The tennis team has been practicing and playing all year, and they are hoping to continue their hard work from the fall season and carry it over to the spring.
"We are coming off a great fall team season," senior Blair Drought-Villareal said. "We hope we can get a lot of our team to qualify for the state tournament in May."
By Alamo Heights Journalism Students Josh Yznaga and Ryan Dotson
---
Saint Mary's Hall Teacher Wins Prestigious Award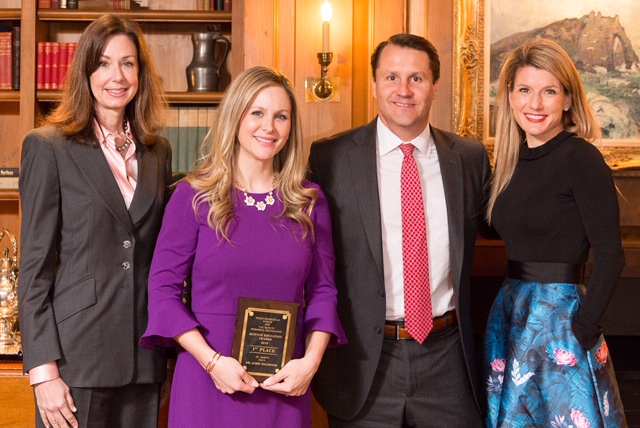 Saint Mary's Hall Upper School Biology Teacher Dr. Jamie Holbrook, who joined Saint Mary's Hall in August 2018, won first place at the Texas Biomedical Forum 25th Annual Science Education Awards. She was presented the award at a luncheon held at the Argyle in March. Head of School Jonathan Eades was in attendance as a guest of Texas Biomed President Jody Lutz, who is also co-chair of this year's Passport, SMH's fundraising gala, and auction. SMH Board Chair Kathleen LeFlore was on hand to support Texas Biomed Forum and to celebrate Dr. Holbrook's award as well. Saint Mary's Hall has had the first place winner for three of the last four years at this event.
The awards are presented to teachers whose proposals demonstrate the strongest commitment to the scientific process and the further development of hands-on, progressive science education programs. Dr. Holbrook's winning proposal will allow her students to receive a research grant to study the effects of environmental contaminants on the development and functioning of skeletal muscles in zebrafish. Last fall, Dr. Holbrook and her AP Biology students accepted a special invitation to tour the Texas Biomedical Research Institute in San Antonio. SMH students were greeted by two scientists who shared details of their own innovative research on Hepatitis C, HIV, and Ebola. The students then took a tour of the Southwest National Primate Research Center and observed many of the nonhuman primate colonies that are the research subjects for the fight against diseases such as Alzheimer's and Zika virus.
---
Mules Basketball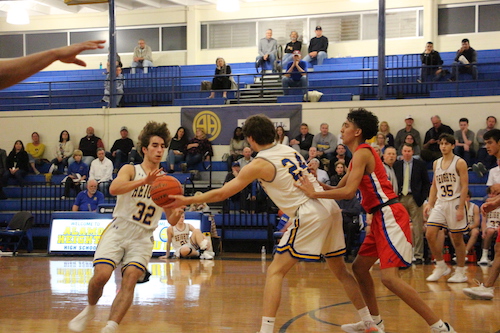 The Mules Boys Basketball team is off to a great season.The players have practiced and prepared all season long.
Getting the ball, junior Guard Justin Pisano takes a pass as senior Guard Cole Arnold and a Jefferson defender play on the court. "I loved when I got the ball at the top of the key," Pisano said. The Mules beat Jefferson 69-43 during regular season play.
---
Alamo Heights High School Junior Varsity and Varsity Golf Teams Making Great Strides Under New Head Coaches
The boys and girls golf teams are making great strides under new Head Coaches Randy Morris and Brent McCuiston. The boys placed first out of three teams at the NISD Harlan Preview at Pleasanton Country Club. They also placed first out of 16 teams at The SISD Regional Preview at Palm View Golf Course in McAllen. The boys junior varsity placed first out of eight teams at the NEISD Junior Varsity Boys Fall Classic at Fort Sam Salado Country Club and sixth at the O'Connor Icebreaker at Sonterra North Course. The boys varsity have many returning stars, including seniors Jack Chapman, Will Harrell and Zach Story.
"I had a lot of fun playing at Palm View because I shot a 75 and 77," Story said. "I placed fifth but I wish I had shot a little better; also, I had a couple of shots that should've gone in that didn't."
The girls varsity team has also been making strides with placements of sixth at the North Texas Championship, eighth at Fall State Preview and ninth at Swing for the Cure. The girls have many returning stars, including seniors Anna Grace Mako and Cathleen Marshall.
"I'm glad that we had some returning key players because it really gives us an edge with experience when it comes to tournaments," Mako said. "I've been preparing to step into the role of being a leader on varsity."
Golf practices are held after school at different locations such as the Quarry Golf Club or the San Antonio Country Club. The players believe that golf really takes off a lot of school stress. During practices, the teams play nine holes on Mondays, Tuesdays and Wednesday. On Thursdays, the students work on putting and chipping. The players believe the practices really prepare them for tournaments.
By Alamo Heights Journalism Student Collin Dilling
---
Howard Early Childhood Center and Cambridge Elementary Named State Schools of Character by Character.org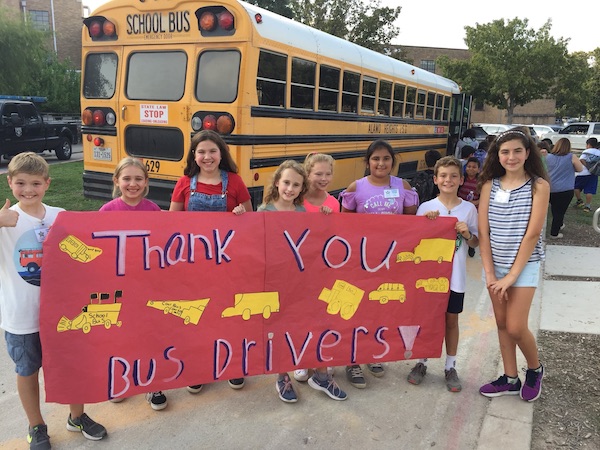 Character.org, a national advocate and leader for character in communities including schools, districts, families, workplaces and sports, today designated 87 schools and 3 districts in 18 states as State Schools of Character for 2019.
Since Character.org's School of Character program inception, the process has affected nearly 3 million students, staff, parents and other community members. Each year, Character.org certifies schools and districts at the state level that demonstrate a dedicated focus on character development, which has a positive effect on academic achievement, student behavior and school climate. Schools and districts announced today will be considered for Character.org's highest distinction – National School of Character. There are also 16 schools that are former State Schools of Character applying for the national certification and 23 schools and districts recertifying as National Schools of Character.
"We are pleased to announce the 2019 State Schools and Districts of Character, which includes two schools from Alamo Heights ISD, Howard Early Childhood Center and Cambridge Elementary" said Doug Karr , Character.org's President & CEO. "These schools' representatives, including educators, parents and students, are working together to create stronger communities focused on character. We are honored to validate their efforts and continue coaching them along their journeys."
To learn more about the schools chosen today and those in the midst of their 5-year certification as State Schools of Character, please visit Character.org's website. Criteria for selection are based on Character.org's 11 Principles of Character, which include providing students with opportunities for moral action, fostering shared leadership and engaging families and communities as partners in the character-building effort.
The 2019 National Schools of Character will be announced in May 2019. Both AHISD campuses were visited by Character.org team members in March and now have the opportunity to be selected for the national honor. Character.org will honor these schools and districts at the 2019 National Forum to be held Oct 24-27, 2019 in Washington, DC.
Founded in 1993, Character.org is a national nonprofit based in Washington, D.C. It works with communities including organizations, schools, families, workplaces, and sports to inspire, educate and empower people to be ethical and compassionate citizens. Character.org is a membership organization dedicated to growth and success through the advancement of quality character development in schools and communities through our inspiring, empowering and certifying programs and resources. Visit www.character.org to learn more.
---
St. Peter School Field Day
St. Peter School students kicked off Spring Break with a Field Day celebration on Friday, March 8. The students enjoyed a variety of games, competitions, and activities as well as spending time together along with parents and teachers.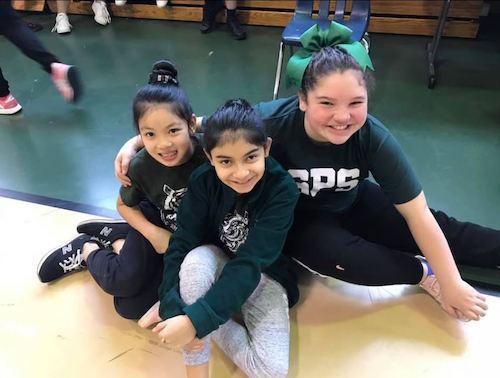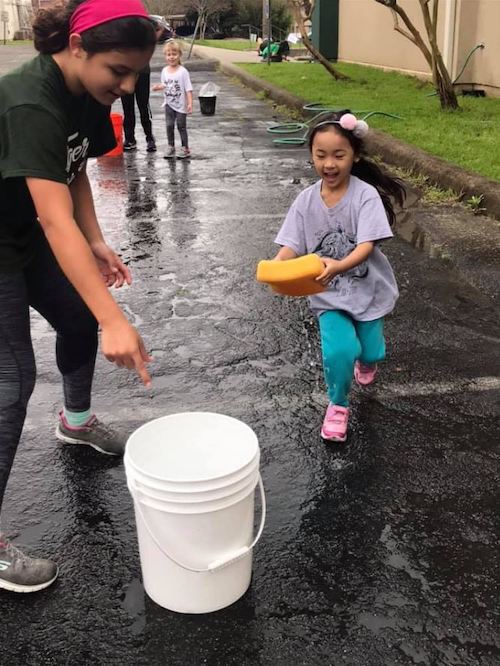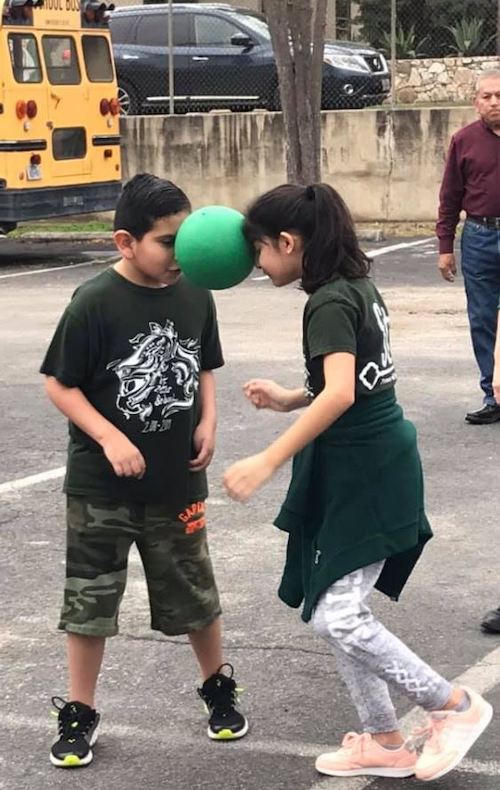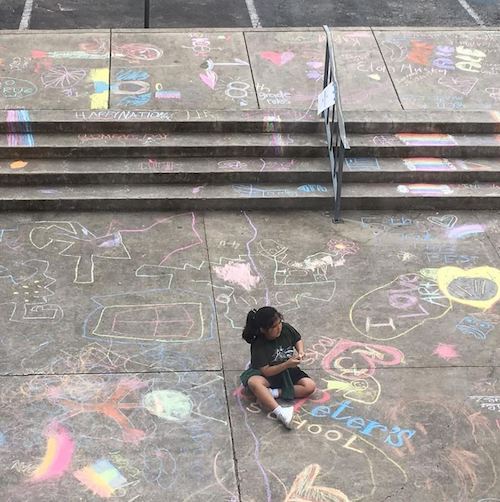 ---