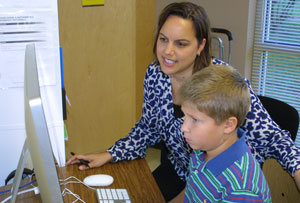 During the spring of 2013, the three elementary campuses partnered to redesign the way the three-tiered Response to Intervention (RtI) services are offered to AHISD students at Howard, Cambridge and Woodridge Elementary. The most important component of the elementary RtI framework is the quality of the primary prevention level (the core curriculum), where all students receive high-quality instruction that is differentiated according to individual needs and is aligned with the curriculum standards (Texas Essential Knowledge and Skills—TEKS).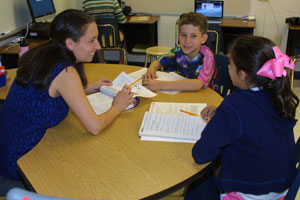 Thanks to the financial support of the Alamo Heights School Foundation, new universal screeners were purchased in reading and math for all elementary students. The screeners provide teachers with meaningful information regarding student needs in the areas of fluency, comprehension, vocabulary, spelling and phonemic awareness, as well as mathematical computation and mathematical concepts in grades K-5.
These tools provide screening and progress monitoring data that can be aggregated and used to compare and contrast the effectiveness of the core instruction as well as the effectiveness of different instructional strategies. Teachers are sharing the results of the beginning- of-the-year data from the universal screeners with parents during fall conferences and will continue to monitor student progress, as screeners will be administered again at semester and in the spring. These tools provide AHISD elementary teachers with meaningful data to help differentiate their instruction to best meet the individual needs of all learners in the classroom.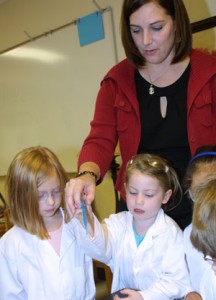 Howard Takes Science to the school of rock KITCHEN
Students at Howard Early Childhood Center take their science lessons to the kitchen with the implementation of the new Science Kitchen. Designed to help teachers engage their students through interactive, thought-provoking scientific lessons, the Science Kitchen was made possible through the collaborative efforts of the Alamo Heights School Foundation, Howard ECC and Alamo Heights High School. With the kids in the kitchen, science is definitely more hands-on, challenging and engaging.