NEW! ANNUAL PROOF OF RESIDENCE AND ONLINE REGISTRATION
Beginning Aug. 1, Alamo Heights ISD will annually require current proof of residence.
The district will also require all parents to utilize an online registration system, which will also open Aug. 1.
In order to access the online registration system in August, parents will need a Home Access Center account.  If parents have not already established an account,  the district asks them to do so prior to June 12. This can be done by going to the AHISD website under the Students and Parents tab and clicking on "Home Access Center."  Parents can then click on "Create an Account" on the left side of the page.
More information will follow in July about how to register online and provide proof of residence.
AHISD IS REDUCING UTILITY COSTS 
Alamo Heights ISD is on track to save thousands of dollars a year by reducing its utility costs. All campuses in the district, including its maintenance building, are now fitted with solar panels.  Monthly utility bills will be reduced by the amount of solar power the building uses instead of having to buy it from CPS Energy.  "That will save the district approximately $39,000 annually," says Mike Hagar, assistant superintendent of business and finance.
The renewable energy initiative began in 2010 when AHISD applied for CPS Energy's Solartricity, a unique program meant to attract businesses to produce power.  These selected businesses, in turn, sell the produced energy back to CPS at 27 cents per kilowatt, which is three times what the district pays in utility costs.  The district was one of 10 recipients awarded the project.
"We installed 500 kilowatts of solar arrays on our high school and Woodridge Elementary.  That project was completed two years ago, and it has generated approximately $235,000 annually for the school district," says Hagar.  The district is currently in a 20-year contract to sell its power to CPS.
Since the completion of Solartricity, the district wanted to continue its energy-saving efforts by adding solar panels to its remaining campuses: Howard Early Childhood Center, Cambridge Elementary, Alamo Heights Junior School, Robbins Academy and its maintenance building on Rittiman Road.  Hagar says the additional panels cost $1 million, but CPS rebates on solar helped offset the price.  He explains, "CPS will rebate back to the district approximately $400,000 this year, which will help in our general fund."
The goal of Alamo Heights ISD has been to use more renewable resources while saving the district money in the long run.  Hagar believes they are making progress: "Along with the solar panels, we also have an ice storage plant at the high school to help reduce energy. In addition, we recycle at all our campuses."
Since the end of May, all district buildings with the new solar panels have been generating power.   You can monitor and watch the live data by going to the Alamo Heights website at www.ahisd.net to learn more.
 CAMP OPTIONS  THAT ENGAGE THE MIND AND BODY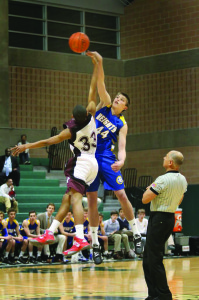 Set in a casual "summer camp" environment, Summer at Heights (SAH) lets attendees choose from a variety of creative camp options: arts and crafts, chess, theater, dance, sports, music, science, robotics and more. Designed for students ages 5 and older, courses are provided to students throughout the community by some of San Antonio's leading artists, educators and professionals. With sessions for all ages and interests, it is our goal to offer students the opportunity to experience new adventures, expand existing horizons, arouse curiosity, exchange ideas and products, stimulate creativity and give them a chance to laugh and have fun in the process.
Courses will be offered June 9 – July 4. The week-long sessions will be held at Woodridge Elementary, 100 Woodridge, with sports camps and courses held at AHJS sports venues, 7607 N. New Braunfels. Transportation will be provided for full-day participants from AHJS to Woodridge for lunch. There are two sessions daily: Morning sessions are 9 -11:30 a.m.; afternoon sessions are 12:30 – 3 p.m. Register for the month, or sign up a week at a time. Information is available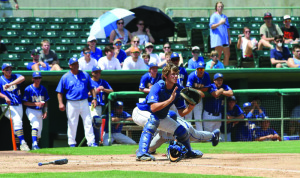 www.ahisd.net/summeratheights