The Alavis: Adding More Global Perspective to '09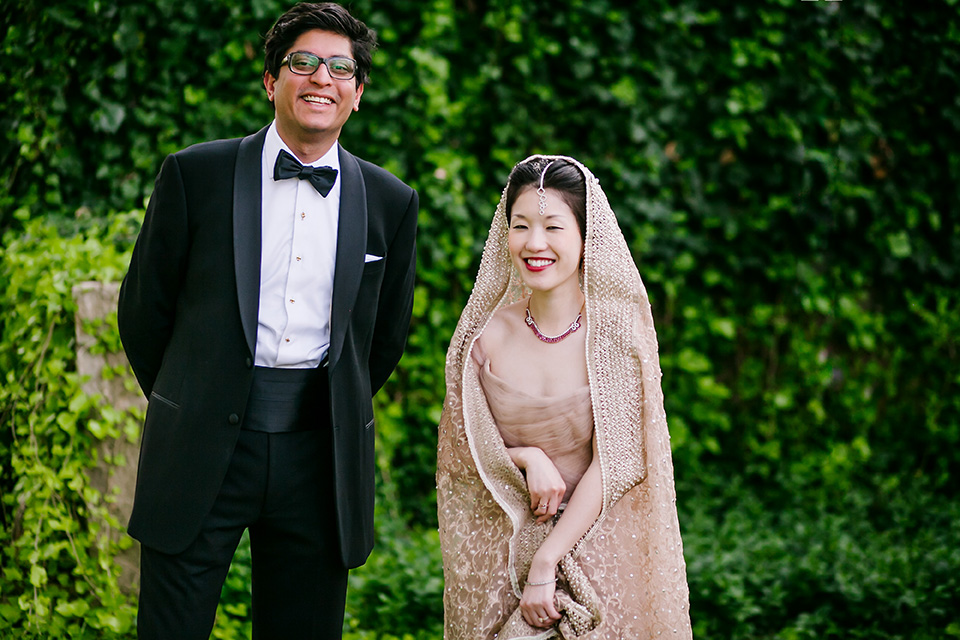 In staid and deeply rooted 78209, it's not uncommon to meet folks whose extended families have been living in the neighborhood for generations. The zipcode is replete with myriad interwoven clans boasting respected names that have long been a part of the cultural fabric that comprises, as well as lends a certain identity to, our admittedly tight, homogenous population. And while this communal kinship is laudable, some might opine that with our deeply shared and entwined backgrounds fostering predictable outlooks and tastes, maybe we've become just a little too comfortable in our sameness.
Well, every so often we're fortunate to welcome others from outside of the neighborhood to settle in among us and introduce a little refreshing variety to our neighborhood's DNA. An excellent case in point is none other than married couple and new Terrell Hills residents Tomoko and Kamil Alavi. This remarkable pair boasts world-class credentials, thanks to their individual histories and experiences and especially through their global perspectives, that when stirred into the '09 mix, have added some much-needed diversity to our wonderful, ever-evolving community. In regards to the Alavis, after only a few short months in the area — learning, making friends and simply adjusting to the 78209 lifestyle — we all hope that this indisputably international household will ultimately take to us as much as we've already taken to them!
Globally speaking, Kamil Alavi, a native Pakistani and his bride, Tomoko Iimura Alavi, from Japan, with their sojourns, formal educations, multilingualism and work résumés, truly have sampled many of Mother Earth's offerings that few locals can claim. Both have been blessed with a wanderlust coupled with a seemingly boundless energy that has propelled them across continents and into nations throughout their young lives. The mere fact that they now live in quaint '09 seems almost like a misdirection, but fate (not to mention excellent employment opportunities) has brought them here, and so far, they smilingly admit to being ecstatic in their new, albeit somewhat pleasantly serene, '09 digs.
Tomoko, a daughter of a well-traveled diplomat, was born in Japan, but when less than a year old, moved to the Philippines, where she spent several years. Later, familial work-related moves took the youngster back to her home country, followed by stays in the United States (Massachusetts and Maryland) and France. As a teen, Tomoko attended college in Vermont while her father and mother once again relocated, this time to Indonesia, where she spent many vacations. Upon graduation, Tomoko was "on the move again," heading back to France for a five-year stay while working first at an ad agency and then within an intergovernmental organization. Later came graduate studies in New York City at the Columbia University School of International and Public Affairs followed by employment within an intercontinentally focused consulting firm that ultimately kept this restless one in the Big Apple for five exciting years.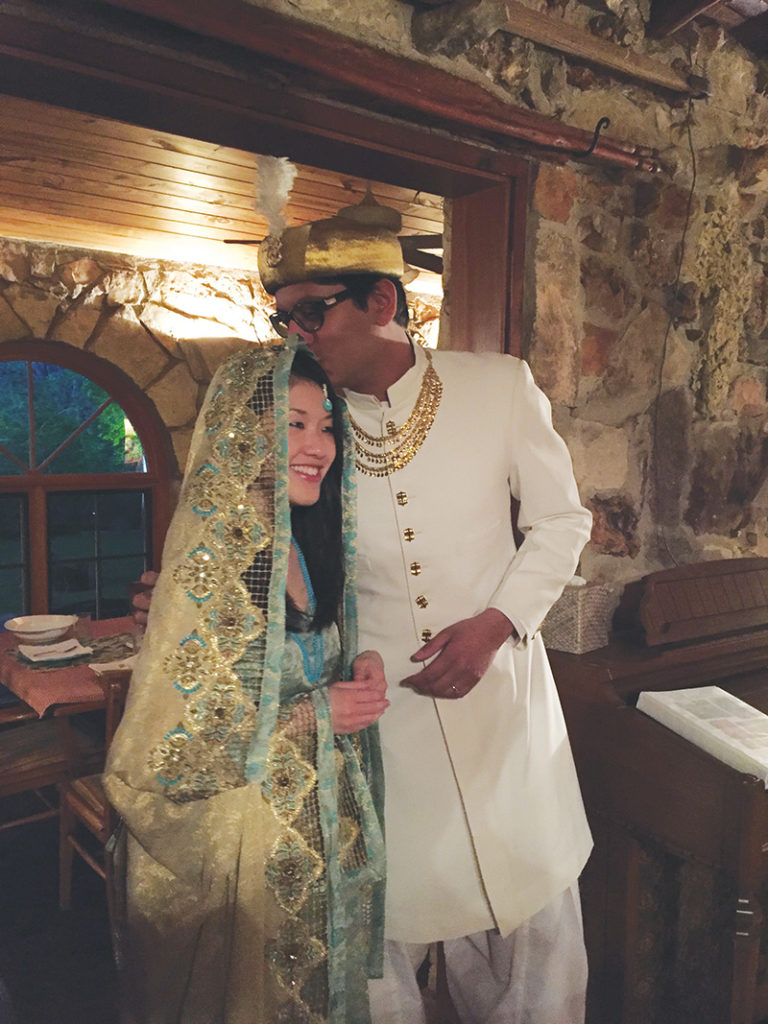 As for the ever so slightly less traveled but certainly erudite Kamil, he hails from Karachi, where he happily spent most of his childhood years with additional time also spent in Dubai. Later, his higher education had him first studying in London and then at the University of Chicago, where he earned his B.A. in mathematics and economics. A seven-year stint in NYC as an investment banker specializing in mergers and acquisitions followed.
Throughout these years, Tomoko and Kamil found themselves immersed again and again in societies quite foreign to those of their origins. And are they better for it? "Definitely," they both affirm. "We've been able to experience firsthand that despite cultural differences, there are certain fundamental values and decencies that are common to us all. Ours really is a good-hearted world, and that definitely includes our new friends and neighbors in '09 too!"
The destined couple met through mutual acquaintances while both lived in New York. And after a two-year courtship, Tomoko and Kamil married there in 2015. But by that time, the groom had already moved to San Antonio after accepting a position within a prestigious local private equity investment firm. Tomoko, after wrapping up various commitments, eagerly followed a year and a half later and even wound up employed at the same company as her new husband, overseeing the firm's public relations department.
And now, as first-time homeowners ensconced in their new (vintage) home in sedate Terrell Hills, has adjusting to life in the neighborhood been tough for these lifelong internationalists? According to Kamil, "The big cities were exciting and busy with hardly a moment to stop, think and compose oneself. San Antonio has been a much needed pivot. The lifestyle is great, and the work is stimulating and rewarding. When we moved here, and especially into 78209, there was an immediate sense of inclusion, and we quickly felt very comfortable." And that comfort level continues to rise as the Alavis discover the ins and outs of life in the Hills, San Antonio and greater South Texas. As Tomoko laughingly admits, "We're certainly learning to be more laid-back and have even come to enjoy and find satisfaction in things like home improvement projects. Kamil with a hammer? Who would've thought! "
For those of us fortunate to be in 78209, having this "world-class" couple in our midst has certainly broadened and benefited our makeup, and really, that's pretty darn cool. So welcome to our (and most assuredly, your) new neighborhood, Mr. and Mrs. Alavi, as we endeavor to add to your experiences and you to ours.
By Ernie Altgelt
Photography by Martin Waddy