Now Open.
Shake Shack is a critically acclaimed modern-day "roadside" burger stand known for its 100-percent all-natural, antibiotic-free Angus beef burgers; cage-free chicken sandwiches; griddled flat-top dogs; fresh-made frozen custard; crispy crinkle-cut fries; craft beers, wine and more. It opened last quarter at 7427 San Pedro Ave., next door to the new Orvis and across from North Star Mall. And to keep it local, guests can wash their burgers down with local brews from Ranger Creek Brewing, Pedernales Brewing Company and Lone Star, plus a rotating seasonal brew from Alamo Brewing Company. Wine lovers can enjoy a glass of Federalist cabernet or Simi sauvignon blanc.
As part of Shake Shack's mission to Stand For Something Good®, the Park North Shack will donate 5 percent of sales from its Pie Oh My concrete to the San Antonio Food Bank, whose mission is to fight hunger in Southwest Texas through food distribution, programs, education and advocacy.
Earl Abel's Restaurant (1639 Broadway) opened toward the end of December in the former Timbo's burger spot near The Pearl. All your faves — fried chicken, meatloaf, chicken-fried steak, burgers and pies — are here again! The move comes after the restaurant closed its Austin Highway location in September.
Repeal Day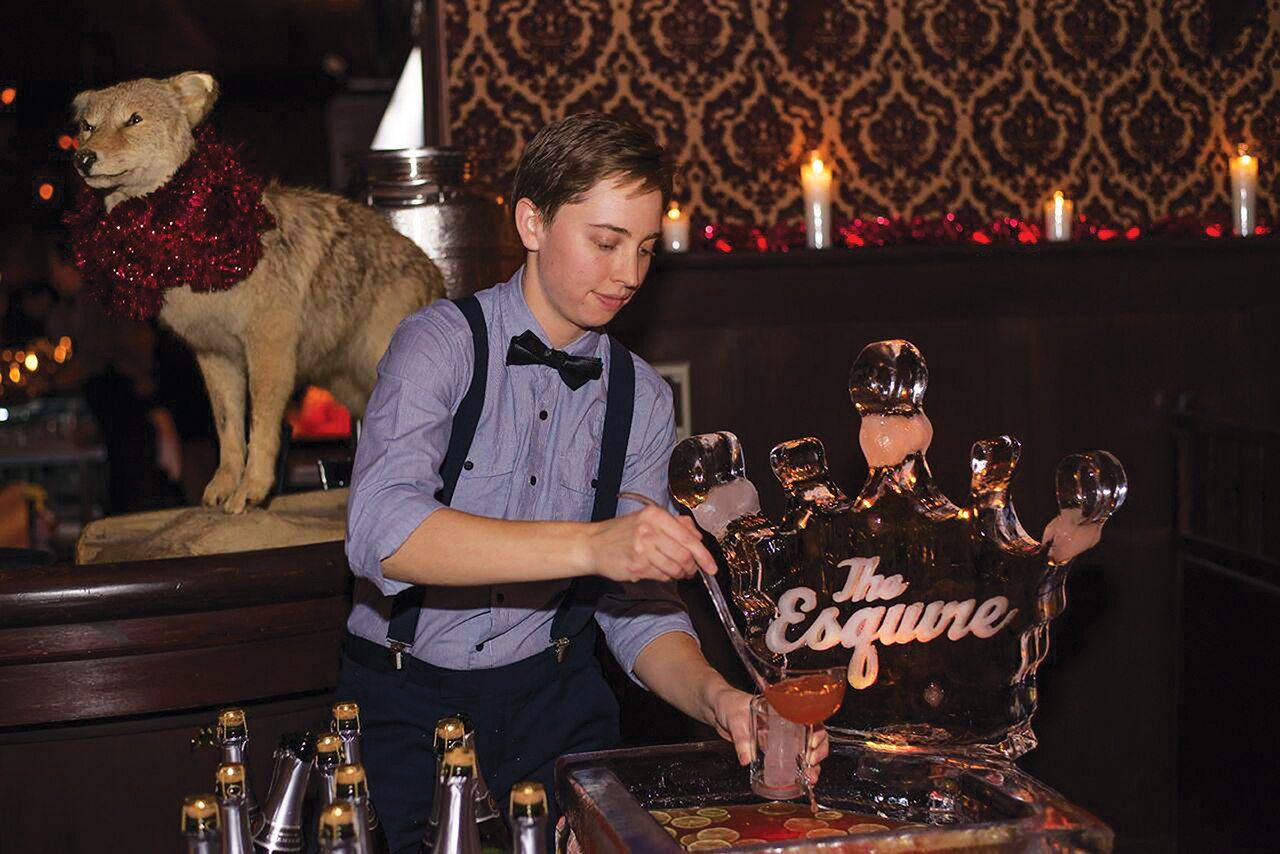 The Esquire Tavern hosted its 84th birthday bash in early December and also commemorated Repeal Day, the day recognized as the end of Prohibition. The evening's entertainment included live music from the Dirty River Dixie Band and a fun burlesque performance by the Stars and Garters Burlesque group. Guests sipped on cocktails and enjoyed complimentary Champagne, punch and bites. The event was a toast to 84 years of the Esquire Tavern serving as downtown San Antonio's quintessential and most historic tavern on the River Walk.
Celebrate The Rodeo And Mardi Gras In February
February is a fun month, full of the usual happenings: Happy Valentine's Day to all on Feb. 14; why not take in the Rodeo that day with Rascal Flats or explore Ranch Rodeo on Feb. 25 at 1 p.m. at the Expo Hall on the AT&T Center/Freeman Coliseum Grounds?
Celebrate Mardi Gras — it's early this year. Mardi Gras is scheduled 47 days before Easter and can occur on any Tuesday from Feb. 3 through March 9. Mardi Gras falls on Feb.13 this year, and you can head to the rodeo that night to see Casting Crowns, a contemporary Christian rock band. Another Mardi Gras thought: Take in the River Walk, where over 40 artisans will display and sell their beautiful handmade merchandise along the San Antonio River. Artisans differ at each show but usually offer pottery, textiles, jewelry, woodwork, paintings, bead-work and more. The free shows are Feb. 9-11 on the River Walk Extension (close to the shops at RiverCenter).
Girl Scouts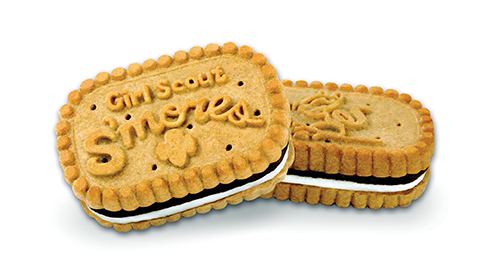 Want S'more? Southwest Texas Girl Scouts will be selling the S'more cookie, one of the most popular in 100 years of Girl Scouts cookie sales. The marshmallowy cookie with graham cracker and creamy chocolate was created as a nod to the first ever S'more recipe featured in the 1925 Girl Scout Handbook. And what's your favorite cookie? Cookie ordering began Jan.1, so prepare yourself.
The San Antonio Museum Of Art Party: Give Me Love
Listen to live music by Johnny P. and the Wise Guys Feb. 9 at San Antonio Museum of Art, and take in gallery tours on the theme of love (inspired by the Museum's collection) at 5:30, 6:15 or 7:15 p.m. Enjoy specialty cocktails by the Brooklynite (cash bar) and art making.
Confucius Wishing Lanterns On The Water: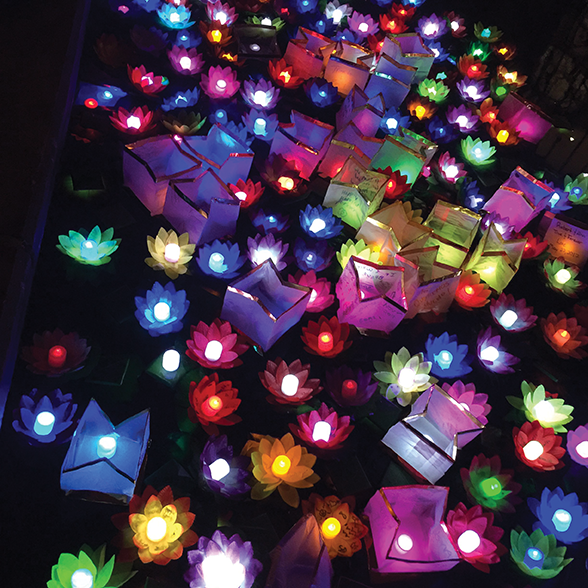 Witness the beginning of a new River Walk tradition. Enjoy an ethereal experience of casting lanterns into the river on Feb. 17, 5 – 7 p.m., in honor of loved ones, hopes, dreams and wishes. (River Walk Convention Center Lagoon, near Ruth's Chris Steak House). Admission is free, and lanterns are $5 each. Lanterns are made of eco-friendly rice paper and contain a floating LED candle. Pens will be available for decorating and personalizing your lanterns. Entertainment includes festival dancing to thematic music. Asian-inspired food will be available for purchase. Immediately after lanterns are cast in the river and for two more weeks, six 26-foot-long floats carrying magically illuminated objects will appear from 7 to 9 p.m. each night. The last night to take in the beauty is March 3.  Enjoy the magically illuminated floats from anywhere along the downtown portion of the River Walk, the beginning of a new tradition hosted by the San Antonio River Walk.
38th Annual San Antonio Home & Garden Show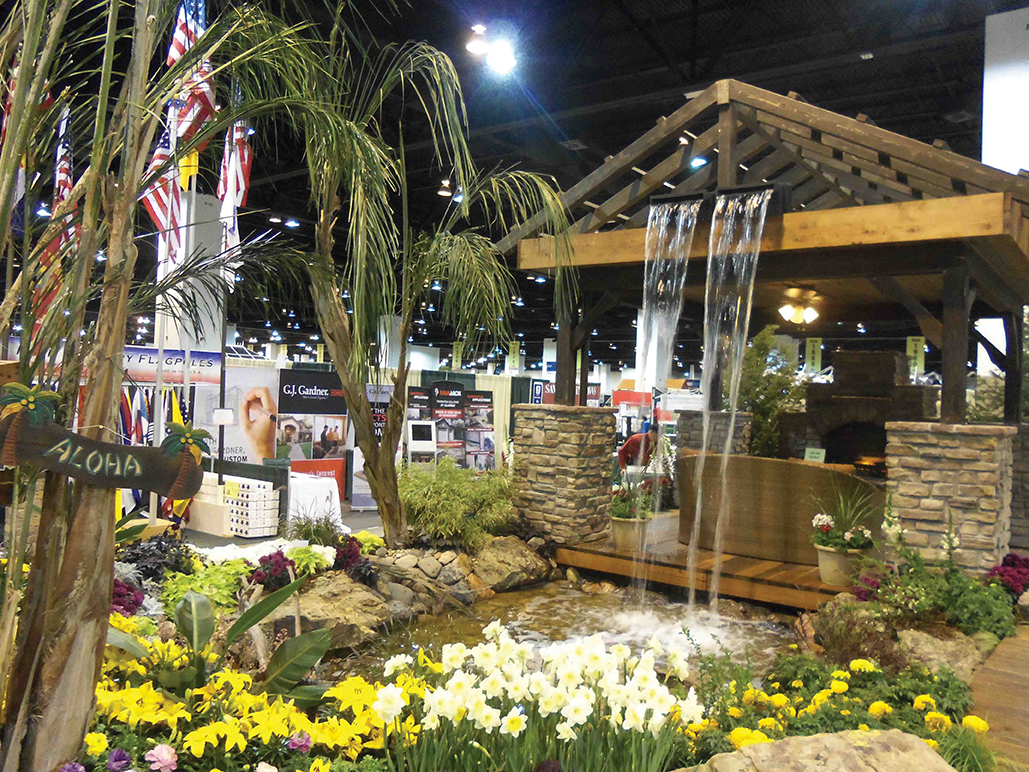 Need a little help around the house? Head over to the Alamodome for the annual show with exhibits, displays and demos, the latest in gizmos and gadgets, new products, plants and landscape materials and ways to make projects affordable and doable. Feb. 23-25. Find Kids' Zone, Pet Zone, foodie area and more with tickets at $9.75 (discounted for retired military and over 65; kids are free, and so are tickets for active military and pets). Now go and solve those projects! http://showtechnology.com/event/annual-san-antonio-home-garden-show.
Battle for Texas: The Experience
Tourists have another not-to-miss attraction downtown: A bronze bust of Alamo hero Juan Seguin by well-known sculptor Erik Christianson is now on view at Battle For Texas: The Experience, a historical adventure attraction that brings to life the 1836 Battle of the Alamo. The 60-pound head-and-shoulders bust is located near the Alamo inside The Shops at Rivercenter. Christianson, who also sculpted the 10-foot equestrian monument of Juan Seguin in 2000 that is displayed in Seguin Central Park, was commissioned by Albert Seguin of Texas City, who is a great-great-great grandson of the Alamo defender.
2018 Asian Festival: Year of the Dog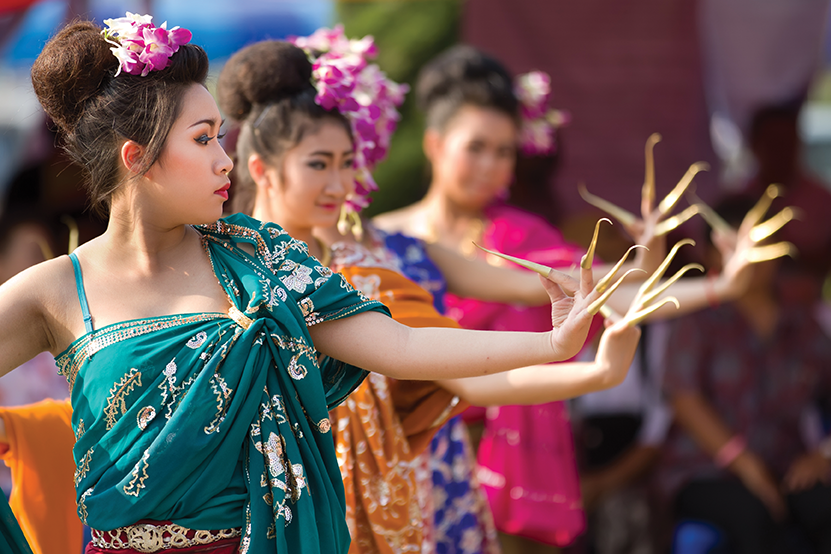 The Institute of Texan Cultures will celebrate Asia, from China to India and Oceania, with musical performances, dances, martial arts, native cuisine, guest speakers and demos. Visit the Asian Libation to sample a variety of Asian beers and sake. Feb. 17; for more info call 210-458-2300.
Shows to See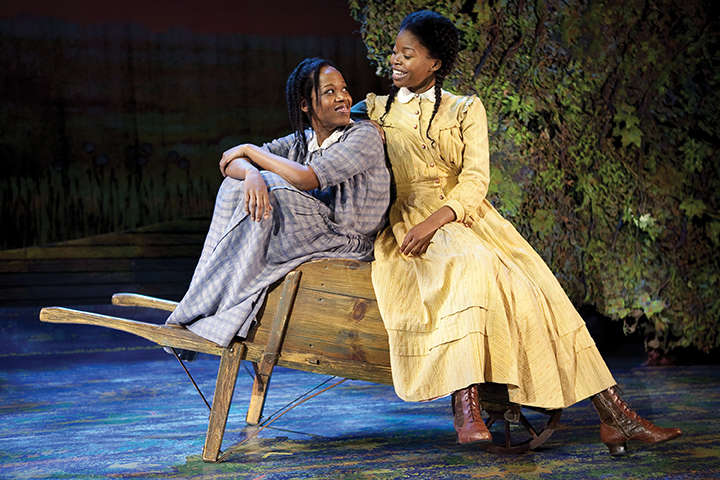 Don't miss these shows presented by North Park Lexus of Broadway playing at the Majestic Theatre:
Feb.6-11: The Color Purple.
Feb. 24: You & Me, Mummenschanz – the Musicians of Silence, For more than four decades, Mummenschanz has developed nonverbal theatrical language independent from morecontemporary masked theater; the "stories" told are purely visual and can be understood and enjoyed by all ages.
March 13-18: On Your Feet.
By Leslie Foley