From Campfires to Tablecloths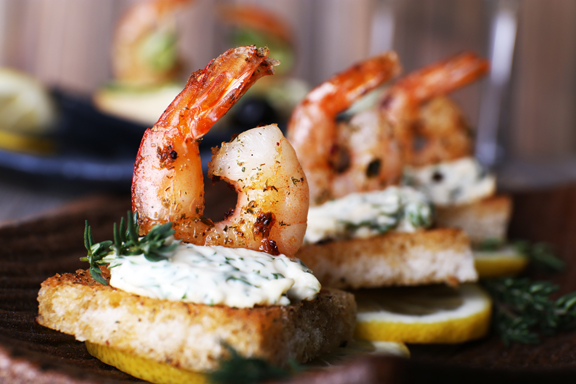 Celebrate all things food, wine, spirits and beer May 19-21. San Antonio's Culinaria Festival Week delights with brunches, dinners, food trucks, grand tastings, the best of Mexico and burgers, barbecue and beer. Don't miss this Texas-made food extravaganza! You name it, you can try it at this foodie's fun time: tequila, barbecue, Champagne, beer, spirits, Tex-Mex, wine, candle-lit, romantic, campfire, cuisine, and you can pair almost any of these words to find the perfect event for you during this not-to-be-missed festival. Most events will take place at La Cantera Resort & Spa, with plenty of parking and rides to the many events. Culinariasa.org has tasty details, tickets, locations and prices. If you attended any of these events last year, you know how popular they have become. There's an event for every taste and every budget. Culinaria is an independent, not-for-profit organization committed to promoting San Antonio as a premier food and wine destination while fostering community growth and enrichment within the city we call home. This is one continuous party of all parties!
Rehome
Rehome by Adopt-a-Pet.com and the Petco Foundation assists people needing to find their pet a new home with an easy way to directly connect with potential adopters each month. Through Rehome, pet owners can visit Adopt-a-Pet.com and create a profile for their pet with photos, video and information about the pet's personality, behavior and health. People looking to adopt a pet simply visit the website. The goal is to prevent pets from being relinquished to shelters. Pet owners who need to place their pet for adoption can visit www.rehome.adoptapet.com to create a profile and learn more. This service is free and helpful for those who find themselves unable to care for their pet.
Take Me Out to the Movies – Southtown Cinema Returns
Grab the lawn chairs and blankets for Free movies in Hemisfair Park, 434 S. Alamo: Ferris Beuller's Day Off, May 13, and Bad News Bears, May 29. Movie screenings begin at sundown, usually around 7 p.m., every other Saturday, weather permitting. Southtown Cinema is a free movies-in-the-parks series brought to you by Carvana and Gold's Gym. Go to hemisfair.org/events for more information.
Rock On-River City Rockfest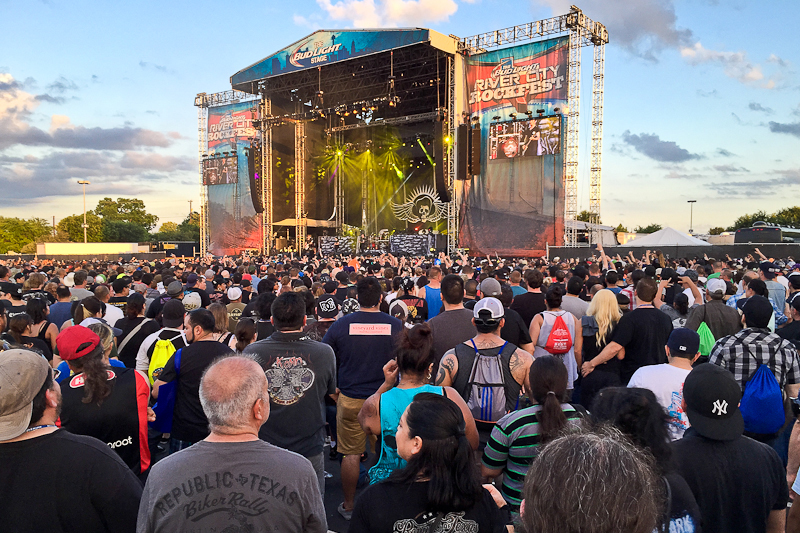 Since the inaugural event in 2013, River City Rockfest has delivered an arsenal of amazing rock artists—including Alice in Chains and Guns N' Roses—to San Antonio for a one-day festival. British heavy metal legend Def Leppard will headline a group of 20 top rock acts during the fifth annual Bud Light River City Rockfest on May 27, beginning at 12 noon, at the AT&T Center. For the first time ever, the Memorial Day Weekend outdoor concert will feature Spurs Sports & Entertainment in partnership with AEG Live. The Bud Light River City Rockfest is the largest festival of its kind in South Texas and part of the 2017 World's Loudest Month festival series. The fifth annual lineup will include some of the biggest names in rock music, including Def Leppard, Godsmack, The Offspring, Three Days Grace, Papa Roach, The Pretty Reckless, Taking Back Sunday, Buckcherry, In Flames, Black Stone Cherry, Rival Sons, Norma Jean, Fozzy, Dorothy, Kyng, Wage War and Goodbye June. http://rivercityrockfest.com.
Cuerpo Cubano/Cuban Body
Cuerpo Cubano/Cuban Body, an exhibition of works by five artists from Cienfuegos, Cuba, opens with a reception from 6-9 p.m. May 19 at Bihl Haus Arts, 2803 Fredericksburg Road. The evening includes live music by Cienfuegos of Austin (members are originally from Cienfuegos, Cuba), Cuban fare and libations. Three participants will visit from Cienfuegos: Adrian Rumbaut, Camilo Villalvilla and guest curator Liam Nodal Gonzalez.
They will present a gallery talk at 2 p.m. Sunday, May 21, moderated by Andrea O'Reilly Herrera (associate professor of ethnic studies, University of Colorado, Colorado Springs), author of Cuban Artists across the Diaspora (UT Press, 2011). Related programming will be scheduled during the exhibition, which runs through July 8. Gallery hours are 1-4 p.m. Fridays and Saturdays. 210-383-9723 www.bihlhausarts.org.
James Beard Award
By the time you read this, it will have been determined if chef Steven McHugh of Cured at The Pearl was a winner of a James Beard Award, which was announced May 1 at an awards gala in Chicago. We are proud that you represent our city as a James Beard Award Finalist in the James Beard Best Chef Southwest category.
Musical Bridges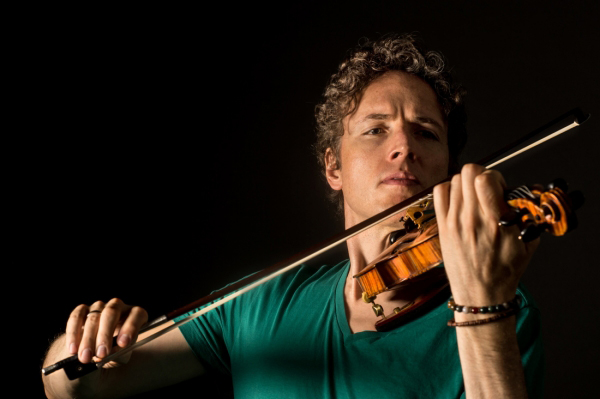 Musical Bridges Around the World presents Black Swan, featuring a performance by violinist Tim Fain, a multimedia visionary exploring the intersection of music, art, dance and cinema. He performed on screen and in the sound track for the film Black Swan. Also performing is pianist Robert Koenig, who has established a reputation as a sought-after collaborative pianist and chamber musician. Fain performs regularly in major centers throughout the world with many of this generation's most renowned musicians. Recent engagements have included performances at Carnegie Hall, the Kennedy Center, the Louvre and Royal Festival Hall.
The concert is Sunday, May 7, 7 p.m., at San Fernando Cathedral, 115 W. Main Plaza. Admission is free. For more info, visit www.musicalbridges.org or call 210-464-1534.
Joci Awards
Las Casas Foundation's 25 finalists from eight high schools in San Antonio and the surrounding area have earned a place at the 2017 Joci Awards, the organization's annual performing arts scholarship competition. These finalists will sing, act and dance, vying for a chance to win a portion of more than $100,000 in scholarship funds and for two finalists, the opportunity to participate in the National High School Musical Theatre Awards in New York City. The Joci Awards are open to the public and will take place on Sunday, May 21, at the Charline McCombs Empire Theatre beginning at 7 p.m. Tickets may be purchased online at Ticketmaster.com, or at the Majestic Theatre Box Office, 226 E. Houston St. Ticket sales benefit the organization's scholarship and educational programs.
By Leslie Foley