Summer is soothing outside '09, with events from jazz to beer tasting. See your neighbors throughout the city enjoying a little down time.
Summer at the Pearl
Remember a great outing for young children is time at the Pearl. The splash pad anchored by a beautiful grassy picnic area provides loads of fun to be followed by a treat from either Bakery Lorraine or Lick Honest Ice Cream. A hidden secret? Take your children with you to Southerleigh's to make their own pretzel. After they create their own unique shape with the dough, it cooks with cinnamon and sugar for dessert later!
Southerleigh Launches Beer Club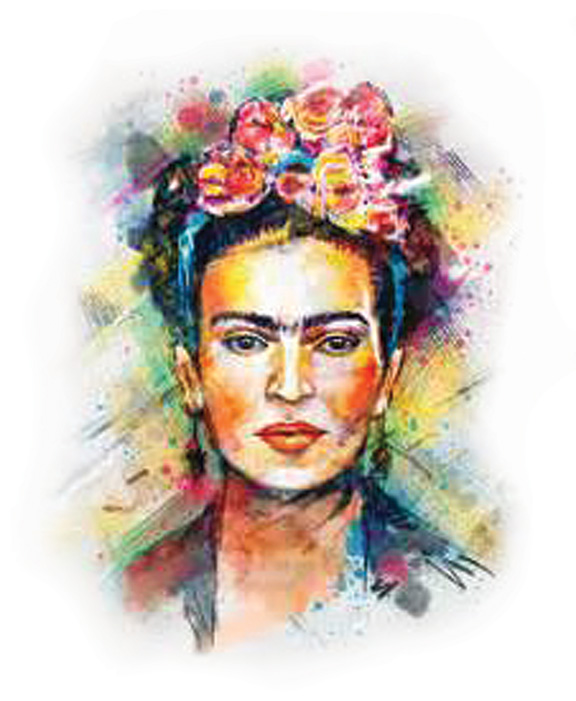 Join for $250 a year, and receive special perks from Southerleigh's exclusive club at the Pearl including:
Member beer locker at Southerleigh, with individual or family names of up to two people (must have direct family relation to share locker).
Monogrammed leather pint sleeves, custom made in Texas at Arrow & Board.
All beer pints at Southerleigh will be $5 all the time, no matter what style of beer.
20 percent off all merchandise.
20 percent off beer growler fills.
Exclusive access to new beers one week before release to the public.
Limited to 45 members.
For more information, please visit www.southerleigh.com.
Bug Mania
Something creepy is going on at the SA Zoo — creepy as in BUGS. Really big, larger-than-life bugs are scattered throughout the zoo through Labor Day weekend. This is your chance to view the bugs up close without fear. Go to www.sazoo.org for tickets. The zoo is open daily at the corner of Tuleta and N. St. Mary's.
Second Annual Frida Fest
Mexican painter Frida Kahlo continues to be admired by many people around the world. Fans are mesmerized and inspired by her paintings, poetry and fashion. To honor her spirit, Que Retro Arts and Viva Vegeria will host "A view of our own reality," July 15, noon – 9 p.m., at Wonderland Mall of the Americas. This family-friendly event will feature over 50 artisan market vendors offering one-of-a-kind crafts and art, music, performances and culinary traditions. For more info go to fridafestival@gmail.com for questions.
Women of the West
The fourth annual Briscoe Museum Film Series is dedicated to Women of the West. The Western film genre has long been a man's territory where women are relegated to the sidelines and reduced to one-dimensional characters. This summer the Briscoe is presenting films with strong female protagonists—each complex, unique and a far cry from a damsel in distress.
All for free: Mosey on over for fun, food truck fare, free popcorn and free Ranger Creek beer! The museum remains open late (9 p.m.) every Tuesday, so make sure to check out the galleries before and after the movie. Tuesday, July 18, at 6:30 p.m., enjoy Meek's Cutoff (2011/PG/104 min.) Set in 1845, this drama follows a group of settlers as they embark on a punishing journey along the Oregon Trail. When their guide leads them astray, the expedition is forced to contend with the unforgiving conditions on the high plain desert. BriscoeMuseum.org.
Balcones Heights Jazz Festival
Fridays in July (7, 14, 21 and 28) are a happening at the annual Jazz Festival at the Wonderland of the Americas Amphitheater. There's free admission to the concerts, which begin at 7:30 and 9 p.m. Outdoor seating is on a first-come, first-serve basis, so bring your blanket or lawn chair. Food and beverage booths are available. Jazzy tunes under the starry sky! www.reachfortheheights.org/jazz-festival.
Hotel Valencia Is Honored
Hotel Valencia has been listed as one of U.S. News & World Report's Best Hotels in the USA, San Antonio 2017. In early 2017, the hotel unveiled a dramatic top-to-bottom renovation. Internationally acclaimed architect and designer Lauren Rottet has completely reimagined the 14-year-old property, fully immersing it into the charm and heritage of San Antonio and the hotel's serene River Walk location. The resulting design concept is an alluring blend of Spanish Colonial and Modern Mediterranean styles.
The Spanish Colonial influence represents a nod to San Antonio's Spanish Colonial heritage dating back to the time the missions were built, while the Modern Mediterranean flair reflects the building's Tuscan-style architecture and the hotel's namesake, Valencia, Spain. Hotel Valencia River Walk is a 213-room luxury boutique hotel in San Antonio nestled along the River Walk.
Hotel Valencia River Walk's executive chef, Anthony Mesa, one of San Antonio's rising stars on the culinary scene, has developed an innovative menu for the new restaurant, Dorrego's, San Antonio's only Argentinean-influenced restaurant, which draws its inspiration from the rich culinary heritage of Argentina. An extensive wine list, including a wide variety of Argentinean wines, will be a focal point for diners.
On a recent dining experience, I took this photo of the Living Room, the central area of the lobby, which formerly featured a "candle wall" and cozy seating, and now highlights a dramatic wrought iron chandelier and inviting Spanish Colonial-style furnishings and seating. A welcoming fireplace flanked by wrought iron sconces replaces the previous candle wall.
Next time you find yourself downtown, visit for a meal or a drink at the Naranjo for a signature cocktail, and enjoy the ambience. Great place to go before the theater.
By Leslie Foley