As the heat continues, remember there are so many fun ways to stay cool just Outside 09!
Over at the Pearl and Beyond
Hiatus Spa + Retreat recently opened at the Pearl; treat yourself right with a hot stone massage in one of 13 treatment rooms, or go for a mani-pedi. It's located at 312 Pearl Parkway, Building 4, Suite 4112, or call 210-202-3355 to schedule an afternoon of pampering.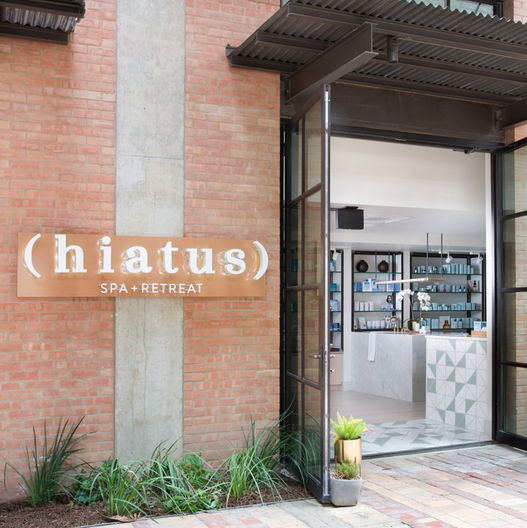 A small, unassuming purple house built in the 1920s on Grayson Street might become one of the coolest bars to open this year: The Modernist. The irony in the name and location is acknowledged and is perhaps deliberate, but such is the sense of humor of the owners, the duo of bartender Olaf Harmel and Gerry Shirley, owner of Sukeban and Mon's Thai Bistro & Sushi — the restaurant that started the pair on this bar path. "I like the irony of the name, and then you go in and it's all retro," Harmel said. It will be dim and cozy, with 24 seats in couch and chair groupings. There will be room for about 50 more outside in a yard that Shirley said will hold many kitschy, campy surprises.
Magik Theatre – This summer, Pearl is excited to collaborate with Magik Theatre for a variety of special performances. The Magik Theatre is San Antonio's premier professional family theatre, producing live stage versions of children's classic and contemporary literature. Performances will take place at the Pearl Park on August 8 with a special feature of Rumpelstilskin and again on August 22 with a Goldilocks feature.
Salsa Nights – Join San Antonio's best salsa musicians Jose Amador and NATIAO Latin Jazz as they return August 5 for another evening of Salsa Nights at Pearl Stable.
Canciones: Songs of Texas – Pearl is excited to continue Canciones: Song of Texas, a four-part summer music series featuring the music and artists of South Texas. Canciones will be back August 25 with San Antonio Sessions from Travis Buffkin, Mitch Webb and The Swindles.
Pearl Food Hall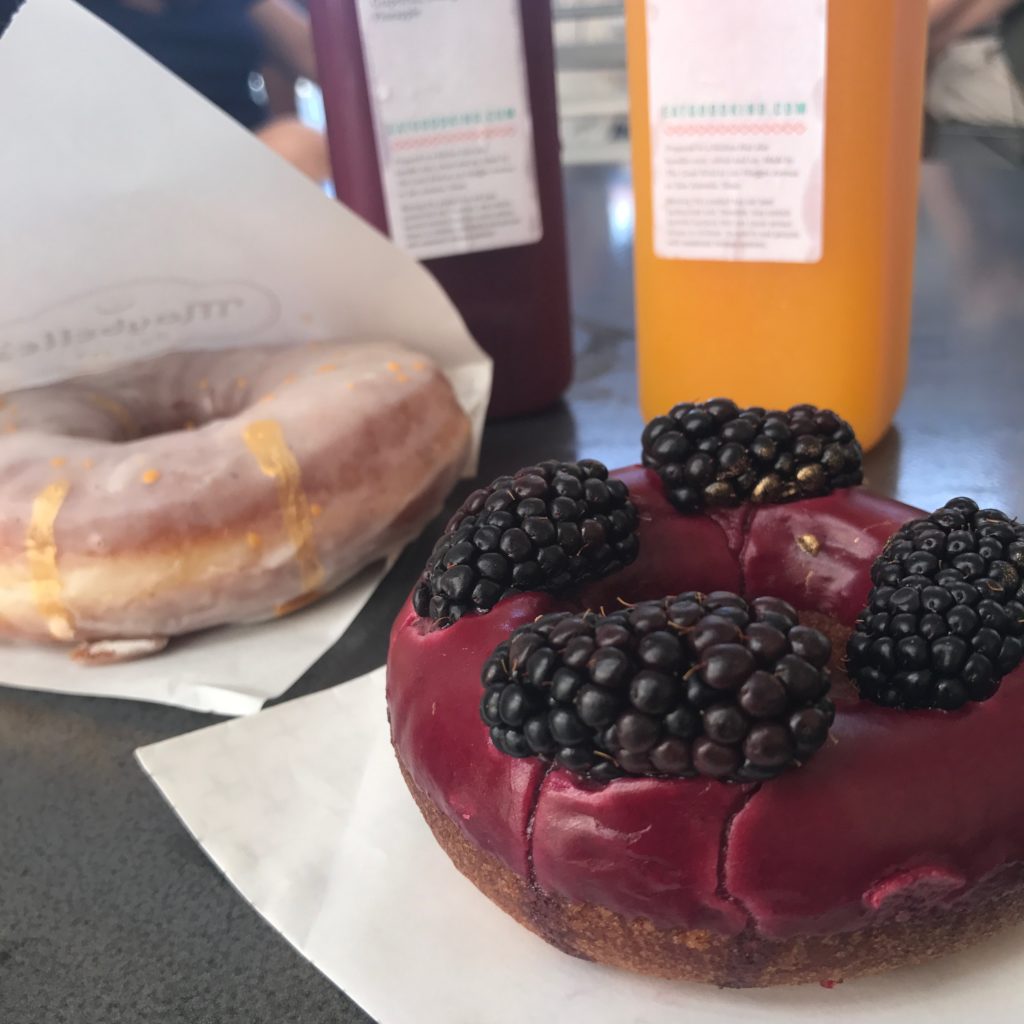 The Bottling Department is now open for breakfast, lunch, and dinner seven days a week from Sunday though Thursday from 7:00 a.m. to 9:00 p.m., and Friday through Saturday from 7:00 a.m. to 10:00 p.m. San Antonio's first food hall houses five independently owned food vendors that span a wide range of cuisine, along with a bar serving wine and beer curated in partnership with High Street Wine Co. The new tenants include: Bud's Southern Rotisserie, Fletcher's, Maybelle's, and The Good Kind. It is built on the original bottling department site of the old Pearl Brewery.
Heaven and Hell
It's HOT outside; cool off inside the San Antonio Museum of Art and view the Heaven and Hell exhibition running through Sept. 10. This exhibition surveys artistic expressions through works from across Asia of Pure Land Buddhism. Based on belief in Amitabha, the Buddha of the Western Paradise promises salvation after death in his heavenly paradise to all those who will simply call upon his name. www.samuseum.org. The museum is closed on Mondays and open late on Tuesdays and Fridays.
Restaurant Week
Culinaria, San Antonio's premier food and wine nonprofit organization, is excited to bring back the tried and true tradition of Restaurant Week Aug.12-26.  With Boerne and New Braunfels as new city participants, this year's Restaurant Week is sure to be bigger and better than ever. You can expect the event to highlight some of the best local chefs and restaurants in town, including both new additions to the culinary scene and established partners from years past. All participating restaurants will donate a portion of their proceeds to further Culinaria's mission and continued outreach initiatives. Restaurants will donate $1 from each lunch menu and $2 from each dinner menu ordered. For participating restaurants, visit www.culinariasa.org. Reservations are encouraged, and each establishment can be contacted directly.
Participating restaurants will offer an array of prix-fixe menus, encompassing three-course lunch and/or dinner menus within two different pricing tiers:
• Tier 1 establishments will offer a three-course menu and will cost $15 for lunch and $35 for dinner.
• Tier 2 establishments will offer a three-course menu and will cost $10 for lunch and $25 for dinner.
Women of the West Film Series
The fourth annual Briscoe Western Art Museum film series is dedicated to Women of the West. The Western film genre has long been a man's territory where women are relegated to the sidelines and reduced to one-dimensional characters. This summer the Briscoe is presenting films with strong female protagonists—each complex, unique and a far cry from a damsel in distress. All for free!
Mosey on over for fun, food truck fare, free popcorn and free Ranger Creek beer. The Museum remains open late (9 p.m.) every Tuesday, so make sure to check out the galleries before and after the movie.
Tuesday, Aug. 15, 6:30 p.m.: The Homesman Driven to madness by the harsh realities of pioneer life, three women living on the outskirts of the American frontier are rescued from certain death by a woman (Hilary Swank) who recruits a loathsome drifter (Tommy Lee Jones) to help her transport them to a safe haven in Iowa. Admission is free. Go to BriscoeMuseum.org to learn more.
Also at the Briscoe: George Catlin's North American Indian Portfolio. This edition of 31 hand-painted color plates is one of only three known sets still in existence. It is among the most famous color plate books relating to North America's native populations produced in the 19th century. This exhibit runs through Sept. 4.
Fire Museum Preserves History of the San Antonio Fire Department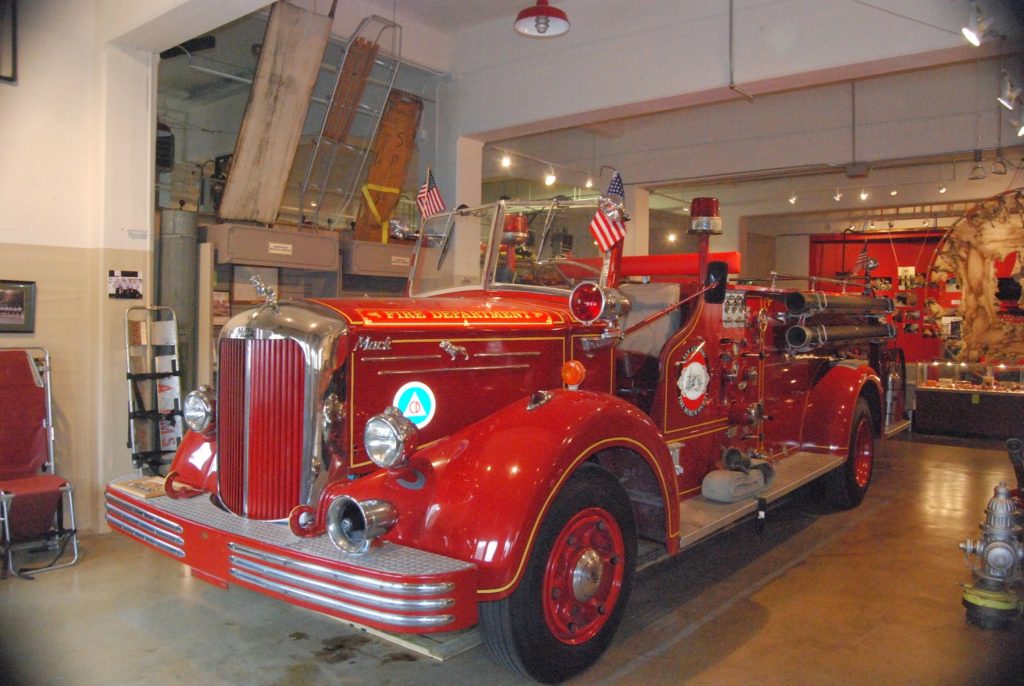 What kid doesn't want to grow up to be a fireman? Take your child to discover the history of the San Antonio Fire Department, which is preserved by the nonprofit San Antonio Fire Museum, founded in 2013 and operated by retired firefighters and other volunteers. Its mission is to research, capture and display the history of the fire service as it evolved in San Antonio.
The Fire Museum is in the former SAFD Station No. 1 at 801 E. Houston St., across the street from the back of the Alamo. According to Jim Wueste, president of the San Antonio Fire Museum, "Our vision is to offer the best museum firefighting experience for our guests." He retired as a battalion chief in 2005 after 33 years with the SAFD.
Through audio and visual displays, exhibition of apparatus, equipment, photos and records, and with docent assistance, the Fire Museum presents San Antonio's firefighting past to visitors in an informative and historically distinctive atmosphere. Other museum highlights include vintage fire trucks, including a 1912 American LaFrance and a 1951 Mack, which the Fire Museum often uses for parades and other special occasions. A well-stocked gift shop with Fire Department caps, T-shirts and other items is available, as well as a children's area with educational opportunities offering fire safety puppet shows for groups of 10 or more.
In 2016, more than 16,000 visitors toured the San Antonio Fire Museum, which, Wueste said, would not be possible without the volunteer assistance of 40 regular museum volunteers, who often donate about 1,200 hours of their time each month.
"We're proud of what we do to preserve the history of our city's fire service and to represent our brothers and sisters in the San Antonio Fire Department," Wueste said.
By Leslie Foley