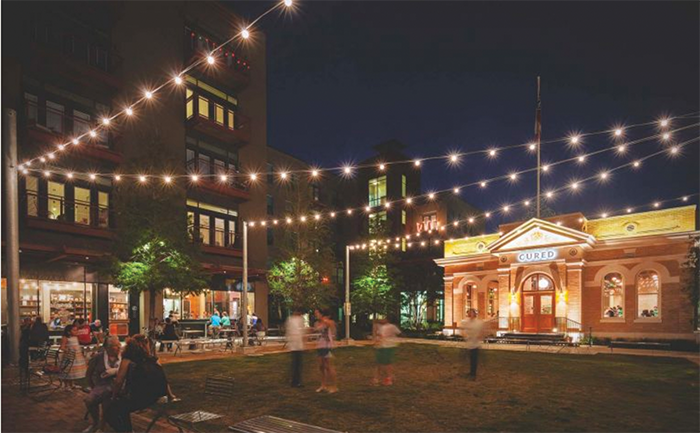 Pearl Launches First Thursday Night Markets
Guests can now enjoy the Pearl's First Thursdays, transformed into a Night Market that includes Farmers Market vendors, entertainment and shopping specials every first Thursday throughout the year.  Look for special shopping discounts, local musicians, happy hours, demos and more. Check for various times, but generally the events will occur from 4 through 8p.m.
Let's Get Physical
Pearl launched Fitness in Pearl Park last month and will continue into June on every Tuesday at 5:30 p.m. The dates for April are the 3rd, 10th, 17th and 24th at 5:30 in Pearl Park, and the studio will be Smart Barre. The complimentary fitness classes will give guests a chance to get their sweat on and enjoy specials from The Good Kind once they have completed their exercise routine. The event is free and open to the public, but guests are encouraged to RSVP. For more information visit www.atpearl.com.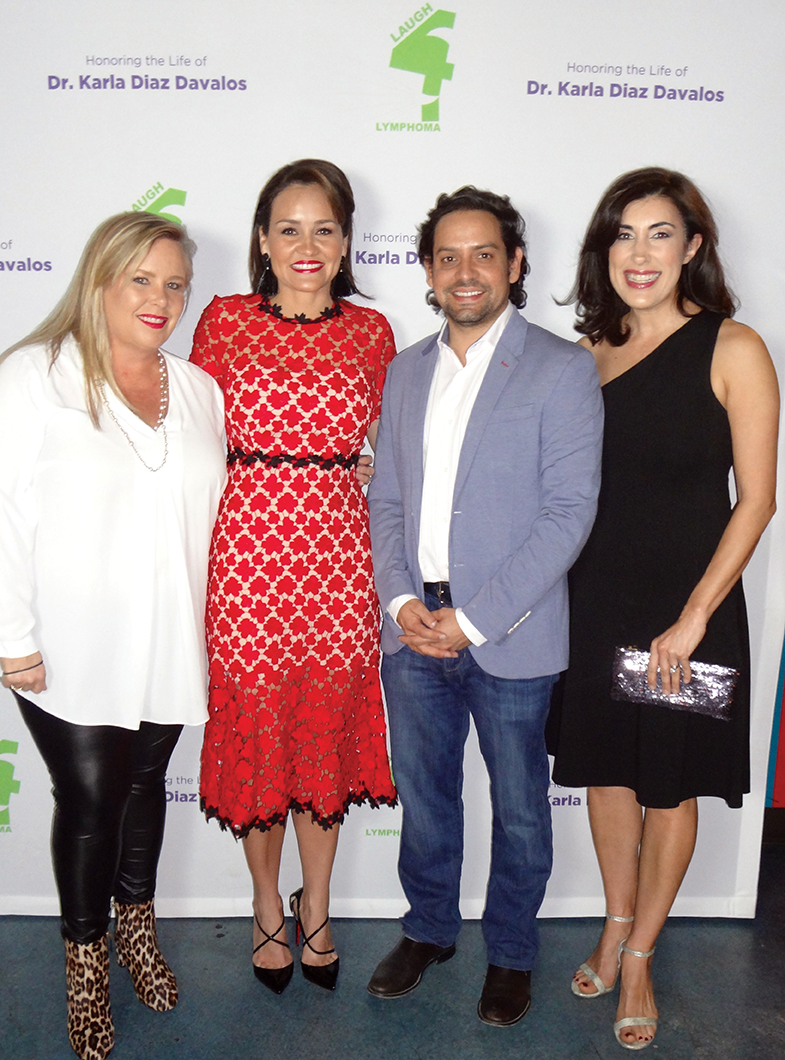 Laugh for Lymphoma
Carla Davalos Nelson, Sheila Mayfield and Amy Garcia chaired the fifth annual event benefiting Halo House Foundation in Houston. Lymphoma survivor Katie Russell served as honorary chair. The event celebrates the life of Dr. Karla Diaz Davalos, who lost her battle to lymphoma in 2013. Karla, who was diagnosed with lymphoma during her first year of fellowship in the Department of Medicine at the UT Health Science Center San Antonio, and her husband, Tony Davalos, were expecting their first child, but she continued with chemotherapy. Karla lost her battle seven months after giving birth to their baby boy, Pablo. Prior to her passing, she was involved in the early planning of this event and handpicked the Halo House Foundation as the beneficiary.
An evening of laughter to support a serious cause featured dinner by Paloma Blanca, florals by Holly Besing Designs, dessert by Cookie Cab, an open bar and comedy with headliner John Heffron and featured K-Von, with the Rev. Michael Crocker from St. Andrew's United Methodist Church hosting. The event was held at the Laugh Out Loud! Comedy Club, where guests laughed and created serious fun for a good cause. Giggling guests included: Stuart and Sharon Seal, Virginia Seal, Marianna Seal, Laurie and Gerald Barnes, Andy and Holly Besing, chair Amy and Mark Garcia, chair Carla Davalos Nelson and husband, Dan Nelson, chair Sheila Mayfield and husband, Carter Mayfield, Jess Mayfield, the Rev./emcee Michael Crocker and wife, Ginna Crocker, retired Spurs Brent Barry and Tony Davalos (husband of the late Dr. Karla Diaz Davalos).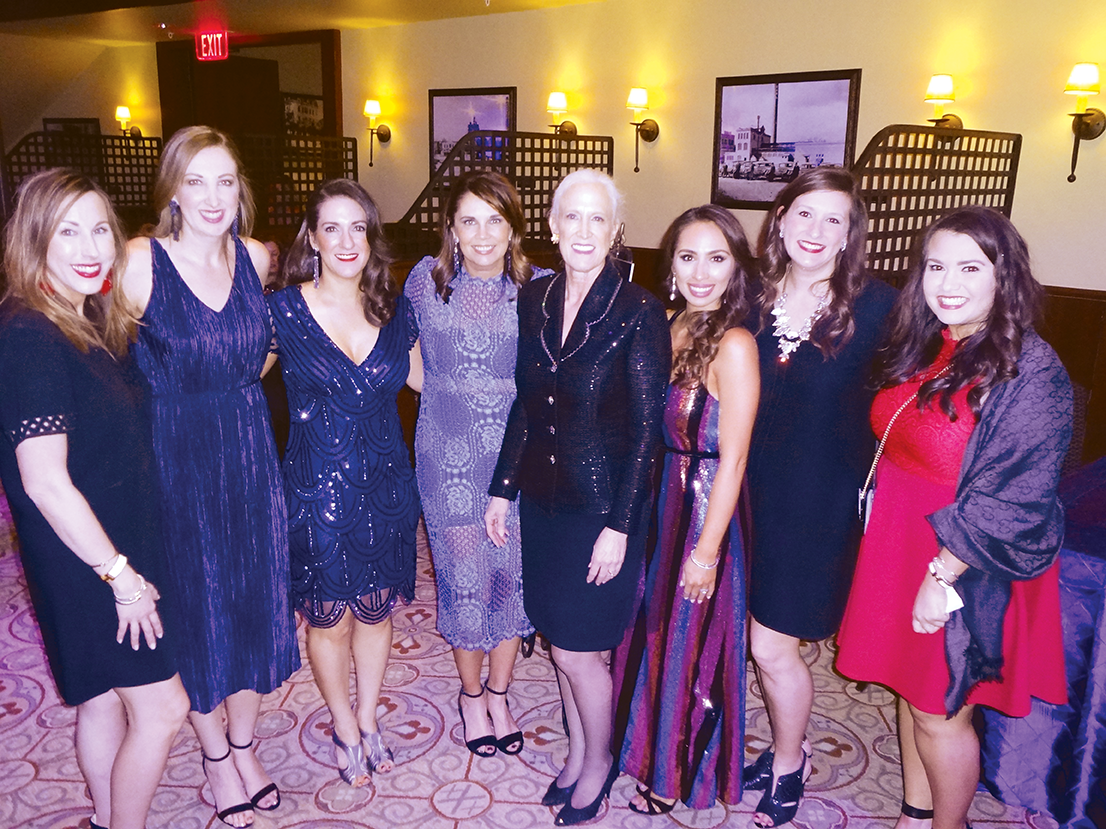 Casino for a Cause
Junior League of San Antonio president Celina Montoya and chairman Jaselle Luna welcomed members and guests Kate Nummikoski, Rebekah Elliott, Kelly Jean Garza, Nimisha Patel, Angela Downey, Wesley Pennington, Heather Blazi, Dawn Walker, Elaine Vornsand, Dinah Hutson, Suzanne Poynter, Lauren and Ryan Malitz, Jay and Jayce Holland, Brittani Dunbar and Damien Luna, Sandrine Shelton-Denbow, Pamela Perry, Susan Eckles, Courtney Ringelstein, Anne Edmunds Aguirre, Leslie Edwards, Casie Moler, Whitney Ormond, Julianne Reeves, Dr. Paige Cohick and Lindsey Jordan to enjoy a night Under the Moroccan Sky! at the annual Casino for A Cause Gala.
Michael Garofalo emceed the event, which recognized 2017-2018 Volunteer Extraordinaire Lisa Howlett Cohick, who gave a lovely speech; her family was in attendance amongst the 350 guests. Lisa rolled the first dice, beginning the casino games that were quickly packed with players. Ross Benton Photographic Studio was in the lobby snapping photos, and raffle sellers were selling tickets for two fabulous prizes courtesy of Diamonds Direct and Ferrari of San Antonio.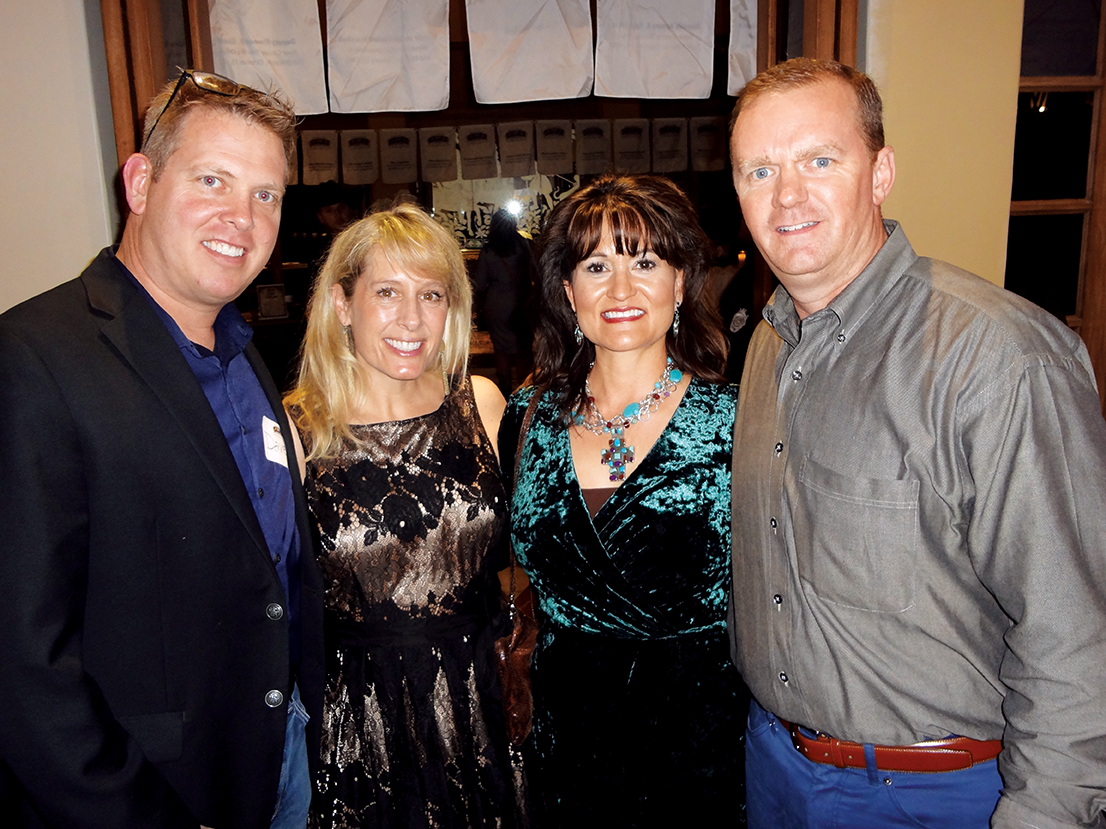 The Boots and Badges Bash Casino Night
The third annual Boots and Badges Bash Casino Night supported the 100 Club of Texas. The Neon Shakers performed, and guests mingled and gambled and did a bit of dancing too! Richard Miller, president, and his wife, Heather, were there as well as Robin and Edward DeWees, III, Dave and Val Dullnig and Kenda and Trae Willoughby. The 100 Club provides funds for families of first responders who have fallen victim. Funds are available for immediate needs, placing a strong emphasis on higher education funding for surviving dependent children.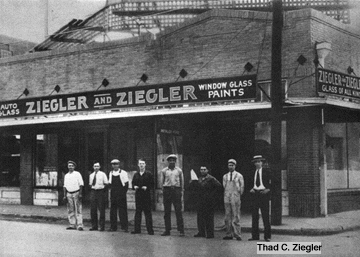 Ziegler Glass Celebrates 125 Years
Thad Ziegler Glass, the nation's oldest family-owned glass company turns 125 this year. William Ziegler and his nephew Carl founded the company in 1893.
Originally named Ziegler & Ziegler, the firm specialized in paint, wallpaper and plate glass.
After the death of William Ziegler, Eva Ziegler assumed ownership in 1916, and plans were made to close operations. The company was reduced to just two employees, when in 1920 Thad C., William Ziegler's son, joined the company with the goal of rebuilding with a focus on auto and window glass.
In 1940 Ziegler & Ziegler became a factory outlet for window and auto glass. After Thad M. Ziegler joined his father in 1949, the company was renamed Thad Ziegler Glass Co. and expanded to include plate glass and aluminum storefronts.
President Thad W. attributes the longevity of Thad Ziegler Glass to the "family's commitment to the highest level of fairness and integrity" when interacting with customers, explaining, "We are dedicated to serving the greater San Antonio area and its residents. Our company and the city have a long history, and we look forward to continuing our tradition of providing the best possible service to the residents of the city we love."
By Leslie Foley</em